WOinActie: university staff on the brink of collapse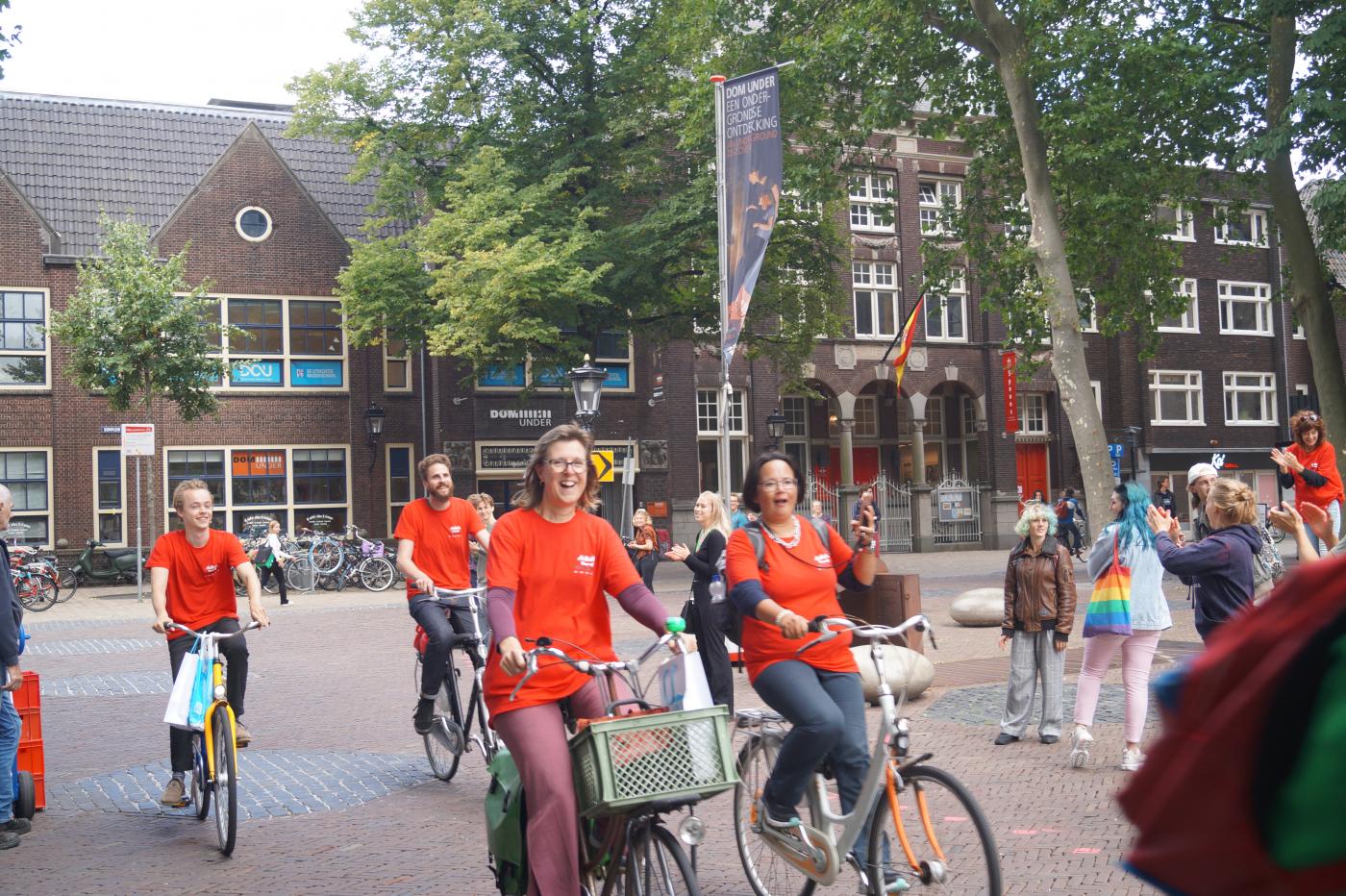 WoinActie protesting against mounting work pressure in the beginning of the academic year. Photo: DUB
WOinActie's open letter to the minister has also been signed by the education trade union Algemene Onderwijsbond, the Dutch Trade Union Confederation (FNV), and the governance councils of eight Dutch universities.
Exhausted
"There are strong signals that researchers and support personnel are becoming completely exhausted", they wrote. Due to the hybrid learning model that's been used since March 2020, work pressure, which was already high, has increased even further. Not only lecturers, but also schedulers and secretarial staff are reaching the end of their tether. Moreover, a significant number of people are absent from their jobs due to illness, which means that those remaining are even busier.
The 20 million euros the minister of Education made available for coronavirus jobs in higher education are not enough, the letter says. According to WOinActie spokesperson Willemien Sanders, lecturer at Utrecht University, much more needs to be  "We just won't get there with a few extra student assistants and support staff."
Quick effect
The number of academic, coordinating and secretarial appointments has to be increased by 20 percent, according to WOinActie. If the minister were to make that money available, it would have a quick effect, Sanders anticipates.
But won't it cost a lot of time to hire so many new colleagues and get them familiar with the system? "I think a lot can be done if there is a great need. People could start working tomorrow, and the paper work could also be ready next week. There are lots of people who want to work in academia, so they are not hard to find".
What's more, the crisis is not going away anytime soon, the letter's authors fear. The extra money could be used to help to keep teaching on track now and in the coming academic year.