Woman hit by tram 22 at Utrecht Science Park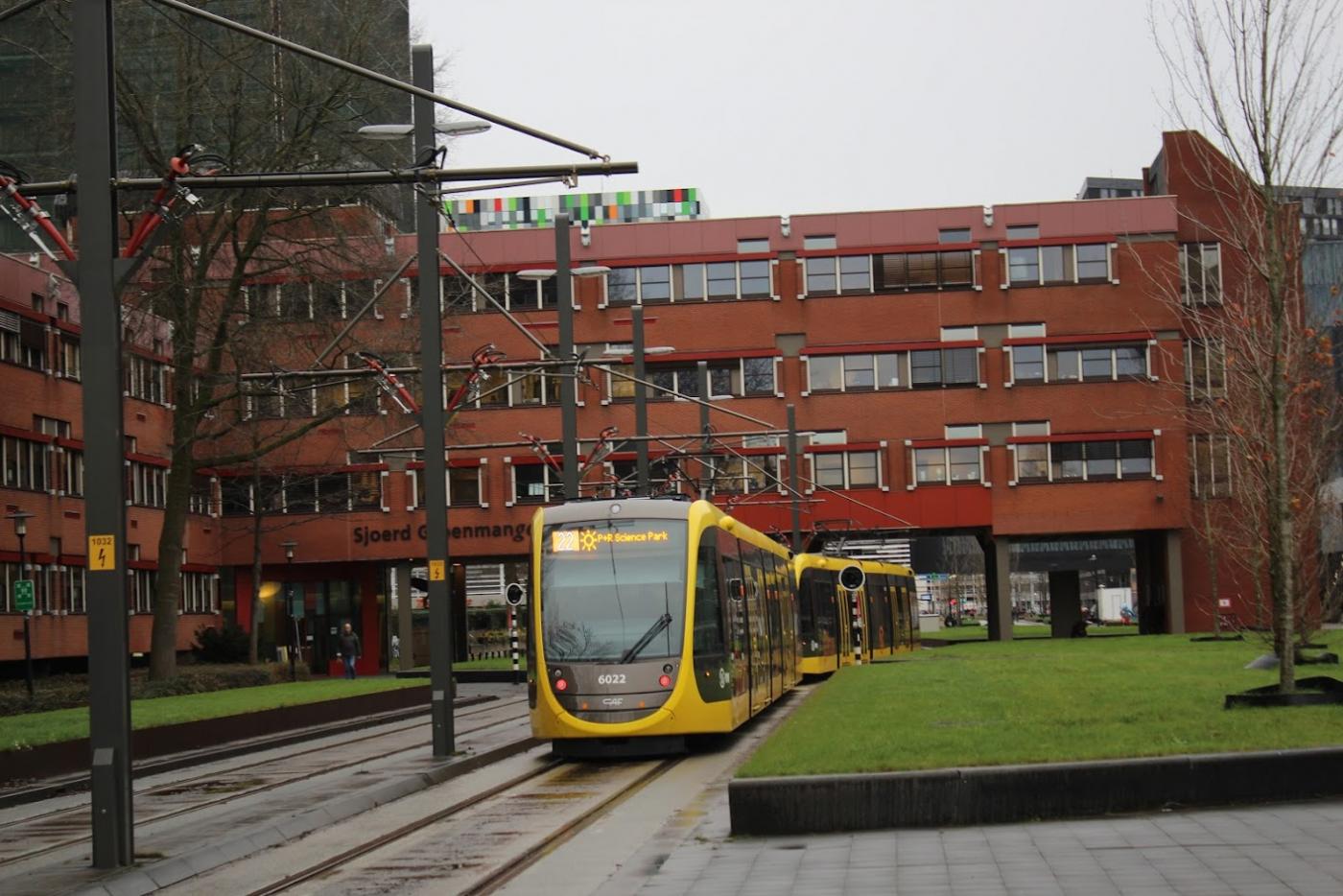 Photo: DUB's archive
This is the first time that an accident happens on the bus and tram lane going over Padualaan and Heidelberglaan.
The woman was helped immediately by the university's emergency response staff. She was conscious after she was hit by the tram, and paramedics soon arrived to give her first aid.
At first glance, her injuries didn't seem serious, but she does have to be examined further, which is why an ambulance was called to take her to the hospital.
The exact cause of the accident isn't yet known. The safety of the crosswalks has been a topic of discussion in the past, but so far the problem is turning out not to be so significant, considering the fact that there have been almost no accidents. But now that the number of people attending the Utrecht Science Park is increasing, the university is probably going to investigate whether the signaling system influenced the accident.