Silver for Van de Kerkhof and Van Veenen
World cup medals for Triton and Orca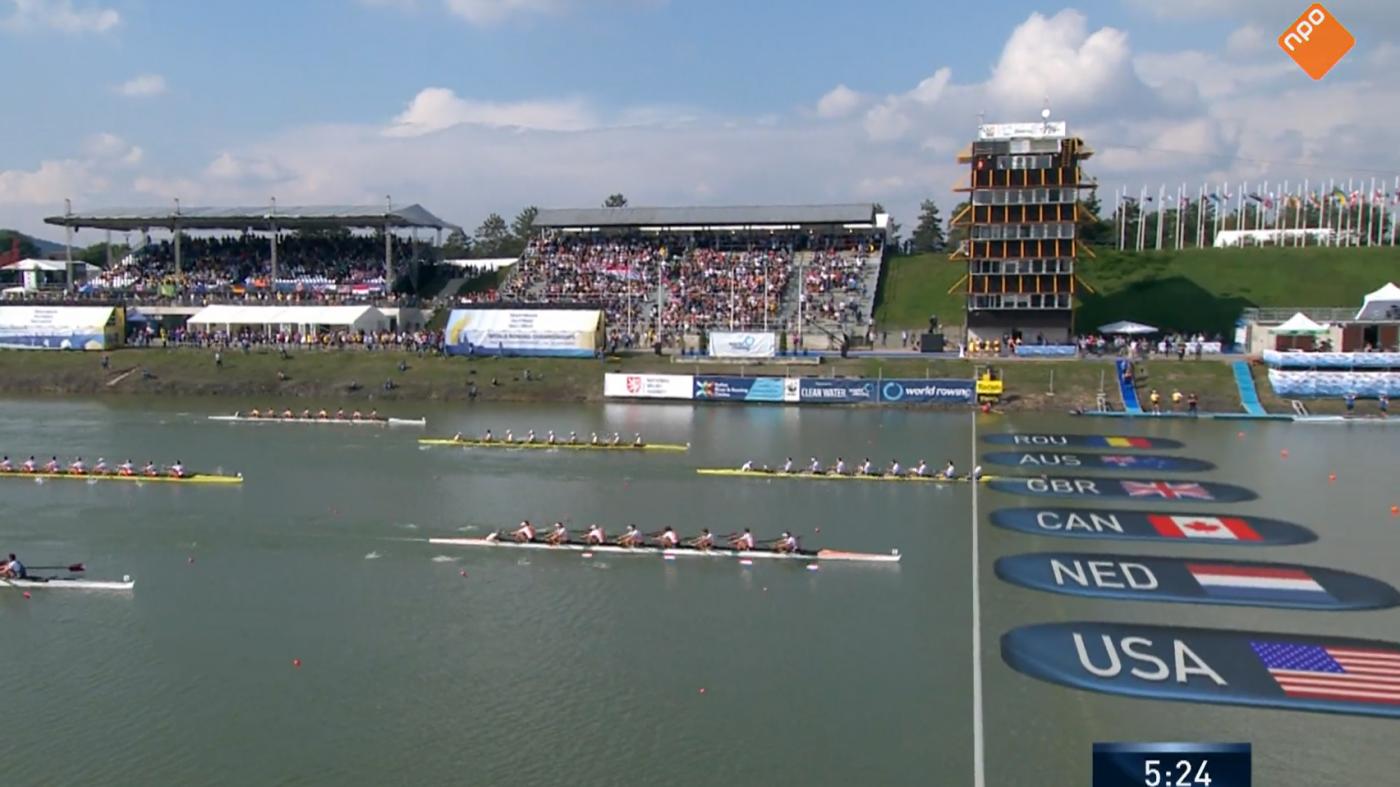 Holland Acht crossing the finish line. Images from the NOS livestream
The Dutch male team was beaten by the British after an exciting battle for gold at the World Cup final, which was held in the Czech city of Racice. The women were beaten by the Romanian team.
Van den Kerkhof, who studied Law at Utrecht University and is now doing a PhD trajectory, also got the silver medal with the Holland Acht at the European championship in Munich, held last month. UU Medicine student Van Veenen achieved bronze with the women's team she helms.
Van den Kerkhof and Van Veenen were the only Utrecht-based rowers who took part in the Rowing World Cup.
Advertisement