Win tickets for Dom tot Dom's Brahms and Strauss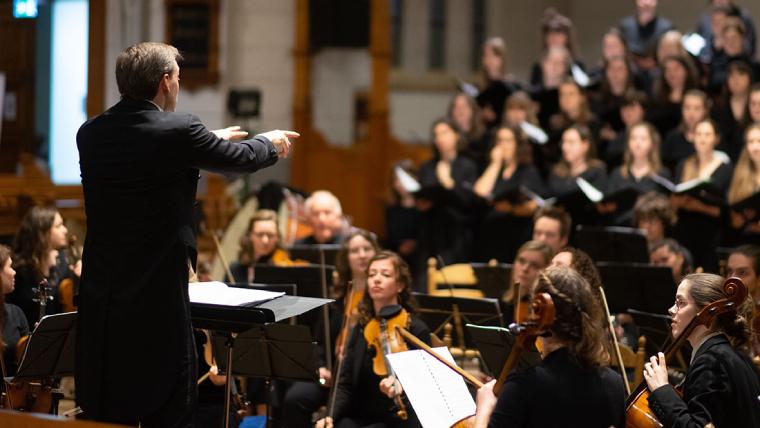 Two student choirs and orchestras, two cities best known for their towers and two impressive pieces of music. That's what you're going to see at Tivoli. The duo has been working on this project since 2019. Corona threw a spanner in the works but, at the end of the day, it only made the musicians more excited to perform it.
Two music pieces will be performed: Tod und Verklärung, by Strauss, and Ein deutsches Requiem, by Brahms. Both revolve around the themes of life and death.
Giveaway
DUB is giving away two pairs of tickets for this event. Interested? All you have to do is send us an e-mail with your name and phone number no later than June 14. Our address: dubprijsvraag@uu.nl. The winners will hear from us on June 15.