Let's make it mandatory to assess students by number, not by name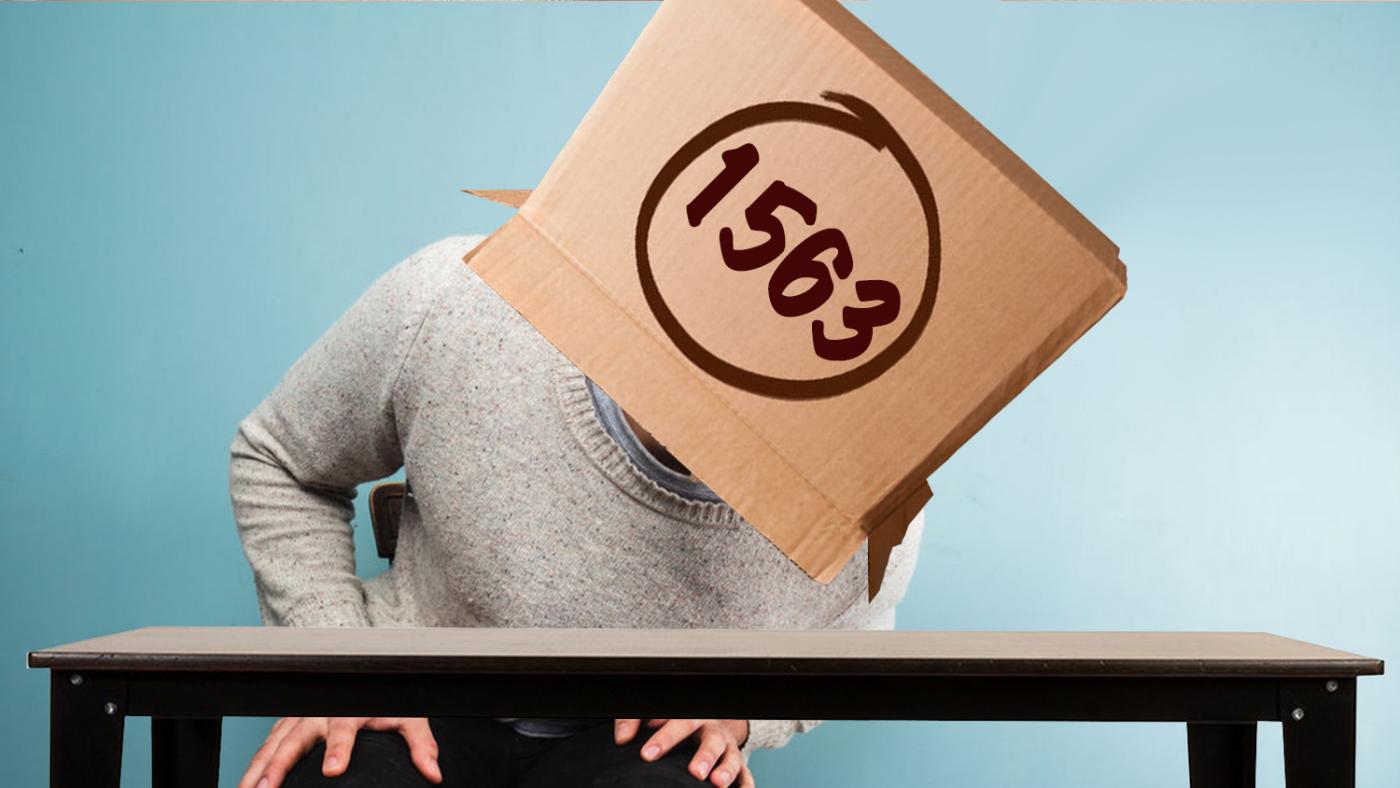 Photo: 123rf, DUB
We see that UU is working on creating an inclusive and fair environment for its students. Ensuring gender-neutral toilets is an example of this. We appreciate that we are at a university that values this and takes inclusiveness seriously.
We would like to see Utrecht University make the anonymous assessment of exams and papers mandatory so that, biases, which we will explain further in this letter, can be prevented. The means to achieve this doesn't cost much, yet it contributes significantly to fairer education.
Free solution
Some teachers are already choosing to assess students' work anonymously. Unfortunately, they are in the minority. Both old and recent studies show that non-anonymous assessment does impact the way students' work is assessed. The purpose of this open letter is to address the issue and propose a scientifically-proven, free solution. Namely, stipulating in the education in examination regulations (Dutch acronym: OER) that academic work should be assessed by student number instead of the student's name.
Ours is not the first plea for anonymous examination. In the past, Ingrid Robeyns and Sander Werkhoven wrote a similar letter regarding the Faculty of Humanities. A pilot followed at that faculty, and the University Council discussed the subject as well. Unfortunately, in 2021 the university decided not to conduct a follow-up study into the possibility of anonymous testing.
Fair learning environment
We think this is wrong. The anonymous assessment of students' work should be mandatory to guarantee that said assessment is fair. Wouldn't it be fantastic if UU were the first university to take steps towards an inclusive and fair learning environment?
We would like to emphasise that we are not implying that teachers should be blamed for the existence of unconscious biases. Unfortunately, we ourselves also have prejudices that we do not support, which explains why the prejudices exist. It is important not only to recognise them but also to do something about them. Utrecht University should, therefore, take responsibility and take control of the consequences of unconscious prejudices.
Rector Henk Kummeling chose not to carry on with the pilot on anonymous testing. He believes that one should first conduct research to determine whether this form of examination really does impact the results and whether prejudices would play a smaller role at UU this way. However, this research cannot be conducted because of privacy laws, which is why he prefers to simply not introduce anonymous exams widely.
We agree that it is important to critically scrutinise policy, but we doubt whether this is a valid and genuine reason not to adopt anonymous testing. After all, studies and meta-analyses show that prejudices exist in comparable places. In addition, one can look into options that would make this type of research possible while still safeguarding people's privacy. In our view, it is premature, to shut down the possibility of researching a topic before it has even been considered.
Unconscious bias
Numerous studies on unconscious bias in the field of Gender Studies indicate how problematic the consequences can be when it comes to educational examinations. Gender bias can take many forms — in education, it is likely to interfere with students' ability to participate fairly in educational activities (Lovell Banks, 1988). In addition, one can mention the so-called Brilliance Bias: Implicit Association Tests (IATs) show that there is a robust association between the idea of ​​a genius and the masculine gender. This association has been found across different stimuli, cultures and ages (Storage et al, 2020). Unconscious biases do not only play a role between men and women: people with a migration background are also negatively affected by their consequences. Studies show that these biases are likely to constitute an obstacle to their success, with long-term consequences (Bian, Leslie & Cimpian, 2020).
Student numbers
Unfortunately, teachers are no exception to these biases. Research has shown that teachers tend to assess female students more negatively when grading. It is important to stress that this bias is unconscious, which means female teachers do it too (Jansson & Tyrefors, 2020).
To us, replacing students' names with numbers would be a good solution to circumvent the bias, both for female students and for students with a migration background.
This adjustment is almost free of charge since each UU student already has an identifying number. We have talked to the university's IT department, which pointed out to us that, technically, introducing anonymous testing on Blackboard would be "no problem".
The effectiveness of anonymous grading has also been demonstrated in a study by Jansson and Tryefors (2020) which shows a direct improvement when teachers work with anonymous exams.
We know that some teachers at Utrecht University already grade students' work anonymously. Given the amount of research that demonstrates the existence of biases in education, we would like to propose that this method is introduced more widely. In our opinion, the most effective — not to mention free — solution would be to adjust the standards in the OER, establishing that teachers should judge students based on their numbers, not their names. In this way, students across the university can achieve their potential at a more equal level and Utrecht University would have the advantage of identifying itself as an inclusive university.
Sources:
Banks, T. (1988). Gender Bias in the Classroom Journal of Legal Education 38(1), 137-146.​​Bian, L., Leslie, S. J., & Cimpian, A. (2018). Evidence of bias against girls and women in contexts that emphasize intellectual ability. American Psychologist, 73(9), 1139–1153. https://doi.org/10.1037/amp0000427 
Jansson, J., & Tyrefors, B. (2018). Gender Grading Bias at Stockholm University: Quasi-Experimental Evidence From an Anonymous Grading Reform. SSRN Electronic Journal. Published. https://doi.org/10.2139/ssrn.3334460 
Storage, D., Charlesworth, T. E., Banaji, M. R., & Cimpian, A. (2020). Adults and children implicitly associate brilliance with men more than women. Journal of Experimental Social Psychology, 90, 104020. https://doi.org/10.1016/j.jesp.2020.104020
Advertisement