Heading for changes for the climate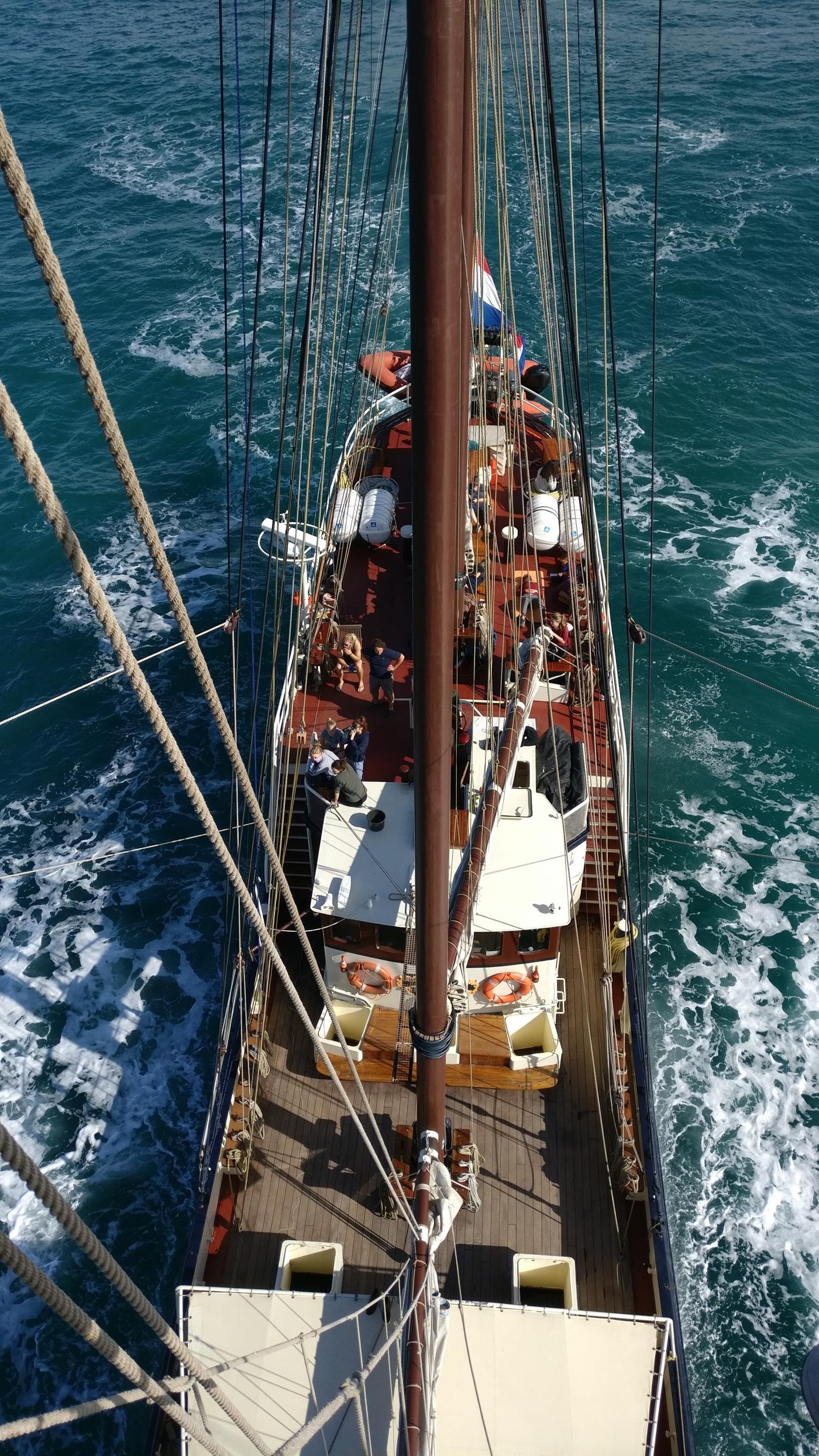 My name is Symke and my parents put me on this world 21 years ago. The things I like include chips, vegan cooking, meeting new people and traveling on land or sea. I grew up in Friesland. My passion for the environment led me to Utrecht to study Global Sustainability Science. After three years of studying about how our earth is heating up and species are going extinct, which can be quite depressing sometimes, I decided that I wanted to take a break from studying to actually do something about it.

While I'm typing this, I'm sailing somewhere in the North Atlantic Ocean towards the Bay of Biscay with 36 other young people. We're all part of the project Sail to the COP, an initiative of four Dutch changemakers to raise awareness about, and find solutions for, the travel industry and its effects on the climate. We're sailing the Regina Maris all the way from Amsterdam to Rio de Janeiro, while functioning as a sailing think-tank when we're not busy manning the boat. In the think-tank, we'll try to find ideas and solutions for questions regarding sustainable travel that are raised by our partners back on land. After seven weeks of sailing and thinking, we'll go on land in Rio to continue overland to the United Nations Climate Change Conference in Santiago, Chile. 

Why is it important that we put our time and effort to change the current travel sector? The number of people that travel across borders is growing every day, and while the CO2 pollution from aviation, for example, might only be 2 percent of the total now, we see that this sector is increasing exponentially. You might think: would it not be better for our ecological footprint to not travel anywhere at all? And yes, you would be right. However, we can't just sit around anymore, being part of the business-as-usual scenario, because we will not save ourselves and the world by doing nothing. We should go out there and try to influence as many people as possible to change our current ways - and where better than to do it in a place of power like the COP25? 

The first few days have been intense. We've already experienced a storm, lots of people have had to deal with seasickness, and I had to get used to a watch that wakes me up at 5AM, but we could also already wear shorts and we spotted our first dolphins.
This text is an introduction to a series about my journey with Sail to the COP. Next time, I hope to be able to tell you more about who else is on board, what life on board looks like and what we see and come up with on the way. You can follow our adventures on our Facebook and Instagram, or follow my personal Instagram or Polarsteps.