Will De Klok become the quintessential student's beer?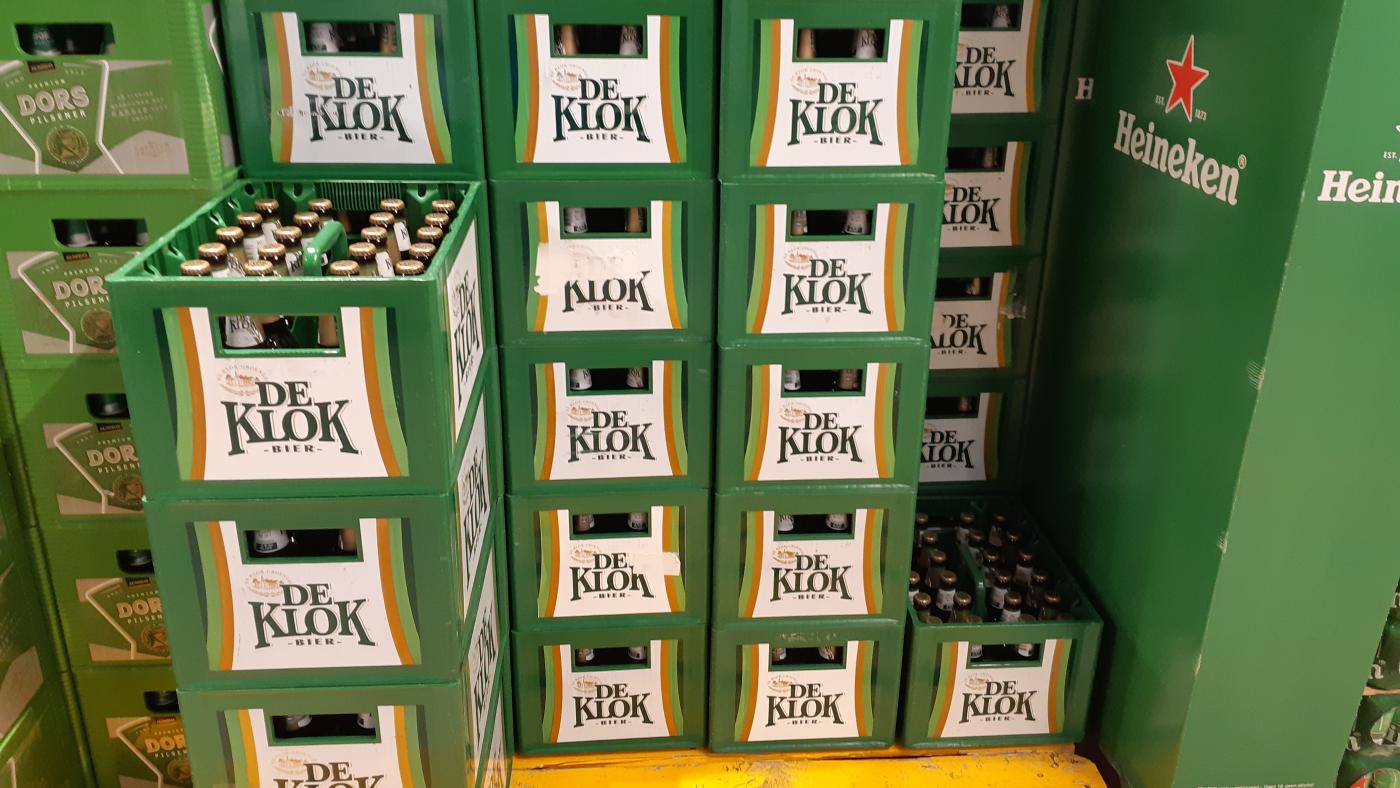 The rattle of the large supermarket beer container is deafening as I try to pull it with all of my strength onto the sidewalk. "Just a little further", I hear my housemate shout above the clattering. Exhausted, we reach our front door with the cart, which can lift exactly 28 crates. The whole house comes to help us bring our supply of gold joy inside. A housemate and I check the finances. "Good, a big discount on Heineken this week".
That's a scene likely to become rare in the average student house over the next few years. From July 1st, 2021, Dutch supermarkets will no longer be allowed to offer discounts higher than 25 percent on alcoholic beverages. This measure is expected to diminish excessive alcohol consumption, especially among young adults, but it is good news for the cheapest brands around, such as De Klok and Dors. They are never on sale because their price is already so low that such discounts would almost make them free.
Personally, I don't mind the ban on higher discounts. As a loyal Klok fan, it means that 'my' beer will become even more prominent among the student population. Compare it to your favourite football team. Smaller clubs usually struggle to keep up with the clubs with a lot of money, but now the Ajax, Feyenoord and PSV of the league are banned from making their season tickets cheaper. As a result, more supporters will switch to a club whose tickets they can afford.
A setback for the sport is that from 31st December 2022 cans will cost more. Although this affects all teams in our metaphor, it will be particularly hard on the cheaper beers. It is often the smaller beers that drink best from half-litre cans. But, of course, the measure is not intended to thwart cheap can drinkers, but rather to combat the number of cans ending up in the landfill, a sorely needed measure. Besides, once you have finished your half-litre Klok, you can simply give it back to the supermarket (as you do now with bottles) and get a few cents which you can use to buy a new can.