Event in September will help graduates find their way
'After graduation, I felt like I was on my own'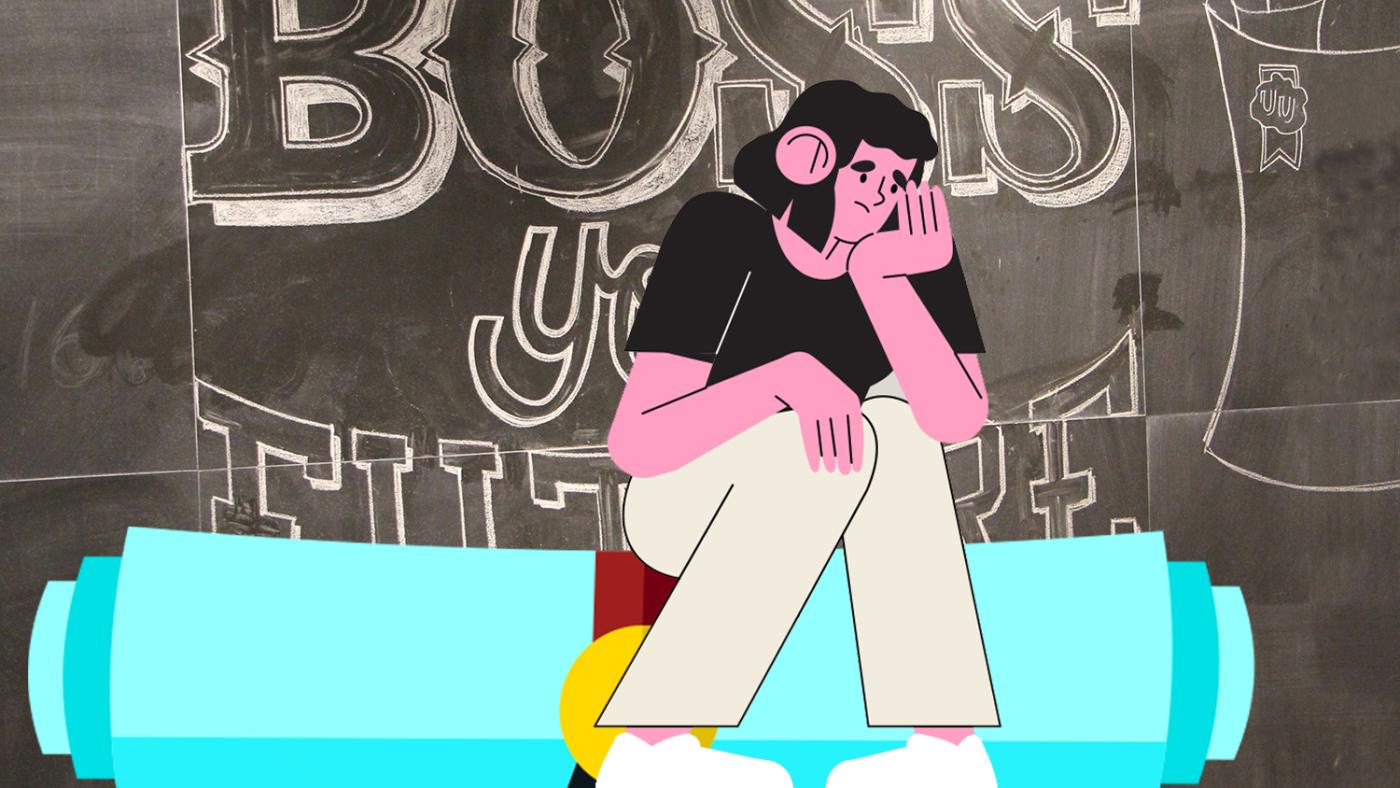 Photo: Shutterstock, DUB. Illustration: DUB
As a graduated sociologist, I know exactly what it's like to feel lost while holding a diploma in your hands. Unless you stay in academia for a PhD, like I did, you might not feel prepared for the job market. When I was a student, I was so focused on passing my exams and completing my thesis that I had little space left in my head to prepare for the future. Research now also shows that students feel more under pressure than ever before, which means they may be having less time to reflect on the future.
I've been through this myself and I know I'm not the only one as many students have blogged about the subject on DUB. Suzanne van der Hurk (24) conducted a study on the experiences, feelings and thoughts of graduates, as part of her thesis for the Design for Change & Innovation Programme at the Utrecht University of the Arts (HKU). The idea for the study came about after she noticed that many of her friends were having a hard time after graduating, while she was expecting them to be happy instead. She spoke with several graduates from research universities and universities of applied sciences about their feelings, and concluded that they were missing an overview of what they could do after their studies. 
Starting at the top
Michelle (25) is an example of a graduate who did not know exactly what to do after graduation or how to find a suitable job. She got her diploma from the Faculty of Humanities during Covid, when she wasn't feeling her best. "On top of that, there was this idea that a university degree is the highest accomplishment one could obtain, so it felt like I had to start at the top, without much room to learn. There were barely any vacancies offering that space to develop myself. I trusted that I would find my own way but things turned out to be harder than I thought. I'd been tied to organisations my entire life: first to school, then to university. After graduation, I was on my own for the first time ever."
Michelle adds that her programme didn't talk much about what kinds of work she could do after graduating. "I wasn't really encouraged to visit companies, nor was it mandatory to take an internship. I did it once, on my own initiative, back when I was in my Bachelor's, which is definitely not enough to find your way on the labour market and figure out what type of work you like."
Little to hold on to after graduating
When Michelle first joined the university, she noticed that the institution went out of its way to help students adapt to that new environment. "But I didn't have a hard time with that at all. What I did have a hard time with was the end of my studies, but they don't seem to be paying much attention to that. Of course, this has something to do with the pandemic as well, as it distanced us from practice even further, but, apart from that, I think that more attention should be paid to the transition to the labour market."
Suzanne's thesis shows that students can feel lonely and lost after their graduation, as though they have nothing to hold on to. Basically, graduates want to get recognition, guidance, feedback and a grip. According to the 2023 National Student Inquiry, university students tend to be less satisfied with their transition to the labour market compared to students from universities of applied sciences. For example, university students gave their programmes a grade of 3.3 (on a scale from 1 to 5) when asked to evaluate the connection to professional practice, while students enrolled in universities of applied sciences gave their programmes an average grade of 3.7 in that regard. According to Valéry Groen-van Rijswijk, from UU's Student Development, this can easily be explained. "At universities of applied sciences, the curriculum is more aimed at long-term, mandatory internships, so it has a more professional orientation. At research universities, the orientation is primarily scientific. We consider career orientation to be a shared responsibility between the university and the student."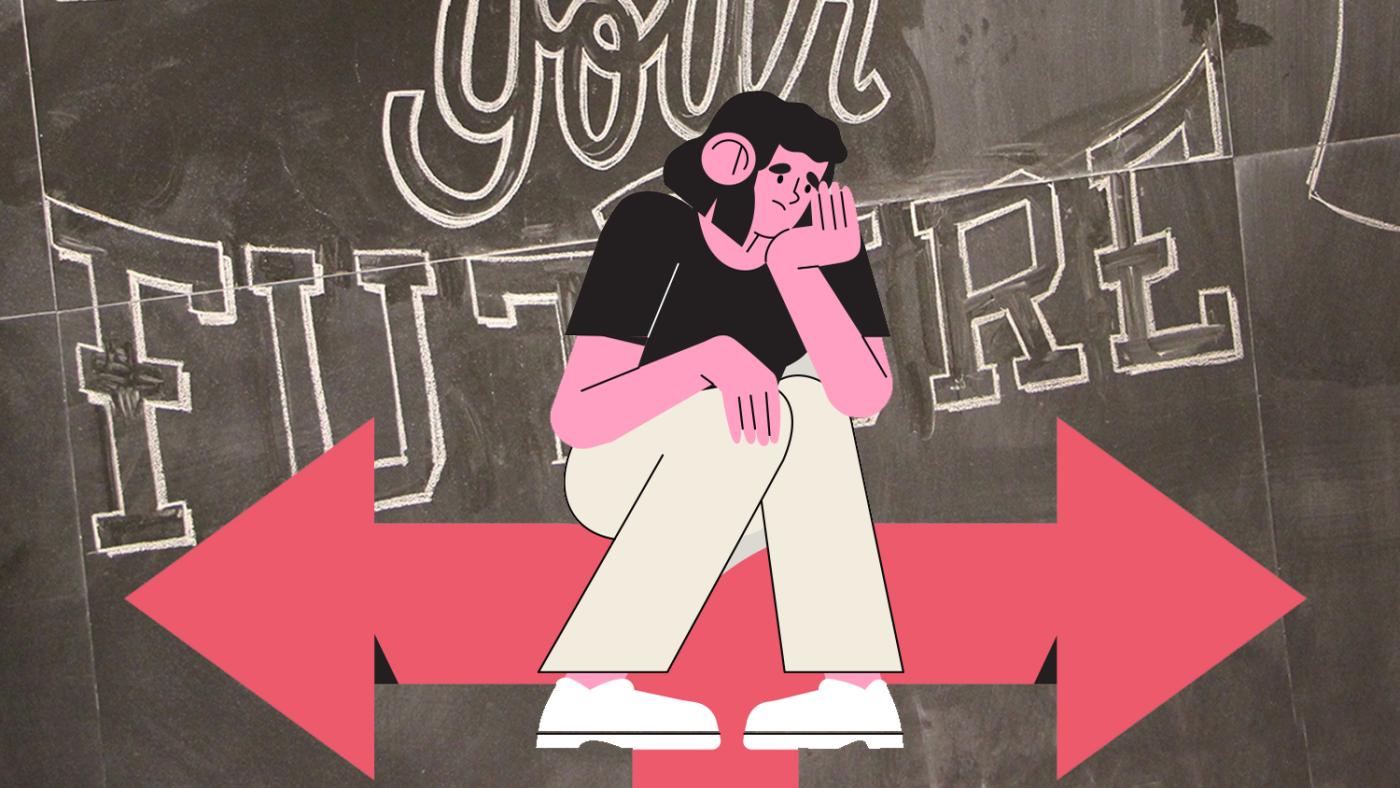 Helping graduates
Oude Groen-van Rijswijk is the manager of Student Development, a section that also includes Career Services, the department that helps students transition to the workforce. "We've also noticed that this transition can come with a certain amount of insecurity, just like any other major life change. Many students feel as though they're supposed to figure out what kind of job suits them from one day to the next. Not all of them know what they would like to do after graduation."
That's why Career Services offers various activities aimed at helping both students and PhD candidates figure out which direction to take in their careers. In addition, there are career officers at the faculty level who are aware of what one can do with their specific education. "We offer tests, workshops, events, and individual coaching. We've noticed a clear increase in interest in our courses about self-analysis, LinkedIn and application letters right before summer break. It should be noted that alumni can come to us up to six months after their graduation."
Workshops
A considerable part of the students know their way to Career Services. In the academic year 2021-2022, a total of 13,586 UU students took the courses and tests offered by Career Services, which is 1 in 3 students. In addition, 1,995 students took individual coaching sessions. Career Services also offers a bunch of workshops on mental health, focusing on themes like insecurity, decision-related stress and work pressure, to name but a few. Oude Groen-van Rijswijk: "All students can schedule a coaching session with a career officer. Whether it's about exploring your career options and wishes, checking your resume or practicing for a job interview, our career officers are happy to think along with you. They can do it both online and offline."
As part of the last edition of Wellbeing Week, in May, Career Services also organised a workshop titled Help! I'm almost not a student anymore! "We exchanged experiences, thoughts and feelings that occur when one is about to graduate. The participants found out that they are not the only ones having doubts about their future. So, together we looked back, stood still, and then looked ahead," Oude Groen-van Rijswijk recollects.
Study and practice
Even with such help, a lot of uncertainties remain. "I didn't struggle much with practical things like writing a motivation letter or working on my LinkedIn profile," says Michelle. "I would have preferred to get more insight into how to connect the content of my studies with ways to bring it to practice. I didn't know that the university offered personalised help but, in hindsight, I think I probably would have found that too 'intense', almost as if I'd be seeing a psychologist. It wasn't normal to see a shrink back then, I only knew one person who did that."
Michelle still thinks it's difficult to think about the future when one is busy graduating. "Young students are busy studying and enjoying their time at university, they are not concerned with the future. When the time comes when you do want to spend some time on that, you're knee-deep into your thesis work and getting good grades. I wish I was given some space in that regard, so I could have reflected on who I am and what my skills were as a person. In my view, gaining some practical experience early on helps you to find out how important those skills are with regard to the 'standard' study and research skills. It would be nice if the university would pay more attention to that, as part of the study programme."
Your position as a 'highly educated person'
Graduating in this day and age implies thinking about your position as a "highly educated person" and what this means nowadays, as Michelle already put it. "I am working at the town hall as a communication advisor. My department focuses on urban planning and health, so my work is certainly related to my studies. That's why I applied for it in the first place. But, when it comes to my tasks, I'm not really educated for what I'm doing right now, I have to learn things on the go. Luckily, there's room to do that as it is a junior job position. Currently, the labour market has more variety in terms of traineeships being offered, compared to when I graduated. I think that's a positive development."
In hindsight, she wishes she had studied Communication at a university of applied sciences. "But, at secondary school, the university of applied sciences was never presented as an option by the teachers, because I had been classified as a 'VWO' student. One of my teacher at the Bachelor's level once said that the university does not connect well to professional practice. I understand that the university was originally meant to educate a small group of scientists but there is such an immense number of students these days that most of them are no longer going to do that. So, there is a gap there, and I think that's why a lot of students don't really know how to put knowledge into practice."
Now what?
In hindsight, Michelle and I might have both benefited from career coaching, as we both missed the bit of preparation for the future within our study programme. Fortunately, things turned out well for Michelle after a bit of soul searching. As for me, I have decided to grant myself the time for reflection that I did not take during my studies. I'm taking several assignments as a freelancer, thus pursuing my passions.
One of the things that helped me was talking with other job seekers. I also realised that it's okay to give yourself time, especially after a busy period such as writing your thesis. Suzanne agrees. "After taking some time to think, do make sure to also take time to consider what kind of tasks you'd like to have at your job. Take the time right after graduation as a playground to gain work experience, instead of unnecessarily pressuring yourself to find your dream job right away."
Oude Groen-van Rijswijk, from Career Services, echoes Suzanne's advice. "We encourage students to explore by emphasising that their first job does not have to be the perfect job. In our meetings, students discover that they are not the only ones having doubts about the future. If you are a student at this stage, I'd recommend attending our event Prepare Yourself, which will happen on September 26 and 28. We will work on this together."
In this event, graduates and students about to graduate will not only be helped with practical matters such as job applications, but they will also get to ask questions and get tips from alumni during a communal breakfast. Some activities, such as the aforementioned breakfast or a speed coaching session, require you to register in advance.