Camp, 'the best way for everyone to get to know each other'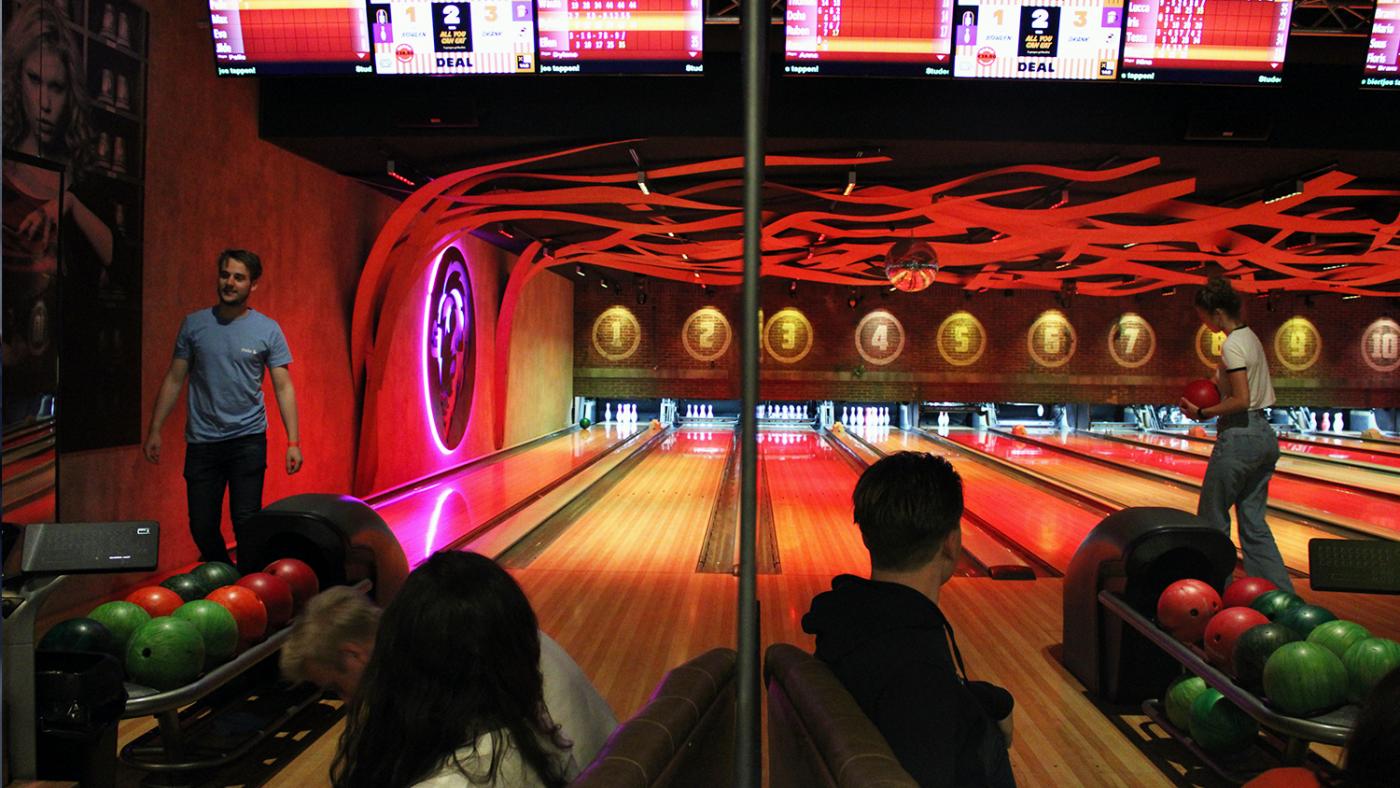 Study association Perikles celebrates its introduction day. Photo: courtesy of Perikles
Last week, several groups of first-year students, accompanied by their mentors, were seen walking around downtown and in the university grounds. It looked as though this year was a year like any other. But appearances can be deceiving, because study associations did have to adjust their programmes to current Covid restrictions. Even so, they managed to come up with activities worth being repeated in the future, according to Mischa Schijvens, Board President of study association MFSU, also known as "Sams", from the Medicine programme. 
One of the new activities they came up with was a street art tour in which the freshmen had to look for murals and graffiti across Utrecht, thus getting to know the city a bit better. "With some adjustments – mostly by scheduling several rounds – we were also able to have our annual drinks," celebrated Mischa. The freshmen usually meet their mentors at the faculty, but this time they did it by the Maarsseveense Plassen lake. "This year, we have come up with new things that we'd like to repeat in the years to come."
Sams actually got lucky, because the medicine students always organise their introduction camp in November, which is very convenient timing this year. Unless, of course, a new wave of Covid infections ruins their plans. "But we're assuming the camp will take place," says Mischa.

A-Eskwadraat, a study association for five Sciences programmes, has also introduced several new activities in this year's introduction, such as playing pool, a sports day in which groups competed against each other, and an escape game that took place both in and around the university. A-Eskwadraat usually explores the city by going on a pub crawl, but this time the students got acquainted with Utrecht by going on a park tour.
The camp was cancelled after UU told the associations on June 3 that overnight stays were banned for the remainder of the year. A few weeks later, on August 5, the university took a U-turn by saying that overnight activities would be allowed after all, provided that study associations verified before entry that each and every participant was either fully vaccinated or had a negative Covid-19 test result.
However, for A-Eskwadraat, the announcement came much too late, not to mention they ran the risk of losing their money if the camp were to be cancelled once again, for whatever reason. "There was too much money at stake," explains treasurer Elise. Like Sams, A-Eskwadraat decided to delay their camp outing for November.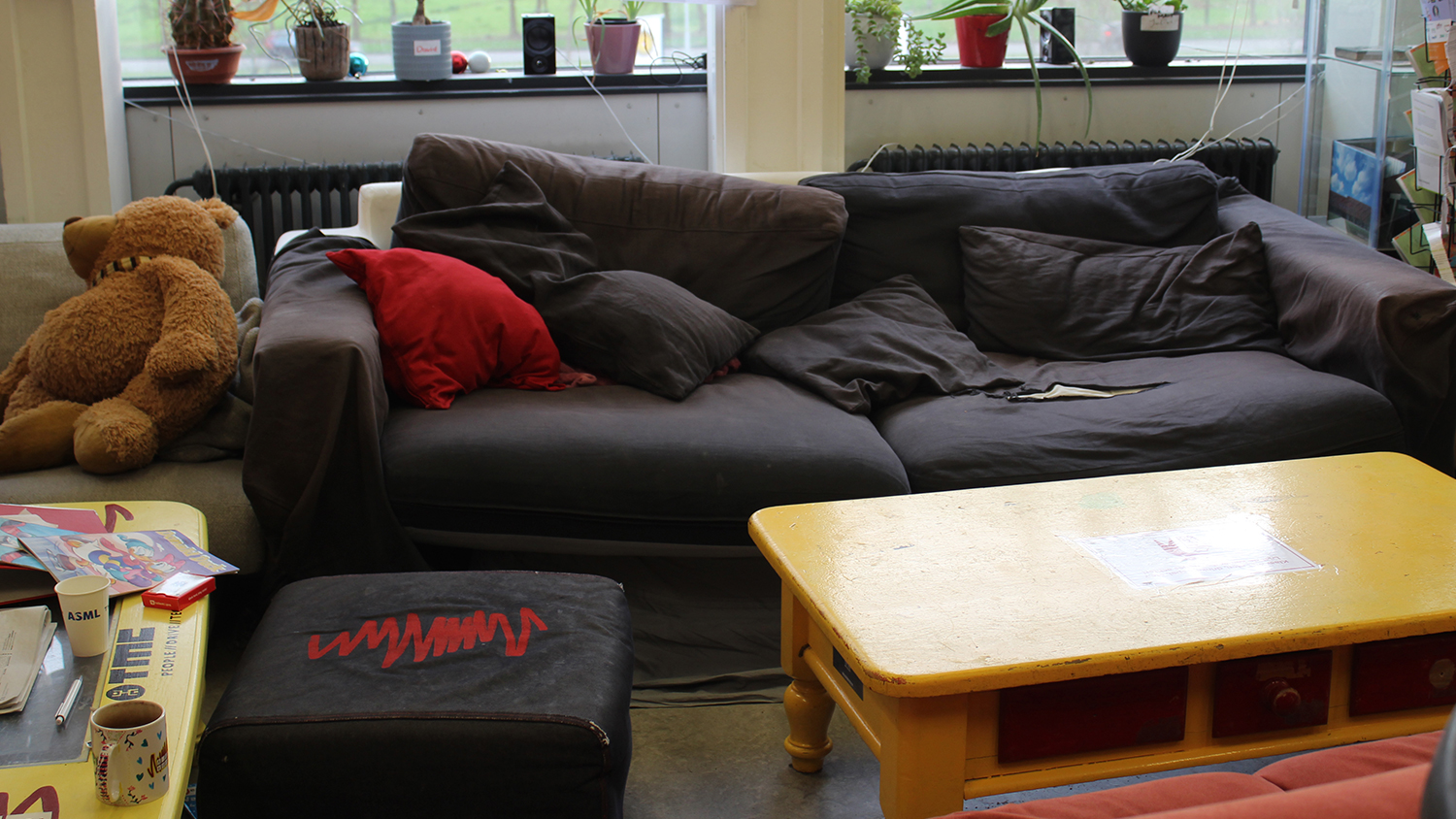 Confused
The memo from June left a lot of study associations scratching their heads, as it stated "no overnight stays: the introduction camps in August and September cannot take place, unfortunately". Were camps forbidden altogether or could associations organise a camp without staying the night? Back then, the national guidelines said that camps with overnight stays were allowed as long as proof of vaccination or negative test result was verified at the entrance. Sciences students couldn't help but wonder: why, then, was the university being more strict than the national government? 
The frequency with which the regulations changed around mid-August, in addition to the sometimes vague wordings of said regulations, made for a lot of confusion, says Ties Bakker, who was a student assessor at the Faculty of Science last year and also one of the two points of contact at the department of Students, Education and Research for the associations in his faculty. Although he acknowledges that the rules were established with the best intentions in mind, he noticed that updates had to be sent every single time to clarify the meaning and applicability of those new rules. He also had the option of calling the department of Students, Education and Research for this.
Marieke de Bakker is the point of contact for students in that department. She, too, is glad that all went well in the end, and she emphases the importance of good communication: "Thanks to the Executive Board, we've been in intensive contact with the faculties through the vice deans and my department. The faculties then consulted with the association boards. That work group enabled us to exchange information, share programmes, and manage the distribution of Covid self-testing kits."
According to Ties, it's still unclear what led the university to adopt regulations that were more strict than those established by the national government. "If there's no internal consistency regarding the rules, or if they don't match reality, it's hard for the introduction committees to figure out what is and isn't allowed."
Tested at camp
Other associations also had to be creative to come up with activities that would respect the rules. Study association Storm, from the Global Sustainability Science programme, decided not to have a camp this year. But that was about the only big difference compared to previous years, so in the end they were happy with how the 2021 went. According to a board member, the regulations didn't cause any issues. "Some things had to be cancelled, but all in all we had a lot less restrictions compared to 2020. We also had to cancel some other things, but that was because of the weather." The first-year Global Sustainability Science students were seen exploring the city in small groups. There were also activities for the new Master's students, such as a pub quiz downtown.
Perikles, the study association for the Governance programme, didn't organise a camp outing either. "We're now planning a camp for that week in November when we have no classes. Instead of doing a camp, we had two introduction days on September 1 and 2, mostly with activities in the city. The week after, we had activities similar to those carried out in previous years," explains Maud Temmen, who's just been succeeded as president. She found it important for the camp to take place. "I still think it's the best way for everyone to get to know each other."
The Chemistry study association did go on a camp outing, checking first whether participants were vaccinated or had tested negative for Covid-19. That's why this year's Proton (how they name their introduction) was very similar to previous years. The camp near De Mortel is the biggest element of their introduction. President Marie Velada Dugois couldn't be happier: "We couldn't have a party like we're used to, but we came up with an alternative." Similar to the medicine students, they organised a silent disco, in which participants could listen to the same music either at home or in small groups. "The only thing that we really had to get rid of this year was the barbecue with all the students and employees of the department."
U.A.V., from the Earth Sciences programme, is going to travel to their regular camp location next weekend (September 18 and 19). Everyone must get tested for access. "We've been going to the same location in Germany for the past nine years or so, and we're welcome to go there again this year," celebrates secretary Okki Somerwil. The association didn't struggle much with the university's rules: "We worked with multiple scenarios throughout the year, so we were prepared for anything. Right now, we're using the 1.5-metre scenario, which isn't the strictest, so things aren't that bad."
They usually organise a big party at K-sjot, but now all students will fit comfortably in club Puma, where they are organising a socially-distanced pub quiz. However, they too had to cancel the annual introduction barbecue for the entire group. "Now, each mentor group will have their own outing. That way, they can choose for themselves whether they wish to stay in town or having dinner with their mentor, for example."
Advertisement