Dance, dance, dance with a Covid entry pass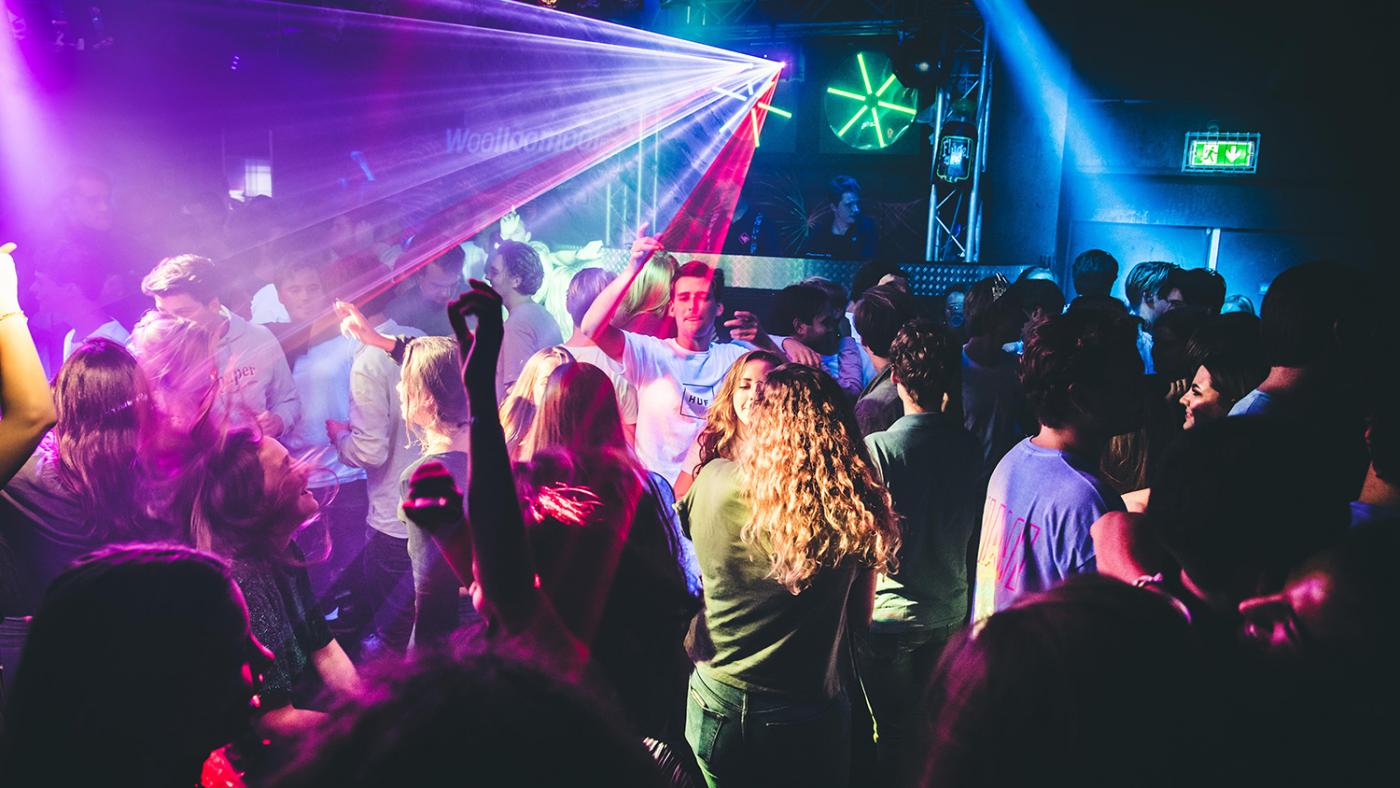 Photo: courtesy of Woolloomooloo
"It's not the relaxation we were hoping for, but we're still going to try and organise fun student nights again", says Tobias Holl of student disco Woolloomooloo, owned by the Utrecht Student Corps (USC), which will be opening again this weekend after a long period of closure.
Dance venues have been shut since that disastrous weekend in June, when they were allowed to operate following months of lockdown and evening curfew, but the relaxation turned out to be too much, too soon: clubs were a hotbed of transmissions and the infection rates went sky-high. The incident was baptized 'Dansen met Janssen' (Dancing with Janssen, Ed.) by the Dutch, in a reference to the single-shot vaccine preferred by many young people. 
Once again, visitors will need a QR code to show that they are either vaccinated, cured from Covid-19, or tested negative for the virus. In addition, the dance parties will only last until midnight, when the clubs must close their doors. "This weekend we'll kick off with a grand opening party, for which the students are already welcome at 4.30pm. After that, doors will be opening at 7pm," explains Tobias.
The Woo already has some experience with testing for entry. "Last spring, we were allowed to open using the Covid pass and demanding a six-feet distance in the queue. Students were queuing all the way to De Drift. That's why we already did all the checks while people were queueing, so they didn't have to wait endlessly". From Saturday on, the six-feet rule no longer applies, but there will be checks on entrance tickets and QR codes. "We've come up with a system where you can buy a ticket online. The costs for that are the same as those for the five coins you get when entering. So the tickets are, in fact, free. For us, however, they offer the chance to know who's inside. Should something go wrong and infections surface, we can warn everyone immediately."
Normally, the Woo can harbour 980 visitors, but now a maximum of 700 people are allowed in. Except for the opening weekend, during which the Woo will work together with the bar of the frat house, so the capacity will be 1,200 students. Thus, this weekend, the frat house bar will also be accessible for students who aren't members of the student association. Tickets can be ordered through @wooloomooloo1970 on Instagram.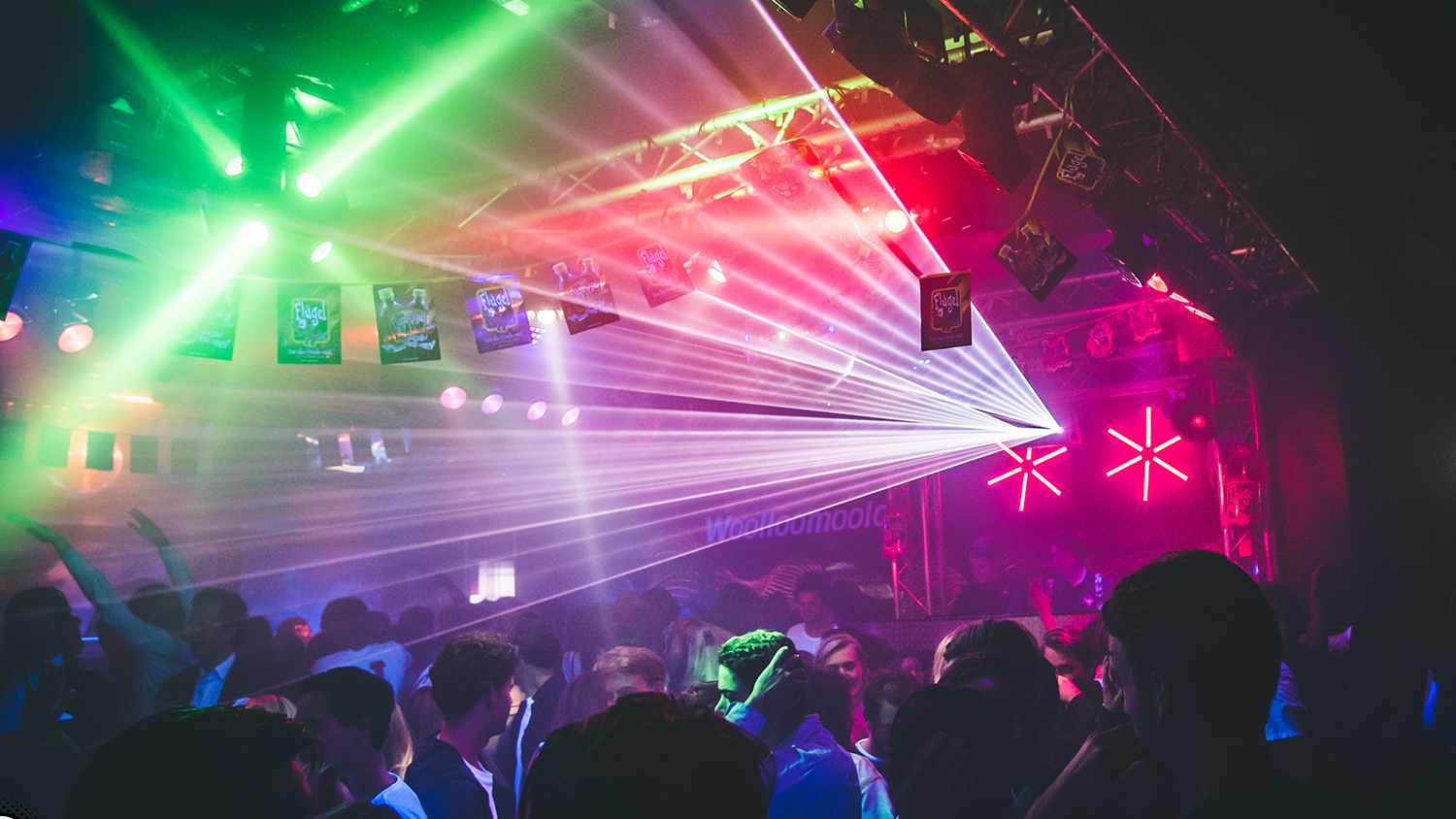 Dancing at The Woo. Photo: courtesy of the venue.
Thursday night student party
TivoliVredenburg is also eager to organize parties again. They've already got one planned for tomorrow: Pop-O-Matic, the dance night that used to take place on Thursdays, is going to be held this Saturday. After 23 years, Tivoli decided that Pop-O-Matic will no longer be a weekly event. Instead, it will take place once a month, always on weekends. "This night was sold out in no time," revealed Lieke Timmermans, spokesperson for TivoliVredenburg. "It's clear that people can't wait to go out dancing again."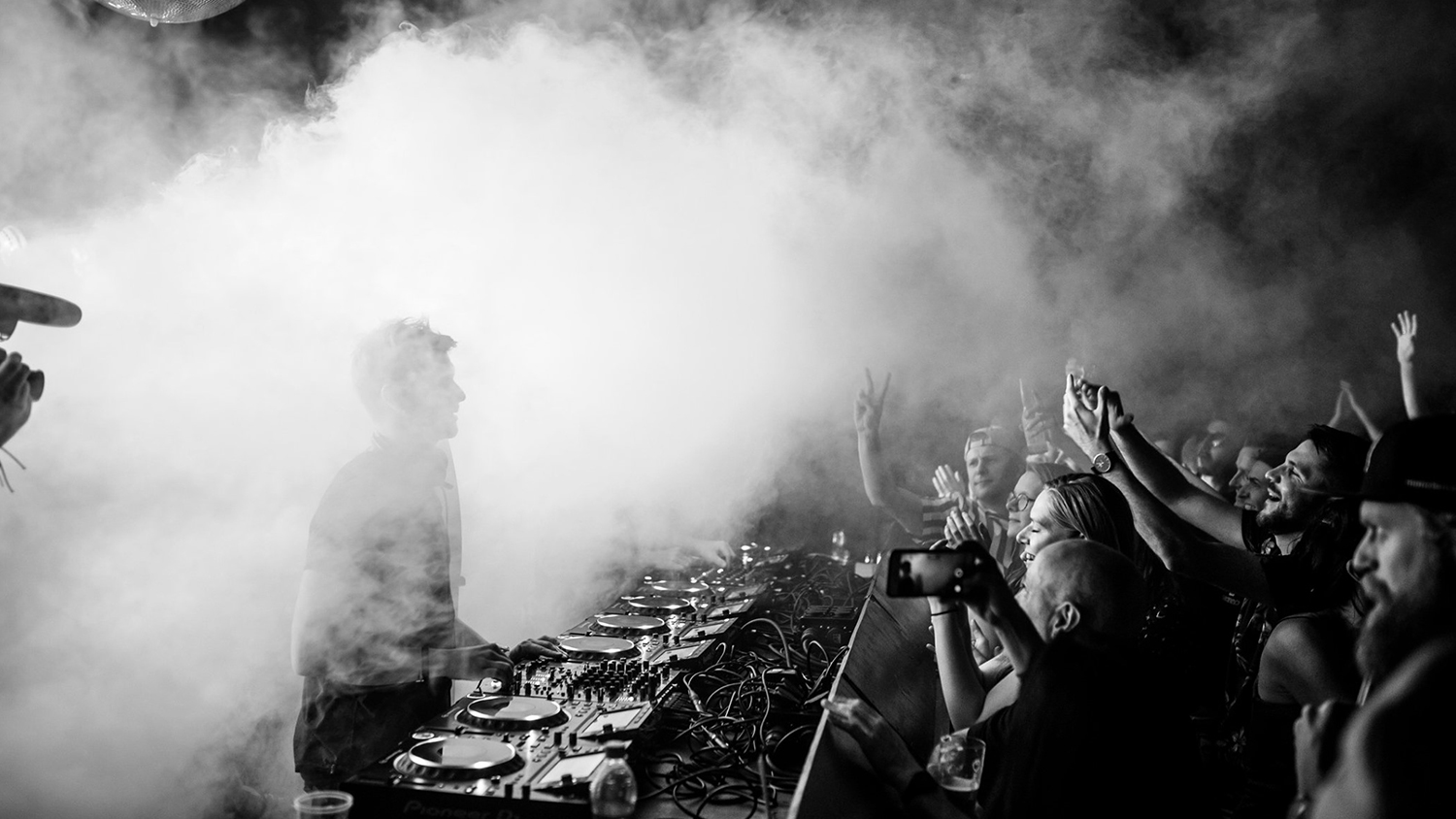 Dance party at TivoliVredenburg. Photo: courtesy of the venue. 
But don't be sad that Pop-O-Matic will not place on Thursdays anymore, because a new student party named Donderdagnacht ('Thursday night' in Dutch, Ed) will replace the popular night out. This event aims to give local DJs and other creative minds the chance to show their work. The first edition is planned for October 14, with Merol & Vunzige Deuntjes Soundsystem as first guests.
"Normally, our student nights last until the wee hours of the morning, but due to the Covid measures they'll now go from 8 pm to midnight. You must show a QR code at the entrance. You also have to register, but you can do that while you're in the queue", Timmermans explains. The early opening time is slightly problematic for the venue. "We usually plan dance nights right after a performance by a foreign artist. So we're using the same hall twice. Those artists aren't coming here yet, so now we can begin earlier, but this shouldn't take too long."
Fifteen hundred students are welcome for dance nights in the main hall, while parties at Ronda can host about four hundred guests. That's 75 percent of Tivoli's normal capacity.
Pop-up dance nights
Tivoli and the Woo aren't the only places where you can go out dancing again. On its website, Club Basis is announcing a party on September 25 starting at 6 pm. You can register online to buy online tickets. You must show your ID and a QR code at the door.
Ekko is not organising anything this weekend, but would like to host dance nights from October onwards. "Because we have to close at midnight, we can't schedule the parties after performances. That's holding us back a bit, so we're considering having dance nights on Sundays," explains dance programmer Dennis Rochat. The first dance night at Ekko is planned for October 24, with Birdcage Radio. 
On October 2, pop-up club Was wants to go all out again. They have a number of DJs, including the Utrecht-based Carista. The event starts at four in the afternoon. The idea is to host one or two dance nights a month. The same goes for De Helling, where club nights will also be starting much earlier. Depending on the programme, dance nights will start somewhere between 6pm and 8pm. At De Helling, it's possible to buy tickets at the door without the need to register online first. A QR code is still required. 
More vaccinations
For most students we spoke with, entering the club is not an issue, as they've either been fully vaccinated or have a recovery certificate. Student Berend (20) can't wait to visit Club Poema, but their Facebook page hasn't announced any events yet. 
Timo (22) is equally eager to go out dancing. "I think it's fantastic", he says with excitement. He doesn't have a problem with the entry pass, because he too has been vaccinated. He's not the only one. Last week, around 250 students a day went to the vaccination station at Utrecht Science Park. But the staff has noticed a slight decrease this week.
Despite his excitement, Timo does think there is a negative side to the Covid entry pass. "A person should have the right to choose whether they want to be vaccinated or not. But you should be vaccinated to go out dancing, otherwise you must get tested. After all, we can't just open everything up again." Berend shares this opinion. "Even though the government says it's our own choice, they're making things quite difficult for unvaccinated people", the student says.
When it comes to the cabinet's demand to go home at midnight, students are less understanding. "I don't really get why the risk of infection would be lower between 9pm and midnight than between midnight and 3am," says student Anna (21). Other students don't mind it. Berend: "Getting started so early and finishing the night at midnight will definitely take some getting used to, but that's fine with me." 
It remains to be seen whether students will really go home after midnight. Some of the students we spoke with said they expect to continue the party elsewhere after midnight, but they don't have any concrete plans yet.
Advertisement