Half of them don't want to ask for help
DUB's quick stress test: 75 percent of students stressed out often or all the time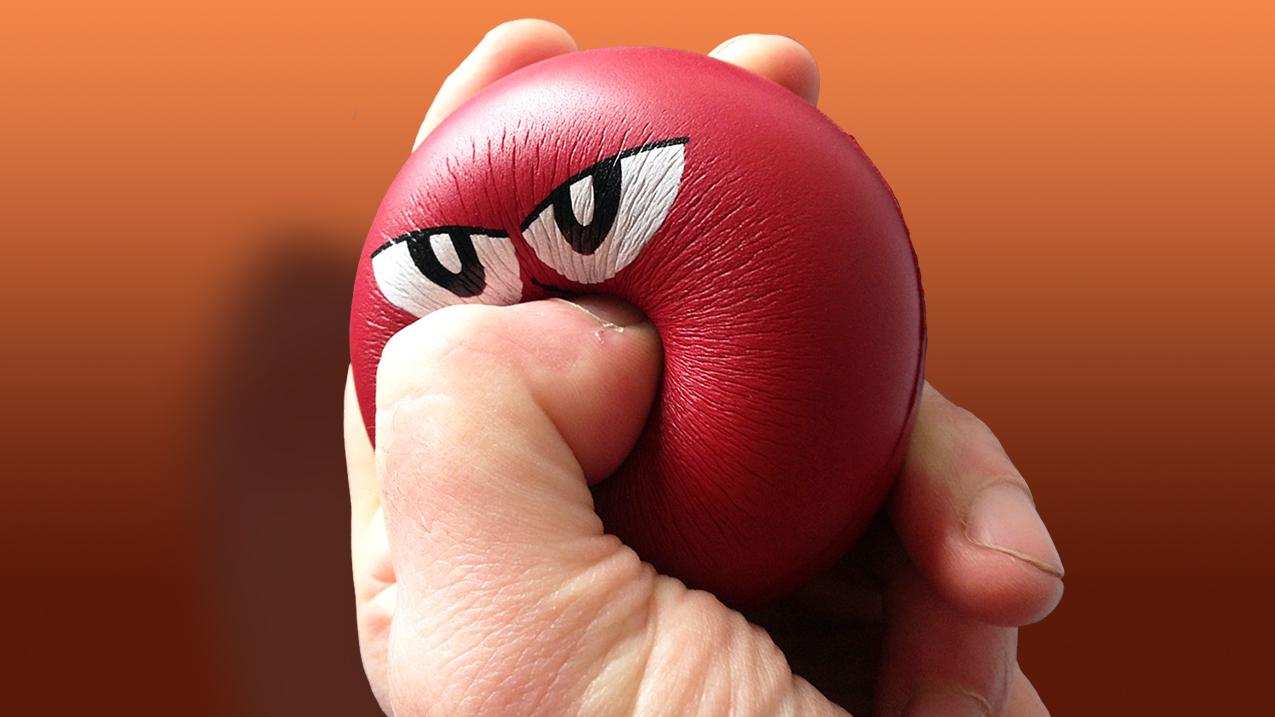 Photo: Shutterstock, edited by DUB
A total of 284 students (including nine international students) answered DUB's online questionnaire about stress. It wasn't supposed to be a scientific, representative study. DUB just wanted to get a sample of what's going on at the university. Even so, the quick stress test revealed quite some interesting information for the special magazine on students' stress that DUB was working on — which will be released next Tuesday, October 18.
A recent, much broader study (Dutch only, Ed.) conducted by the National Institute for Public Health and the Environment (Dutch acronym: RIVM) shows that more than 60 percent of students are stressed out. In addition, 75 percent of higher education students feel highly pressured to perform — two takeaways that can also be seen in the answers to our own questionnaire.
In our short survey, we asked UU students about the causes of their stress, giving them a few options to choose from. Many respondents (71 percent) indicate the expectations and obligations set by the university as their most prominent source of stress, which makes them feel significantly under pressure.
Asked to specify which expectations and obligations trouble them the most, the majority of students mentioned the rules concerning resits (42.7 percent), attendance requirements (38 percent) and needing to retake courses (34.9 percent).
Many students also took the chance to mention additional causes for their mental health issues, such as the regulations that stand in the way of getting good grades or graduating cum laude. Some faculties don't give a student a grade higher than six if they need to retake an exam. 
Too many deadlines
When prompted to give concrete examples of situations that cause stress, students often mention the workload and the pressure to perform. "Some courses have too many deadlines in a row, like a small assignment each week," explains a student. "Other courses will also ask you to write a paper which will overlap with all those other deadlines. And then you have one week to prepare for exams for both courses. (...) That makes for a lot of stress, I get irritated easily, tired, and my sleep pattern gets all messed up."
The rules surrounding resits and the lack of flexibility from the university were also frequently mentioned. "I got a 5.4 in a certain course," writes a student. "The chance to retake the exam was offered one week later when I also had two other exams. But no, there is nothing anybody can do about it."
Some students also indicate that the university wasn't very accommodating when they got sick. "In my first year, I was very stressed out because of the obligation to attend a certain number of classes. I was sick often and my mental health was not the best, either. I felt so pressured that I thought I wouldn't be able to make it."
Other examples had to do with the pressure that comes with writing a thesis. "I have a panic attack almost every night," a respondent confides. "Because of my thesis, I was basically stressed out for an entire year," writes another. "Mentally, I felt so low that I even went to see a doctor about it."
Internships are another common source of stress. "Internships that ask for a ridiculous amount of hours, and that's not even counting the commute," says a student. Another one complained about an internship that didn't offer vacation days. 
Last but not least, the Covid-19 pandemic also had a negative impact. Students missed exams because they were sick or were unmotivated during online classes. When the lockdown was finally over, many felt pressured to make up for the losses in their social lives.
One respondent writes: "Covid was over but my courses were still online. A lot of social expectations came on top of that, so I could not pay attention to online classes anymore, which made studying harder and more stressful."
Too strict
A total of 45.5 percent of respondents think that UU is too strict, of which a bit over nine percent find it "way too strict". On the other hand, over half of the students (54.6 percent) don't think the university is excessively strict.
A bit over 25 percent report being incredibly stressed because of the university's rules and the way teachers go about them. Of those, six percent say they got mental health issues because of it. However, the vast majority of respondents (65.3 percent) say that stress is an inherent part of being in college. One just has to deal with it.
Considering these results, it comes as no surprise that almost half of the students who answered our questionnaire would rather "not seek professional help" when it comes to their study-related stress. Additionally, about 25 percent of the respondents don't even know where they could go to get support.
DUB is about to launch a special magazine about students and stress, titled "Falling and getting back up". You'll be able to get a copy at several spots across the university. Made in collaboration with a team of student editors, the magazine contains articles about the problems students tend to face and what the university does about them. The magazine is in Dutch but you'll be able to find the translation of all articles online, on DUB's English page.
Advertisement