The financial hurdles for UU students on the road to Cambridge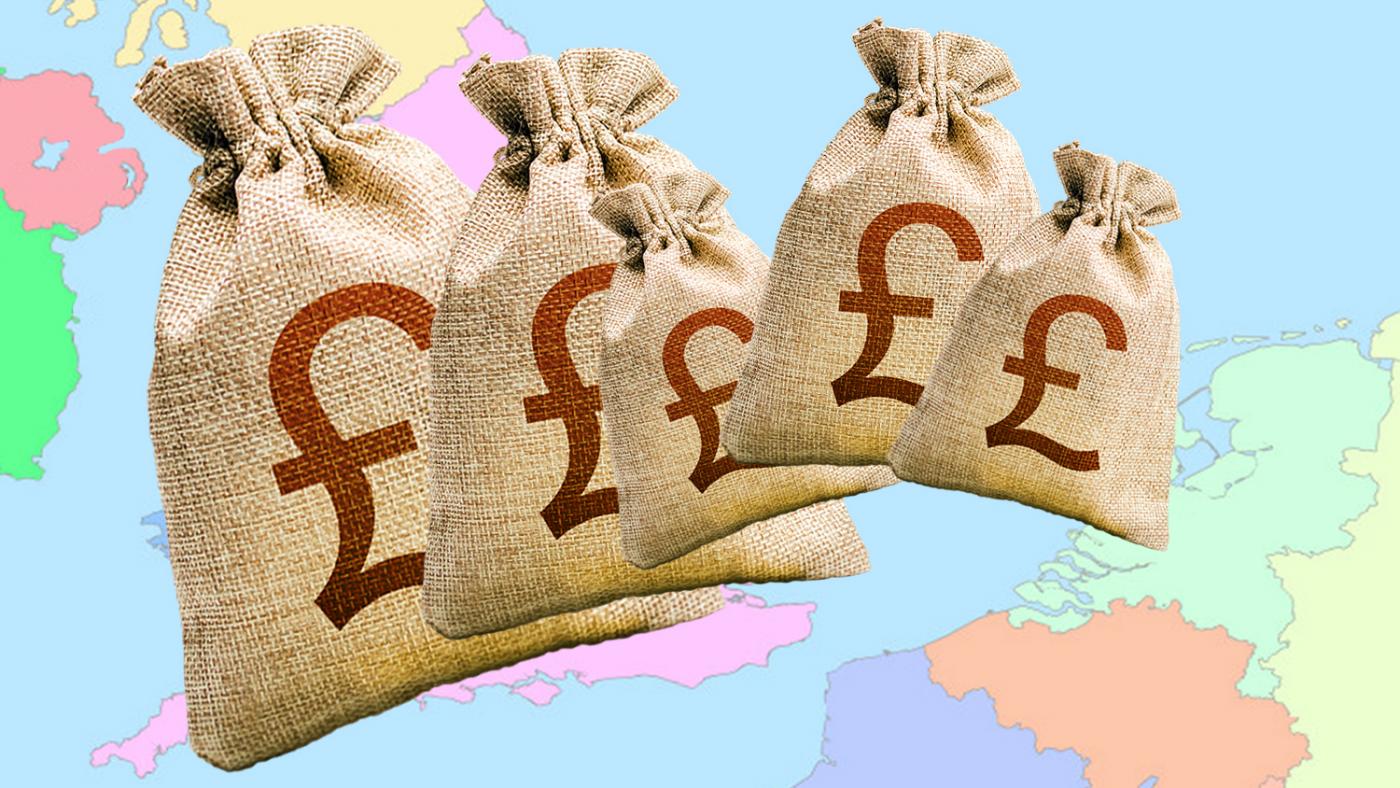 Photos: Shutterstock, 123rf. Illustration: DUB
Studying at a prestigious university was the type of adventure I'd always dreamt of and simultaneously never dared to dream about. So, you can imagine my joy when, shortly after applying, I received a message that I was conditionally accepted to the Master's programme in Criminological Research at Cambridge University. A programme that would last twelve months.
Most of the conditions were fairly simple: send a copy of my diploma, take a language test, scan my passport. In the end, one condition remained. Before I'm allowed to start my studies, I'll have to show that I can afford it. The costs of a one-year programme are over 42,500 pounds, or nearly 50,000 euros. That's when I started my quest to find scholarships in the post-Brexit-Covid-age.
A Master's in England – how much does it cost?
Before Brexit, Dutch students in the UK paid the same tuition fees as British students -- the so-called home fee, at a maximum of 9,250 pounds. That was already about five times as much as the Dutch tuition, but Brexit means most Dutch students now have to pay the overseas fee, which can be as much as 60,000 pounds for Master's programmes in (veterinary) medicine, although most programmes have an overseas tuition fee between 20,000 and 30,000 pounds. Moreover, since Brexit, EU students aren't allowed to take out student loans in the UK anymore. There is one exception to the rule. EU students who were already studying in the UK, or who start their studies before July 31st, have the right to pay the lower tuition fees.
For my one-year Master's, I'll have to find a way to pay the 30,500 euros of tuition fees, as well as the general living costs. London, Oxford and Cambridge are the most expensive places to study,  with their monthly costs at around 1,600 euros, whereas you can get by with 1,000 euros a month elsewhere. Not to mention the additional costs, such as applying for a visa (around 400 euros), travel costs, and other administration costs. All in all, a year's worth of living and studying in Cambridge will cost me around 50,000 euros. Where will I get that money?
Free money and loans
DUO, the governmental student financing organisation, can help a little: Dutch students are allowed to take out student loans for studies abroad. The maximum amount they can lend you is around 20,000 euros, on top of the average college debt of around 13,700 euros.
Scholarships can bring some relief, too. If you search online for a bit, you'll see there's plenty on offer, ranging from general grants to programmes with very specific requirements. There is, for example, the VSB Fund (7,000 euros max), the Fundatie van de Vrijevrouwe van Renswoude (4,000 max), the Schuurman-Schimmel Van Outeren foundation (4,500 euros max), and the Muller fund (3,000 euros mZ). There are also several interest-free loans, like the one from the Vreede fund. Those are the most standard options, but there are countless, often peculiar niche scholarships: the Catharina Halkes fund (only for research on feminist theology), the NIA study fund (for research that's related to Greece), or the Dr. L.A. Buma foundation (only for students with Frisian heritage).
Still, they don't just give you a scholarship: there's a selection process that often consists of a motivation letter, budget, recommendations, and grades. Sometimes, your plans have to match the fund's goals. The VSB fund, or instance, is looking for students who are socially engaged, so activities like volunteer work are very important. You have to be everything at once: have good grades, aND A bunch of extra activities on your CV.
If you're lucky, you'll have some savings to take with you to the UK. But most twenty-something people have less than 3,000 euros on their savings account, so they have to find other sources: a contribution from their parents, or sponsorship from their future university or an external party. At Cambridge, for instance, Bill and Melinda Gates annually sponsor a handful of students (0.6 percent of applicants receive their grant) and there are other scholarships, too – mainly for disadvantaged students from developing countries. As a Dutch student, you're unlikely to obtain one.
Is it worth it?
20,000 euros of additional debt, tie yourself to (interest-free) loans, when studying in the Netherlands would barely cost anything. You may wonder: is it worth it? This year especially, other things should be taken into account, too: will classes be online? What if another Covid wave hits? Will the costs increase next year, or will there be a counter movement?
I decided to let my decision of going to Cambridge depend on the scholarship results. After writing to five funds, I've gathered nearly 14,000 euros. That's a great start, but it's not even half of what I need. I'm optimistic about my chances of getting more scholarship money, as I graduated with honours and have a great collection of extracurricular activities on my CV. But still: my competitors probably do, too.
Some students are postponing their studies in the UK. Take 22-year-old Livian, from University College Utrecht. He's considering not going to the UK yet, despite being accepted to the Management Master's at Cambridge. "Social life at Cambridge is such a huge part of the experience, I wouldn't want to miss it. I'd rather try again a year later, so I can be sure I'll have the full experience. For these costs, you do want to get your money's worth. Still, I'm certain it's an investment that'll pay off later; Cambridge will open so many doors for you."
So, the plan of studying in the UK is up in the air for many Dutch students. It's also a dream that's become impossible due to the high costs – and not just at Oxford and Cambridge. Working hard led me to Cambridge's doorstep, but it remains to be seen whether I'll manage to scrape together enough money. It's a long road to Cambridge.
Can you still go on exchange to the United Kingdom?
A complete study programme in the UK is expensive, that much is clear. Perhaps a semester's worth of exchange? Alas, the Erasmus programme will change, too. Whereas previously, students could study at English universities whilst paying their regular home university tuition fees and receiving a monthly grant of 360 euros, the future is unclear. The UK is leaving this partnership and establishing the Turing Programme instead, with which British students can go on exchange.
Eric (23), student of Social Geography and Planning, had planned to go on exchange to Leeds this fall, but has since changed his mind. "I was originally going to go in September 2020, but that was postponed by a year because of Covid. But under these circumstances, I'm not really enthusiastic about it. If I'm paying that much money, I just want to be able to study the regular way without any limitations. That's why I decided to do an internship next semester instead, and then see whether perhaps the exchange is possible in the spring. Whether that will be with or without an Erasmus scholarship is unclear. Perhaps I'll choose a different destination."