Hello hubs: why scientists cultivate close connections to the outside world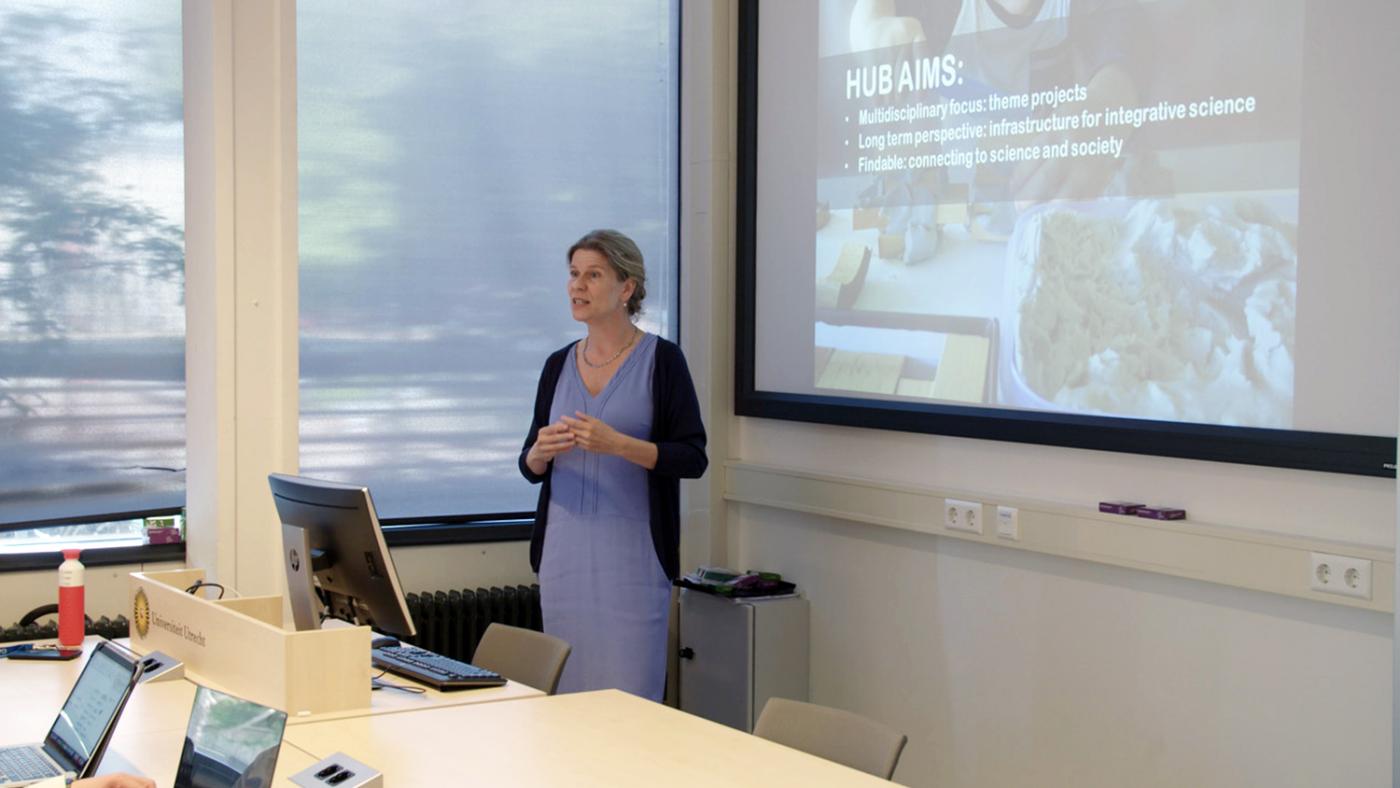 Chantal Kemner, directeur van het UU-onderzoeksthema Dynamics of Youth, legt uit wat een hub is tijdens een bezoek aan de bètafaculteit. De foto's zijn videostils van Ruud Bisseling
This spring, as Chantal Kemner strolled around the campus of the university of Sydney with a UU delegation, she pointed it out to her dean Werner Raub: look, another one of those institutes calling themselves a 'hub'. Kenmner, director of strategic research theme Dynamics of Youth, grins. "I only knew hubs from her experience with air traffic: Schiphol, for instance, is called a hub. But in Australia, the hubs appeared to be a rather common thing."
The word suddenly appeared in the UU's strategic plan: "By 2020, each strategic theme will have established one or more interdisciplinary hubs." Those who consulted the dictionary, learned that a hub is 'the central part of a wheel', but requests for further clarification quickly led to the definition of 'a network'. "In these hubs, interdisciplinary teams will work with national and international partners on solutions to major societal challenges," the strategic plan continues.
Put simply: researchers need to get out of their bubbles and actively seek out collaboration – not just with other research institutes, but also with corporations, governmental bodies, NGOs, interest groups, etcetera. This is not a new message. Last year, a committee already concluded that the UU's research is of high quality, but lacks societal impact and visibility. Incidentally, that's exactly what government, civilians and financers want: what use is the research, and what's in it for us?
Hubs fit in with the new way of thinking
This fall, each strategic theme will receive 6.5 million euros from the university's board in a second round of financing. Of that money, 4.5 million euros will have to be directed towards the development of the hubs, in which the themes will have to make clear how they'll increase and prove the societal relevance of their research. In the applications for the hubs that are presented to the university, there needs to be proof of multidisciplinary approach – across faculties – and of solutions to the 'grand challenges' as decided upon by the UN, the EU, or the Dutch National Research Agenda. That means external stakeholders have to be involved.
Here and there, the measures led to some muttered complaints, according to rector Van der Zwaan.  Another round of applications, another hoop to jump through. But the rector says the hubs will double each euro spent, either in money or in societal value.
DUB spoke with the directors of the four research themes about this new buzz word in Utrecht. They all say they're happy about the board's initiative, as it forces them to make new choices.
"The development of the hubs will ensure the loss of a certain lack of committal," says Bas van Bavel, director of Institutes for Open Societies.
"It's a useful hoop to have to jump through," Chantal Kemner says. Kemner hopes to transform her Children's research center into a hub. The center researches development in children's brains in many different areas Kemner and her colleagues already collaborate with the Wilhelmina Children's Hospital, the Maxima center, the Utrecht University of Applied Sciences, the National Institute for Public Health and the Environment, the Trimbos institute and the city of Utrecht.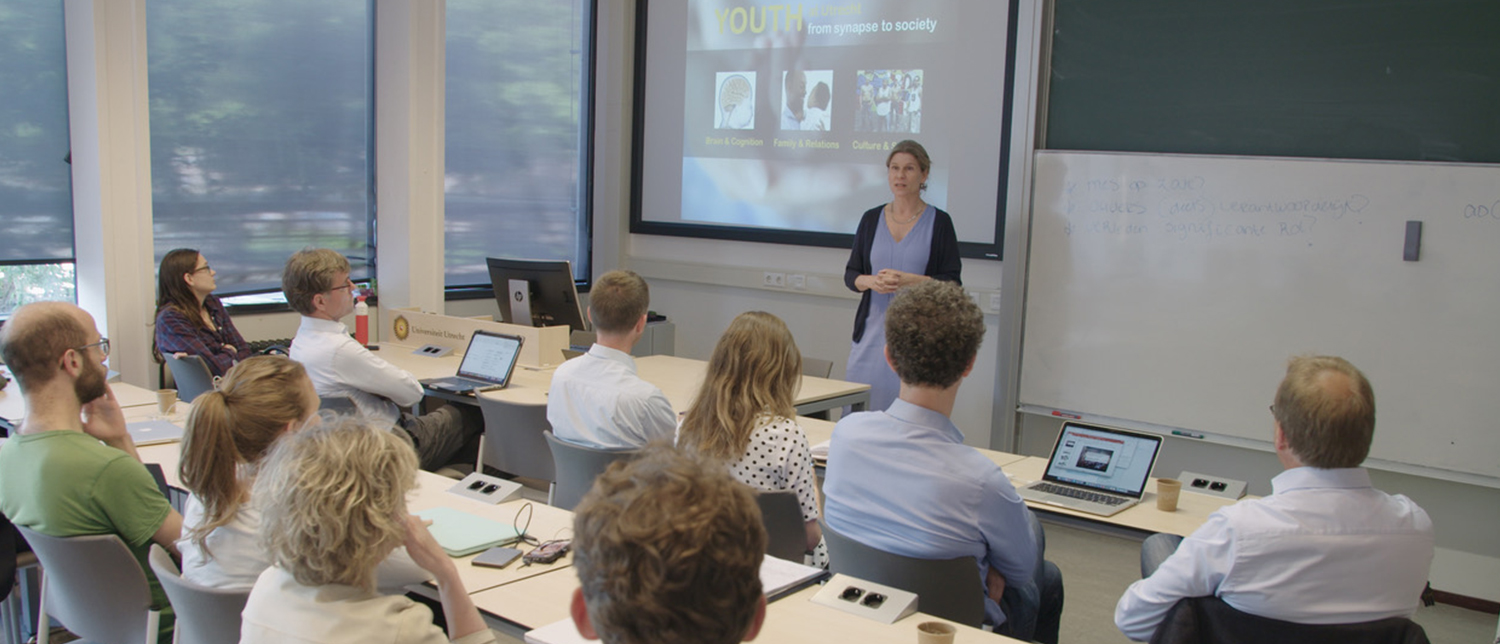 Within the hub, she wants to create a prominent place for a limited number of research projects. "This fits well with what I've been envisioning: to focus our research more. And I wanted to increase the center's visibility. The label 'hub' will ensure that everyone knows that the best scientists with the best societal connections are in Utrecht."
Maarten Hajer, director of the strategic theme for sustainability, thinks the hubs will stimulate contact between faculties. "Researchers from the Copernicus Institute, the policy researchers, the people from the Faculty of Law, and the people researching energy and food are all finding each other now. If we really want to reduce the world's CO2 emission by 80 percent, we don't just need the fundamental knowledge and technical advancements; we also need the 'gamma' knowledge of how to take advantage of these new possibilities."
Within Hajer's strategic theme, researchers are working on hubs for four specific sustainability-related areas: sustainable energy, future food, sustainable city development, and water, climate and deltas. That last topic caused quite the discussion, but after lengthy debates and the Geosciences faculty board's promise of extra financial support, the climate and water researchers were allowed to develop their own hub proposal. In all four hubs, the central theme is identification of possible routes to a more sustainable society, Hajer says. Hence the strategic theme's new name: 'Pathways to sustainability'.
Our old knowledge-driven approach is just not going to be good enough
The strategic theme of Life Sciences held an open call for hub proposals. The proposals had to fit in with one of four subthemes: Science for Life, One Health, Personalized Medicine & Health, and Regenerative Medicine & Stem Cells. Of the ten initial submissions, four are still in the running for final presentation to the university board.
Susanne van Weelden and Freek van Muiswinkel, both Utrecht Life Sciences managers, are convinced the proposal round is useful. Van Muiswinkel: "These are no ordinary research proposals. They have to have something extra. You have to think about who your partners are going to be, how to structure your collaboration, what your agenda is. When you succeed, it's the start of something really beautiful."
The hub concept isn't exactly new in Utrecht. Utrecht administrators and lawyers have already started an EU hub, and there's a 'HUB foundation' - HUB stands for Hubrecht Organoid Technology – in which the UMC Utrecht and the Royal Netherlands Academy of Arts and Sciences (KNAW) collaborate to find ways to apply Utrecht-based knowledge of organoids. The 'center chemical building blocks consortium', a collaboration between scientists and corporations researching more sustainable energy sources, is also often called a Utrecht hub avant la lettre.
According to Freek van Muiswinkel, hubs fit in with the new way of thinking: not based on valorization of previously acquired academic knowledge, but active collaboration with others about research questions and approaches. He cites the example of the development of vaccines, which involves scientists, hospitals, biotech companies, and large pharmaceutical corporations. All parties have their own interests, and Van Muiswinkel says it's crucial to meet up in the early stages, to ensure maximum benefit of each party's unique expertise. "This will lead to high quality knowledge circulation. You gain insights into each other's issues and needs. Patient associations and investors notice this too, and they'll join in."
Van Muiswinkel says a collaboration like that could take place in Utrecht on a local level, by including the university, the UMC Utrecht, companies such as Genmab, the KNAW, and for instance Bilthoven Biologicals of the Serum Institute of India, which has a department of research and production facilities in Bilthoven. "Bill Gates is interested."
Maarten Hajer, too, sees the future in transdisciplinary collaboration, the term often used to describe contact between universities and parties outside of the academic world. "In my area of expertise, the police window is very small. In the next few decades, we'll have to make some radical changes in our society. If we, as scientists, want to contribute to that, our old knowledge-driven approach is just not going to be good enough. We need to adapt our fundamental research to whatever is necessary for societal change."
There are believers and doubters
Still, the strategic theme directors acknowledge, there's a little hesitation among Utrecht's scientists. Scientists fear for the future of research done in the name of curiosity, or they may see these new developments as hindrances, not having proved their worth yet.
"There are believers and doubters," Van Muiswinkel says. "There'll have to be a balance, anyway. Without a solid foundation of knowledge, the university has no place in a hub. Besides, a well-organized hub will generate money that will flow back to the university to be used for fundamental research – maybe it'll be a part of a shared ambition, like developing an artificial kidney, but that could definitely be something fundamental researchers could then work on."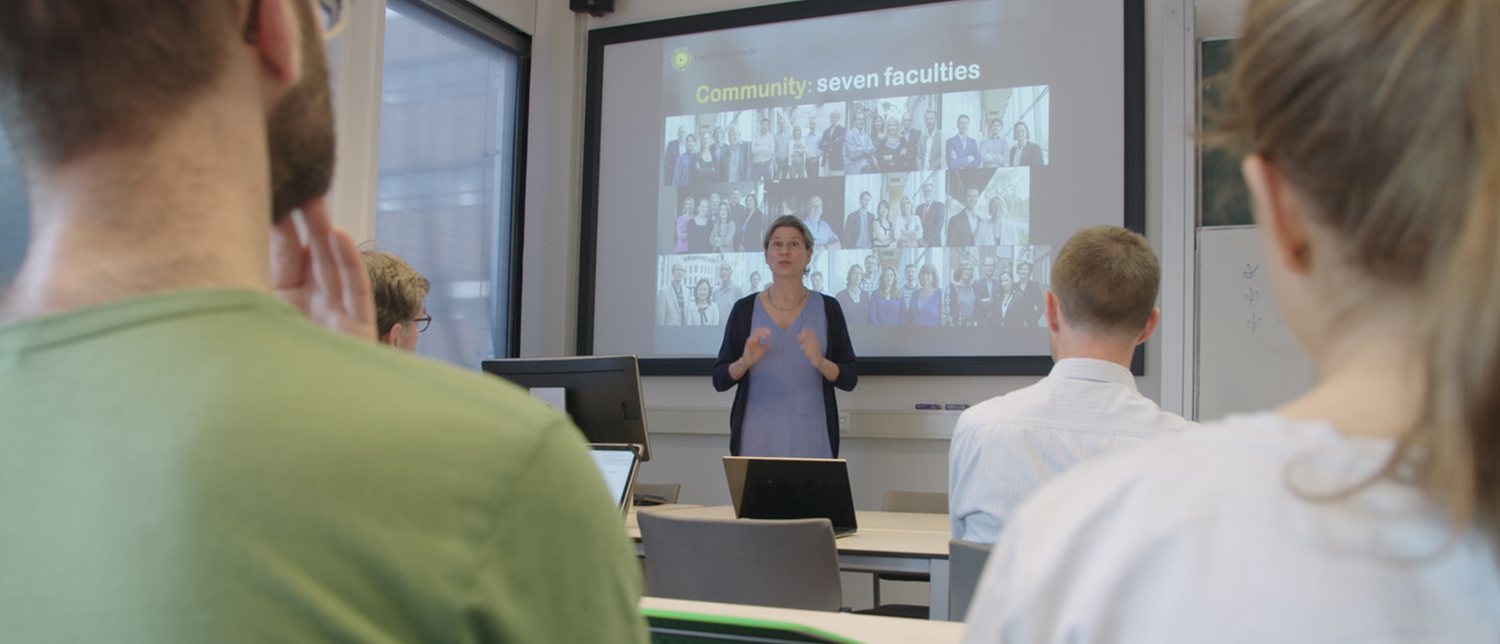 Chantal Kemner: "By labeling this as collaborations geared toward applicability, makes it easier to clarify why we need fundamental research, to show the added value of it. Hopefully, that will, in turn, attract more funding."
"My motto is: rigor meets relevance," Maarten Hajer explains. "They're not polar opposites. I'm allergic to these old-fashioned contradictions between fundamental and applied science. We need to have the guts to take it a step further."
The interviewees want to prevent a situation where the hubs lose their affiliation to the strategic themes, and hope for a cross-pollination. "The hubs can't become these closed-off containers," Bas van Bavel says. He wants to keep stimulating new developments in other research areas. "We need to ensure there will be enough room for other new small-scale initiatives. Those developments need to keep inspiring the hubs."
How will you connect to the outside world? It's a tough question
At the same time, the researchers will profit from the hubs' experience, says Maarten Hajer. He'd like to appoint a professor with explicit expertise in transdisciplinary research, and employ guest lecturers to further spread the knowledge of these new research methods. "The hubs will ensure we'll do something that's different from what scientists usually do. If this succeeds, we'll have built relationships with societal parties, and new questions will surely arise. There's a bigger chance that the research proposals that will follow are going to be approved, because you'll have your network and your transdisciplinary methods: rigor meets relevance."
Within the life sciences, there's a newly-formed program council that will safeguard the theme's consistency. They, too, wish to spread the knowledge about the new way of working among all researchers within the theme. Susanne van Weelden: "We'll need to work hard on stakeholder engagement in the next few years. How will you connect to the outside world? It's a tough question that we don't know enough about yet."
This fall, we'll know which hubs will be formed from the UU's strategic themes. Will we also get fifteen new institutes housed in buildings, with – as in Australia – signs on the door stating the presence of hub so-and-so? No.
According to Chantal Kemner, this approach is unlikely and unnecessary, especially as all network partners are in relative close proximity. Kemner mostly hopes for meetings organized around large-scale data sets. "By working together on data management or data linking, we'll meet each other. We're often forced to collaborate on research because it's expensive. You start by talking to each other. That's exactly what we're doing now, and it's going to give us many eye openers."
The strategic theme of Life Sciences will also act as the umbrella under which the hubs will be housed. Van Weelden: "The hubs are meant to act as a showcase for us, so one way or another, we'll have to promote them. But we'd also like to stress the unique collaborations within the Utrecht Life Sciences. That's the reason why we photographed our two Spinoza winners together."
There will also be funds to further advance contact with the community, Van Muiswinkel adds. "Having so many experts work together closely, is a huge advantage. That's recognized and appreciated. If you can connect with each other within the organization, you'll also be able to connect with the outside world in a credible way."
Advertisement