How do you maintain a pleasant work ambiance while working from home?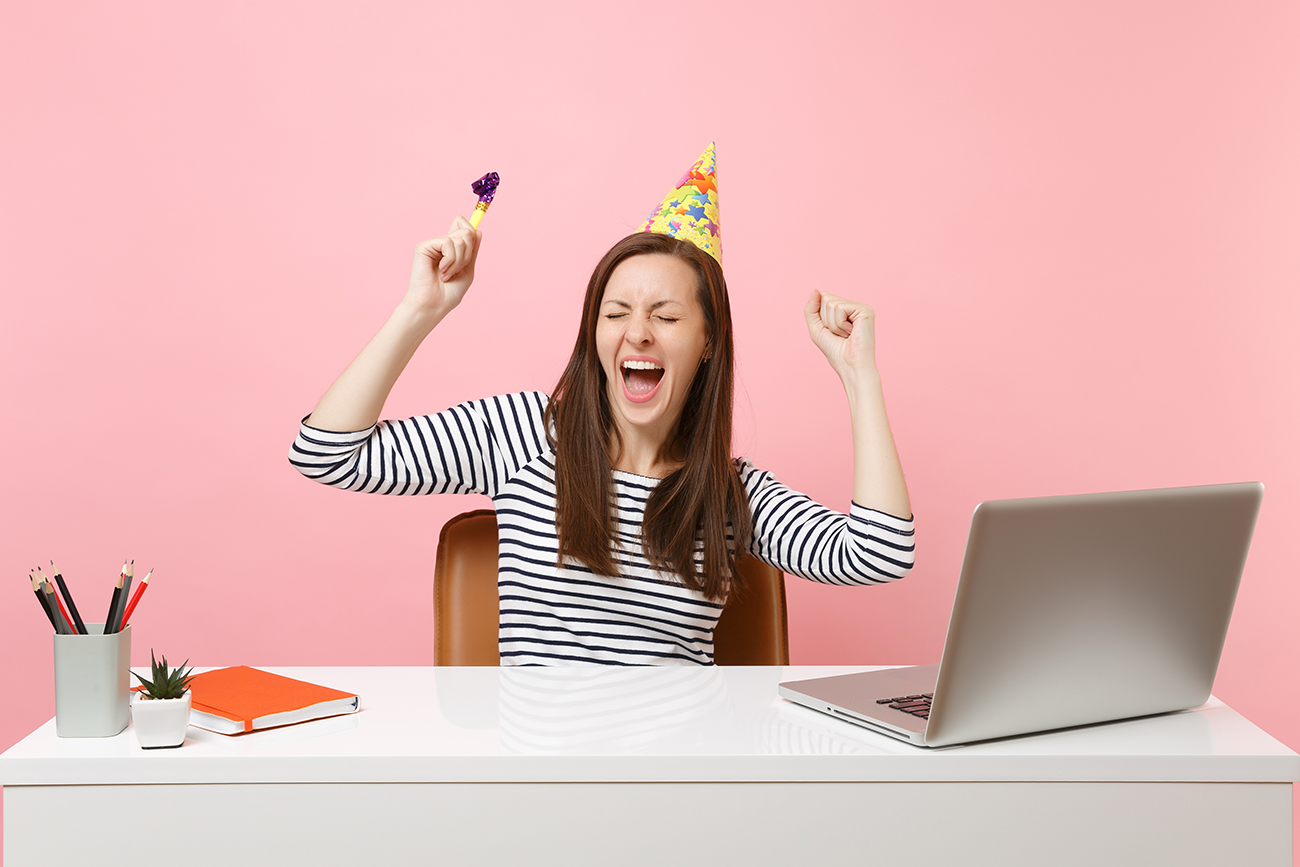 Foto: Shutterstock
In one fell swoop, the social life of Utrecht University employees was decimated. Orations, PhD ceremonies, work group drinks, training sessions, barbecues with colleagues; even the short chats during lunch breaks or at the coffee machine: everything was cancelled or reduced to a set of faces on a screen in an otherwise empty room.
And that affects us. In the first few weeks, the quiet may have been soothing for some, but by late March, three quarters of remote-working Dutch people were missing their colleagues (link in Dutch, ed.). Not seeing each other has consequences, says professor of Sociology Tanja van der Lippe. "Some people benefit from working from home, and the quiet, but others don't thrive on it nearly as much," she says. "Still, that contact is important. Research shows that all those little moments help form a connection. That in turn ensures you do more for each other. If you only see each other online, and only when you have to, that becomes less."
A 'zorrel' (digital drink) from department Sustainable Development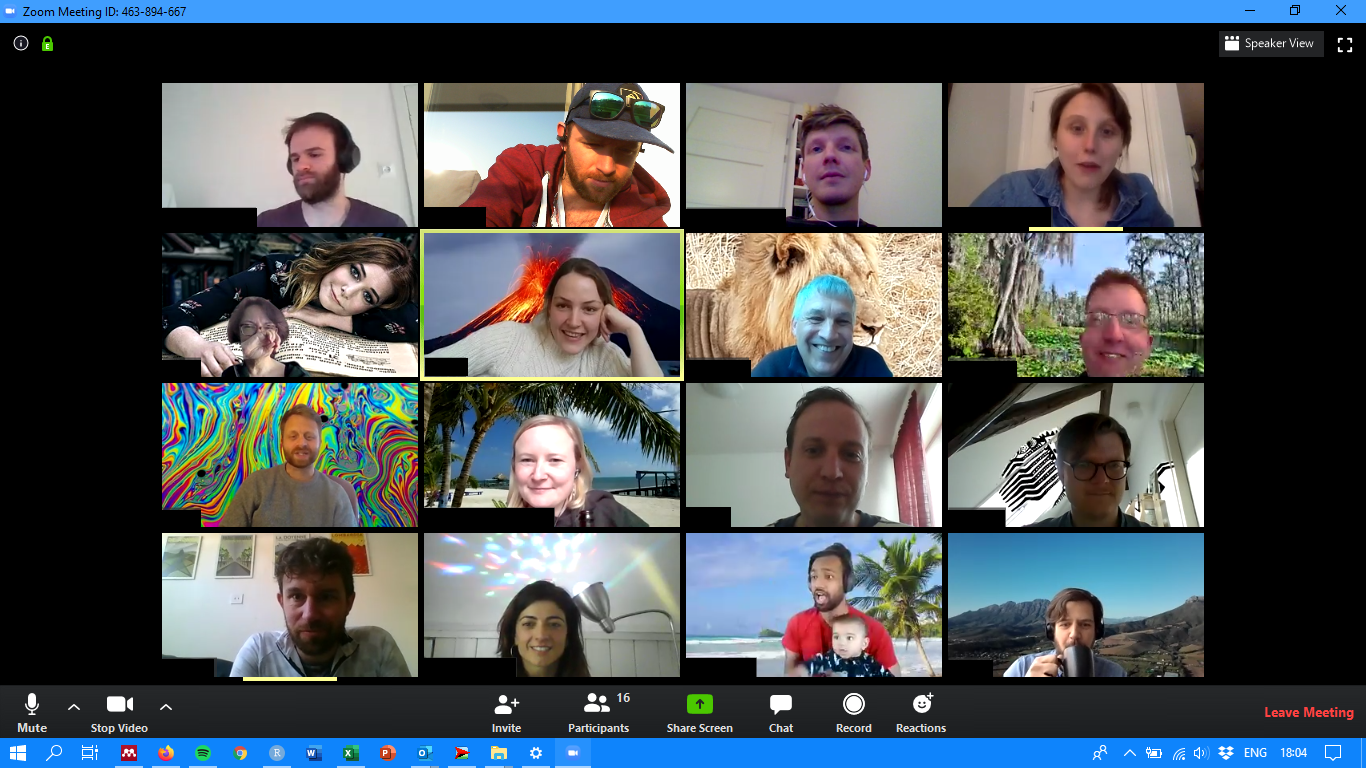 Glue
She says things like spontaneously walking into each other's offices, and coffee moments, are a type of glue that holds an organisation together. Thoughts are exchanged, ideas are voiced, frustrations are aired, and boundaries are tested. If that's gone for a short amount of time, it's not a problem, but it can cause issues after longer periods.
Moreover, we really do miss our colleagues, Van der Lippe states. "For many people in the Netherlands, co-workers are one of the most important reasons people like their jobs." If that's taken away for an extended period of time, employees lose their motivation for work. Furthermore, Van der Lippe says, research shows that working from home for a longer time is also bad for productivity – and that study had been conducted before the corona epidemic.
Reason enough to ensure that there's still some bonding happening online. "We have to make sure that that connection stays, even online," Van der Lippe says. "But the important difference is that those online moments are organised." She says pub quizzes and online drinks are essential for employees to make them feel like they're part of a larger whole.
Mario kart
How are things going in reality? Frank van Rijnsoever works as researcher and associate professor at the Copernicus Institute. He's noticed that working remotely has caused a lot of change, and not just negatively. "I'm always on time for work, and I'm less easily distracted," he laughs. "I've submitted more papers, and they were higher quality, too." But he's missing the usual dynamics. "Just things like having to speak louder in online meetings. Jokes don't work, you can't look into each other's eyes in harder conversations."
Part of his social life was at the university, Frank says. He regularly exercised with his colleagues. That's why he and his colleagues have started organising numerous activities to ensure that that doesn't go away entirely. "One colleague organised online Zoom drinks," he says. "It's nice, but definitely different." He himself started cycling with colleagues, one on one, someone different each time. He also played online Mario Kart with colleagues. "We used to do that in real life, but because one of my colleagues moved back to Austria, this was the best way to stay in touch."
For Frank's co-worker Charlotte Ballard, the watercooler chats also moved to Zoom. Ballard is junior lecturer and science communication officer for Copernicus. "We hold regular online drinks, which were quite popular, especially in the beginning," she says. They compensated the lack of contact a little bit. In fact: she'd now often talk to colleagues she never talked to at work. Those chats might lead to new collaborations. "Really cool," the British woman says. "But now that the weather's better and you're allowed outside again, fewer people are joining in." She herself hasn't been joining as often, either. "You've got five virtual meetings a day, and you don't want to spend the entire day stuck to your screen."
Online pub quiz
In short, informal online meetings soothe a great deal of the pain, but are there any other options? At the faculty of Law, communications officer Irina Mak started a 'coffee chats' podcast for REBOOT (the Law development track for support staff). The Resarch Support Domain (DOZO) played online pub quizzes each Thursday afternoon. Other departments, like the Montaigne Centre for Rule of Law and Administration of Justice, moved certain existing traditions, like their Swedish fika, to a virtual environment.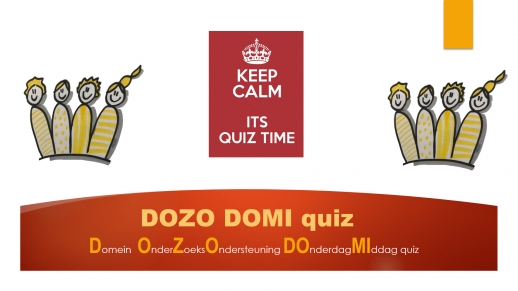 Many of these types of actions have been organised spontaneously. Project leader Mirko Schäfer's Utrecht Data School (UDS) has a more systematic approach. The UDS is partially a commercial entity, and develops both education and knowledge clips, training sessions, and analyses. In late March, all of that suddenly had to move online. Like no other, he knew that the team needed to stay connected even during the 'intelligent lockdown', to prevent it from falling apart. "The fun atmosphere with us is also just pragmatic. Data specialists are highly sought after in the labour market. The atmosphere at work is the biggest reason our researchers keep working here," he says. "For many of our researchers, the office is like a living room, where they also stop by when they don't have to work, or come together for drinks or games."
That's why his team already started thinking about how to move the UDS to an online environment by early March. When prime minister Rutte announced the lockdown, UDS was already well prepared. As their employees – as opposed to their colleagues in the laboratories – don't need much beyond a good computer and the right data, part of the work could be moved to living rooms relatively easily. The management team developed tool kits to facilitate this, and the employees kept each other informed about which tools were the best ones.
They also considered the social aspect. In the mornings, employees check in online in the internal chat, and tell each other what they'll do that day. "Who do you need, who do you need to talk to? Some people found it a little controlling, but it's meant to make you feel like you're not in this alone," Schäfer says.
The employees share lunch recipes under the banner of 'Quarantine bites', and play online games with each other. As an outlet, they also organised a meme contest. "We had to release some of our frustrations about working from home," he says. "About teaching online, faulty equipment, or just insider jokes."
Office: from workspace to social spot
By now, the Netherlands is slowly 'reopening', but it looks as though working from home will remain the reality for many Utrecht University employees for a while. The reopening plan the UU posted online shows that a limited number of employees will be allowed to work at flex spots starting July 1. Still, even then, the offices will only be allowed to be filled at 20 percent capacity.
As long as that's the case, Van der Lippe says, it remains important to encourage social connections at work. "Especially for new employees and the soon-to-be first-year students. They haven't formed a connection to the group yet, and that makes it much harder to find your place within an organisation," she says. "Young people especially need colleagues and a network. They don't want to work from home. If this continues like this, it'll become more important to actually see each other face to face, outside of work or university." Mirko Schäfer agrees. "It works for us, because the atmosphere at work was already good. Community building doesn't start online."
One possible solution could be to regard the office more like a social spot, Tanja van der Lippe thinks. "And then you'd have to give preference to new students and employees, and possibly employees who can't work from home."