It's great to be back, but the lecture halls haven't completely gone back to normal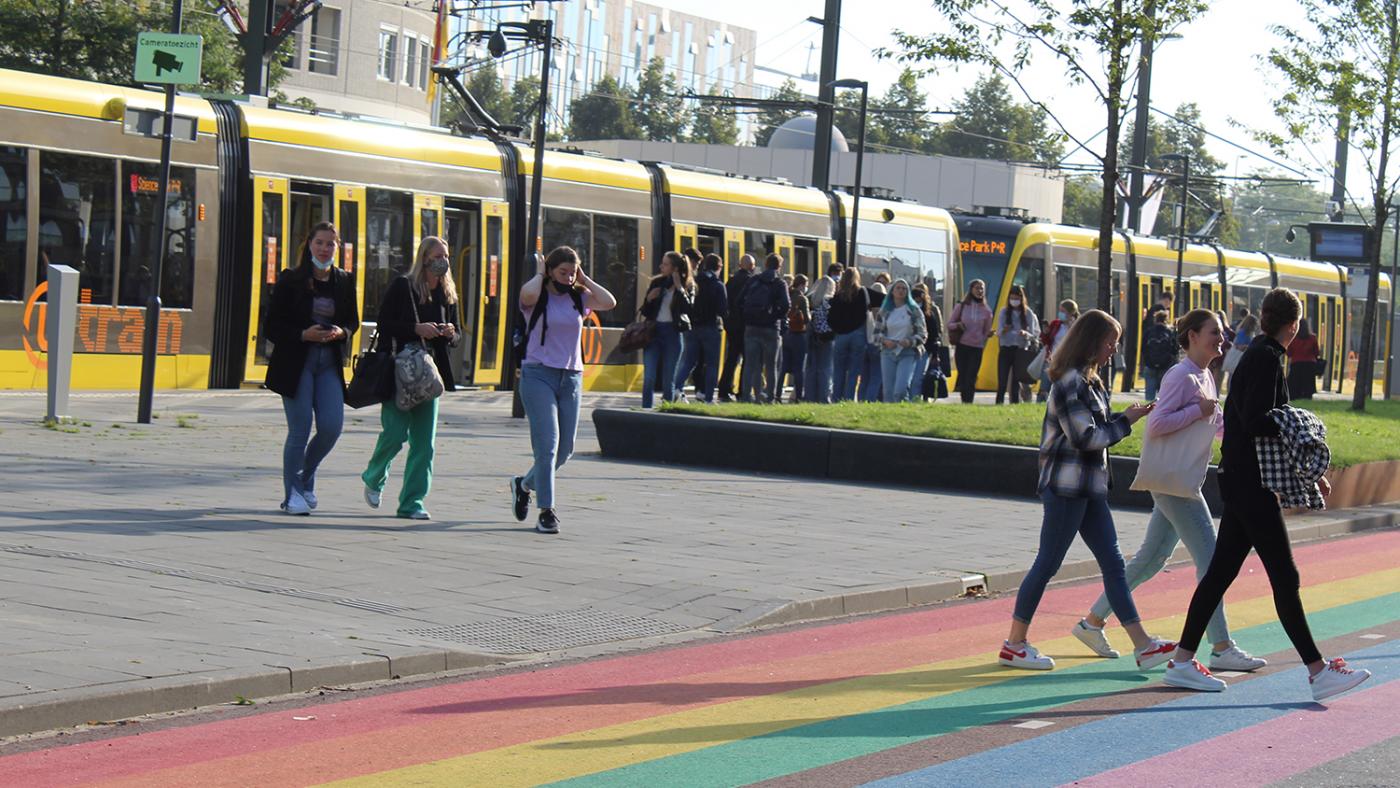 Photos: DUB
Stepping back into classrooms and lecture halls like nothing had happened after a year and a half of coronavirus restrictions. Is that possible?
DUB has recently published an article about lecturers worried about their health after the government, urged by the universities, decided to lift Covid restrictions in the higher education sector. Shouldn't there be conditions to enter the classrom, such as proof of vaccination or a negative Covid test?
Others wonder whether UU's lecture halls allow for good ventilation, while students let us know that meeting their fellow students and lecturers in real life can be quite challenging psychologically.
We e-mailed our panel to ask them to react to the following statement:
"Things have gone back to normal in the classroom"
---
Master's student of Geosciences Marte Vroom and Master's student of Life Sciences Sterre van Wierst were quick to answer with a wholehearted "yes." Both are overjoyed to be back at the university for their classes. Van Wierst: "Students are obviously happy to be surrounded by other students again."
Both Vroom and van Wierst feel safe during their lectures. Vroom: "I trust that the vaccine does its job and that most students and university employees have gotten their jab." Van Wierst: 'I've noticed that my fellow students feel safe because of the expectation that vaccination levels are very high among biomedical students."
Both panelists also concur that they no longer take the opportunity to be educated in person for granted. Vroom: "Now when I have an online engagement, such as a meeting, I feel worse about it than before." Van Wierst: "The atmosphere now is the same as before Covid, but students are wondering how long this freedom will last."
Master's student Psychology Melissa Alberts agrees: "It's so pleasant to attend classes in person again." However, attending lectures and work groups doesn't yet feel like it used to. "It's still a bit awkward to sit close to other students and to be physically present again."
Small talk
Some of the teachers in our panel think their lectures are back to how they were before the pandemic, but some things have changed or haven't yet returned to normal.
Innovation researcher Frank van Rijnsoever acknowledges that some of the education is still taking place online, either because classes couldn't be scheduled due to restrictions in place earlier this year or because some things are simply better taught online than in the lecture hall. There are also lectures that have been replaced by podcasts to maximize the time for others forms of contact. "All in all, we're trying to maintain the good experiences gained by online teaching, alongside the good old on-campus education."
Educational scientist Casper Hulshof: "Yes, we're back to normal, though it takes some getting used to. The classrooms in the Ruppert building are actually totally unsuitable for smaller groups and there is a lack of good ventilation." Hulshof, ironically: "In that sensey, you can say there is little difference with the earlier situation."
Philosopher Floris van den Berg is equally unhappy about his teaching space. "I lecture in a windowless hall. That means no distractions, but also no windows that can ventilate the room. I would prefer lecture halls with windows that look out upon nature and provide plenty of daylight."
But Van den Berg is enthusiastic about reuniting with his students and glad to see the high turnout for his lectures. "I really missed having small talk with the students before and after classes. I think that informal part of teaching is key, not just for students."
Like Frank van Rijnsoever, he sees certain advantages in the experience of having gone through a pandemic. "In the second week of classes, I got with the flu. My Covid test came back negative, but it was great that I was able to teach online instead of having to cancel my class. That option simply did not exist before Covid."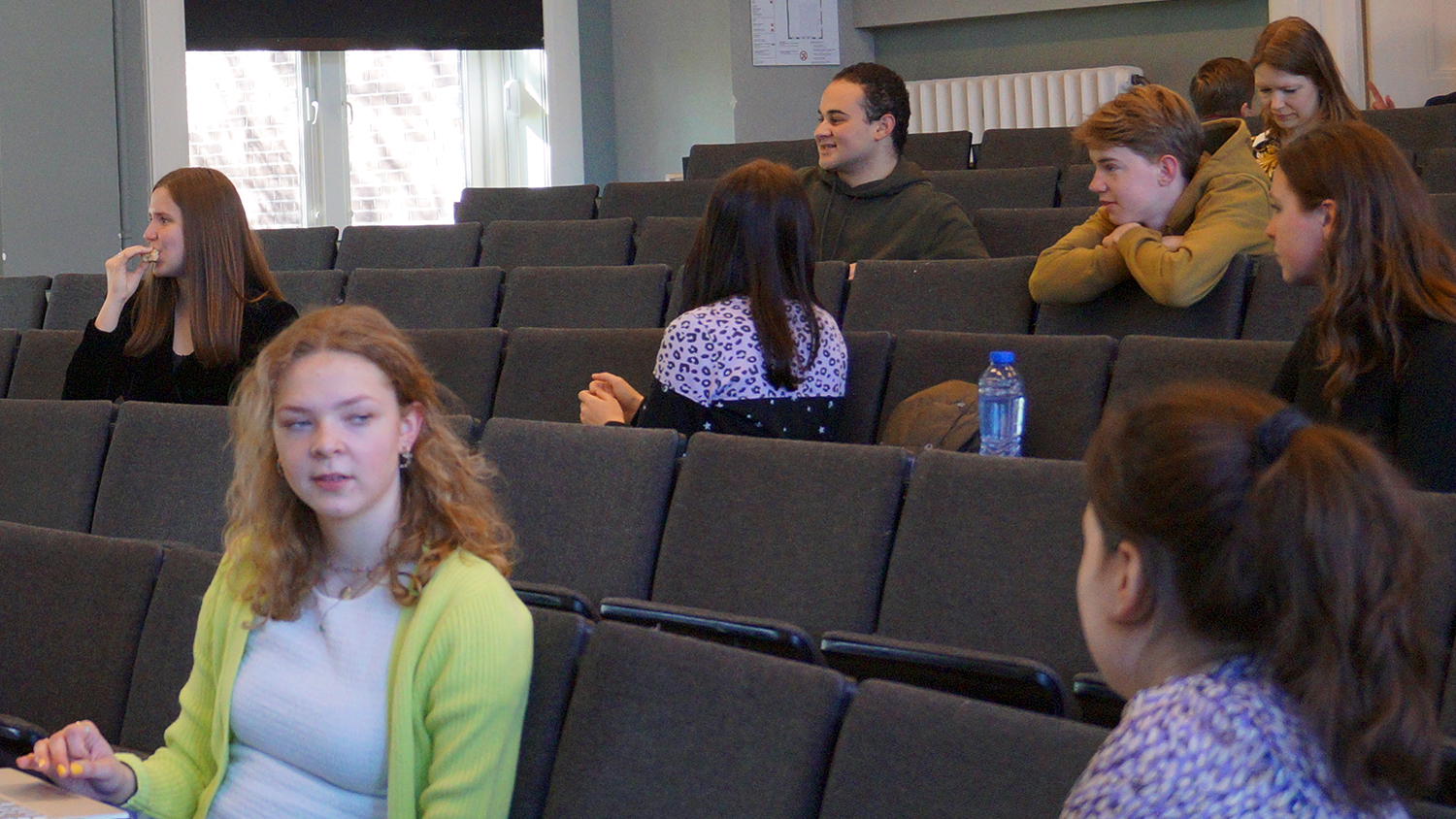 Mostly fun
According to social geographer Bouke van Gorp, teaching has not gone back to what she was used to, at least not for the time being. A hybrid lecture with 75 first-year students attending in person while a hundred other students watch from home is "quite different," she says. "Without one or more moderators you really get lost."
Van Gorp hesitates to say whether students who attend classes in person feel at ease again. "In the hall I see students sitting close together and studdents sitting further apart."
Since she still has to plan the rest of her lectures, and the halls at her disposal are cramped, Van Gorp is curious about what students will think of the lecture halls once they are overflowing again. She used Mentimeter to ask her freshmen a few questions about this dilemma.
Two work groups have answered already. Most students regard the full halls as fun. In fact, they consider them a prerequisite for actually experiencing university life. A minority of students said they felt uncomfortable or unsafe at the prospect of attending classes in person.
Most students also say they plan to go to the campus more often, but a considerable group would prefer to only travel to the university when that's convenient. Van Gorp: "Some are fine with the situation as it is (75 students in the hall, everyone else online) and a few are even happy to do everything from home."
Advertisement