Lustrum Quiz: how much do you know about UU? Win a framed pic of the city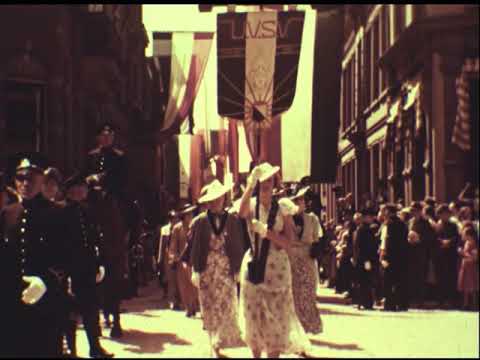 Lustrum Universiteit Utrecht door de jaren heen
Picture of the 1926 Lustrum, whose theme was Ichnaton. The exhibition held by the Utrecht Archives features a video with scenes from the masquerades. Source: Het Utrechts Archief
To mark the 385th anniversary of Utrecht University, DUB has prepared a quiz inspired by the exhibition Heel Utrecht Loopt Uit (All of Utrecht Blooms, ed), which can be seen as of today, June 17, at the Utrecht Archives, and the historical walking tour Utrecht Time Machine. The expo shows how UU has celebrated its lustrum throughout the years. The Utrecht Student Corps (USC) was in charge of organising the festivities until 1961. As for the walking tour, it launches June 18. It takes you to places in the city where the pavements have special tiles carrying QR codes with which you can learn more about the history of the square or building in front of you. A special app has been developed for the tour. 
How would you like to win a framed picture of Utrecht?
Three winners to be picked at random will receive the picture of their choice in a 23x32 cm frame. The winners get to choose their favourite photo of Utrecht from the collection of the Utrecht Archives. Interested? All you have to do is take the quiz until August 1, 2021. The winners will receive a message from us by mid-August.
You can visit the exhibition Heel Utrecht loopt uit at The Utrecht Archives from June 17, from Monday to Friday, 10:00 am to 5:00 pm. On weekends the archives are open from 12:30 pm to 5:00 pm.
More info about the walking tour available on the website of the Utrecht Time Machine.