A Master's and a PhD at Harvard: UU student Mira is going for it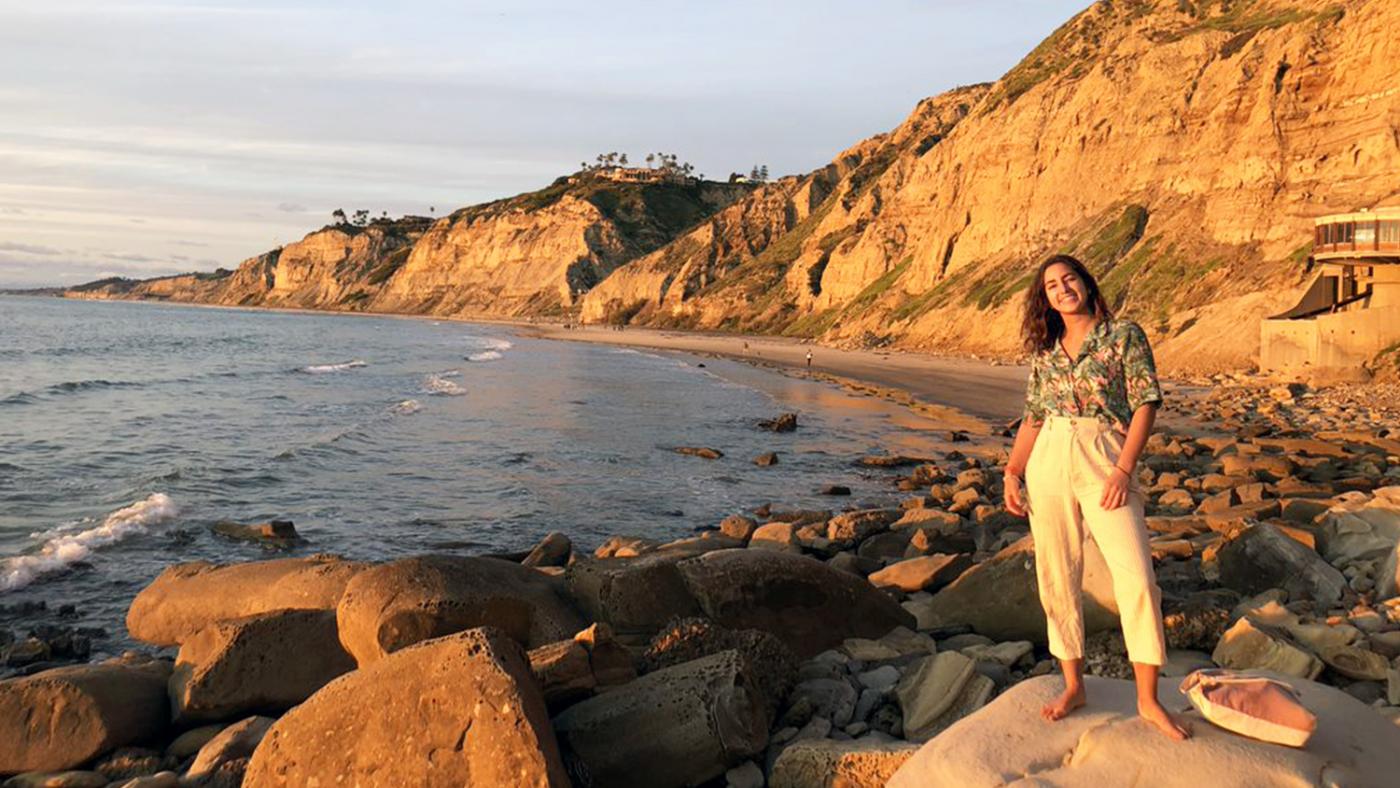 The first time Mira (22) considered the idea of pursuing a Master's degree in the United States, she was a third-year Bachelor's student on exchange in San Diego. That was in in July 2019. She took a course on Animal Cognition, which sparked an interest in evolutionary biology as an explanation for social behaviour in humans and animals. The professor teaching the course was equally enthusiastic about Mira's achievements in class, so he offered her an internship in his lab, which meant she could also write her Bachelor's thesis there. She ended up staying in the USA from July 2019 to March 2020. That same professor inspired Mira to apply for a combined Master's-PhD track.
Mira certainly doesn't lack ambition, so she applied to the prestigious Ivy League universities: Princeton, Harvard, and Yale, as well as UC Davis and UC San Diego. She ended up being accepted by three universities, including Harvard.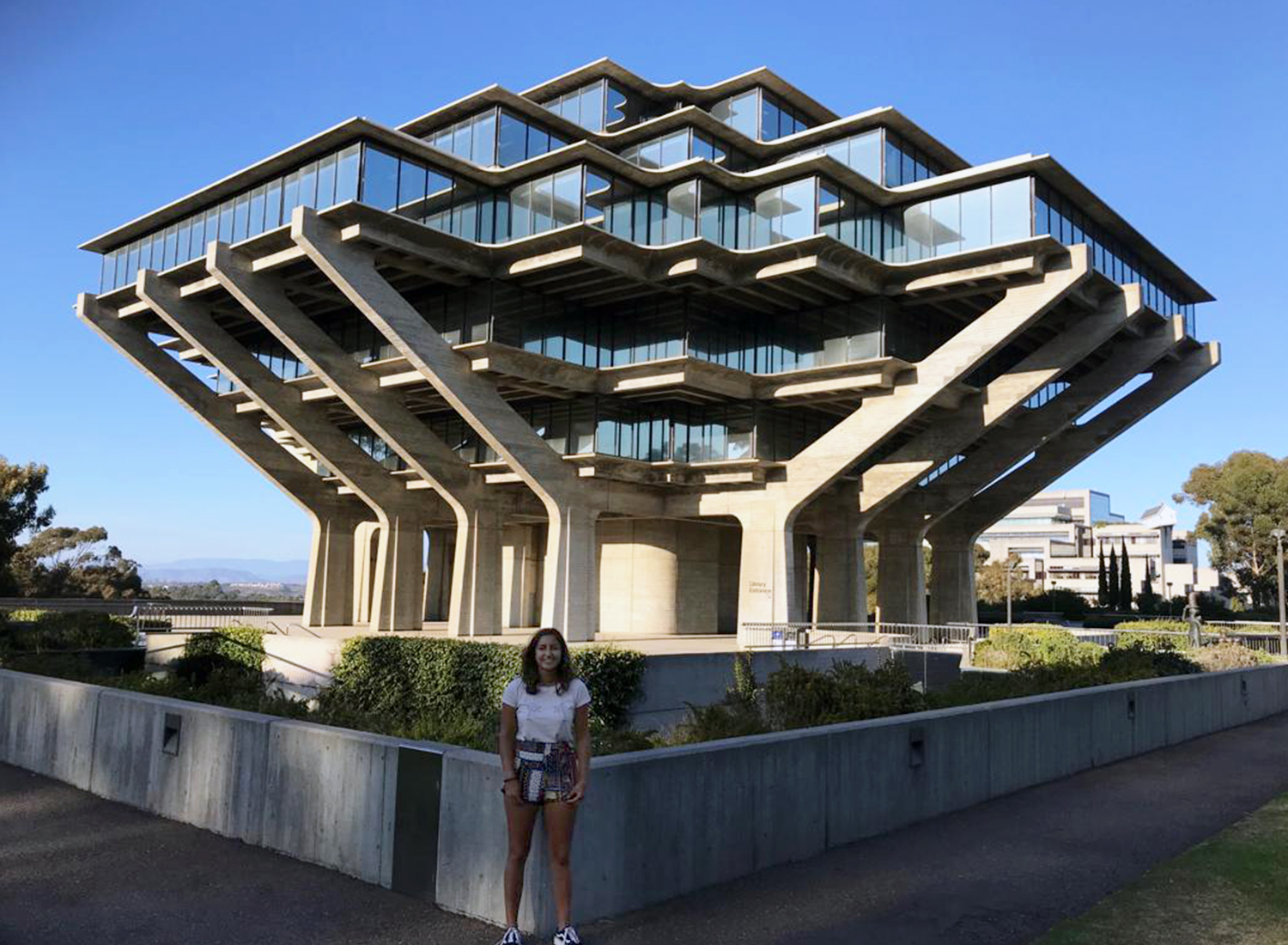 The application process
"The selection process for Harvard had three phases, starting with an online application for which the candidates submit a statement of purpose, a personal statement, and three letters of recommendation. In the statement of purpose, candidates are expected to write about their academic experiences and ambitions, whereas the personal statement is more about their personality, what they've contributed to their community, and why the study path they're applying for suits them", explains Mira.
For Mira's Master's at Harvard, there were around two hundred applications for just three spots. Only six candidates proceded to round two: an interview with four professors and an open day. "That was tough: they asked highly critical questions on purpose, to see how you deal with negative feedback. For instance, one of the professors told me he hated my research topic, just to test me." In the end, Mira turned out to be one of the three lucky ones.
At first, she didn't think she would manage to snag a spot at Harvard at all. But Dutch universities generally have a good reputation in the United States, thanks to the quality of their education, says Mira. The grading system also works to her advantage: an 8 in the Netherlands can be converted to an A in the US – the highest possible grade. But she emphasises her grades weren't all that important, really. She was accepted with a GPA of 7.8, so cum laude was not a requirement.
What made a difference, then? According to Mira, she stood out because of the activities she did next to her four years of studying, such as two Honours programmes – the interdisciplinary Science Honours Academy and the Biology Honours programme. For the latter, she wrote a chapter for a scientific journal called Natuurlijke Netwerken. After her first year, she did a summer internship at the College de France in Paris and, during her exchange in San Diego, she did an internship in the same direction as the PhD track she had her eyes on. Those experiences meant she could prove that a scientific career was the right fit for her, and that she would be a good match with the professor.
Not a lot of people know about the existence of these tracks combining a Master's and a PhD, and the advantages of pursuing them. Mira hopes that by sharing her story, more students will become inspired to follow their dreams and realise it's definitely possible to study at a prestigious university. "You have to be a bit ambitious, but if you want it, it's possible."
Mira's tips for students dreaming of studying at an Ivy League university:

1 - "Start on time. For most Master's programmes in the US, you have to apply by December to start in September."

2 - "When looking for programmes, don't restrict yourself to the information given by the study programme itself. Take a good look at who the professors are and what their expertise is: that way you can see whether they match your interests. For example, you can look at your own thesis, check which authors you've cited, and Google where they work."

3 – "You have to be well-prepared. Before you apply, it's useful to chat with the professor in question about your research plans. That way, you show your dedication, and they'll recognise your name when you apply."

4 - Last but definitely not least: costs. 'Regular' studying at Harvard costs an enormous amount of money, but there's a beneficial arrangement for Master's-PhD tracks like Mira's: during her five to six-year track, she'll receive a good salary, and the university will pay for her tuition and health care. "So it's not always the case that you need a lot of money to be able to study in the USA."