The first student assessor to the Executive Board says goodbye
Merel Dekker: 'I have an opinion on anything related to education'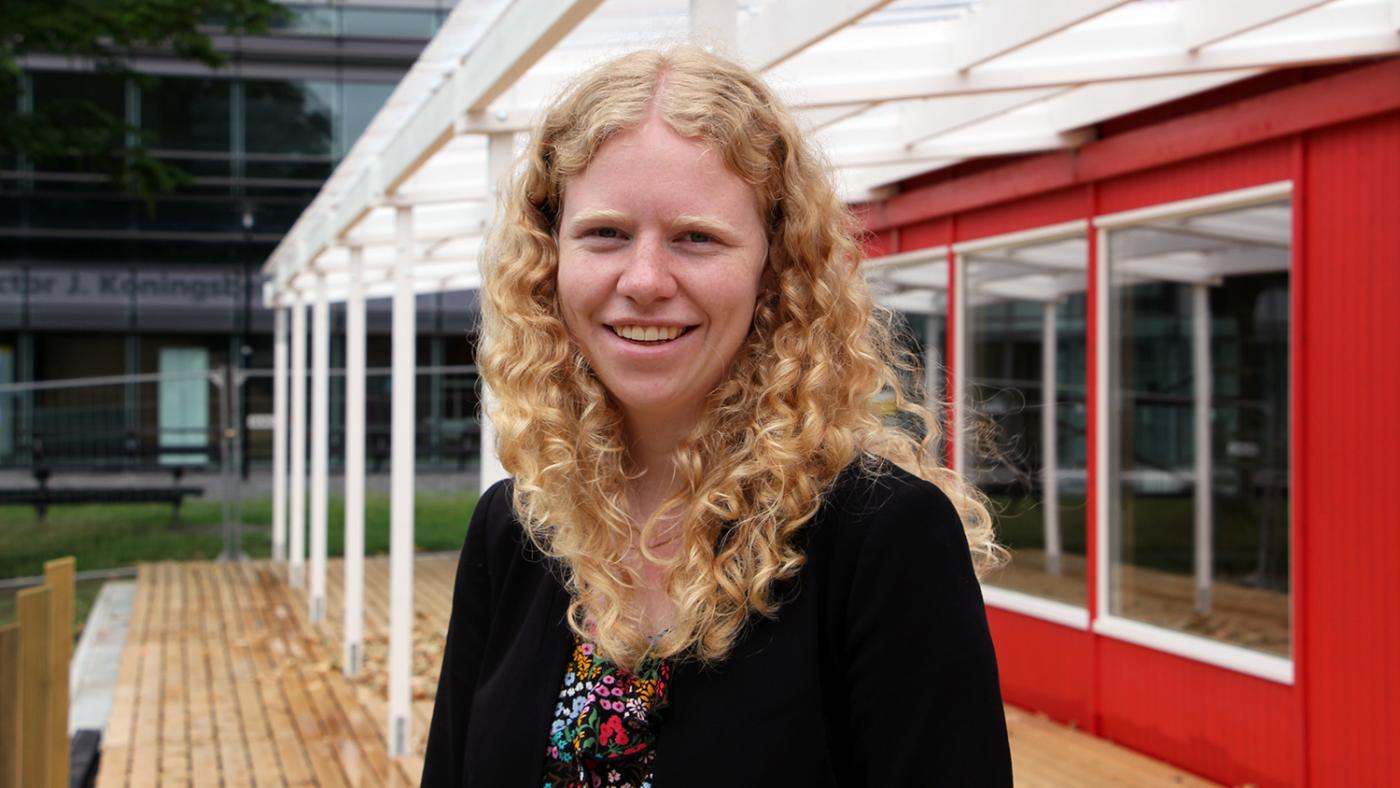 Merel Dekker at the new Vagant. Photo: DUB
It's a typical Monday for student assessor Merel Dekker, going from one meeting to another. DUB chats with her for an hour in between meetings, while she quickly eats her lunch. Her schedule turned out to be a bit tighter than initially expected, and she apologises. "That's how you end up running from one place to another."
Once a week, she meets with the three other members of the Executive Board: President Anton Pijpers, Vice-president Margot van der Starre, and Rector Henk Kummeling. "The topics we discuss vary greatly", explains Merel. "It can be housing, internationalisation, biodiversity... But we also discuss practical matters such as who is going to do the speech at the opening of the academic year or the honorary medals awarded when someone retires from the university."
With each one of these topics, Merel is charged with representing the more than 35,000 students pursuing a degree at UU. "I cannot do this alone, of course, but I do constantly ask myself: 'what is the general student perspective that I can bring to the table? And if that doesn't work, do more students need to have a say in this?"
As a student assessor, her most important job is to advise the other board members on old and new policies, bringing a student perspective. To do so, she joins meetings and talks to faculty assessors to find out what's going on in the faculties and study programmes. She also meets with the rector weekly. 
"It helps that I'm young and automatically think more from the student's point of view compared to the other members of the board, who are almost forty years older," says Merel, who is 24 years old. "When I am sitting at the table, the other board members are reminded to keep students in mind." She then jokes: "I don't even have to say anything."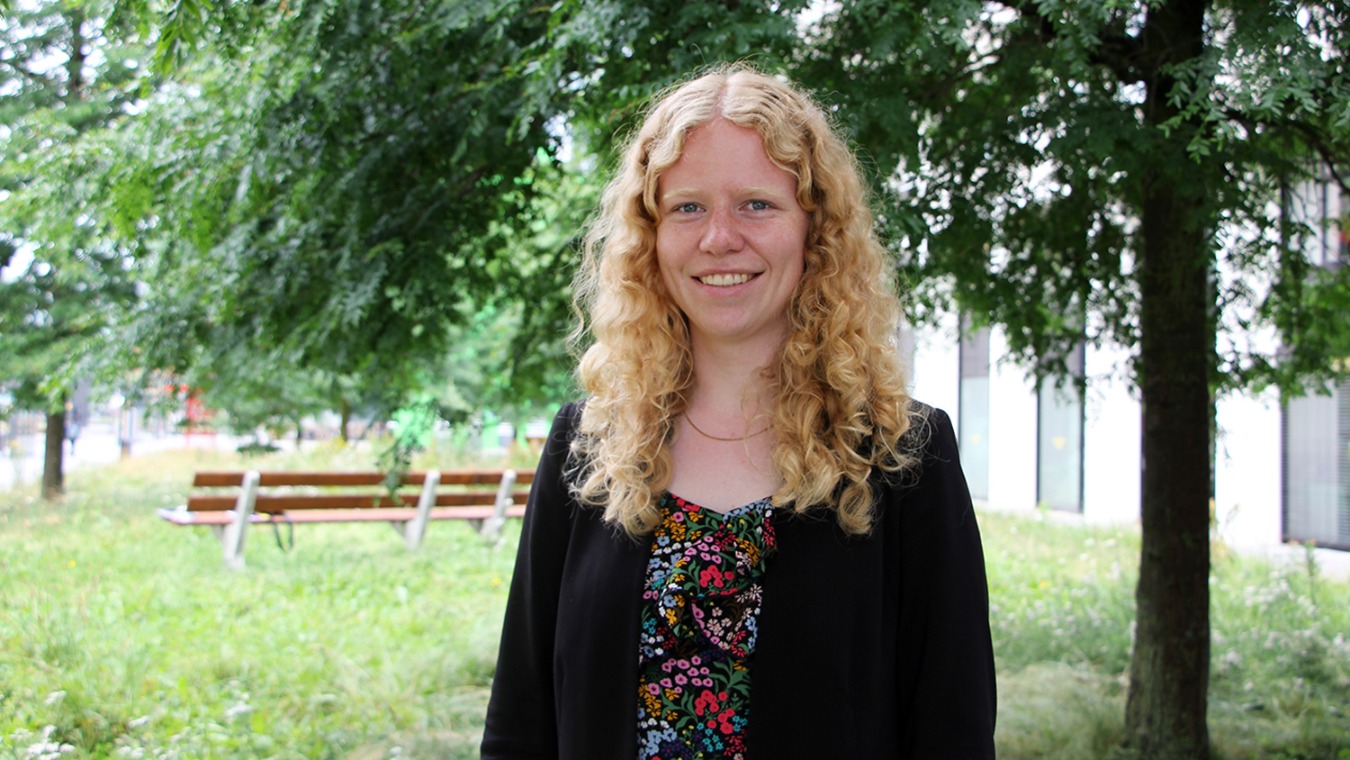 Getting involved beforehand
The medical student is the first assessor ever allowed to co-direct at a university level. The role of student assessor already existed at the faculty level. According to Merel, this is an important position because "so many decisions affect the students. Sometimes they do so directly and sometimes indirectly, but it always affects them in some way."
The difference between her role and that of the student members of the University Council is that Merel advises the Executive Board, while the student members are tasked with keeping an eye on the board's work. Student members offer advice and have a say in matters like the annual budget — but then "the policy has already been made", Merel explains. "I get involved beforehand, while the policy is being made. I try to make it serve the students' best interests."
Empty lecture halls
She tries to bring some more nuance to certain preconceptions about students, sometimes by speaking out against them. The discussion about empty lecture halls was one of these moments. "It is frustrating for the teachers to stand in front of a classroom with only thirty students. But people often say this is happening because students are 'lazy'"
"I try to make it clear to them that going returning to the campus takes some getting used to for the students, especially for those who barely had classes in person in the first place. Give students some time. You cannot expect them to be present in class from one day to another as they have organised their entire lives around online education: they're still living with their parents and have a side job in the town where they were born, for example. Not to mention all sorts of fun things are happening again, and they want to be part of that."
The only student
In the beginning, it was pretty intimidating to be the only student among the much older board members. "What do you have to offer as a student? I really had to overcome that at first, by just saying what I was thinking or by asking what perhaps would be a stupid question. After I started doing that, I noticed that it made the board members think. Certain things are completely normal to them, but once you start thinking about them, there are points that can be critiqued. That's why it's good that every year, a new student will take on the role of student accessor. Each year, someone new will come with fresh ideas, bringing new energy and questions. That's the strength of this position."
Construction work
The role of student assessor to the Executive Board encompasses several tasks. One day Merel is joining a meeting with the other three members, the next day she is meeting with a constructor to talk about a wall that needs to be moved or solar panels soon to be installed on a roof. The common room for students, also known as "the new Vagant", is one of the projects she's helped realise.
The "old'Vagant" was a temporary canteen demolished in 2018, to the regret of many. In the new Vagant, students will be able to relax, have a cup of coffee, or play board games. There's going to be a bookcase, a games cabinet, and a separate room for student associations to organise activities in. "I'm so proud that we've managed to do this in just one year."
The past few months have brought about many surprises for Merel. "I knew that all sorts of unexpected things were going to happen in a year like this, but even so I always think: 'Oh my, I guess this is part of the experience too."
For example, she met the Minister of Education, Robbert Dijkgraaf, when he visited Utrecht University. She also joined the professors while they paraded in gowns for the opening of the academic year and she gave a speech in the Dom church about what it's like to be a student assessor. "It's nerve-wracking, but fun. You have to practice such a speech in advance, but even if that goes well, you still have to nail it at the moment it counts."
Through the screen
Merel feels like she has settled in well. But, back in September 2021, when she got started, there was a lot to figure out. She took on the role during the pandemic, at a time when employees were being allowed back in the office after a year of working from home.
"Most people were still working from home," she states, "which made it extra difficult to get an idea of what was going on, what were the most useful connections to make, or just to stop by someone's office." In addition, since she was the very first student assessor at a central level, she needed to find out what the position actually entailed. "I didn't really know that myself, but neither did other people. Having a student assessor around took some getting used to for them as well."
She didn't start entirely from scratch, though. Merel had already served as a student assessor for the Faculty of Medicine. When she was a first-year student, she also took a seat in the annual representation, where she thought along with the course coordinators about how the courses could be improved. "I have an opinion about absolutely anything having to do with education," Merel boasts.
From very specific things she's experienced in class herself (such as the sequence in which study materials are offered, the teaching method, or the interaction with the teacher) to matters that involve the entire university, like the communication towards students, which according to Merel, needs some improvement. "If I have an opinion about it, I should also do something about it, instead of just telling fellow students in the hallways that I don't agree with something."
Super powerful
In Merel's view, other students should speak up more often as well. "It can be hard to find students willing to think along about certain topics. I understand that many students wonder what is the use of saying something. I had the same thing, but we students can really exert influence."
"The Executive Board is willing to work on things. All letters that are sent in are discussed at the meeting table and they really try to do something about them. If the assessors, the interest groups and the University Council would unite more often and pursue common goals, we could actually be super powerful."
So, what's next? In September, Merel is starting a Master's in Medicine. Her successor has already been announced: her name is Anneloes Krul. Asked whether she has any message for her, Merel says: "That she should put her own spin on things. The position is so closely connected to the person. That's why it's so important that there's a new assessor every year. I've done it the way I think it should be done. So should Anneloes."
The new student assessor to the Executive Board
From September 1, Anneloes Krul will be the new student assessor to the Executive Board. She studies Sociology and served as a student assessor at the Faculty of Social Sciences this year. In addition, she's been a chair and secretary at the Vereniging Utrechtse Universitaire Bladen (Utrecht University Magazine Association). Topics she wants to address include the Utrecht Educational Model and how it's functioning in practice. "In addition, as a UU student and member of the LHBTIQ+-community, I want to aim at the inclusion of all students", adds Anneloes. The Executive Board is happy with her arrival. "It's great that Anneloes is going to take over the baton," chairman Anton Pijpers says.