New fund designed to help first-generation students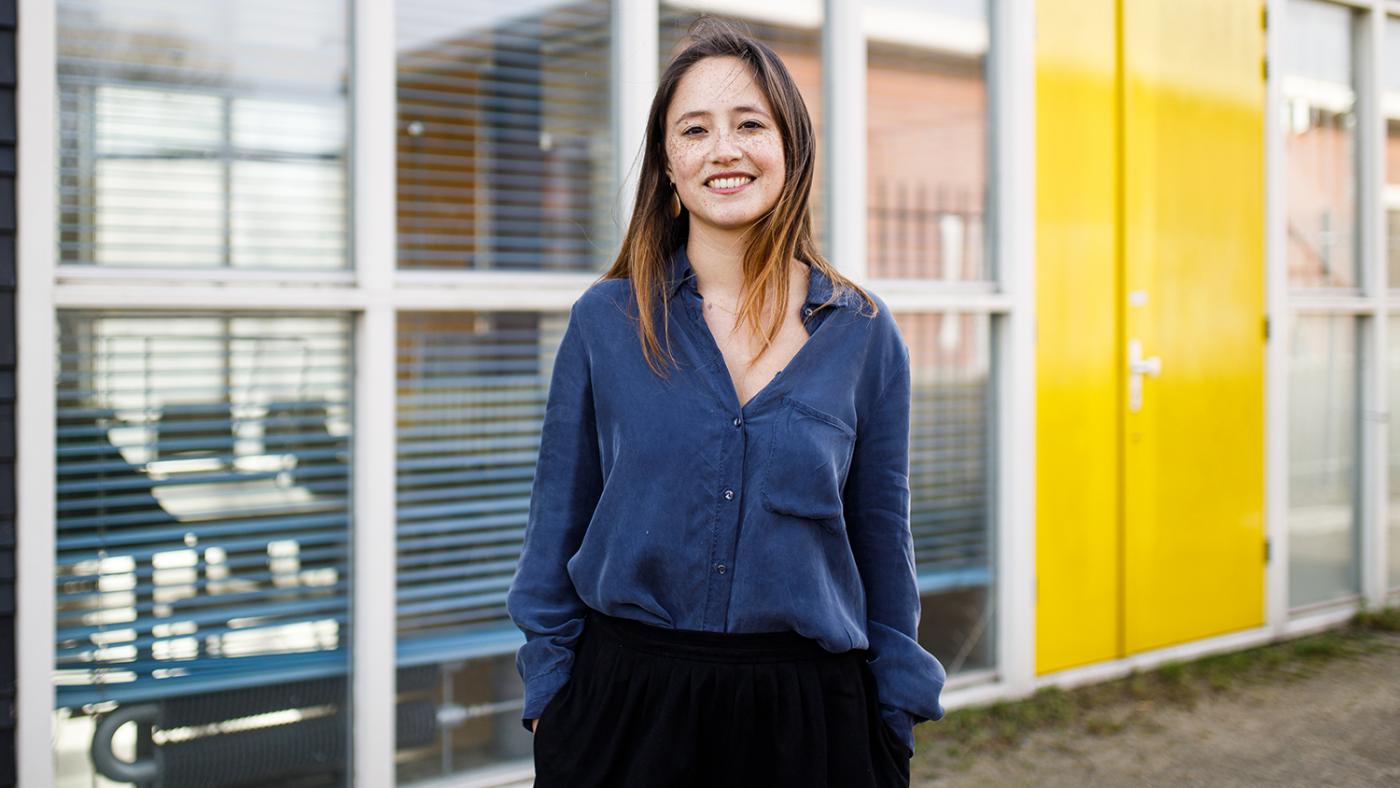 Charisma Hehakaya found a way to support first-generation students. Photo: David Meulenbeld
"Working as hospital cleaner aged just 13, I could never have dreamt I'd secure a role as a PhD candidate in the Imaging and Oncology division at University Medical Center Utrecht", Charisma Hehakaya writes in an article promoting the new fund on UU's website.
"I came from an unstable low-income family in the Netherlands and cared for other family members. After failing my exams, I had to retake secondary school in another town, living on my own and working to pay my bills."
Stranger at the university
For Hehakaya, life at the university took a lot of getting used to, socially as well as financially.
"I felt like a stranger at the university, because some things were new and not clear-cut to me.  I found it difficult to understand how things were done and what the 'unwritten rules' were, like how to participate in lectures, how to speak or ask questions. It's more a matter of 'know-how' than 'know-what'."
Aside from that, Hehakaya had trouble explaining what things were like at university, and how stressful studying can be, at home. "Other families might ask: 'what are you studying?', but I had to constantly deal with questions like: 'why are you studying?'"
Financial pressure and prioritising
Hehakaya thinks other first-generation students have the same questions and financial difficulties. She had to work next to her studies to afford her tuition, and was not aware that study books and a laptop were not included. The basic student grant, still around when Hehakaya was studying, was not enough to cover these costs. Nowadays, students are quickly saddled with significant debts. "Because of my circumstances, I had to learn to prioritize and create financial security in my first three years at university. That put me under a lot of pressure and left little time for me to focus and concentrate on my studies. Pity there's no graduating with distinction for the most passed resits – I would have gotten that in the first year of my Bachelor's."
Hehakaya believes it is important that first-generation students take charge and invest in themselves. For instance, they're usually less used to speaking English, or have difficulties with the Dutch language when that's not the language they speak at home. In that case, language courses can be of great help. A course in academic reading would also not be an unnecessary luxury for many first-generation students, in Hehakaya's view.
The problem is such a course will also cost them money, and they cannot afford such expenses. Hehakaya thinks it's a waste that these students to have to pass on activities such as excursions for financial reasons.
Pitch for a new fund
Inspired by her own experiences, Hehakaya found a way to support first-generation students after she finished her third Master's degree in Clinical Epidemiology last summer. She came up with the idea to start a fund for these students, which led her to the Utrecht University Fund. They responded enthusiastically, mostly due to Hehakaya's eagerness and motivation.
Launched recently, the First-Generation Fund is striving to collect 100,000 euros in the next two years. First-generation students can appeal to the fund for material goods, such as buying a laptop, or support for a course, an excursion, or studying abroad.
What's more, Hehakaya would like to use the fund to set up a mentoring program in collaboration with the university. This would allow alumni, current students and university employees to share their experiences with first-generation students, inspiring and counseling them. On UU's website, Hehakaya recently wrote an op-ed about what the university can do to encourage and support first-generation students.
Cooperating with existing initiatives
This isn't the first initiative aimed at helping first-year students. Last year, DUB joined forces with Studium Generale to publish an article about first-generation students, in which we listed some of the existing initiatives, like UU's programme UTalent, which lowers the barrier to entry by introducing the university to high school students who aspire to be first-generation university students. There is also a buddy programme for primary education, set up by UU's former president Annetje Ottow. 
Furthermore, there is a coaching programme called Opmaat ("Prelude" in Dutch, Ed.) in which older first-generation students support the newcomers. Last but not least, earlier this year the Faculty of Medicine launched the summer programme K.I.C.K Start, aimed at all students in need of help getting acquainted with the university. The faculty has recently published a video about the programme's first edition.
Less fragmentation
Asked whether the new fund has added value in light of all the existing initiatives, Hehakaya is quick to say yes. "On the one hand, I would like to use the fund to support these students financially. That form of support doesn't exist at the moment. On the other hand, the mentoring program we're looking to set up would collaborate with existing initiatives. We don't need to reinvent the wheel. I've noticed that the initiatives by UU and UMC Utrecht are quite fragmented, so I want to work together with the existing clubs to make sure they become broader and more transparent for all first-generation students. We're still brainstorming and deliberating with the university about how we are going to do it. By the way, we do not mean for donation money to be spent on the mentoring program, but rather on providing students with support for material goods."
More information on the First-Generation Fund can be found here. Donations can be made on the same page.
Advertisement