Open Science Community wants to make painful changes as easy as possible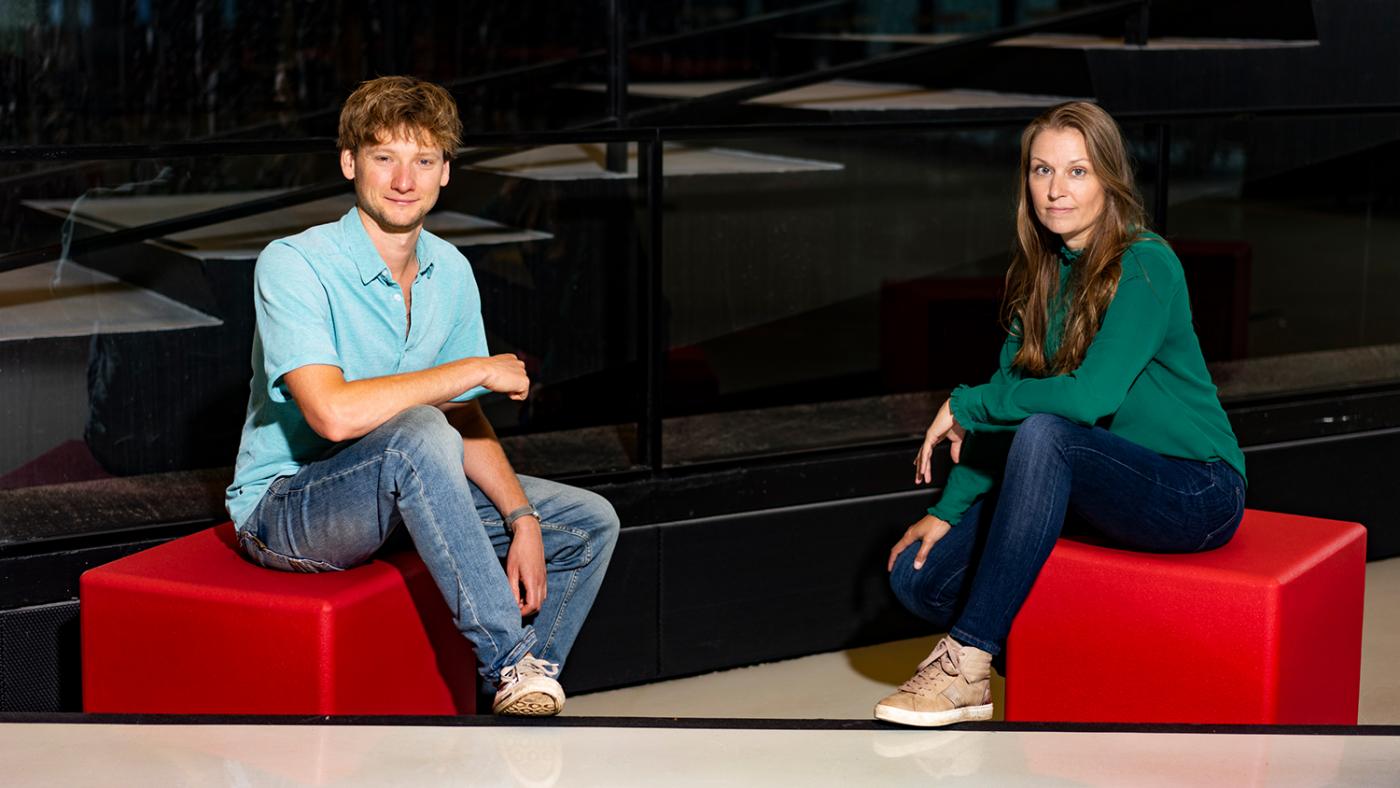 Loek Brinkman and Anita Eerland. Photo's: Ivar Pel
Love for science. That was the motivation for UU teachers Anita Eerland (Humanities) and Loek Brinkman (Medicine) when they founded the Open Science Community Utrecht in 2017.
The two are calling for a culture change in science. With their community they want to contribute to the transition to a different – and in their eyes, better – way of doing research. Both within Utrecht University and outside.
Because although Eerland and Brinkman can't imagine a more beautiful profession than scientist, they also see the darker sides of the hyper-competitive science system and the perverse incentives that go along with that for researchers.
The two – as well as many other academics - see 'open science' as the medication that can end 'systemic faults' like the large-scale replication crisis. "And while we're at it, let's work on the pressure to publish and apply for grants," Brinkman adds.
Why Open Science?
The open science concept consists of a colourful variety of ingredients. It's about collaborations with social partners, for instance, and about the openness of science for the public. But the discussions mainly focus on making articles publicly accessible (open access), and about sharing research data and codes. If researchers were to make data and codes available to other scientists, those colleagues wouldn't have to gather new data for themselves. Data could be analysed by multiple researchers, and it would improve the possibilities of comparing studies. That would prevent mistakes and fraud.
Brinkman: "This way, research can become more efficient and reliable: you just get more for your money. That's better for society, for the university, and in the end, it's better for the individual researcher as well."
The value of the proposed changes can count on an increasing amount of support from more and more places. The principles of open science have to be included in the assessments of research groups now for example, as was decided recently by the association of universities VSNU, research financer NWO, and representative of scientists KNAW.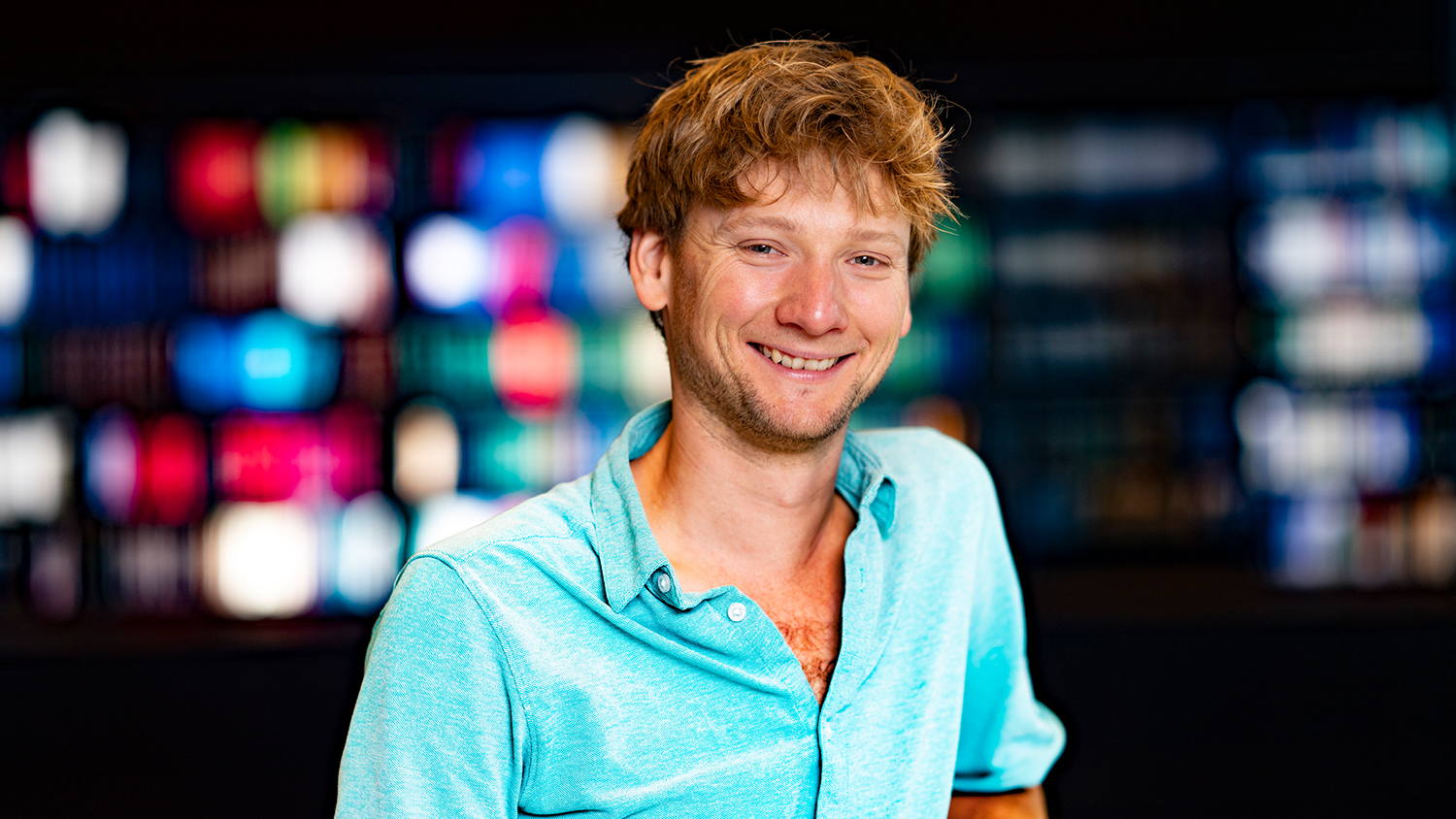 Loek Brinkman is assistant professor for UMC Utrecht. There, he studies and teaches open science. He's also a member of the 'Accelerate Open Science Team' of the National Platform Open Science. He obtained his PhD in neurosciences at the Radboud University in Nijmegen, and then spent four years working at the UU Faculty of Social Sciences.
Why an Open Science Community?
For Eerland and Brinkman, things aren't going fast enough yet. The two have been interested in ways to renovate academia for years now. Brinkman now teaches classes about the theme at the faculty of Medicine. Language psychologist Eerland shows her involvement, among other things, in an experience with her own Veni research.
In her research, Eerland encountered problems when she started doubting a renowned scientific publication that formed the foundation of her NWO application. She changed course, and with the cooperation of the original authors, started a large-scale replication study.
In the end, Eerland had no choice but to conclude that science hadn't worked the way it's supposed to. Possibly fuelled by hurry and wanting to score, not enough time had been taken to critically review the publication – on which many other experiments in her discipline had been based. "In the end, we were unable to replicate the original results."
For real change, you need widespread support
The idea to form a 'community' came when both noticed that they constantly ran into the same people in discussions about open science. Moreover, that group of people wasn't growing. Eerland: "There was an increase in the number of talks about open science, but not in the number of people talking about it – despite how increasingly important it's becoming for everyone."
The two started to wonder how they could facilitate the transition for as many scientists as possible. Eerland: "For true change, widespread support is the first condition."
Around the same time, Utrecht University started to present itself as one of the pioneers in the change process, with – among other things – the Open Science Programme, led by former dean of Medicine, Frank Miedema. With the programme, the UU board wanted to encourage the use of open science within the institution. Brinkman: "We were very happy with that of course, but we thought it was equally important that scientists work on it themselves, and with each other."
What does the community do?
In the end, a website was launched, and a call to join the Open Science Community Utrecht. The community now has around 280 members: not just scientists, but also students, policy makers, and other interested parties. When you sign up, you can indicate what expertise you already have and are willing to share, or what specific expertise you feel is needed.
Seminars, podcasts, and discussion groups followed, and members also took the initiative to put subjects on the agenda. A newsletter was launched as well, which is opened by its recipients remarkably often, and has turned out to be extraordinarily effective. Brinkman: "The idea is to constantly show in which ways colleagues could put open science into practice, so we can learn from each other, and inspire each other."
A series of faculty meetings – the first two of which, at Sciences and Geosciences, had been very popular – was sadly cut short by the corona crisis. But online, a number of workshops (about preregistering articles, and about sharing codes through the online platform Github, among other things) still took place. There was also still a weekly online coffee chat, OSCoffee.
What are they doing in Utrecht? we heard a lot
Loek Brinkman admits that it's hard to measure to what extent the community contributes to behavioural change among researchers. "But our events draw a good crowd, and I'm seeing new connections being formed there a lot. Visitors often stay behind after a workshop to ask specific questions, and that often results in very interesting conversations."
The initiative quickly piqued the curiosity of researchers at other universities. By now, most other Dutch universities and two foreign universities have established similar communities. The Utrecht website presents a step-by-step guide that explains how to start a community of your own. Brinkman: "We often heard people ask: what are they doing in Utrecht, and why don't we have that?"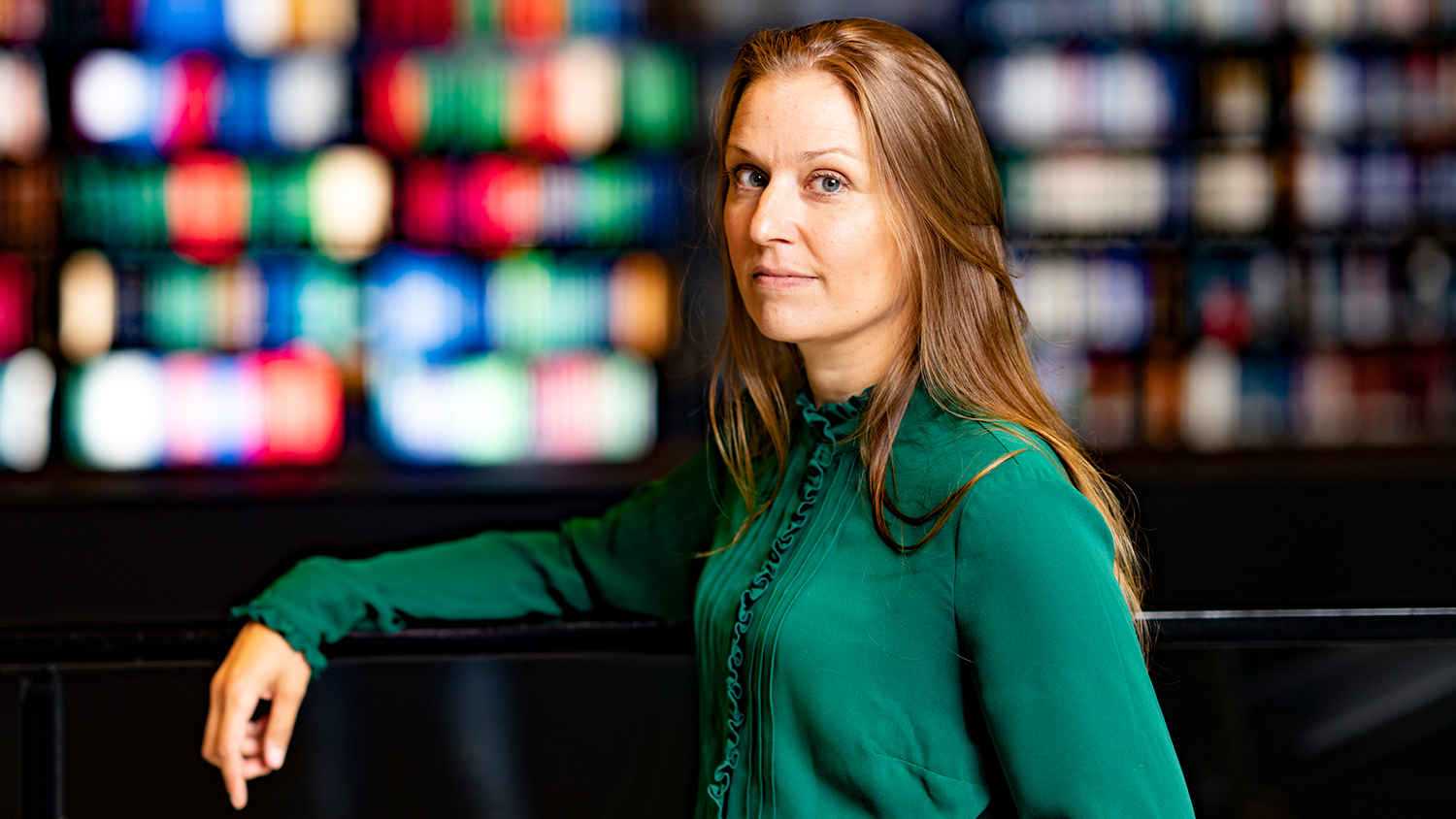 Anita Eerland
is assistant professor at the department of Language, Culture, and Communication at the faculty of Humanities. In 2019, Anita was vice-president of the Society for the Improvement of Psychological Science. In 2014, she received a Veni grant from the NWO for research on the question to what extent language influences judges' verdicts. She also
won
an Ig-Nobel award (the well-known science award for 'funny' research) in 2012, for an experiment that proved that people who lean to the left estimate the Eiffel Tower to be shorter.
What is the influence the community has?
The UU has since acknowledged the potential of the community, and gave the two a part-time position as 'community coordinators' to enable them to continue their work. Recently, the Open Science Community was also allowed to hire seven faculty ambassadors, who are paid for half a day a week. They try to draw attention to the open science mindset and the activities organised by the community within their own faculties. They also keep an eye out for news and developments in open science among researchers at their own faculties.
The university doesn't just see the value of the community as a means to provide and exchange information, Brinkman thinks. The function of a sounding board for the university board and for the Open Science Programme is also appreciated. By sharing experience and concerns of individual researchers with the administrators and policy makers, Eerland and Brinkman hope the transition to open science will be shaped in such a way that everybody will be able to work with it.
Sharing data takes time and effort, and it can cause a lot of stress
"Now, with open science, we've entered the phase where it becomes uncomfortable," Brinkman says. "Until recently, we mostly rejoiced in the fact that we were going to improve science. Now, actual, concrete decisions have to be made, and it'll be less fun at times."
The two say that within the community, they're finding the practical bottlenecks now. Brinkman: "People may be willing to share their data, but they're seeing that it takes time and effort. And they have to be vulnerable. Others will be able to sift through your data, and then tweet about everything you didn't do right. That can cause stress."
"But there are also some fundamental objections. The question now, for instance, is also how far you want to take open science. And suddenly you find out that there are many different ways to think about the extent to which scientific data should be available for non-researchers, especially to commercial parties. How do you deal with that? Moreover, open science is completely different for humanities researchers than it is for the exact scientists; it matters whether you're writing a book or an article.
"By telling all these stories, we can make clear what researchers do and do not like and under which conditions. If you want open science to be an enrichment for scientists – and not an additional box to check on the list of tasks they already struggle to complete – you'll need to help them, and offer custom solutions where necessary."
The most important condition
One aspect of open science that hasn't been mentioned ye, is what is now called a different way of 'recognising and assessing'. If scientists have to change the way they work, no longer following the known route to success, they'll have to be valued differently for that as well.
Eerland thinks adjustments to the criteria on which scientists are assessed are fundamentally important in actually getting open science going. Now, it's mainly the regularly-publishing, grant-sweeping scientists who have the greatest careers; that'll have to change. Last year, the VSNU started with a discussion about more diversity in career options. Within the UU, there's a work group led by professor Paul Boselie that experiments with the same.
Eerland: "Because that's the most crucial link. People can want to start doing things based on their ideals, but they won't be able to keep that up if that isn't what they're rewarded for. The tricky thing, of course, is that we're not on an isolated island here. What if you need those prominent publications for an international career?"
If people aren't rewarded, that's where it ends
Brinkman sees that scientists, publishers, and universities still keep each other stuck in a cycle. He talks about a recent meeting, in which one of the people present proudly remarked he was going to publish an article in an important journal that had a high impact factor. He was then told that was great, but the UU had just signed the Dora declaration, with which institutions promise to spend less attention on publishing in prestigious journals.
"Then what should you do to be successful? That's shifting now. The system is changing. We're going back to the question of: 'What is the role of the university in society, and how can we fulfil that role as successfully as possible?' Open science offers changes to shape that answer."