Photo diary: a day in the life of a UU professor during a pandemic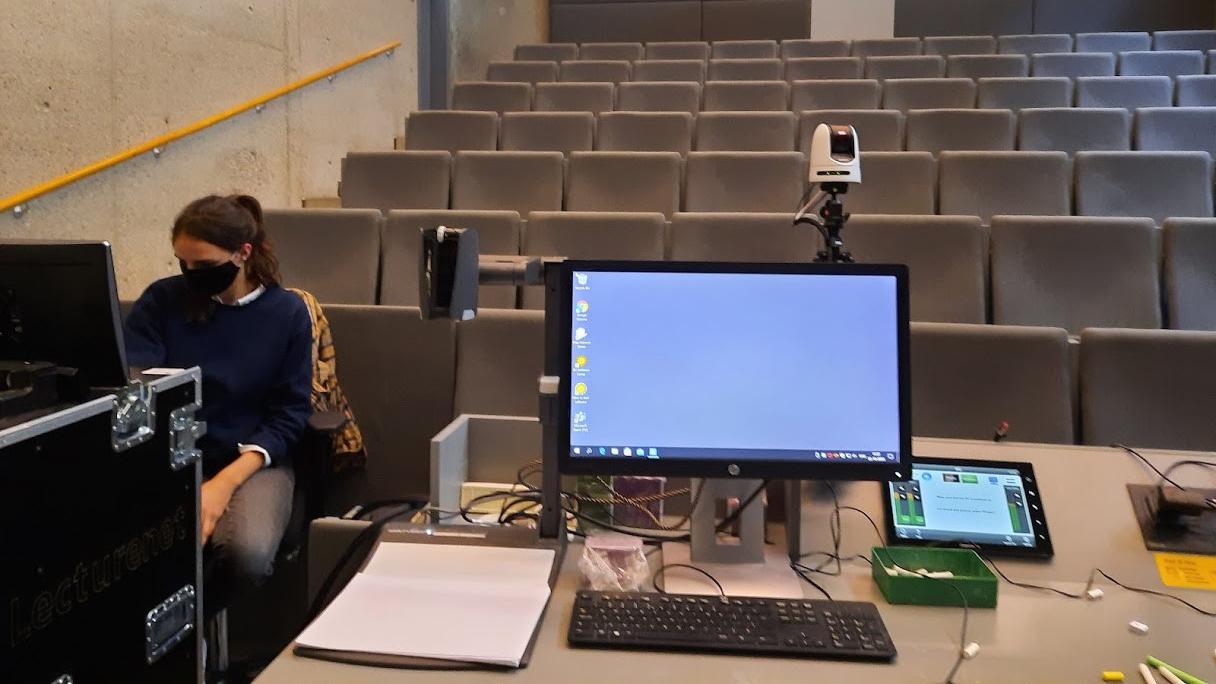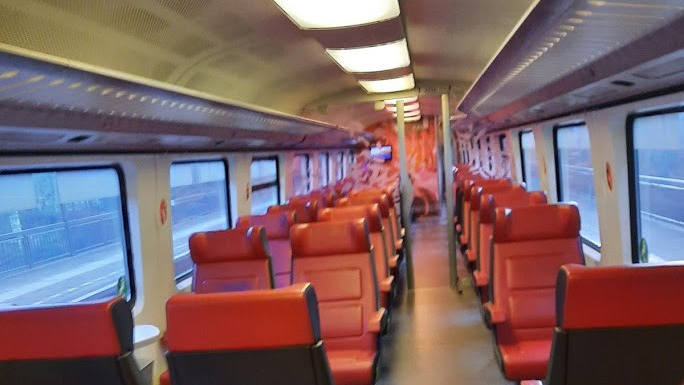 "Usually, the trains going from Rotterdam Alexander to Utrecht Central Station are extremely crowded during rush hour. But now I can pick and choose my seat."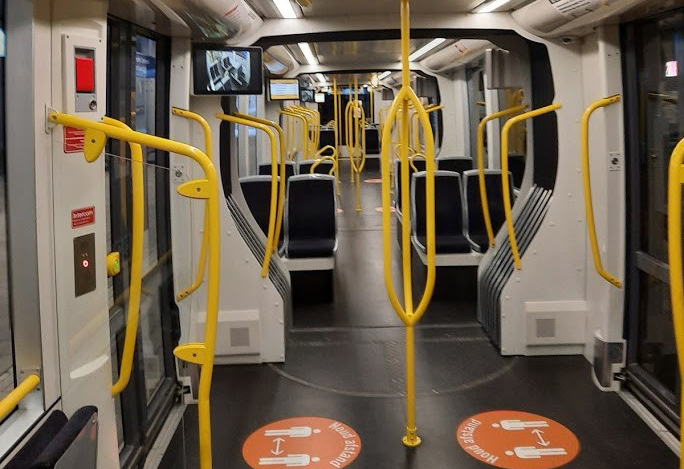 "My commute continues on tram 22, the new line to Utrecht Science Park. In the picture, it looks like it's dark outside, but I'm actually traveling in broad daylight!"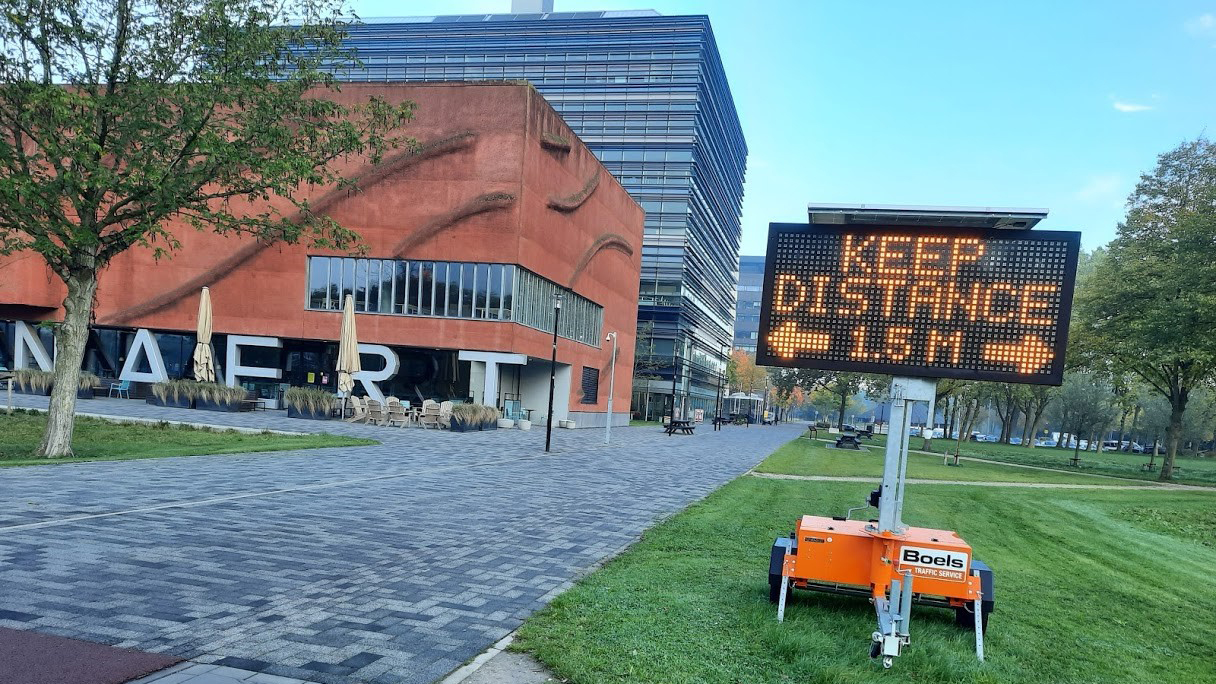 "Then I walk from tram stop Padualaan toward the Minnaertgebouw. I try to keep 1.5 meters of distance from other people, but there's no one in sight. 500 meters I can do, but 1.5? That's tough."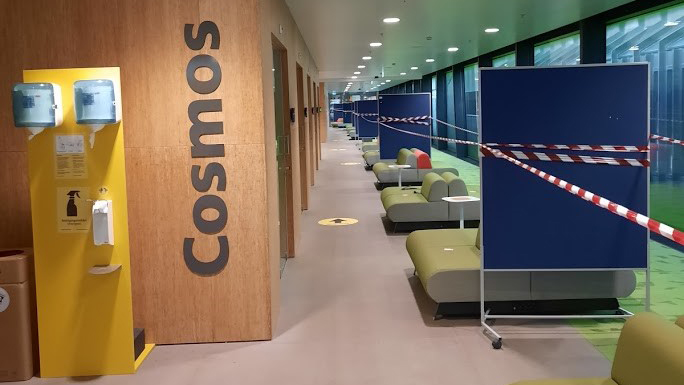 "Through the Minnaert I walk towards the Koningsbergergebouw, where I will give my lecture in Mathematics in the Atlas hall. Now I get why students aren't working here."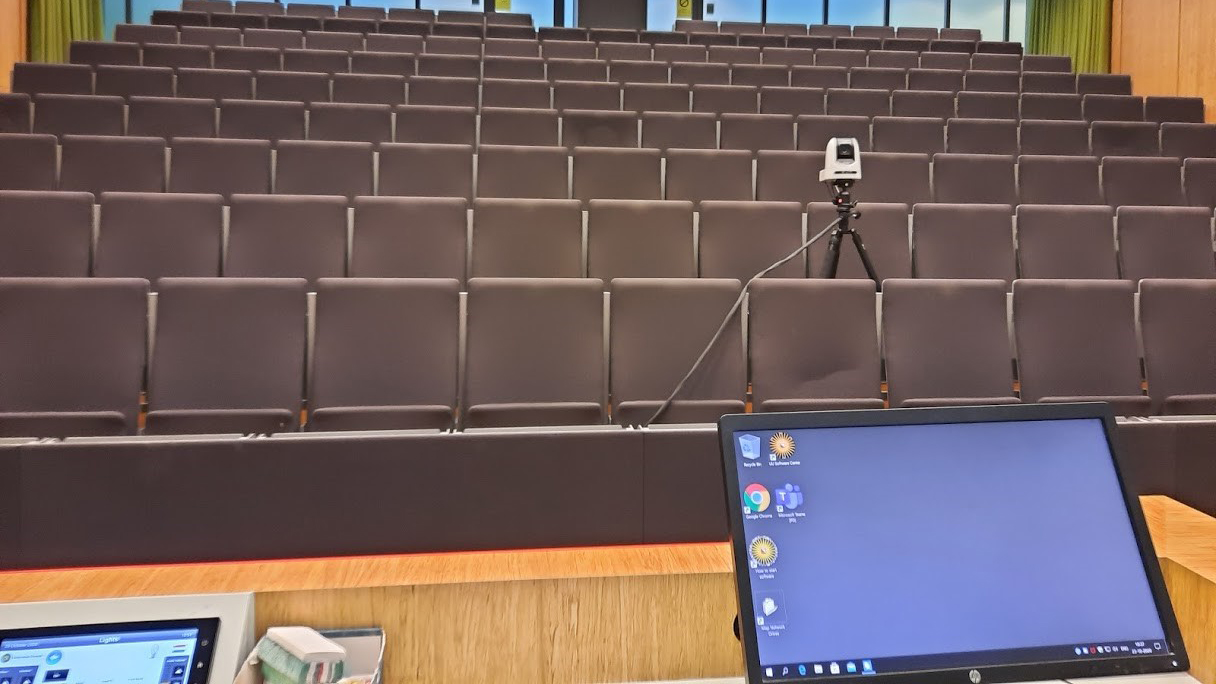 "So, this is the Atlas hall. I'm supposed to have 160 first-year students, but I haven't yet seen them at all..."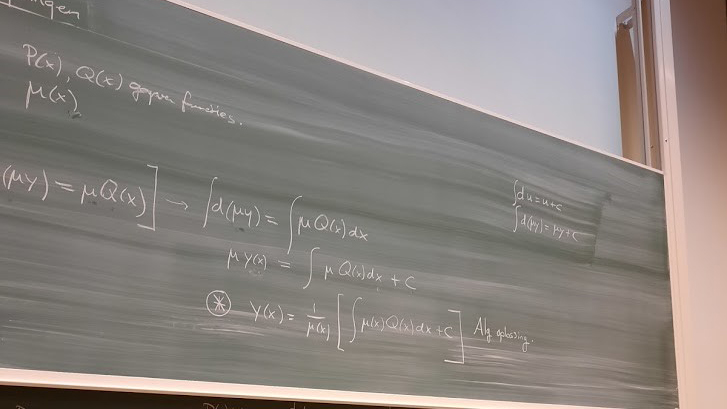 "The class was about the integrating factor (for the nerds among us)."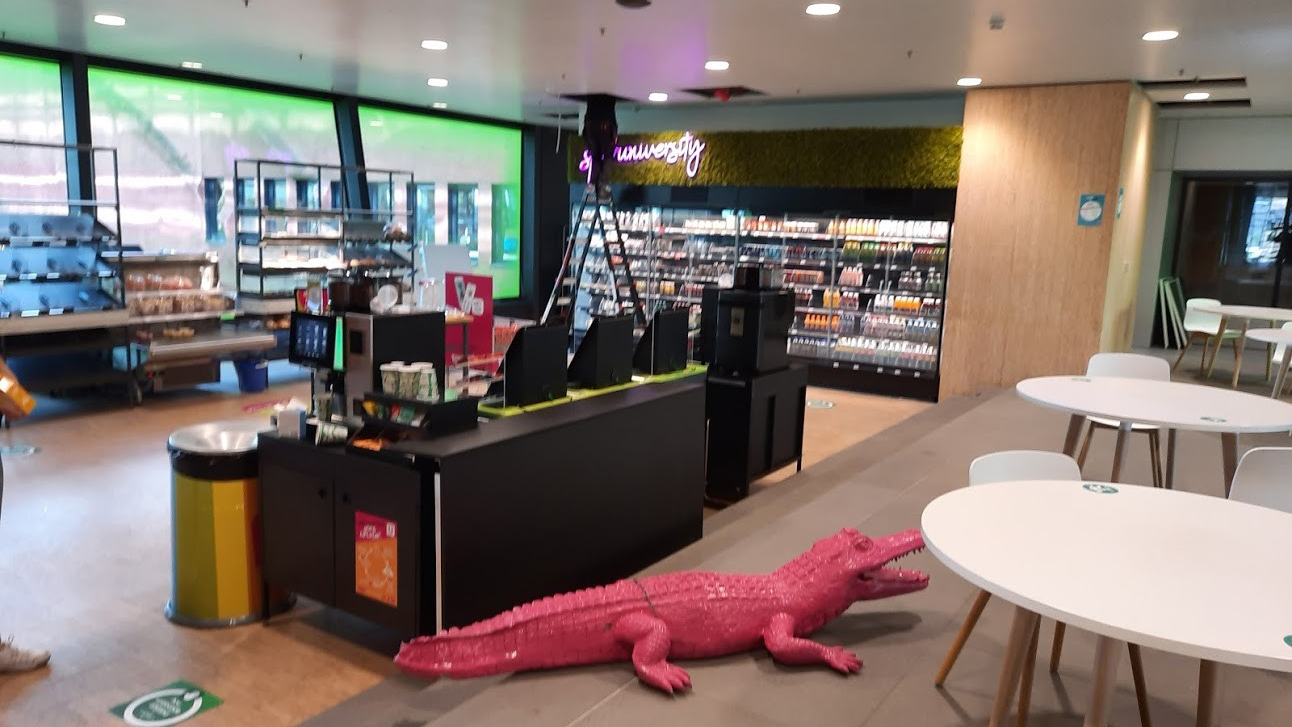 "Now it's time for lunch. This used to be the Sodexo kiosk, where two or sometimes even three ladies worked, some of whom had been working at the UU for almost 40 years. I used to really enjoy buying a coffee and a snack after a long class, and having a chat with these ladies. They always had a sense of humour and knew most of the staff very well. But now it looks like they were fired and we have to make do with Spar's pink crocodile and three self-service checkout stations. For me, they symbolise the dehumanisation of our UU working environment."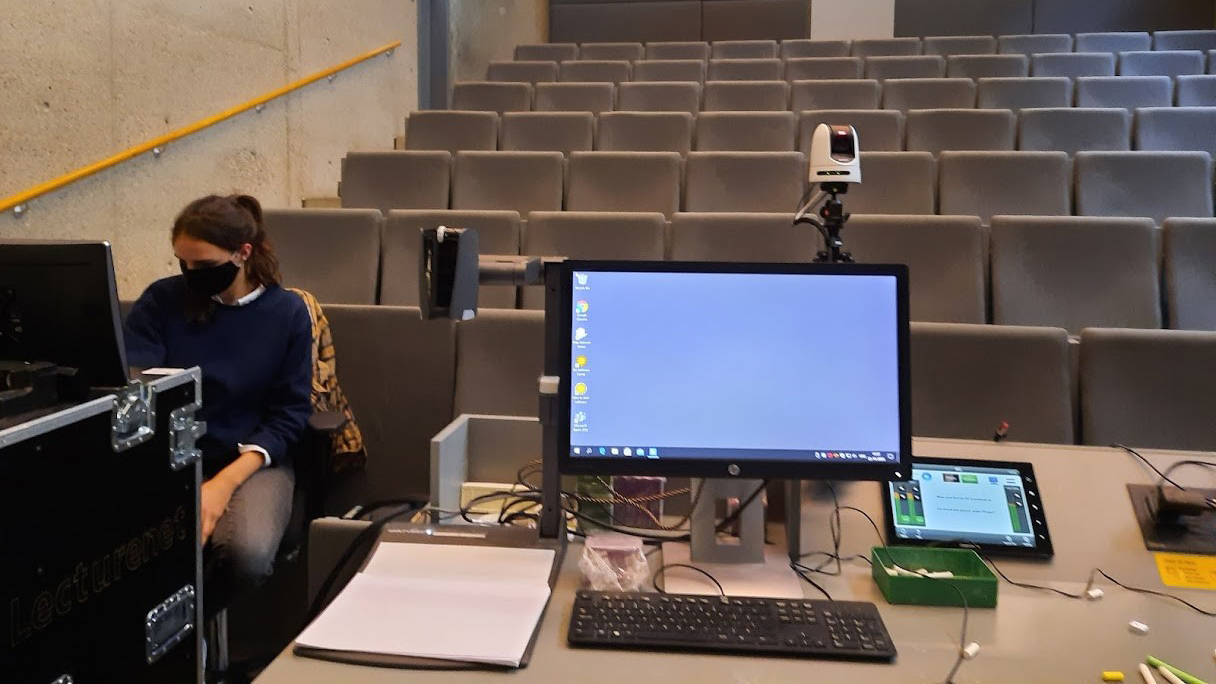 "Then it's time for my afternoon Master's class: Principles of Groundwater Flow, at Minnaert 2.02. That white thing between the seats is not R2D2 from Starwars, but rather an advanced camera following me. The lady you see on the left is from LectureNet, she assists me with the camera. She is the only person I talked to on the campus that day (apart from the gentleman from UU Spar when the self-service checkout desk couldn't scan my lunch)"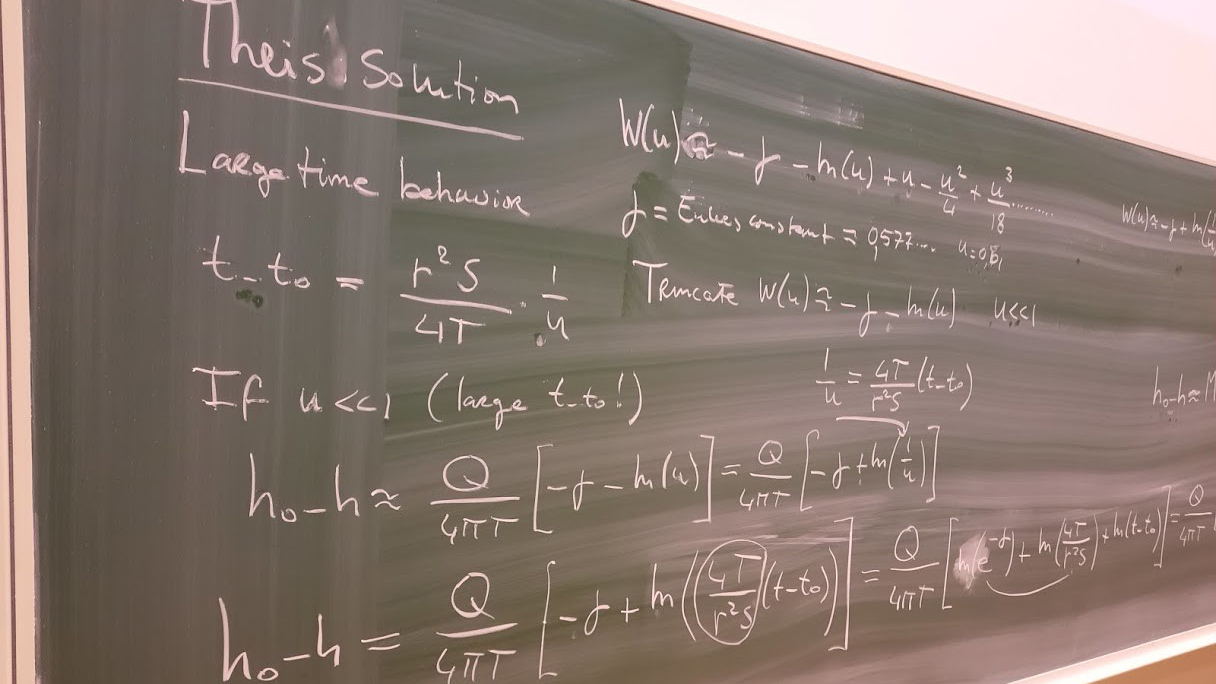 "I use the blackboard a lot during my lectures to show the formulas. What you see here are groundwater formulas (indeed: rather dry matter)."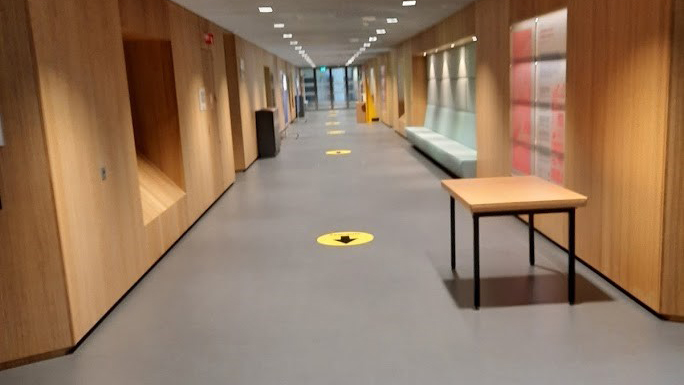 "It's 15:45 and the class is over. Time to go home. Something tells me that I should make a U-turn…"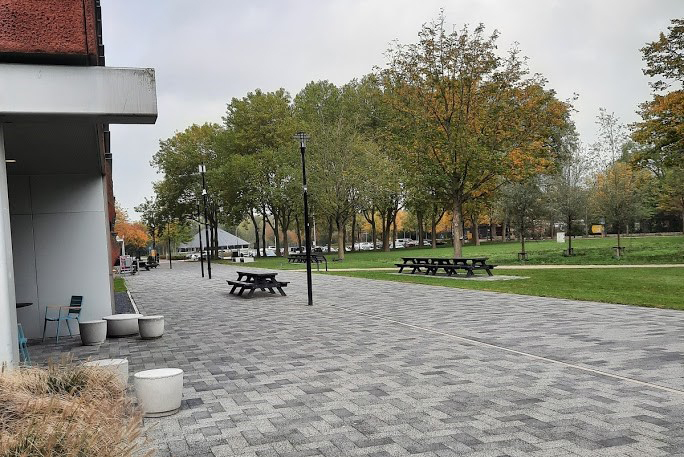 "This is the square in front of the Minnaertgebouw. In the beginning of the academic year, you could have lunch on Jazzman's terrace, enjoying the sunlight. Now the Jazzman is permanently closed. Perhaps it would be a good idea to have an AH To Go there?"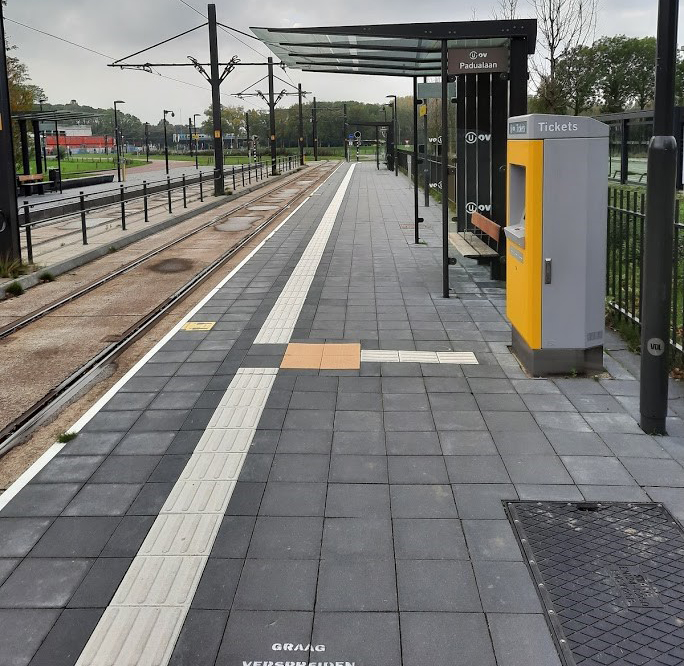 "Tram stop Padualaan around 16.00. On the ground, the following message: PLEASE SPREAD OUT. I abide by the rules and try to spread out, but it isn't easy."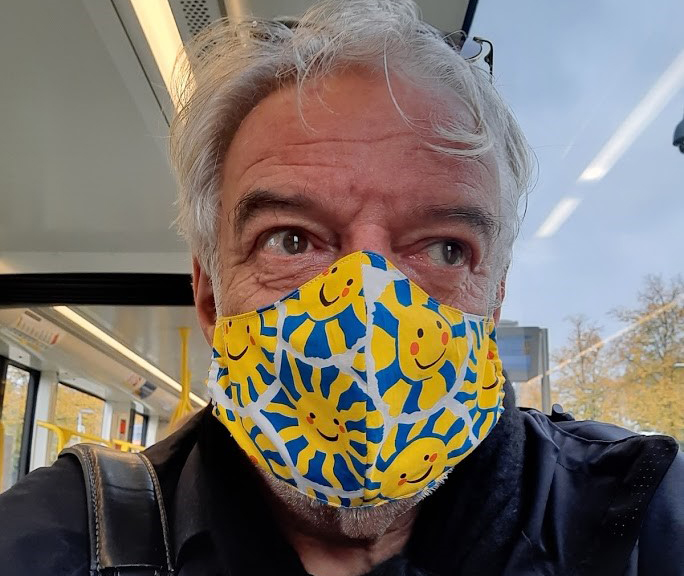 "On the tram, on my way to Utrecht Central Station. Wearing a face mask, of course."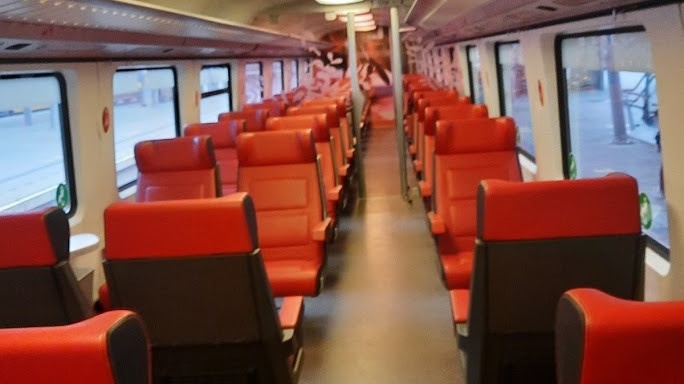 "My way back from Utrecht CS to Rotterdam Alexander looks just like my trip in the morning. I haven't seen a conductor either."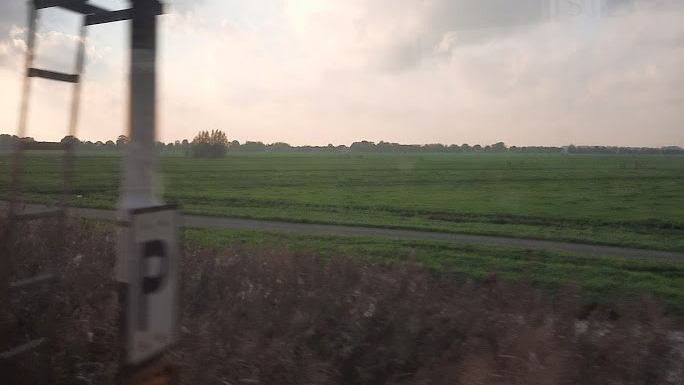 "And when you look outside at the meadows, even the cows are gone."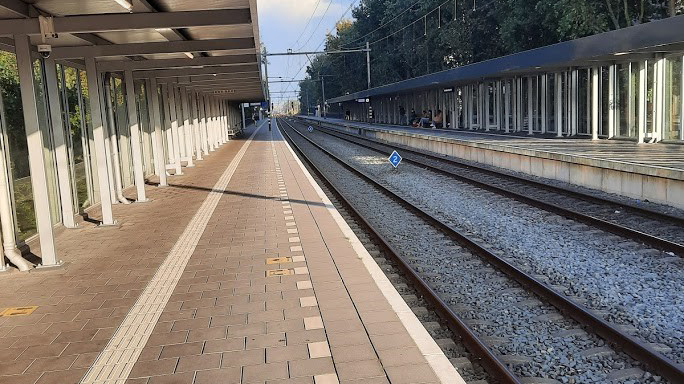 "Back in Rotterdam. Rotterdam Alexander station is incredibly empty at 16:50."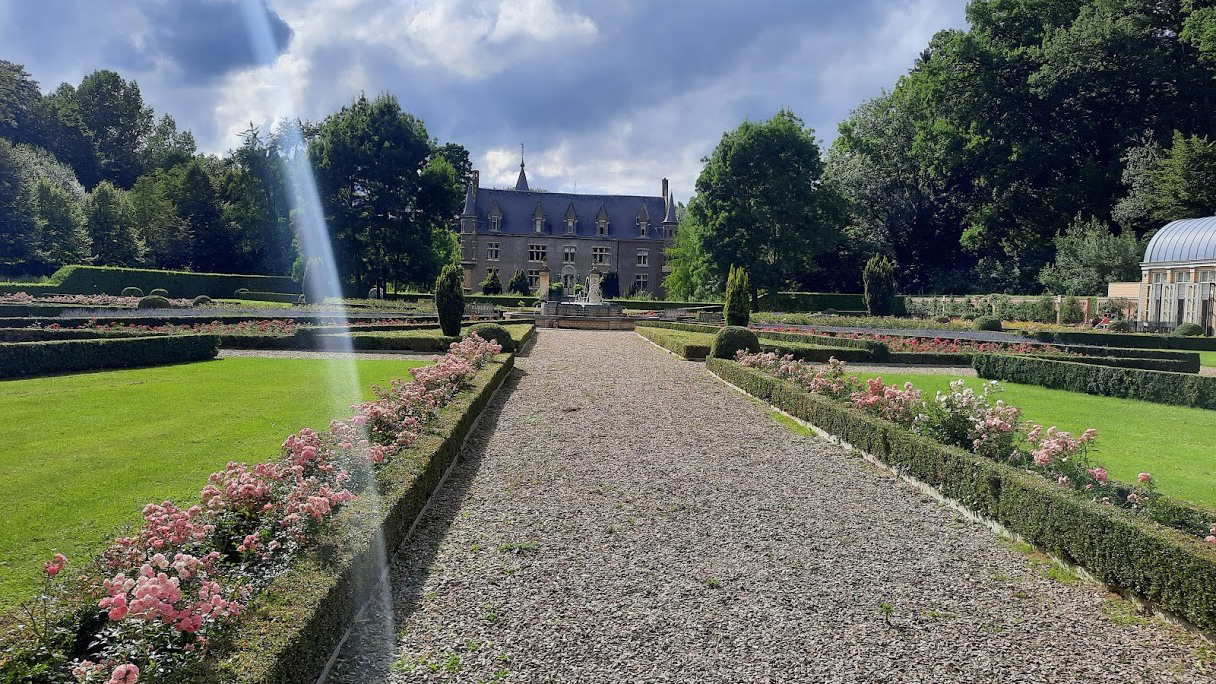 "Finally, after a long and exhausting day, home sweet home! ;)"