Seven tips to survive (and thrive!) your thesis period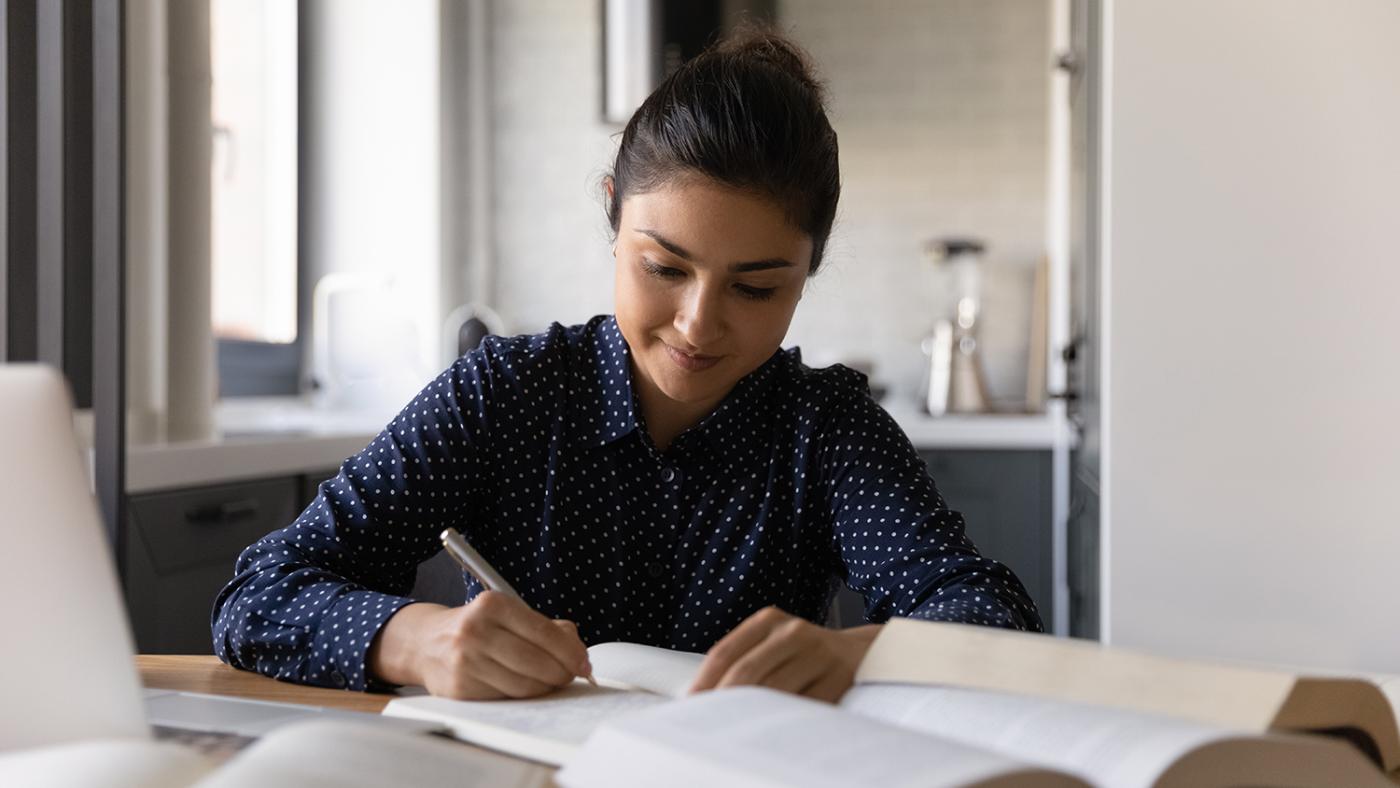 Photo: Shutterstock
Joy de Jong is content coordinator at 
the Skills lab
, the UU office offering students free writing tutoring and study coaching, as well as an overview of workshops, courses, and guidance regarding academic writing, studying and other skills that come in handy at a university. Joy is also the author of
Effective Strategies for Academic Writing
.
Freek van der Sanden began working on his thesis about climate change in February. He was so enthusiastic about it that he put together an interdisciplinary team of thesis writers to tackle this issue from multiple angles. 
Tip #1: Seek out fellow sufferers
Freek: "The goal of our thesis team is to learn from each other. You can learn a lot from someone who is looking at the same subject from a different perspective - another study programme, for example. It is nice when people in your group are working on the same subject, because you share the enthusiasm about it. It's also just plain fun".
Joy: "The Skills lab offers thesis groups and a thesis week. During both events, students are divided into groups for unity, support and structure. Knowing that you are not the only one writing a thesis is motivating."
Tip 2: Set concrete goals every day
Joy: "The task 'working on my thesis' is way too broad, confusing and demotivating for many students. Therefore, I would advise to divide your daily tasks into activities of 45 minutes to an hour. That helps you to specify your tasks. Besides, nobody can concentrate for much longer than that".
Freek: "Our team meets every morning to discuss what we want to achieve that day. The goal is to be as specific as possible with the tasks you want to accomplish. This way, you make a concrete list for yourself from which you can tick items off as you complete the tasks".
Tip 3: Find your rhythm (and don't overdo it)
Joy: "Each student has a different rhythm. The one wakes up in the morning and starts working right away, while the other can only focus in the evening, when it's dark and quiet. So, listen to yourself and see what works best for you".
Freek: "I work on my thesis for four hours every day. I start in the morning, when I'm still fresh. Having (such a) rhythm works better than working an hour here and there".
Joy: "If you notice there's a certain moment in your day, for example right after lunchtime, when you feel like you have no idea what you are doing, then go tackle an easier task, such working on your reference list or formatting your file". 
"What is perhaps even more important to keep on having fun, doing sports, going outside, and taking enough breaks. As long as you're well aware of what still needs to be done for your thesis, there's no issue in taking a dat off to enjoy the sun every now and then". 
Tip 4: Choose a topic that motivates you
Joy: "Finding a topic you're excited about can be difficult. One way of predicting whether you will still like a subject – which you are initially enthusiastic about - in a few months' time is to write a clear thesis plan. Think about which sub-questions to ask and which methods you should use to answer them. Some people like to conduct interviews, while others prefer statistics. By writing a clear thesis plan, it becomes clear which steps need to be taken. Once you're done, it's time to answer the question: does this plan make you happy? If so, then you have probably picked the right topic."
Tip 5: Don't forget to write
Freek: "Sometimes, in your enthusiasm, you keep clicking from one article to the next. At the end of the day, you have a long list of sources, but nothing on paper yet. It's not bad to do that every now and then, but don't forget that you also have to write. Otherwise that work will accumulate".
Joy: "There is no such thing as a perfect first draft. That's one of the biggest misconceptions people have when writing. Writing is a complicated process. It is never perfect in one go. Sometimes you have to turn off the critical voices in your head and simply put everything you're thinking on paper. In this way, you ensure that you have building blocks to with which you can construct your story. At another time, you can pay attention to the content, filter out any superfluous information, and improve your writing style. Striving for that 'perfect first version' is demotivating. Just keep writing and revising, and you'll be fine."
Tip 6: Involve others in the process
Freek: "If someone asks 'how is your thesis going?', you can do two things. You can say: 'yeah, fine', or seize the moment to really tell them about your thesis. It is nice to share your progress and obstacles, even with people you might not see every day, like your grandmother or your parents. People are often willing to think along or offer help. It's better to accept that help."
Joy: : "People from outside your study programme can offer a refreshing perspective on your thesis. they can provide you with new insights. The questions of 'laypeople' can help you make your thoughts explicit. And, above all, you are not alone! There are plenty of people - fellow students, coaches, teachers, friends, or family members - who want to support and help you. If you run out of motivation or get stuck, don't be afraid to ask for help."
Tip 7: Don't forget that writing a thesis can also be fun
Joy: "All tips, tricks and help can give you a somewhat apocalyptic idea of 'the thesis period'. But don't forget: this is the moment to show what you can do and write something about a topic you're interested in. That's pretty fun".
Freek: "Amidst all the Covid sadness, I get a lot of pleasure from my thesis. I get to investigate something that I find interesting and relevant. I don't have the illusion that my thesis - and those of my teammates - will provide the solution to the climate crisis, but the idea that it might contribute to the solution is motivating".