Spinoza prize goes to biologist Corné Pieterse: 'We're pampering our plants'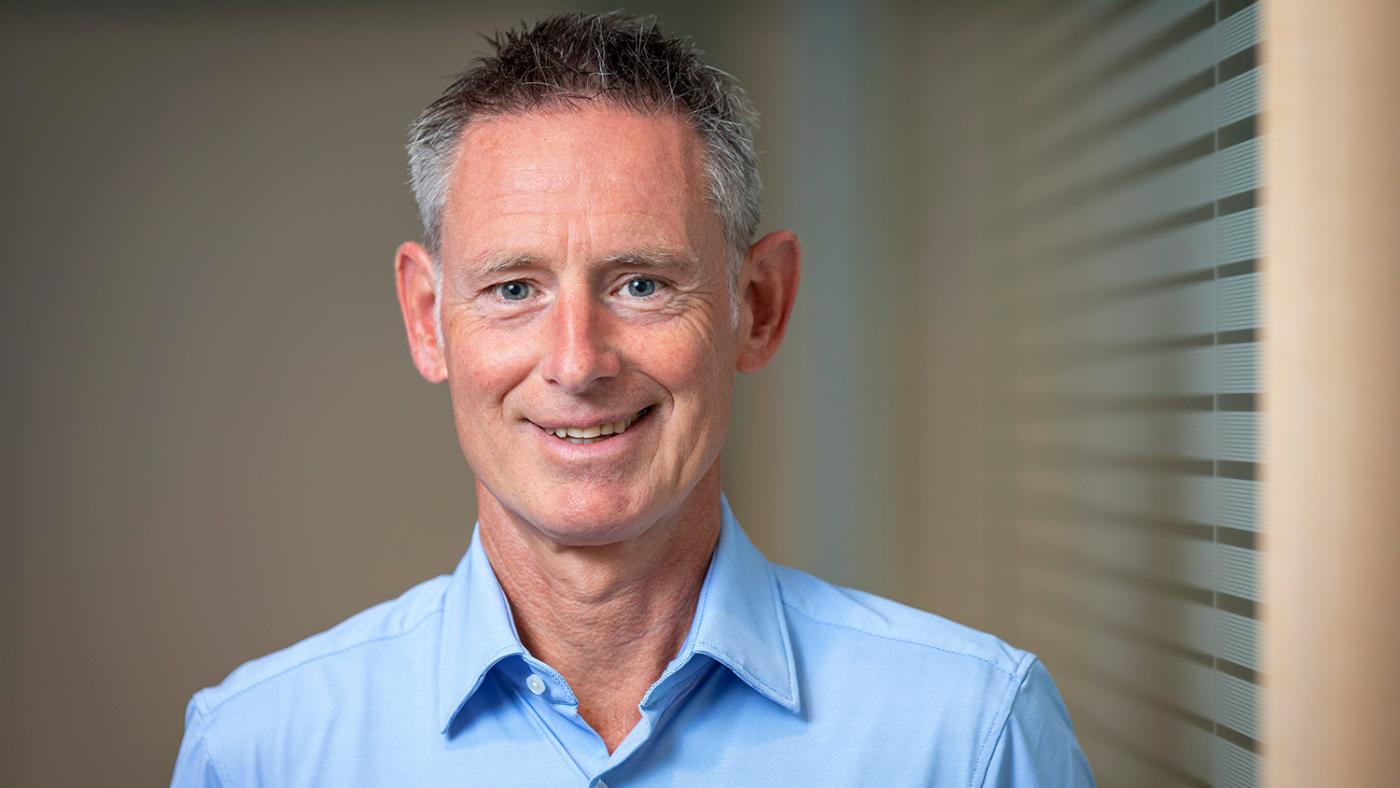 Photo: NWO
How to make plants more resistant and reduce the chance of crop failures due to diseases and pests? With a growing world population and climate changes causing severe drought in one place and flooding in another, this is a vital question.
The Utrecht-based plant biologist Corné Pieterse thinks that microorganisms that live on the roots of plants will play a decisive role in the near future. With his significant scientific breakthroughs, he's shown how these organisms can help keep crops healthy. Now, he's one of the winners of this year's Spinoza prize. 
UU's sociologist
Tanja van der Lippe
 also got some good news from the Dutch Research Council (NWO), which hands out the Spinoza prize. This year, she is one of the two winners of the Stevin prize, an honour for researchers whose work significantly affects society. "Impact is something I've come to find more and more important these past few years".
Read more.
A bit of a struggle
A few weeks ago, Pieterse was having lunch with his daughter Nikki on a bench at the Utrecht Science Park when a call from NWO chair Marcel Leví "totally shocked him". 
He is incredibly proud that the work he's been doing with his team in Utrecht for 30 years is now getting such a big prize. "To me, the most beautiful thing about this is that it's a recognition of plant research in Utrecht. Here, biology is mostly medically oriented, which has always been a bit of a struggle for us".
In Utrecht, Pieterse was able to build on the work of predecessors like Bob Schippers and other descendants of Johanna Westerdijk, which put plant research on the map as the first woman to become a professor in the Netherlands. They discovered that microorganisms strengthen the immune system of plants. "When I came from Wageningen to Utrecht in 1993, my role was to investigate how these mechanisms work".
Goal-oriented
These past few decades, Pieterse demonstrated the ingenious ways in which plants know which immune response they should initiate against diseases and how they can attract benign microorganisms if necessary.
Pieterse attributes his ability to bring about "conceptual innovations" in his field to his purposefulness. "I see a piece of the puzzle and then I have an idea of where it can lead. Then I bite into it".
Not too distracted
Pieterse knows that his findings are socially, economically and commercially interesting. Making agriculture more sustainable is at the top of all agendas. The Utrecht-based professor collaborates with the business community in several research programmes. In addition, based on his findings, plant breeding companies were able to pass on good properties from microorganisms to their seeds.
"Applicability matters to me, but I don't want to let myself get too distracted by it. My passion is conducting fundamental research and making new scientific discoveries. It is my luck that these findings are also applicable in practice."
Plants have gotten weaker
In the next few years, Pieterse plans to use the 2.5 million euros from the Spinoza prize to keep researching the functions and characteristics of various microorganisms that can be helpful to plants. But it is just as important to study the characteristics of the plants themselves. Which plants know best how to get bacteria and other single-celled organisms to work for them?
Pieterse: "These past few decades, attempts have been made to strengthen crops with breeding mechanisms, fertilizers and pesticides. But, in doing so, we've actually pampered plants way too much, they have gotten weaker. They have lost characteristics which protected them. Now, we must try to find them again."
He mentions the Groeifonds project CropXR, from his colleague in Utrecht Guido van den Ackerveken. In this project, researchers are also looking for sustainable ways to make crops climate-proof without using pesticides. "We need biological solutions".
Riped-off employees
The plant biologist considers himself fortunate to work in the Kruyt building, an environment where scientific talent is abundant. Of the twenty Utrecht-based winners of the Spinoza prize, five work or used to work in that building. "This entourage inspires many researchers to do an amazing job".
He finds it a pity, therefore, that these employees are being "ripped off". After all, the Kruyt building is in very bad condition. Last year, Pieterse spoke with DUB about his frustration after a massive leakage disturbed his research. He was quite emotional about his housing situation.
Since then, things have been going better in terms of maintenance, so there have been no other calamities. However, the brand new Spinoza prize winner is still very much worried about what awaits the occupants of the Kruyt building. The latest plan is to move them out temporarily until the renovation works are over.
"All these researchers are working with a vulnerable infrastructure. That's why moving out and then moving back in again is too big a risk. We understand that something must be done about the Kruyt building. But then why don't we move just once? UU's motto used to be 'bright minds, bright future', but I say: 'bright minds, new buildings'". 
Daughters
Pieterse's daughter Nikki, the first one to hear the news of his Spinoza win, appeared in an Ublad (DUB's predecessor in print, available in Dutch only, Ed.) article in 2005, alongside her sister Silvie. At the time, they were seven and nine years old, respectively. In that article, UU scientists talked about how they combined their academic work with childcare. Pieterse told Ublad that his daughters had a hard time grasping his work. "They used to say 'my father waters plants'". They understand his work a lot better now, of course.
The Spinoza prize is awarded each year to internationally-renowned scientists. The idea is to recognise the quality of their fundamental research with a cash prize of 2.5 million euros. The official award ceremony is set to take place on Wednesday, October 5.
Apart from Corné Pieterse, this year's Spinoza prize goes to Ignas Snellen, Professor of Observational Astrophysics at Leiden University; Klaas Landsman, Professor of Mathematical Physics at the University of Nijmegen; and Thea Hilhorst, Professor of Help and Reconstruction in Rotterdam. For more information, click
here
.
Advertisement