Student associations organise online drinks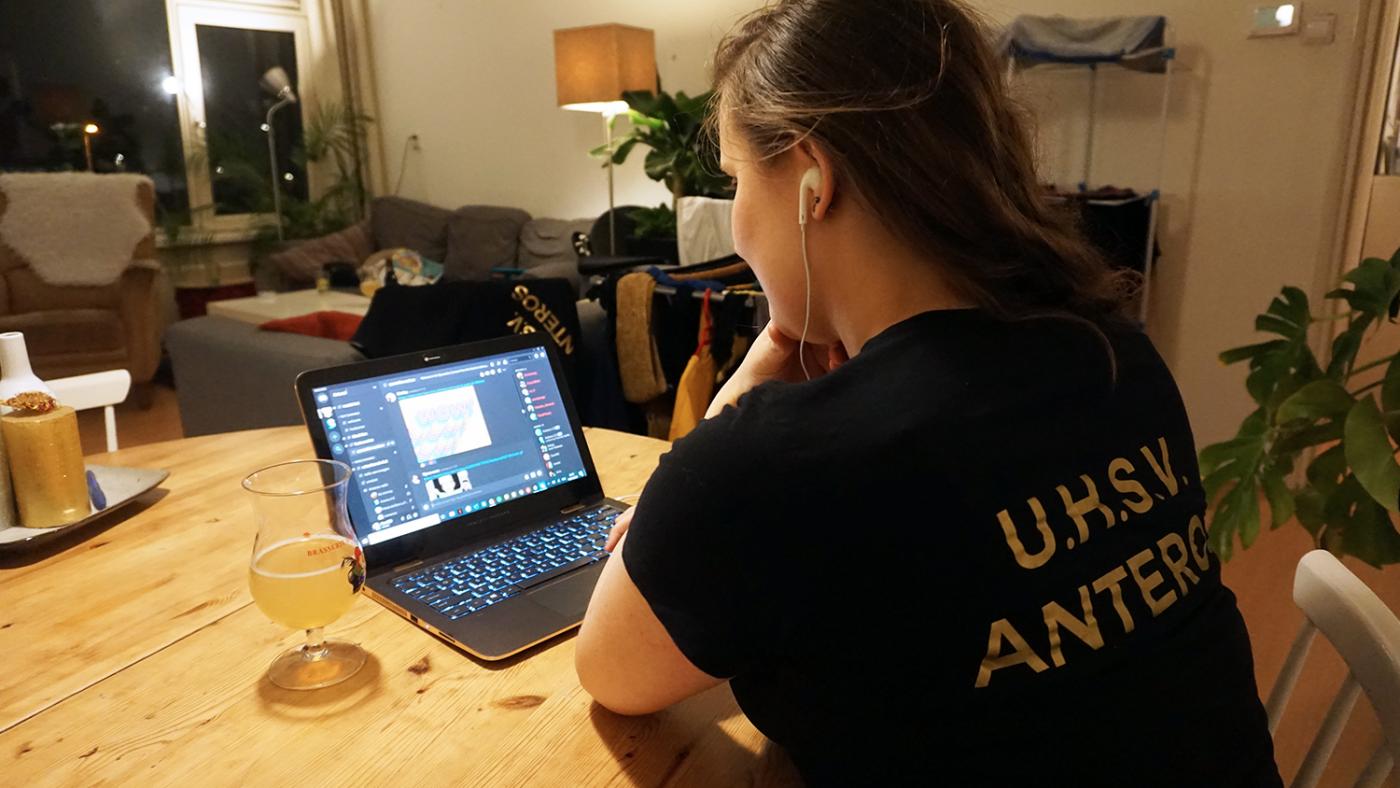 Every Wednesday, LHBT+ student association UHSV Anteros organises drinks in the Bodytalk on the Oudegracht. The pub is closed until at least the28th of April,  and untill that time the association is forced to look for other options to keep their members active."It's not easy to get everyone online", says Chair Eva van Dijk. "Still, we got quite a few people to attend our drinks through a website".
Anteros works through a server on Discord. That is an online platform that is mainly used by gamers, but is also suitable for other purposes. Here, you can create different channels where everyone can do something different. "We encourage our committees to offer digital activities", explains Eva. "We also communicate with other associations in Utrecht and share information with each other. We learn from each other how we can do better online".
A problem encountered by the 10th board of Anteros is spending money. "Committees have a budget, but it is more difficult to spend money online. Our cooking committee has coupons to hand out.  As for the rest, it is a quest for what is possible and what we can offer our members."
Club closed = less income
Fortunately, Anteros is not in financial difficulties because of the corona measures. It doesn't have its own club. Christian student association SSR-Nu does have its own building and has to remain closed, just like all other catering establishments. "Because of this, we sadly miss out on income", says Vice-Chair Francois de Gier. A large part of SSR's budget will be lost because of this, but the association will remain healthy. They too stay strong and try to bring their members together online. "It is of course sad that lectures and other activities cannot continue. Committees have worked hard on those. Still, we see members showing initiative to set up alternative events for the association. We also try to keep the feeling of SSR as a second home intact".
For example, Michiel (24) organised the very first digital drink of SSR. Michiel is a former board member and has been a member of the association for quite some time. A few years ago, he was proclaimed Kroegtijger (Pub Tiger), which means that he was considered one of the most sociable drinkers of the association. According to Michiel, student associations have a strong social function. "Especially in times of stress and study difficulties an association offers relaxation. As a pub tiger I wanted to do something for the association and I organised the first digital drink".
Michiel got a lot of enthusiastic reactions. "There was a great need for some form of interaction," he remarked. "On the day itself, which was last Thursday, I messaged various app groups. We called via Zoom, an online video platform." His initiative has now been continued and every week there is a cheerful toast online on the regular Tuesday and Thursday evenings. As a tip to other associations, Michiel advises to see where your strength lies. "SSR is a small-scale association where almost everyone knows each other. With larger associations it will be different. You have to capitalise on that."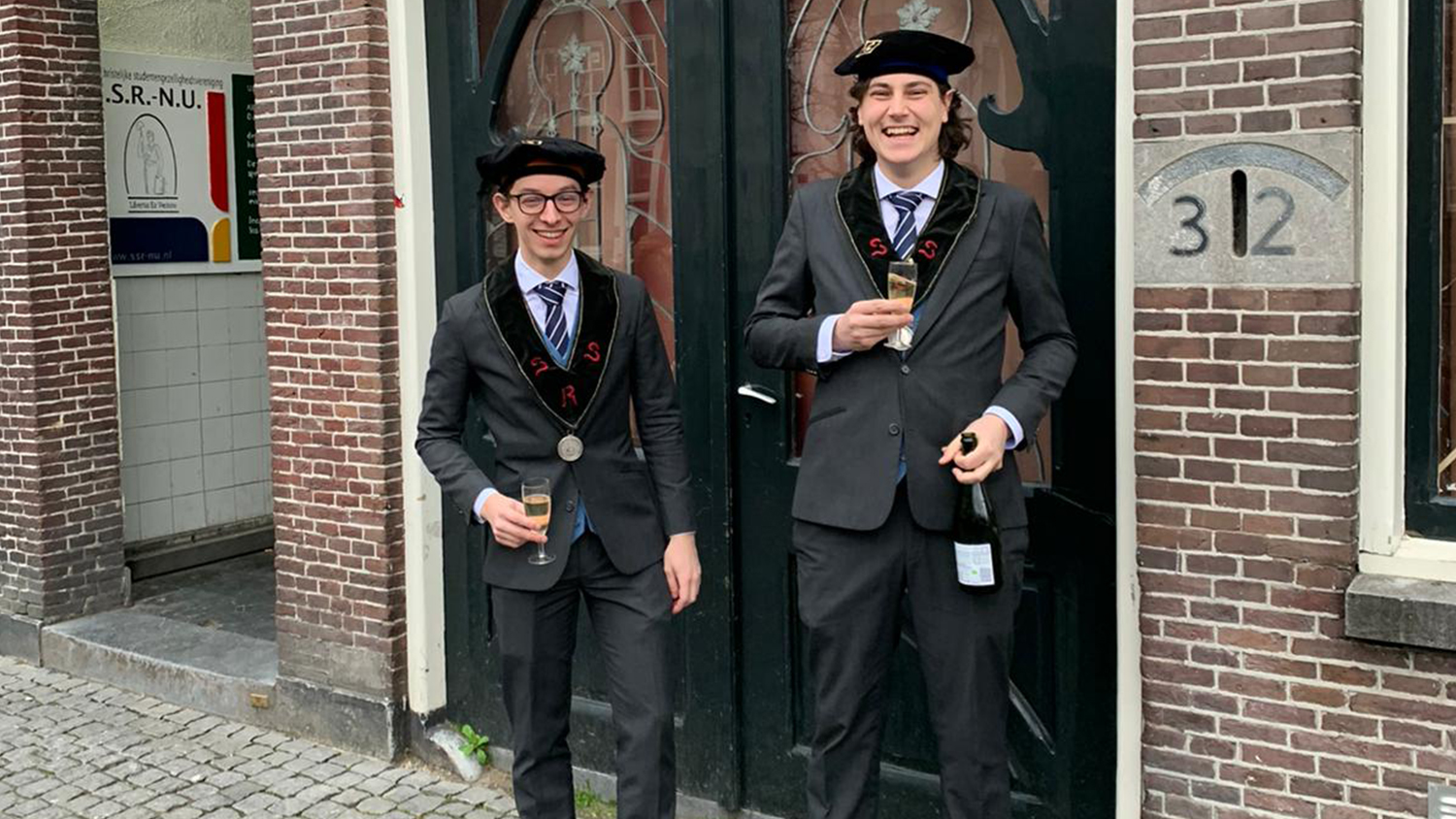 The strength of student association ViaKunst is the shared interest in art and culture. They too try to offer as many of their already planned events online, which is going quite well. Chair Charlotte Beelaerts keeps up the good spirits. "Discord is popular with us as well. Many of our members get along well with it. In the week in which the first measures were announced, we were already online. You can 'sit' with us at the bar, as well as at the table. We've created various channels for that".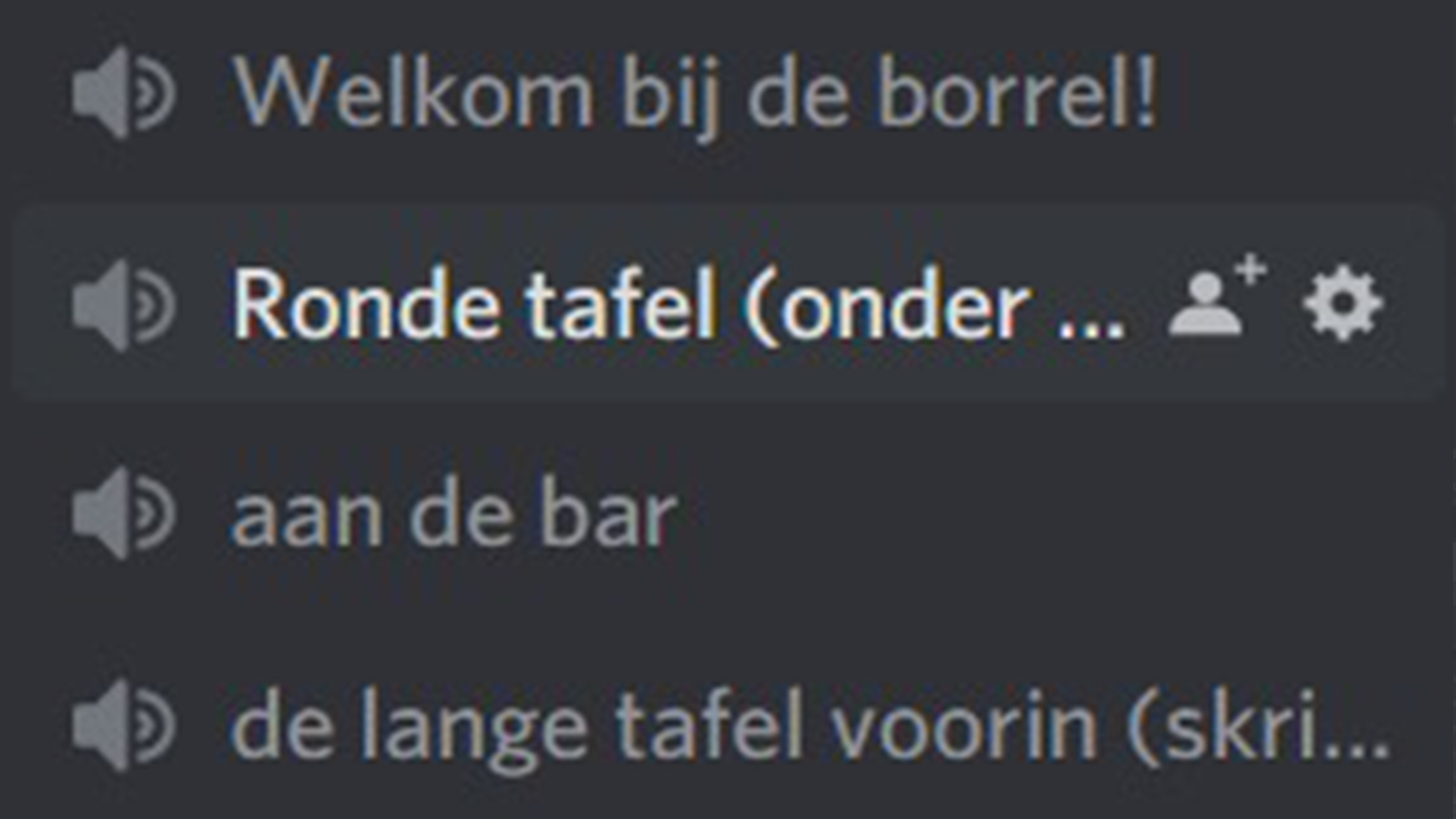 What to do with the money
Despite all the positivism and initiatives, Charlotte is worried. Like Anteros, they can't put their money to use. Associations want to spend all the money that members bring in to those members. "Money for committees remains where it is. We can't do anything with it at the moment. What we're thinking about is refurbishing our current website, which is sometimes compared to a homepage from the beginning of 2000. In addition, we're afraid that these corona measures may last longer than June 1."
Danger of relegation due to non-played competition
Social associations such as Anteros, SSR and ViaKunst can offer online alternatives. Sports clubs are less able to do so. Almost everything is put on hold at women's rugby club RUS, says secretary Doutzen van der Hoeven. "Apart from the fact that Olympos is closed, we have to deal with measures from the rugby association. Competitions have been cancelled for now, and that has consequences for our teams. For example, one of our two teams is close to be relegated to the second division. If their current standing is the final result, because we are no longer allowed to play, that would be a pity. Fortunately, our first team remains assured of a place in the Ereklasse (highest competition level)".
For now, it is not clear whether play-offs can be played, so the RUS team will not be relegated. The association is living in uncertain times for the time being. "Rugby really is a contact sport. That is certainly not safe to practice now. I don't see it happening that we'll be back on the field soon, but we'll keep our spirits up."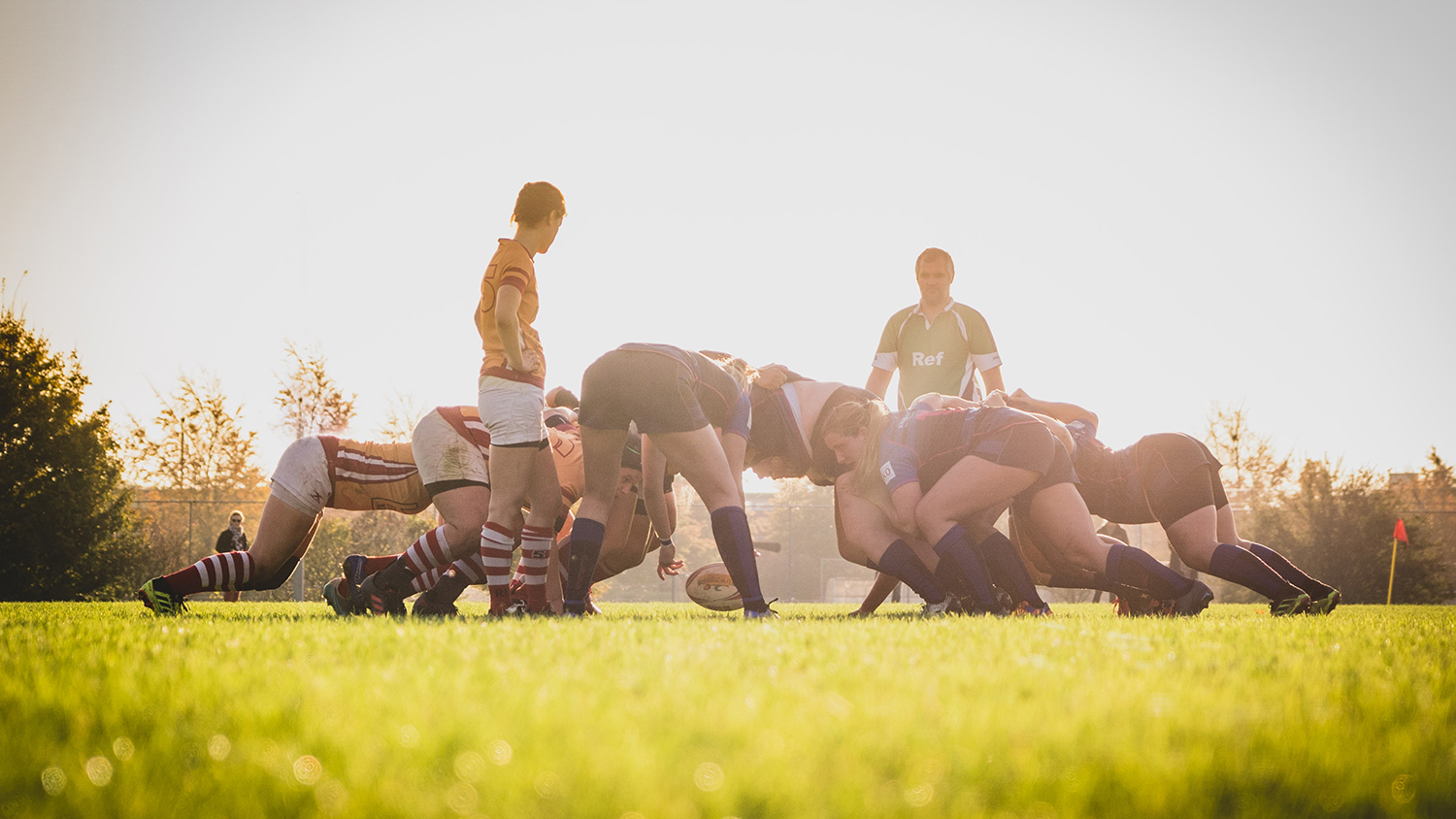 Photo: Pocket Productions
Many of the ancillary activities, such as the foreign trip, RUS had to cancel. Fortunately, the association is very close, and members stay in contact with each other. "We see that members themselves take the initiative to keep in touch through various apps. Team captains also keep in touch with their players, and in order to stay fit our strength and conditioning coach has made schedules. We motivate our members to keep moving through Instagram."
Finally, the associations are worried about the UIT-week in August and their board transitions. Without the introductory week for new students, especially ViaKunst, Anteros and SSR will miss out on members. It is not yet clear whether the UIT-week will take place at this time. In addition, some associations already have their board transitions in June, others in September. The application and training period for new boards will now have to take place online.