Student Hotel: 'Thanks to us, there are more rooms available to international students'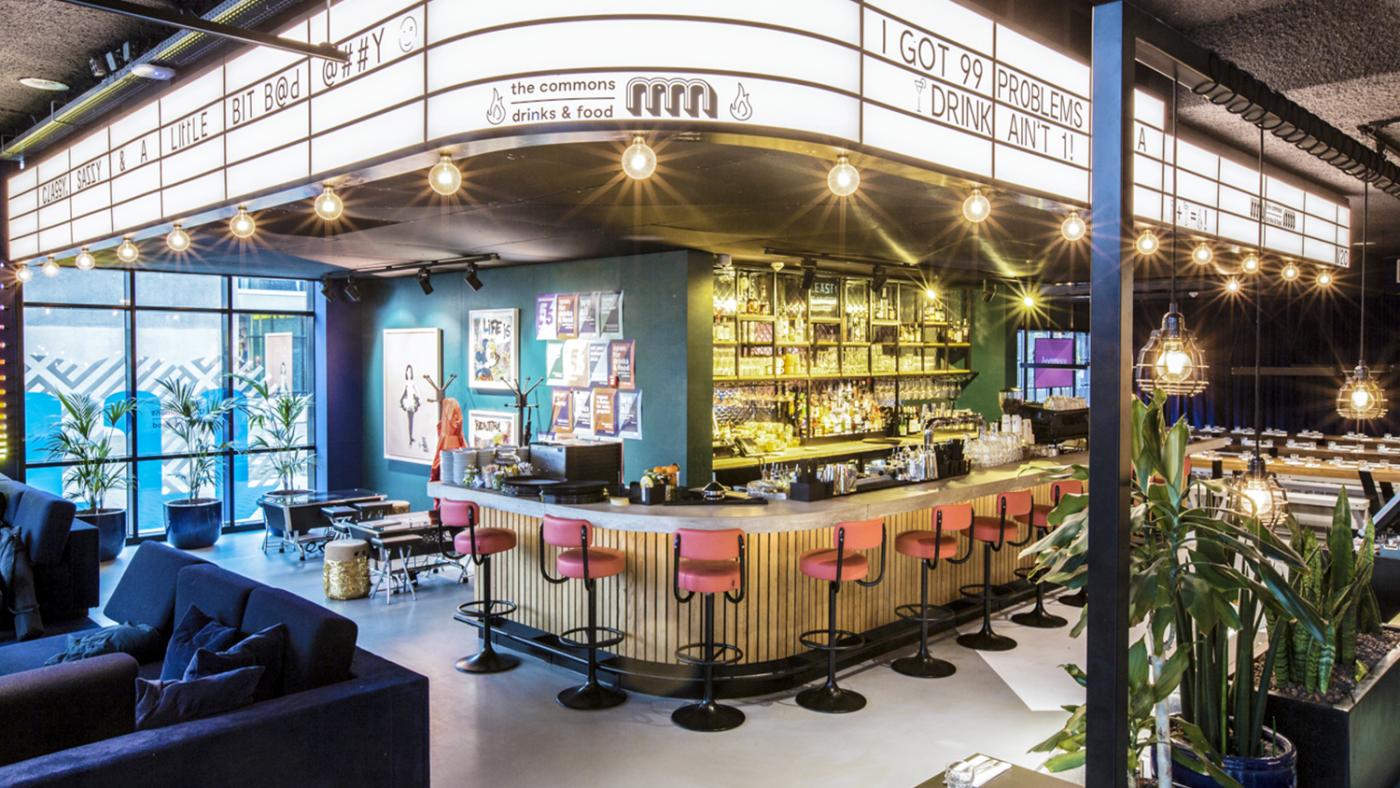 The LSVb has been fighting The Student Hotel for some time now. The hotel rooms are said to be too expensive, and students can't easily cancel their rent contracts. The LSVb said they had an ongoing case at the rental committee, but that turned out not to be the case. The news reports about this rubbed The Student Hotel director Frank Uffen the wrong way. A case like that should never come to be, he says. "The LSVb should stop being so scared of The Student Hotel. We're playing into a niche. Thanks to us, there are more rooms available to international students."
The Student Hotel has eleven locations so far: seven in the Netherlands, four elsewhere in Europe. Two of them are in Amsterdam, while Eindhoven, Rotterdam, Maastricht, Groningen and Den Haag all have one each. The company now wants to open a new location in Utrecht, near the central station. Uffen gives a tour through the location at Amsterdam's Wibautstraat. It's the flagship of the student hotels, that his company's been starting in different cities since 2006.
Nothing can be said about the prices in Utrecht yet, but rents are slightly lower in other Dutch cities compared to the Amsterdam ones. Not all hotels offer exactly the same facilities. Amsterdam offers a 'total package' for 700 to 1,200 euros a month. You get more than just a room for that money. The hotel has several study spaces, there are pool tables, a fitness room, a restaurant with a coffee bar, and a theater slash college hall. "Only last week, Joris Luyendijk was here to give a lecture."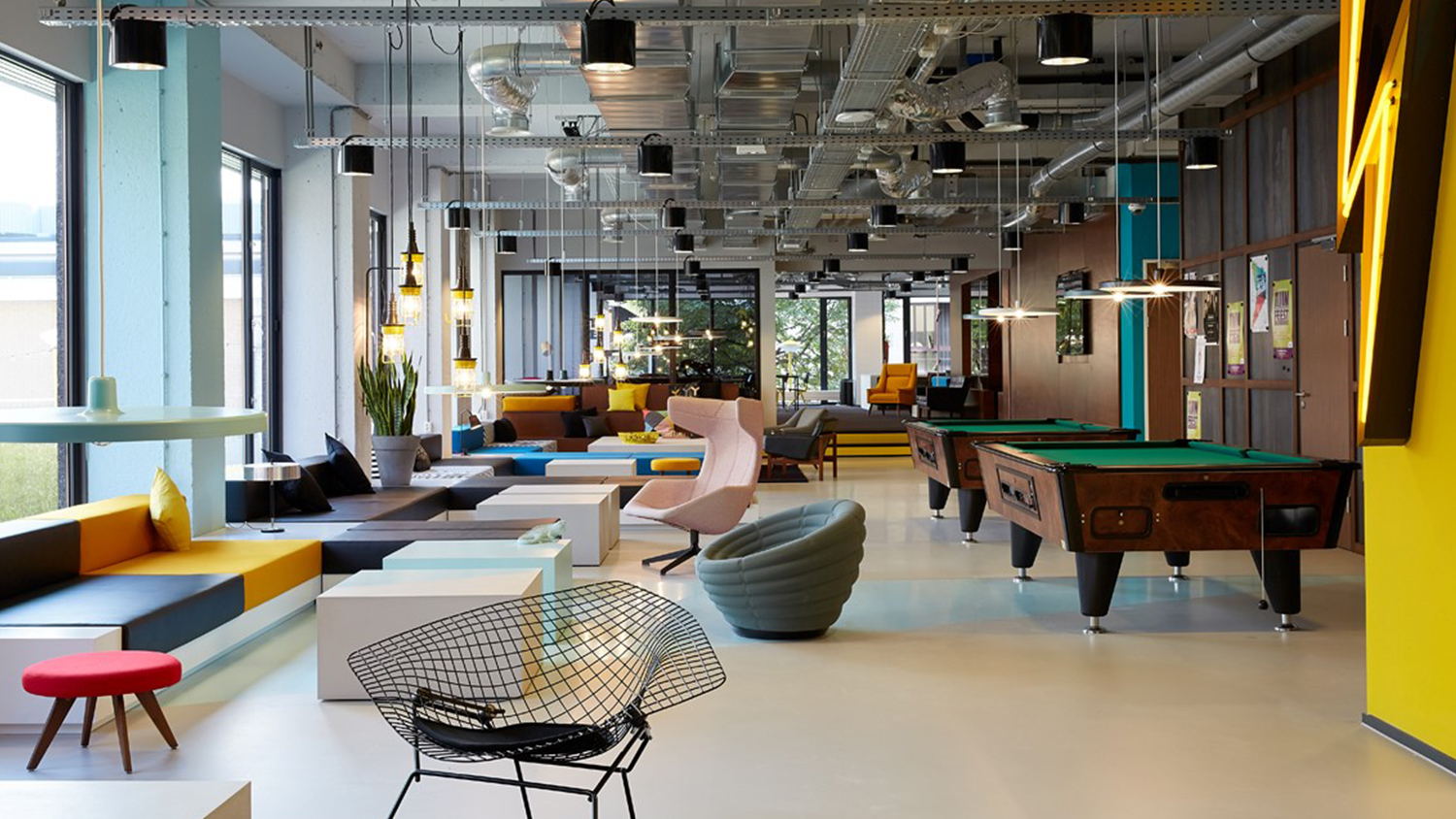 International students
The Student Hotel offers all sorts of campus facilities for its resident students. There's a second, large fitness room underground. For athletic swimmers, there's also SwimGym's 50 meter pool. Students, including those who aren't staying at the hotel, can use the pool at a discount rate.
Uffen was once an international student himself. He went to high school in Germany, once studied in Montreal, Canada, and came to the University of Amsterdam for his sophomore year. Later, he studied in Spain, lived in the US, and in the UK.
"So I came to the University of Amsterdam as an international student, and had to live somewhere. The university said: no, we don't have any rooms, so go to the Amsterdam student union, they raffle off rooms. Or you can put up a note at the Albert Heijn. There was such a huge lack of involvement. Student housing just wasn't an issue the university cared about. Dutch students all have OV cards, so who cares if they need to stay with their parents for a little longer?"
But with the incoming international students, an attitude like that isn't possible anymore, Van Uffen states. There's no other option for universities but to think about student housing. And he likes to go in on that. The Student Hotels generally aim at internationals who will study here for one to two semesters.
A Student Hotel is a real hotel
Back in the day, only social housing organizations built student housing. "Since around ten years, there are many new parties who've joined the market," Uffen says. "We're just one of them." And yes, he says, this is truly a hotel. "That's what's listed in the city's development plan as well. Like any other hotels, we offer rooms for one night, or a few nights, we have a breakfast hall, meeting rooms and a 24-hour reception." And it's a hotel for students, because students and interns are able to book a room with hotel services for a longer period. "We're never going to claim that this is the best model for the future. One size fits all simply doesn't exist."
And what about the LSVb criticism about the high rents and the contracts that need to be terminated far in advance? According to the 'point system', which is the Dutch rule of thumb when it comes to housing prices, they might be expensive rooms, Uffen agrees, but he'd like to see the entire point system changed anyway. "According to that system, a room in Amsterdam and a room in Enschede are supposed to be equally expensive. Everyone understands that that's weird. If I go to New York, I know a room there is going to be expensive."
The point system also doesn't take the hotel facilities into consideration. Students get a bike to go with their room, for example. "That literally doesn't score any points." The same goes for the fitness room, the study spaces, and the staff that's also available at night. Those facilities aren't counted in the point system.
And what about terminating your contract? If the rooms are so good, and students like staying there, why is the period of notice so long? Students can only get rid of their rental contract if they pay 350 euros. Uffen compares it to a phone contract. "If a student wants to leave before the end of their contract, the room will be empty. Someone's going to have to pay for that. If that risk was entirely the landlord's, that's just not going to be realistic for any rental agency."
Why not a room with service
Are students forced to move into student hotels as a result of the current housing market? Uffen doesn't think so. "There is a shortage, and we're always fully booked rather quickly. Our students, or their parents, simply want a good room and good facilities. Why would you buy an iPhone, for example? Not because there aren't any cheaper phones available. We offer good service. Our reputation is vitally important. We're as good as the service we provided yesterday."
All in all, he doesn't understand where the criticism is coming from. The LSVb is picking the wrong fight, he thinks. Of course it's important that there is sufficient, affordable housing for students with small budgets. But are all the rooms supposed to be priced the same? Why, Uffen wonders, wouldn't you be able to offer rooms with service for students who have more money to spend?
University city as a talent hub
The Netherlands is still thinking small when it comes to internationalization and foreign students, Uffen thinks. The market for international students is only going to grow, he says. The Netherlands has a great hand to educate many more foreign students, and that's an important thing. "Our higher education is a highly valued export product. Think about Maastricht or Tilburg. The mines are closed, the textile industry is gone: the universities are incredibly important to those cities. Look at Groningen, now we're ending the gas industry. I think the mayor is incredibly relieved there's a university there."
Of course Uffen also sees a market in the arrival of many foreign students. But he's not the only one. "I talk to many mayors of other European cities. They're jealous of the appeal of the Netherlands as talent hub." That should be a starting point for minister Van Engelshoven when she introduces her vision on internationalization, he says.
And if the LSVb really does go to the rental committee, then the committee is going to have to dismiss the case, he's sure. "The rental committee has nothing to say about hotels. But the LSVb shouldn't do it at all. It'd be better to join forces with us and other student housing organizations and go to The Hague to call for more student housing. Universities, mayors, students and their parents are happy we're here. I'd say: pick your battles. We're just broadening the offer available for students."
Autor: Bas Belleman
Translation: Indra Spronk