Students' stress goes through the roof when catching common cold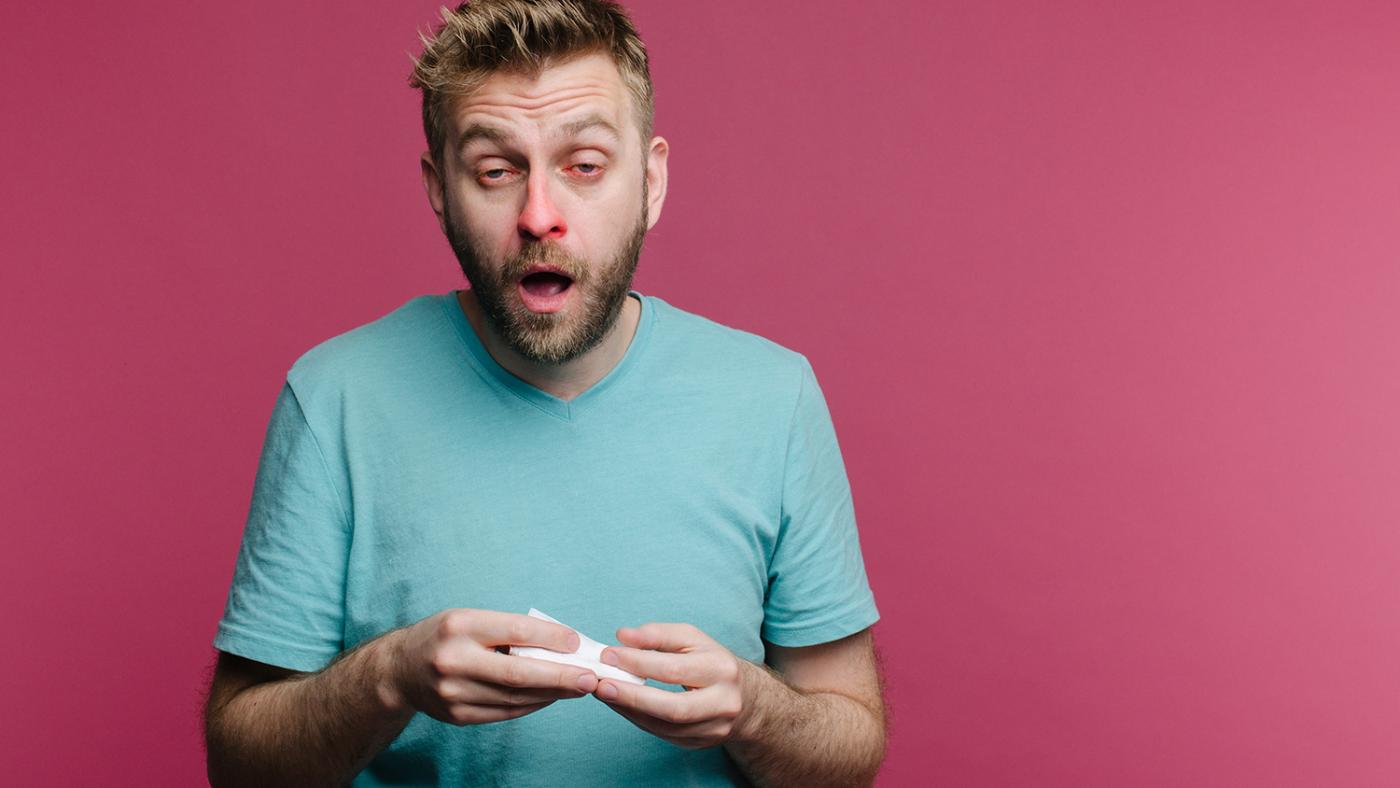 Photo: Shutterstock
The university's recommendations regarding how students should proceed when experiencing Covid-like symptoms are aligned with the official advice of the National Institute for Public Health and the Environment (RIVM in the Dutch acronym): stay home and get tested. UU's Corona Check Chart was devised to help students wondering whether they should or should not attend classes in person. In short, students with a negative PCR test are allowed to come to the university, provided that their roommates do not have Covid.
According to Flore van Hamersveld, third-year student of Economics & Business Economics and vice-chair of the Faculty Council of Law, Economics, Policy & Organization (best known as its Dutch acronym, Rebo), students are adhering to these rules. Flore, who is getting sick herself, has noticed that a lot of people in her circle are displaying flu-like symptoms. "I think that half of my work group has already caught a cold. Whenever I sit next to a student who's coughing, I'm afraid I will be next the week after. Then I'll have to get tested and stay home, therefore missing classes."
Mels Tijdgat, third-year Law student and also a member of the Faculty Council, was sick for three whole weeks. In the beginning, he kept attending his work groups but then noticed that "a lot" of his classmates were coughing. "I've noticed that teachers also have a hard time with this, they don't know how to proceed," says Mels.
Chain reaction
In a recent report by Dutch newspaper NRC, scientists warned for an "explosive" flu season this year. According to the RIVM, the measures to combat Covid, such as observing a distance of 1.5 metres from others and washing one's hands frequently, kept a lot of other respiratory viruses away. As a result, the population's immunity for other infections has decreased.
The living proof is in the lecture halls. The many students who come to campus anyway prompted Mels and Flore to pose some questions in the faculty council meeting held on November 1. They pointed out that sick students are attending classes in person because of a high workload: they do not want to fall behind as not all courses offer the possibility to follow the same classes online. A chain reaction ensues: those sick students contaminate their classmates, requiring them to also get tested, stay at home, and miss classes. Calling in sick on the day of an exam is a huge hassle, as they cannot resit it.
Online class
Mels and Flore think it's concerning that the university is not dissuading students who have tested negative for the coronavirus, but are still experiencing flu-like symptoms, from attending lectures and work groups in person. Flore believes that classes should be easier to follow online in case of sickness. Despite courses being offered partially online on paper, things are much more difficult in practice.
"Some lectures were not recorded at all", states Flore. Additionally, she feels that the communication about the possibility of joining work groups online was faulty, too. "I only learned a few weeks into the new block that I could register to follow my work groups online as well."
But even when recordings or live streams are possible, technical problems can hinder online learning. "In one of my work groups, I could only see the teacher, not the slides. It was also hard to follow the class online because of all the background noise from my classmates," says Flore. In Mels' class, there were problems with the microphone, which kept him from hearing his classmates. "Understandably, it took too much time for the teacher to repeat all the answers. I couldn't follow the class anymore."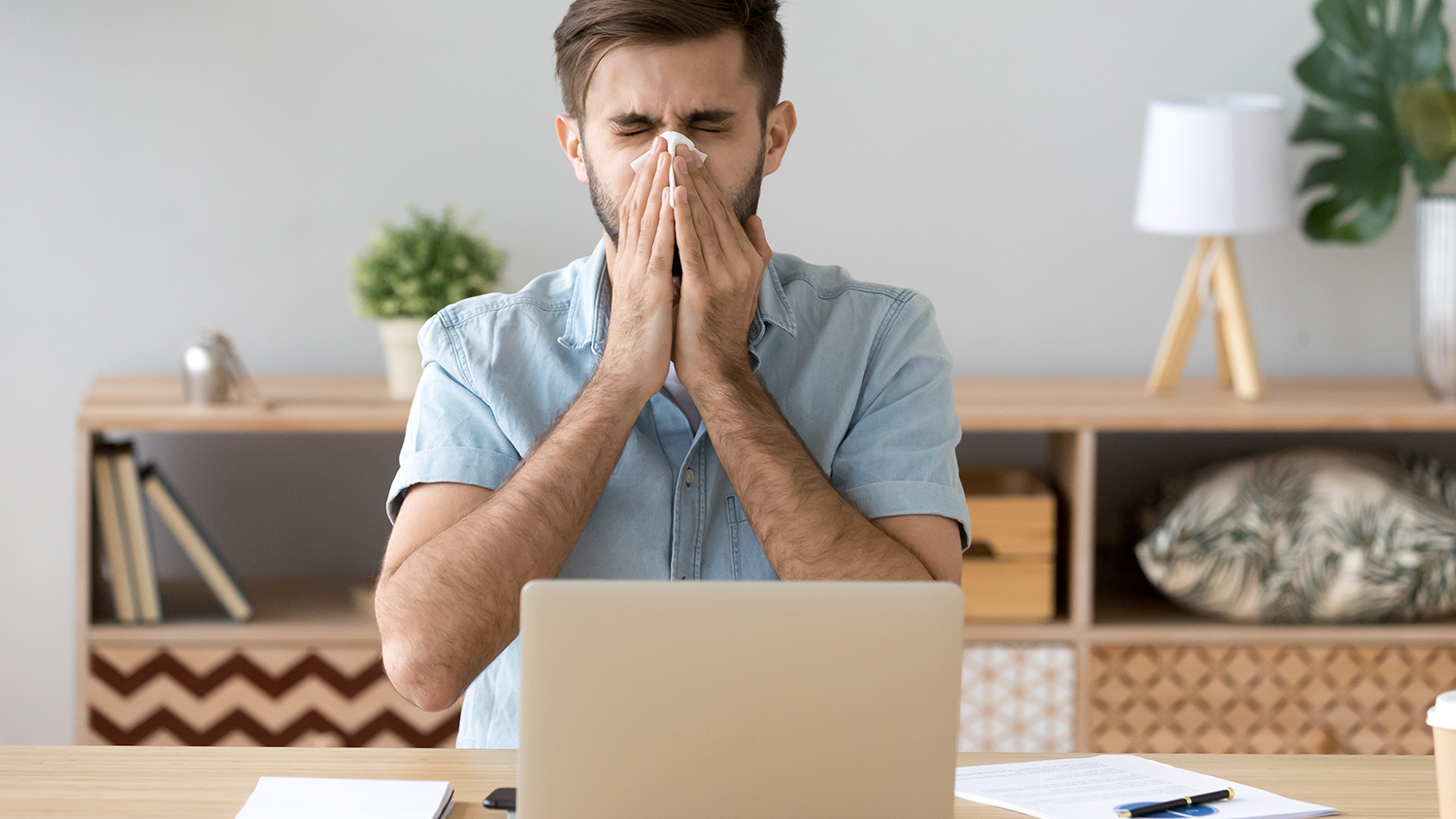 Photo: Shutterstock.
A ton of work
Being sick puts a lot of extra pressure on the students, and that's something Mels knows from experience. The classes don't stop, requiring students to catch up with the content they missed. "You know there's a huge pile of things to read waiting for you on your desk." Flore agrees: "You can choose to lie in bed for a week, but that means having twice as much work to do the following week."
According to Mels and Flore, such pressure is the reason why sick students are attending classes in person anyway. "Many of them just choose to keep on going," says Flore. Mels did exactly that: after staying home for the first few days, he went back to his studies even though he was still sick. "The exam was the following week, so I had to."
Calling in sick on the day of an exam means saying goodbye to the possibility of resitting it. The first opportunity to take the exam is moved to the resit period, which falls in the new block of classes in the Rebo faculty, explains Mels. "That's not ideal, because the work load increases even more. The university may well say that you can call in sick, but due to the lack of good alternatives, you feel forced to go nevertheless."
Photo: DUB
Dilemma
To Flore, students are faced with a dilemma. "Will you be selfish and choose to go to the exam? After all, no one there is checking if you got tested. That way, you can take the exam and have a chance to resit it. Or will you be considerate of your classmates and refrain from transmitting the disease to them, therefore missing out on the resit opportunity? In that case, you're actually getting punished. I think it's too easy for the university to leave all the responsibility on the students' shoulders."
In response to the students, the faculty stated that it is following the university's policy: students and staff should stay home if they experience Covid-like symptoms, follow the other social distancing rules, and take a self-test twice a week. According to Vice-Dean Elaine Mak, there is "no reason" to implement an additional policy for influenza. She finds that would be "too limiting."
Due diligence
According to Mak, students should also do their due diligence to avoid catching the flu or transmitting it to others. "The basic rules of washing your hands and coughing in your elbow still stand. If your classmates are couching, best not to sit too close to each other."
She believes that the common cold is "not enough reason" to stay at home, as long as you test negative for the coronavirus. "You can still come to the university if you have a runny nose. But sick is sick, and we have arrangements for that," Mak adds, stressing that she understands that getting sick adds an extra layer of stress to a student's life. "You call in sick and then we'll see how we can provide you with counselling. If students can't attend lectures or work groups, they can discuss the situation with the teacher. In case of something more structural, then the study advisor is the right person to turn to."
Consequence
According to UU's press officer Maarten Post, the recommendation to stay at home in case of symptoms, which leads to missing classes, is "a consequence of the rules surrounding the situation we find ourselves in. We can't do much else than asking people to adhere to these rules when they're sick, in order to prevent further transmissions."
"Education on location is crucial for students. That means that, if you have symptoms, then you really should stay at home and get tested," emphasises Post. "In some cases, teachers can step in by offering hybrid education. If that's not possible, it's a shame, but there's nothing we can do."
Advertisement