These are the new ministers and state secretaries who have studied at UU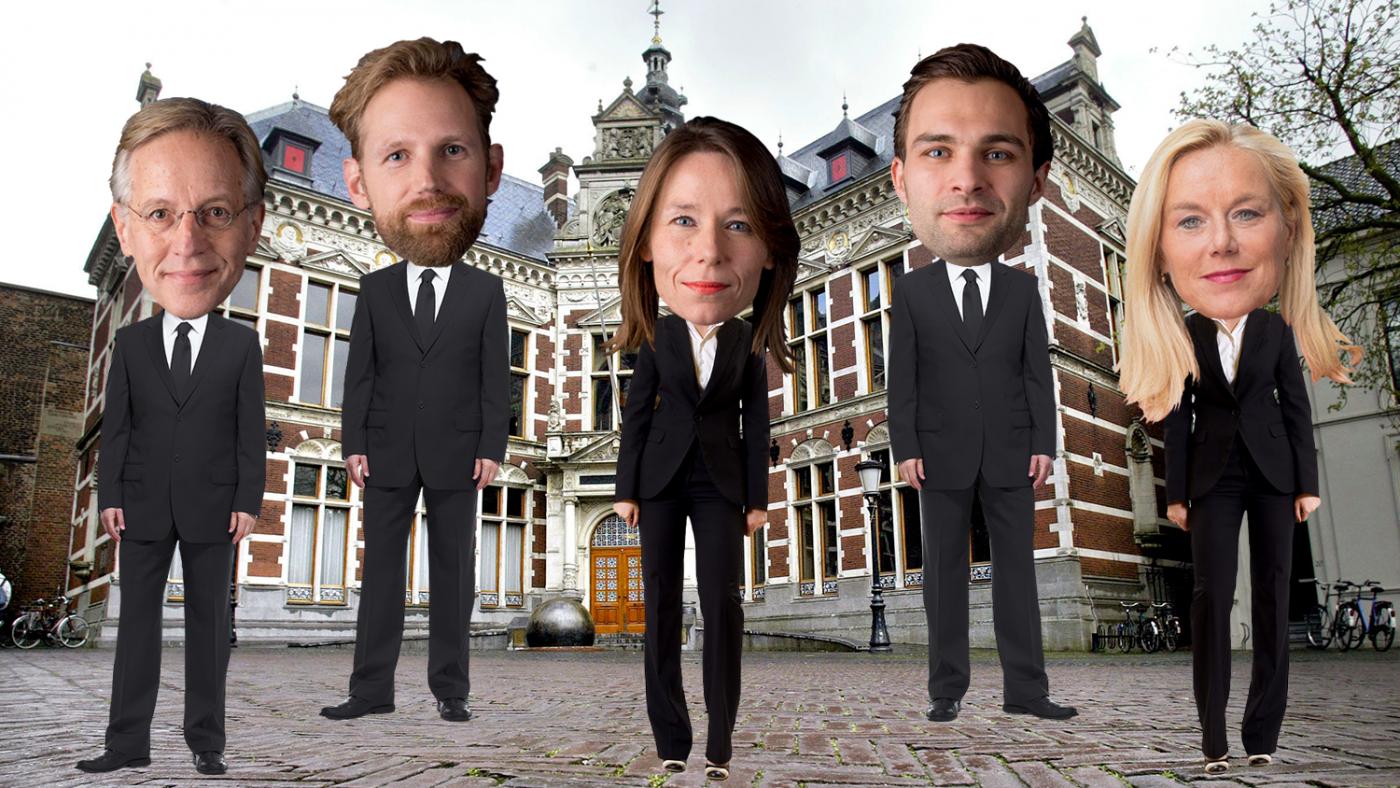 Photos: courtesy of the Dutch government, Shutterstock. Edited by DUB
Sigrid Kaag (D66), Deputy Prime Minister and first female Minister of Finance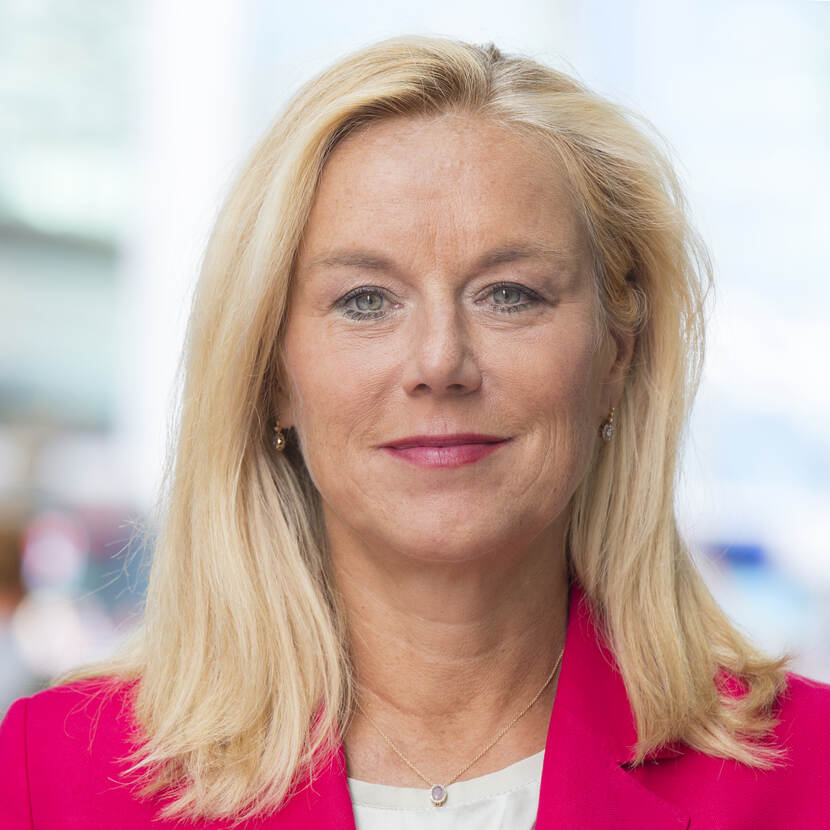 Education: Sigrid Kaag has attended several prestigious institutions, including the universities of Cairo, Oxford and Exeter, but she has also studied Arabic Language and Philology at Utrecht University. Her education abroad and professional experience as a top ranking diplomat have given her a somewhat elitist image, though she grew up in a simple flat in de Kerckebosch neighborhood in Zeist, where she lived until going to college.
Career: Kaag worked for several years in London as a Shell employee, but she has also served as a regional director for Unicef, covering the Middle East and North Africa. As a diplomat, she worked in Beirut, Vienna and Khartoum. Kaag became well-known thanks to her role as a diplomat for the United Nations. In 2013, she was in charge of dismantling chemical weapons in Syria. Five years later, she transitioned to politics, becoming the Minister of Foreign Trade & Development Cooperation in the third cabinet headed by Prime Minister Mark Rutte. Last year, she became the leader of her party, D66 (centre-left).
Personal life: Married with four children and two labradors. Born in Rijswijk, in South-Holland, in 1961. 
---
Robbert Dijkgraaf (D66), Minister of Education, Culture & Science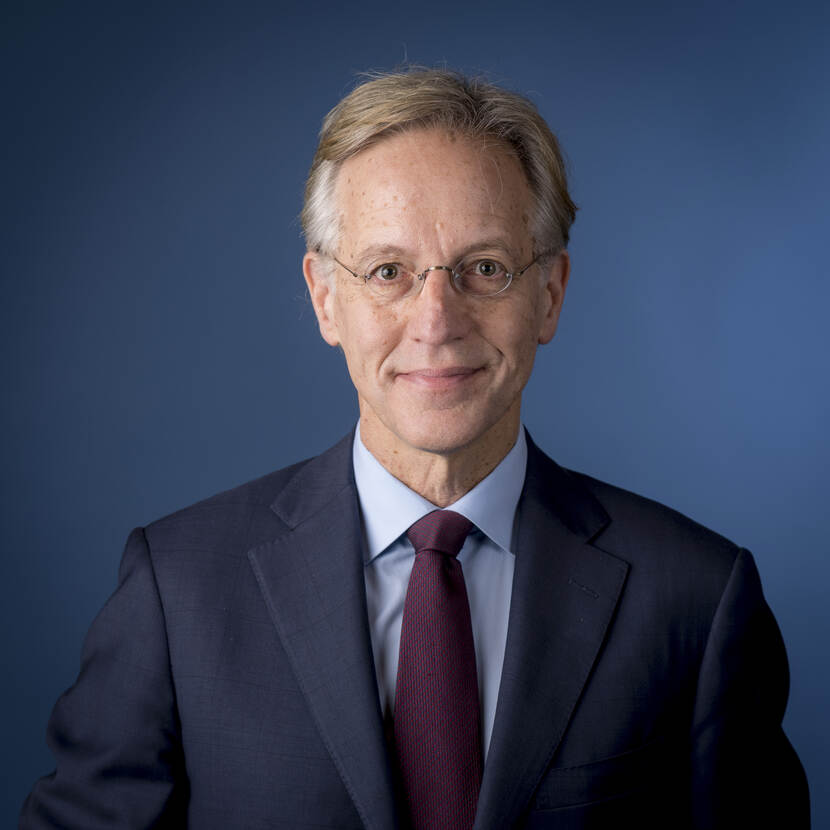 Education: Top scientist Robbert Dijkgraaf started his Bachelor's in Physics at Utrecht University in 1982. He left the university for a short while to learn to paint at the prestigious art school Gerrit Rietveld Academy, but later went back to Utrecht to study Theoretical Physics. Then, he went on to work for Nobel Prize winner and UU professor Gerard 't Hooft, getting his PhD with honors in 1989. As a student, he was a member of A-Eskwadraat, the study association spanning Physics, Mathemathics and Computer Science. He met his wife forty years ago in a student flat on Poortstraat street: he was living on the first floor, while she was living on the third. 
Career: Robbert Dijkgraaf is the director of the Institute for Advanced Study in Princeton, USA, and a professor at the University of Amsterdam. Dijkgraaf has been awarded the prestigious Spinoza Prize, the highest scientific award in the Netherlands. He's also headed the Royal Dutch Academy of Science for five years. Last but not least, Dijkgraaf is an excellent communicator: he was a frequent guest of the talk show De Wereld Draait Door, where he popularised science by explaining complex phenomena, like the Big Bang and theory of relativity, in an accessible way for laypeople.
Private life: Married with three children. Born in Ridderkerk, South-Holland, 1960.
---
Dennis Wiersma (VVD), Minister of Primary and Secondary Education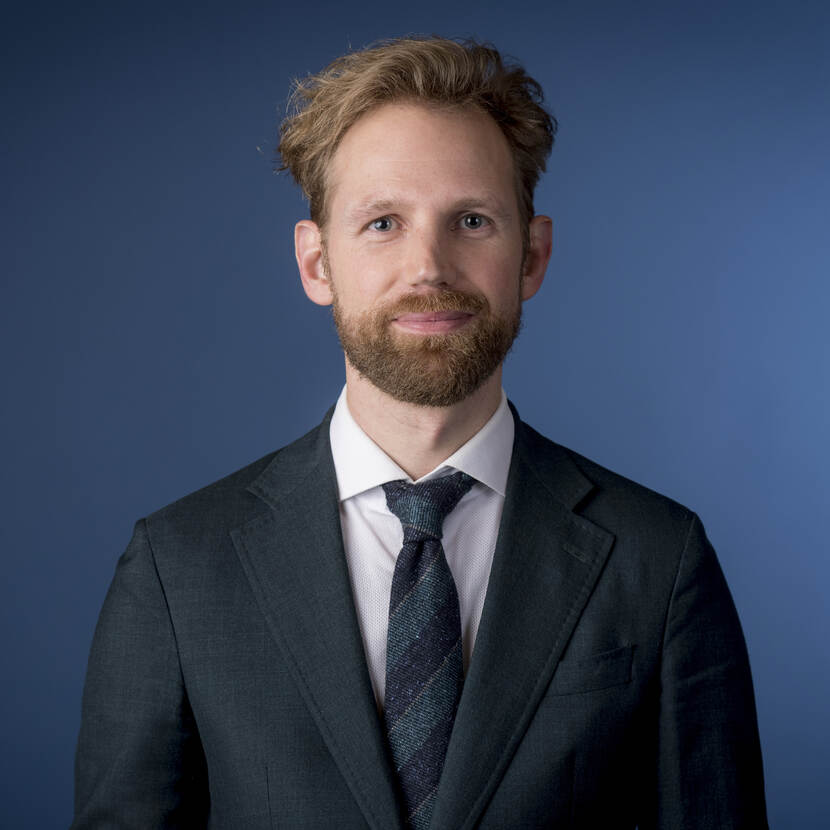 Education: Dennis Wiersma has had an impressive curriculum. In high school, he was advised to attend the third and lowest secondary school level (Mavo), but he managed to advance to the second level (Havo), which enabled him to attend a university of applied sciences (Hoogschool). But he didn't stop there, moving on to a research university, namely the University of Groningen, and a Master's degree in Public Administration and Organization Science in Utrecht. He got his Master's diploma in 2011. As a student, he served as the vice-president of the National Student Union (LSVb) and the president of FNV Jong, the youth branch of the Federation of Dutch Unions (FNV in the Dutch acronym). 
Career: After his studies, Wiersma worked at pension administrator PGGM and the Ministry of Social Affairs and Employment. He has been a member of Parliament since 2017, where he's served as the spokesperson for Social Affairs and Employment, Economic Affairs and Higher Education & Science for leading party VVD, among other roles. In the third Rutte Cabinet, he was the State Secretary of Social Affairs and Employment.
Private life: Married with two children, lives in De Bilt. Born in Franeker, Friesland, 1986.
---
Hanke Bruins Slot (CDA), Minister of the Interior and Royal Relations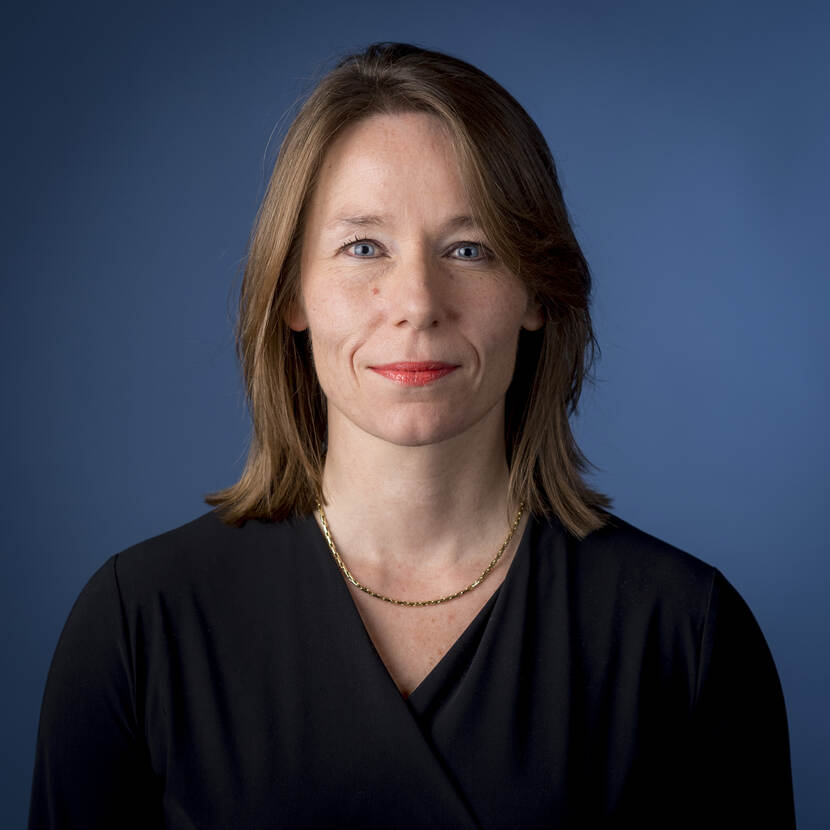 Education: Hanke Bruins Slot studied Dutch Law and Public Administration and Management in Utrecht between 1996 and 2001. She worked as a student and research assistant and played indoor and field hockey on a high level. In 2005, she became a national champion while serving as a keeper for the team HC Kampong. After her Master's, she followed her dream of joining the army. She completed a post-academic army officer training in 2005 at the Royal Academy in Breda.
Career: Bruins Slot was a platoon commander at the Artillery corps and joined the 2008 mission to Uruzgan, Afghanistan as a commander. She also worked for the Royal Army. In 2010, she was elected as a member of Parliament and in 2019 she worked as an Agriculture and Nature deputy for the province of Utrecht.
Private life: Married, still lives in Utrecht. Born in Apeldoorn, 1977.
---
Maarten van Ooijen (ChristenUnie), State Secretary of Youth & Prevention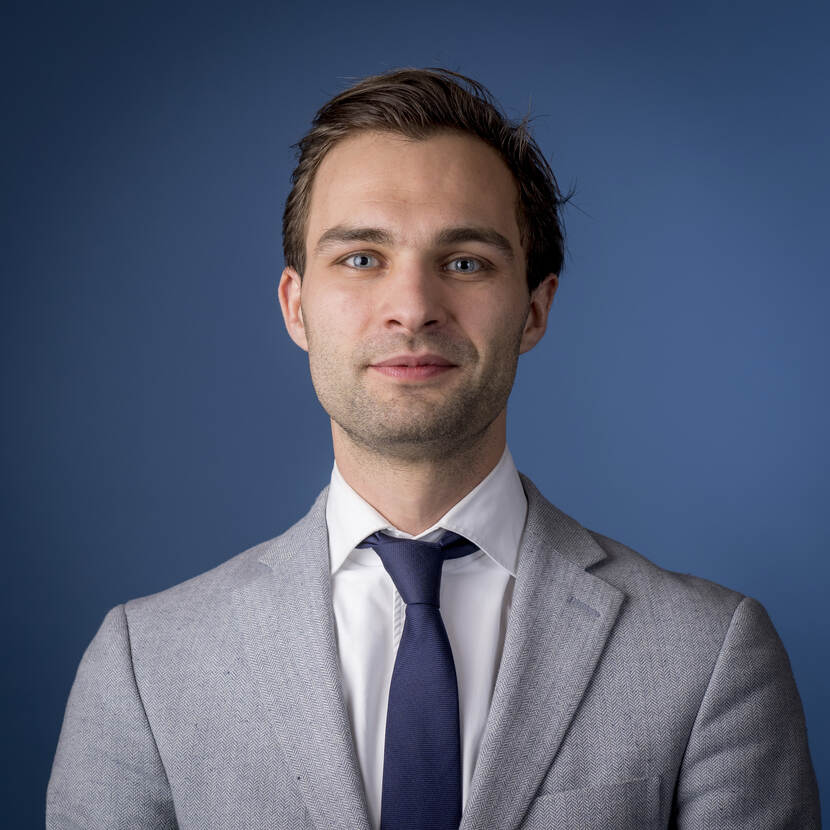 Education: Maarten van Ooijen studied Sociology at Utrecht University from 2009 to 2011, which he followed up with a Master's in Public Administration and Organization Science. During his studies, he chaired PerspectieF, the youth branch of Christian party ChristenUnie, for two years. He was a member of the national Christian student association CSFR, which is where he met his wife: she was his mentor during the introduction week. Van Ooijen says it was love at first sight. Until 2014, he lived in a student flat at the Amsterdamsestraatweg avenue.
Career: After his studies, he served as a city council member and party leader of ChristenUnie's Utrecht division. In 2018, he became a councilman, presiding over Welfare, Asylum, Integration and Sport. He was awarded the title 'Best young governing board member of the Netherlands' in 2019 for his speedy career in Utrecht politics.
Private life: Married, lives in Kanaleneiland with his wife and two children. Born in 's-Hertogenbosch in 1990. Aged 31, he is the youngest member of the fourth Cabinet headed by Prime Minister Mark Rutte.
Advertisement