Fund is established to plant trees across the country
Trees to be planted on behalf of graduates in the Botanic Gardens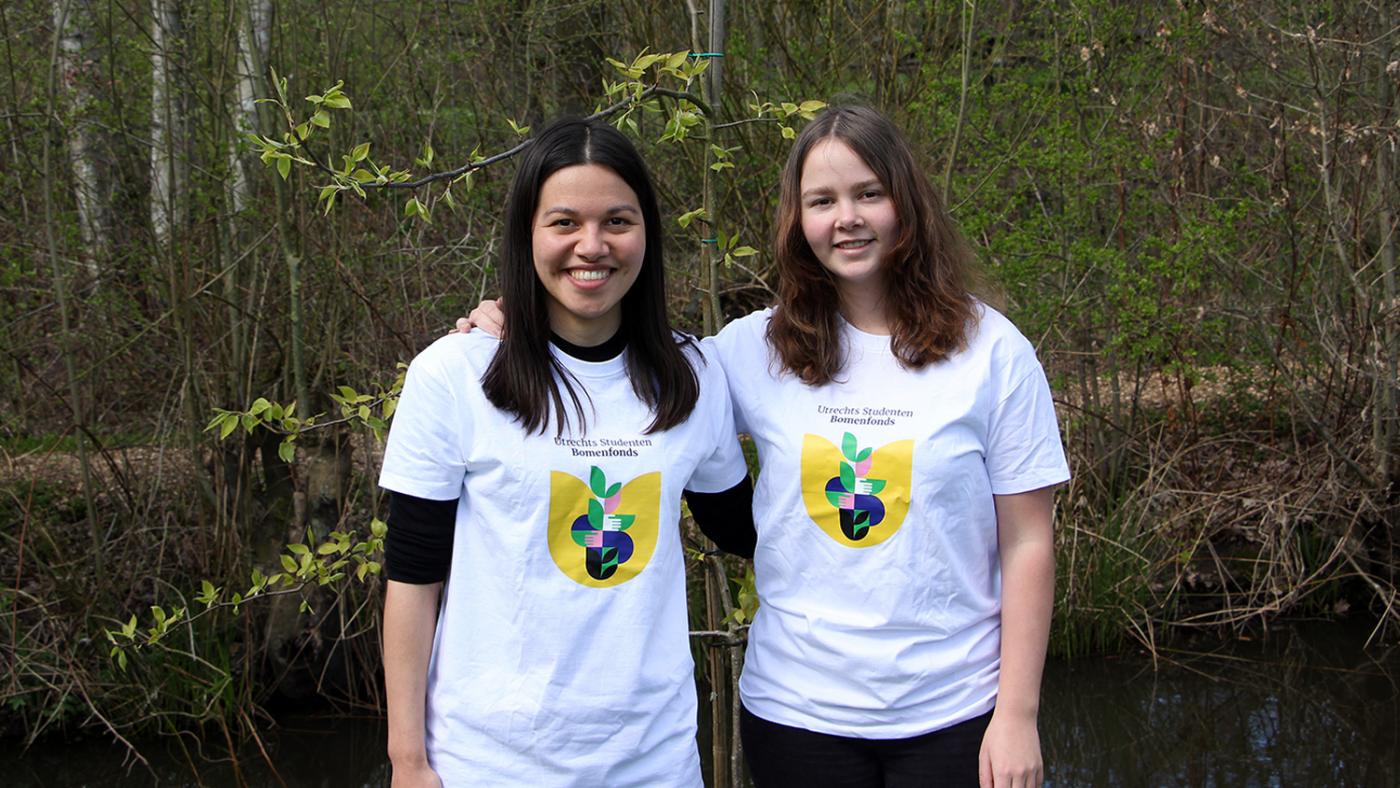 Students from the Utrecht Students' Tree Fund. Photo: DUB
A few months ago, students representing the Lijst Vuur party in the University Council came up with a plan to change the graduation gift. Early in 2022, the Executive Board agreed with the University Council to plant a few trees a year on behalf of graduates in the Utrecht Science Park. However, the number of trees was deemed too small by Lijst Vuur, which is why they came up with another idea in the autumn of 2022.
Initially, Lijst Vuur wanted to plant a tree for every graduating student but there were all kinds of practical challenges, such as finding a place where one can plant 9,500 trees every year. So, they went back to the drawing board. Their new idea has been recently approved by the University Council. It consists of two parts: one tree a year in the Botanical Gardens for all graduating students of a certain year and the establishment of a fund to which alumni, staff and students can donate money, which will be used to plant trees elsewhere.
Commemorative tree
"The Botanical Gardens were already planning to plant new trees anyway, so we can help them with their investment, in order to plant different types of trees that will be appropriate for the area, such as a large oak tree that would last a hundred years," explains Tamara Luiken, member of Lijst Vuur and co-initiator of the plan. She is pleased that the entire University Council agrees with their idea and that the Executive Board is set to implement it.
In addition, they plan to put benches around the graduation trees. "This way, the commemorative trees will be easily recognisable". Another goal of the plan is to help UU give something to alumni and encourage them to stay in touch with the university. "A tree planted in the science park in the name of graduating students is a nice symbol with which you can give something back to the area where you studied. Additionally, a tree symbolises the growth and development graduates will experience after graduation," says Tamara.
She hopes the benches will bring alumni closer to nature, so they keep coming back to "their" university. "Hopefully, that will given them a sort of nostalgic feeling."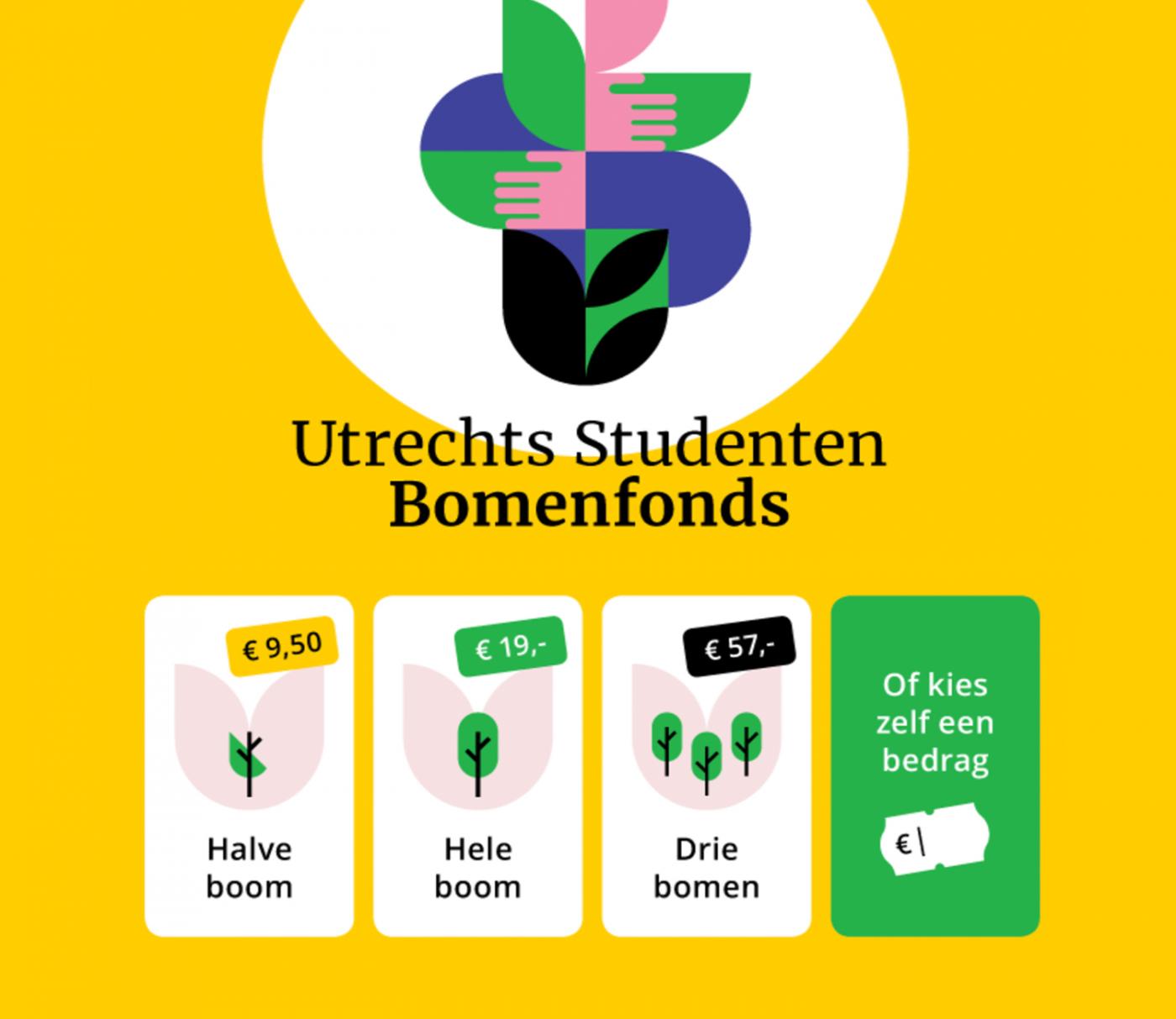 Tree Fund
The Utrecht Student Tree Fund (website in Dutch only, Ed.) was launched during the university's anniversary celebrations (also known as Dies Natalis), on March 26. That's when UU started a campaign to raise money for the fund among students and staff. Depending on the number of donations, students will decide how many trees will be planted each year and where, as well as which organisation is going to take care of that. "We will try to raise enough money to plant around a thousand trees a year but it would be nice if we could plant even more, of course." 
Through the tree fund, the UU Council aims to promote biodiversity by planting a significant number of trees across a large area. The council hopes that students will do things like donating a tree when they graduate or ask family and friends to donate a tree in their name as a gift. The establishment of a fund can also attract an external organisation that will find a place to plant all these trees, both inside and outside the Netherlands. The university wouldn't have to work with the same organisation every single time, according to Vuur's plan.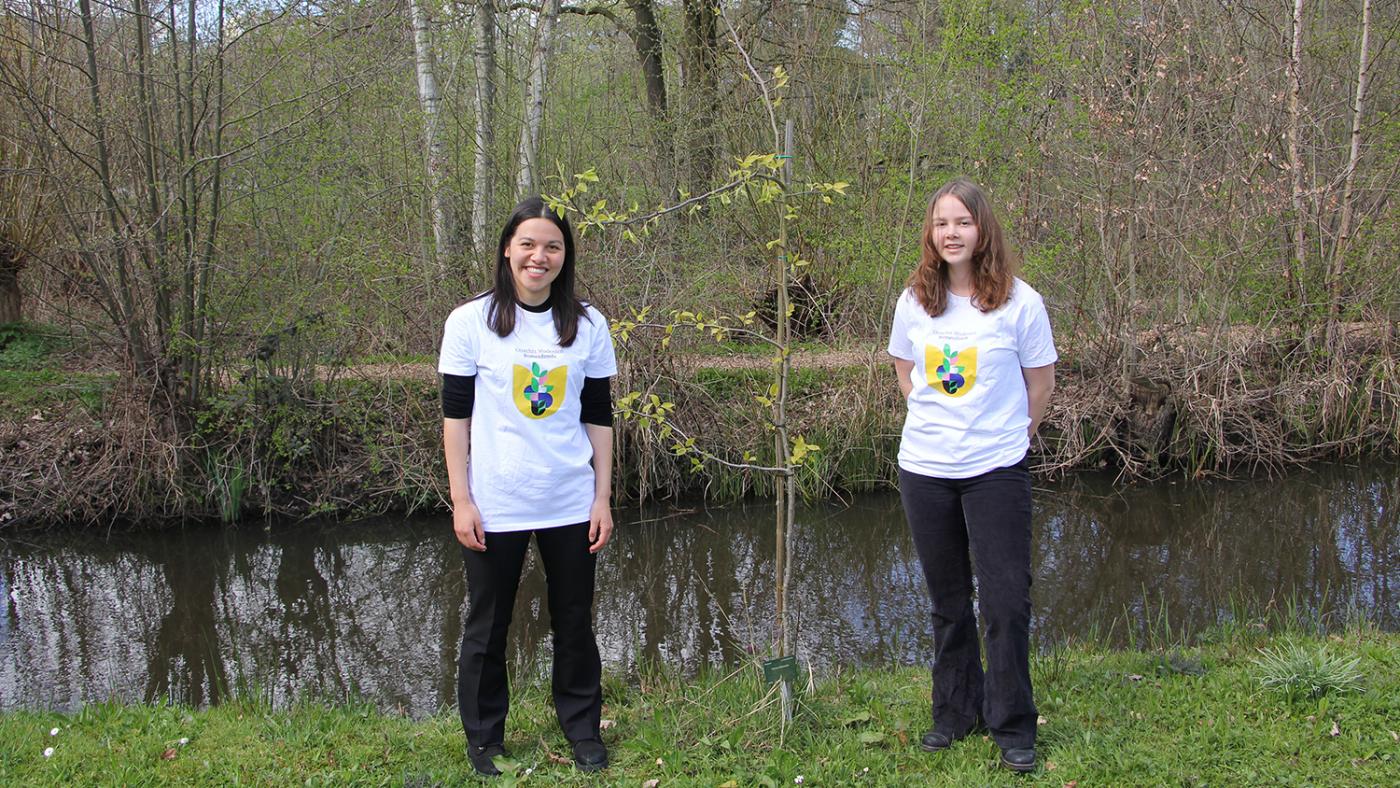 Tamara doesn't dare to say how many people will donate to this fund but she has her hopes high based on the first donations coming in. "We raised 680 euros on UU's anniversary day alone and we hope that the same will happen in future events." The costs of planting and maintenance are currently estimated at 19 euros per tree. "But if you cannot afford a whole tree, you can also donate a smaller amount. Donating more than one tree is possible as well, of course".
However, the tree fund plans to do more than just plant trees. It also aims to raise awareness of the importance of biodiversity. To this end, Lijst Vuur, in collaboration with the Sustainability Office, has developed several biodiversity-related activities, including masterclasses and a cooking game for staff and students. The Alumni Office is participating as well, with the aim to include alumni in these activities.
Tamara: "We will start the first activities during the Sharing Days, which will take place in June, and we hope to plant the first commemorative tree this autumn, representing those who graduated this academic year. Hopefully, alumni will come to see their 'own' tree, which will mature over the years just like them."
The old plan required 50,000 euros. Now, Lijst Vuur asked the Executive Board for a budget of 20,000 euros, which will be used to awareness-raising activities about biodiversity aimed at students, alumni and employees. This includes planting the annual commemorative tree.
Advertisement