How does tutoring work at your programme?
Twenty years of tutorship: from intense to pretty casual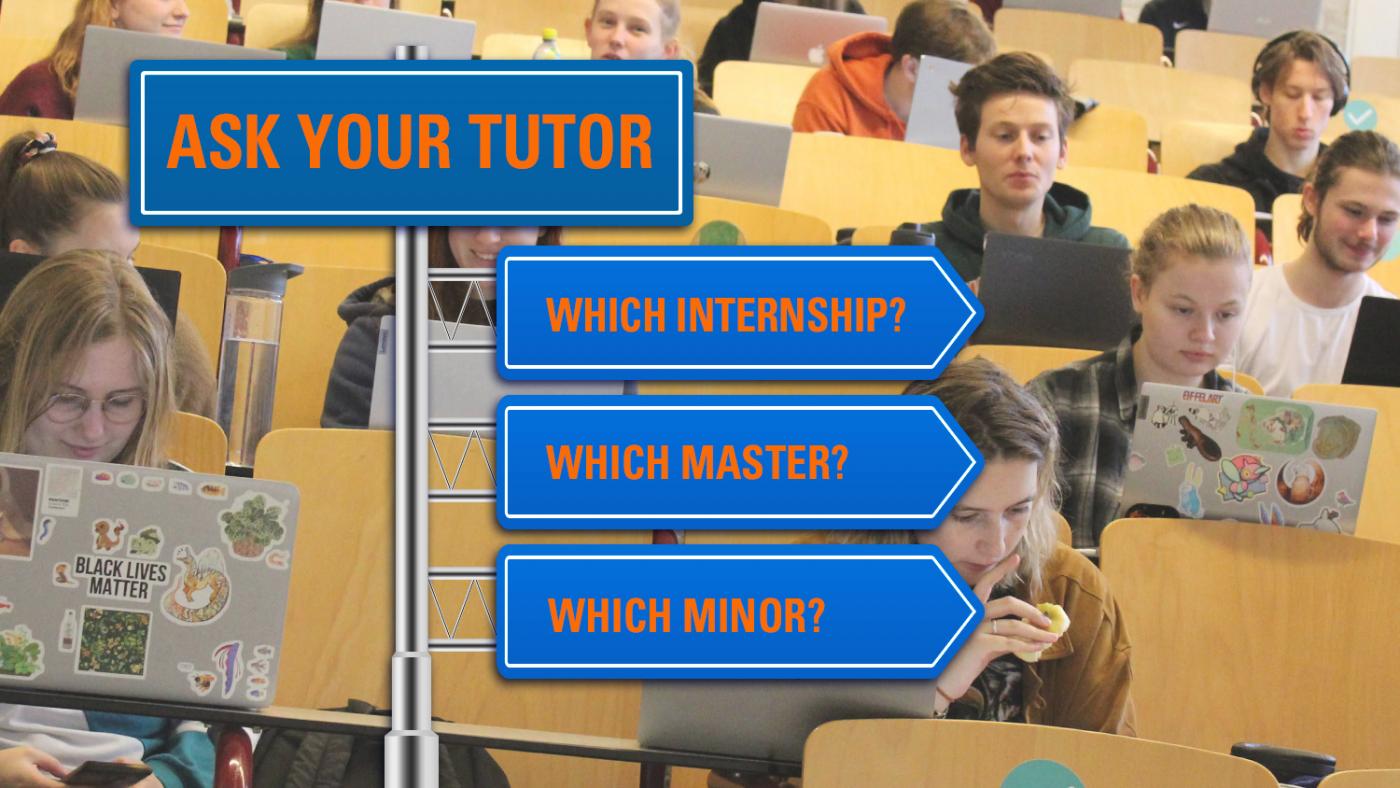 Photo: DUB, Shutterstock
Do you need advice about elective courses and study delays? Perhaps you're going through personal problems that affect your studies. The tutor is a teacher tasked with helping students out with all of these things. Every student gets appointed one in their first year of studies. In practice, however, how tutoring works varies per faculty, study programme and even per teacher. For example, some students are only in touch with the tutor during the first year, while others don't say goodbye to their tutor until they've concluded their Master's.
But there are general frameworks that apply to the entire university. Drawn up back in 2002, the tutoring programme was implemented along with the introduction of the Bachelor's & Master's system, explains Marieke de Bakker, Department Manager of Student Affairs within the Directorate of Students, Education & Research. One of the things that came along with that system is the possibility for students to build their own profile aside from the mandatory courses, choosing elective courses and a minor. "One of the reasons we implemented the tutorship was to help students make that choice," explains Bakker.
Since 2002, therefore, first-year students get appointed a teacher as a tutor, with whom they can discuss their path. The tutoring programme was last revised in 2015, the same year matching was introduced. Matching consists in a series of activities to determine whether a student is a good fit for a certain Bachelor's programme. "Back then, we said: 'it's important to continue matching first-year students so we can keep helping them find out if they're in the right place," De Bakker says. In her view, tutorship is extremely valuable. "Students in Utrecht have a lot of choices. It's useful to have a teacher who can show you around." However, she does acknowledge that the interpretation of what tutorship means varies greatly due to the significant differences between faculties, study programmes and even between tutors themselves.
---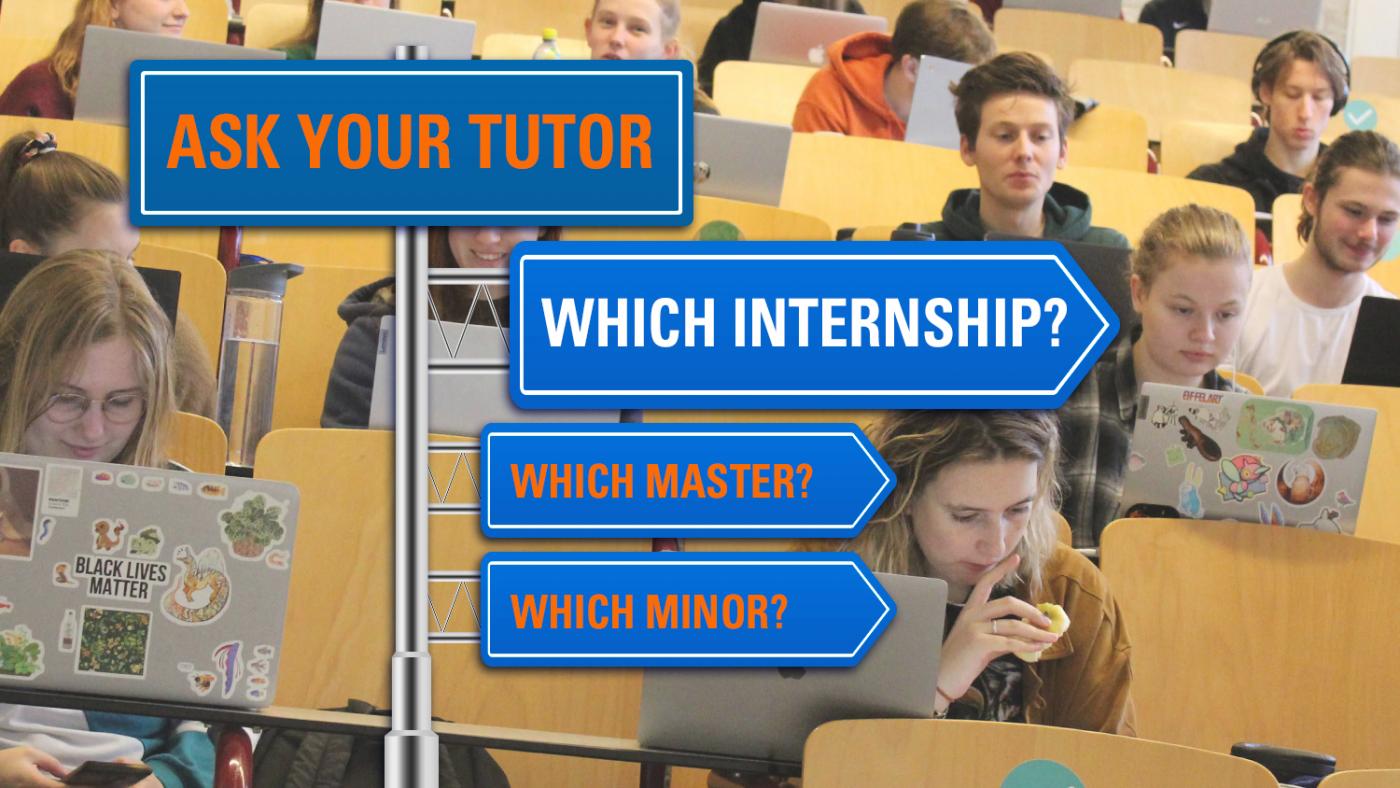 Veterinary Medicine: a tutor from start to finish
Yvonne van Zeeland is a teacher at the department of Clinical Sciences at the Faculty of Veterinary Medicine. She has been working as a tutor for about eight years, guiding students throughout their entire studies. Even before she was an official tutor, students used to come to her with questions. "They would run into me at the clinic, then I'd notice they were struggling with something, and they would ask me for advice. Then you talk to them and it's really helpful to them. I think that a listening ear is wonderful to have." She talks to students at least twice a year.
In the Faculty of Veterinary Medicine, there are mandatory assignments associated with the tutorship. For example, Bachelor's and Master's students are supposed to write a personal development plan (POP) every semester, which is to be discussed in the meetings with the tutor. Master's student Nora Ahrens is almost done with her studies after seven years. According to her, writing such a plan takes considerable time and energy, but it's definitely worth it. "You're stimulated to think about your strengths and weaknesses and actively work towards your goals." Van Zeeland gives Nora practical tips that she can implement right away. "It's hard for me to call people out on things. So Yvonne asked me: what do you need so you will be able to do that? Making agreements with them in advance might help, for example. That way you reach the essence together, which is really nice. She got me thinking: 'oh, I'd never thought of it that way'"
Throughout the first year, students have a number of plenary meetings with the tutor. These meetings focus on topics like teamwork. For those in the second year or above, the meetings are held one on one so that students can also address personal matters. Usually, thirty minutes are reserved for those meetings, but Van Zeeland says they rarely take less than an hour. "I'm there for them. If a student needs more time, then I simply spend more time on them." As far as she's concerned, the university should make more time for the tutoring programme. "Students might get the feeling that they're just a number and that they aren't seen. If you have a tutor, then you have a point of contact, someone who knows who you are. In my view, thirty minutes twice a year isn't enough."
---
Social geography: ten meetings in the first year
At Social Geography & Planning, the tutoring programme lasts a year. Thanks to the renewal of the study programme last year, the tutoring programme was given a makeover as well. At the time, Veronique Schutjens had just started working as a tutoring coordinator. She made sure that the content of the meetings with the tutor matched the courses that were running at that time. Ten meetings are held in the first year of one's studies: seven with the tutor group and three individual ones. In the last two individual conversations, students are supposed to present a development report of their own making, in a format of their choosing: it can be a text, a video, a comic, a podcast and so on. Making and discussing the report is a prerequisite for starting an internship in the third year. The students also get credits for this work.
To second-year student Bob Jurgens (18), the meetings were very useful, especially in the second year, when the student feels there is a lot of "freedom of choice". Having a tutor and being expected to write a development report helped him make these choices. "If you work on your development report throughout the year, it's actually not that much work," says the student. The more the first year progressed, the less useful he felt the meetings were. But he says this was taken into account, as the number of meetings diminished over time.
---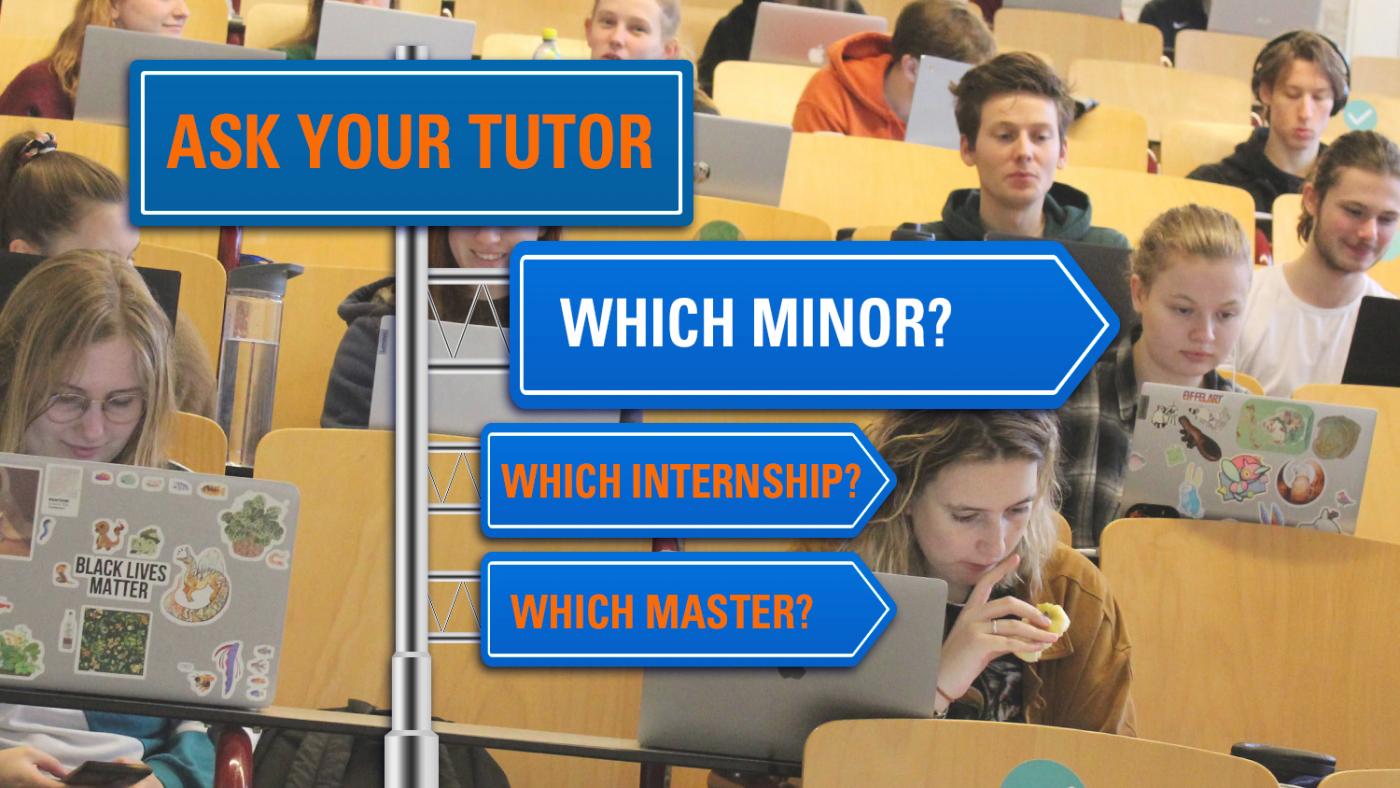 Dutch: a tutor
and 
a student coach
Those enrolled in the programme Dutch Language & Culture have group and individual meetings with the tutor in the first year and only one-on-one meetings in the second year, but those are optional. In addition to the tutoring programme, first-year students can count on another point of contact: peer coaches. Tutor coordinator Sterre Leufkens: "Last year, we worked with student mentors from the study association. But, this year, we were able to appoint two people who were trained by welfare trainers from the Faculty of Humanities." She explains how this forms a great addition to the tutoring programme: "They organise meetings for the first-year students in which they offer very practical guidance: where to find the study schedule, what is the MyUU app, and so on. They also do fun, social things. "Tutors don't go bar crawling with students but the peer coaches do."
Sanne Lolkema (20) had a student as her mentor in her first year and enjoyed the experience. At the time, she was the education commissioner of the study association, so she made a case for the appointment of peer coaches. But she says the meetings with the tutor were also very helpful. "I really liked that there was a general meeting explaining how things work. You're pretty much thrown into the deep end in the first year."
Back then, she had two individual sessions with Leufkens, which lasted about 15 minutes. They talked about what the first year felt like for her and her choice of a deepening package. But, after that first year, she didn't call the tutor anymore. "I do get a lot of information from Sterre about things that are going on in the programme, such as internships you can apply for or opportunities to study abroad. Sterre is basically an information channel for me through which I hear about this sort of thing."
To Leufkens, the beauty of tutoring is sometimes seeing students finding their way in a completely new environment despite tough personal issues. However, it can be frustrating when students don't come to her or come to her too late. "Then they fail courses in the first two blocks and there is a functional limitation (functiebeperking) on block 3. Then I think: 'If you had come to us right away, we could have helped you out with that'".
Advertisement