Read in Dutch
Carrying trolleys, backpacks, and large suitcases, around 233 students entered the former military base at the Prins Hendriklaan last week. They were the first-year students, for whom University College Utrecht will be home for the next few years. They'll live there, study there, and organise their debates and activities there. Before they're allowed to study at UCU, students have to pass a selection process in which the motivation letter and a personal interview are the deciding factors. Their parents will also need to have quite a lot of money at the ready, as UCU costs more than 10,000 euros a year. The fee covers both tuition and a campus fee for their living arrangements.
The freshmen start off with a general course in academic skills, and then choose courses from a programme that covers several disciplines. They can choose from all courses offered by the UU, such as Biology, Geography, Art History, or Economics. They're short, intensive programmes: students are expected to study over 40 hours a week. Central to the programme are research skills, presentation skills, and writing skills.
Absurd to make 17-year-olds choose one single disciplines
Utrecht University presented a first in 1998: University College Utrecht was the first Anglo-Saxon-type college, where students would study according to the Liberal Arts & Sciences principle. Students don't choose one single discpline, but receive a broad education. UCU pioneer Hans Adriaansens had managed to make a deal with the city that allowed him to turn the Kromhout military base into an authentic campus. He created a broad bachelor's programme, with small classes taught by excellent teachers. He thought it absurd that 17-year-olds had to choose a single discipline to pursue. The programme was taught in English to ensure a significant number of international students would enroll. Contact among students of different nationalities would add an extra dimension to the education. It succeeded. Nearly half of all UCU students are from abroad, coming from over 75 countries.
As time passed, interest in the UCU model flourished. There are now ten comparable colleges throughout the Netherlands, such as in Amsterdam, Rotterdam, Leiden, and Maastricht. Adriaansens also founded University College Roosevelt in Middelburg, a college that's overseen by the UU.
There's a healthy sense of competition between the colleges
"There's a healthy sense of competition between the colleges. The Dutch market, especially, is finite; it's not an issue internationally," says James Kennedy, professor of modern History, who switched from Amsterdam to Utrecht in 2016 to become UCU's dean. "I often meet with the other deans. We're all in the same boat, as it were, even if there are many differences between our colleges. Some choose a more thematic approach, for instance by choosing a political profile, and not all colleges have residential campuses."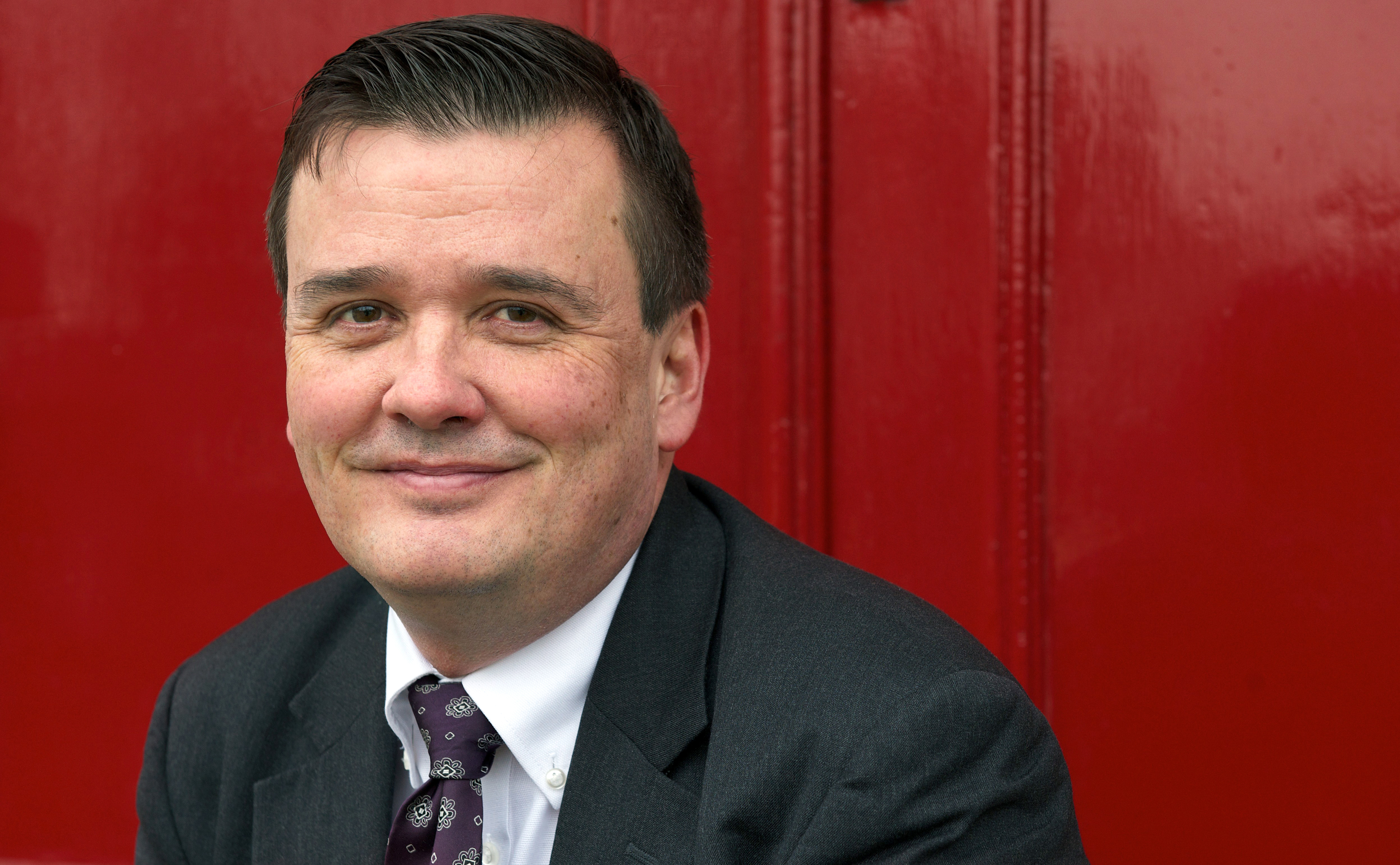 Asked to describe UCU's strength, Kennedy points out the balance between expert knowledge and learning academic skills. "You want to teach the students enough professional knowledge to allow them access to a master's programme. Additionally, our small-scale education means we can spend a lot of time on research methods, debating, and presenting. Students come to us because they're curious and want to know how things work. I'm impressed with the enthusiasm in this respect."
Our tutors are less non-committal than elsewhere
Kennedy was raised in the United States, and studied liberal arts education at a college in Georgetown. "In the US, going to college is the rule; here, it's the exception. Another difference is that students go straight from a bachelor's programme to the labour market, choosing for example a track in teaching."
Hans Adriaansens once said the entire university ought to follow the example set by University College. Kennedy doesn't want to take it quite that far, but he does see that many examples of educational innovation originated at University College. "The discussion about a broad bachelor's programme with room for exploration beyond one's own discipline is one that's held often. You also see the recurring call for smaller classes. We're an example of how to go about that. We need to ensure we continue to be the driving force behind educational innovation. Another example of something other programmes can learn from us, is the way our tutor system is set up – less non-committal than it may be elsewhere. We also spend more and more time on the relationship between education and society. What can students, through education, do for the city?"
We're reluctantly elitist
UCU is often accused of being elitist. Kennedy: "We are, if reluctantly. We provide fifty scholarships each year, for international and Dutch students who can't afford the programme, but who are good matches for UCU in terms of motivation and interests. When we distribute the scholarships, we pay a lot of attention to the group diversity. Generally speaking, our student population consists of well-to-do students. These students value self-development over a programme that leads directly to a career path. Still, we'd prefer to see more diversity; students with a migrant background, for instance. For them, a scholarship could be an appealing option."
Taking a look at the Dutch and international students, Kennedy says the groups work well together. There's a good mix in that respect, although Dutch students tend to be more active participants in the student association; the international students, in co-determination.
In ten years, University Colleges will be a well-known concept throughout Europe
UCU's reputation has improved in the past years. In the early years, graduates often encountered issues when applying for master's programmes. In the eyes of admittance committees, UCU students lacked specific expertise, and they were regularly redirected to pre-master programmes first. "Now that programmes have had some experience with our students, we're seeing they're admitted directly a lot more often. It's only an issue in some science disciplines. Around 90 percent of our students continue their education with a master's programme; of them, a third go abroad."
Kennedy thinks that ten years from now, University Colleges will be a well-known concept in Europe, and will attract even more international students. "We'll also keep busy with educational innovation. We're experimenting with finding a balance between disciplinary and interdisciplinary education, for example. We need that innovation, because we need to ensure our teachers and students stay motivated."
James Kennedy guest editor-in-chief at DUB
University College Utrecht is celebrating its twentieth anniversary, which it celebrates with a week-long lustrum programme. Last weekend's programme was held under the banner of Open Monument Day. This week, author Maxim Februari will visit the campus to discuss his book The Book Club with students, and on September 15th, a large UCU festival will be held.
For DUB, the lustrum is occasion to invite dean James Kennedy to act as guest editor-in-chief. In the coming weeks, DUB will publish several articles of which the topics were suggested by the dean.

Read all articles written on advice ofguest editor-in-chief James Kennedy.