'Vaccination mandates and QR codes shouldn't be a taboo in higher education'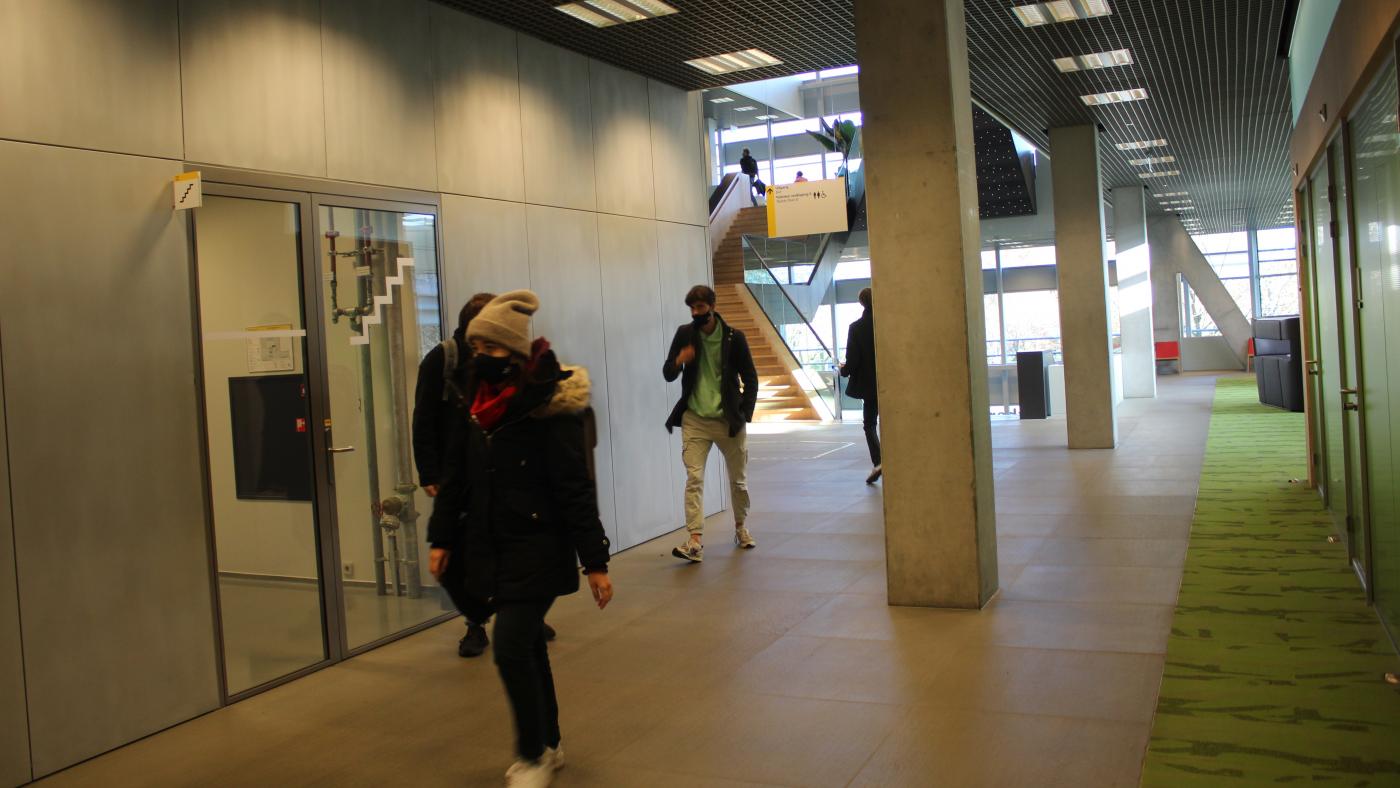 Students wearing masks in the Koningsberger building, Photo: DUB
In The Hague, politicians have put those plans aside for now. But, at Utrecht University, the discussion about whether or not higher education institutions should demand QR codes is still going strong. The Executive Board has declared itself against the Covid pass, but does not entirely dismiss the idea. An increasing amount of students also finds the proposal of a Covid pass mandate disproportionate, something that should never be implemented. Some qualify it as "compulsory vaccination in disguise", as they find that the measure would single out and exclude a group of students. Additionally, these students wonder why only people with underlying health issues that make them more vulnerable to the coronavirus are not the only ones being forced to be vaccinated.
Student Samuel De Weerd writes in an op-ed recently published by DUB that "healthy young people or young adults do not get sick from this virus, or at least not as sick. Besides, vaccinated people can also infect others". De Weerd sees mass vaccination programmes as nothing but "fighting the medical symptoms" of a much broader problem. He is not the only one who thinks that way. Earlier this month, a group of students from Utrecht, Amsterdam and Rotterdam published a manifesto against the QR codes at universities, arguing that the measure would deprive them of their right to accessible education, as well as limit their personal freedoms.
Vaccinate, vaccinate, vaccinate
These students' protests go against experts' advice. Marc Bonten, a doctor and microbiologist who works for Utrecht University and the Outbreak Management Team, the team of experts advising the Dutch government on how to tackle the pandemic, declared to newspaper NRC on December 3 that he is not an activist of vaccination mandates, but "if we want to get out of this situation together in a safe, fast manner, then vaccination is the best solution. There should be policies to increase the vaccination rate."
Patricia Bruijning, pediatrician working for the University Medical Centre Utrecht (UMCU) agrees. "If everyone gets vaccinated, the healthcare system will not collapse because most vaccinated people do not get very sick. But that effect is felt more by people with the highest chance of being admitted to the hospital, a group most students are not part of."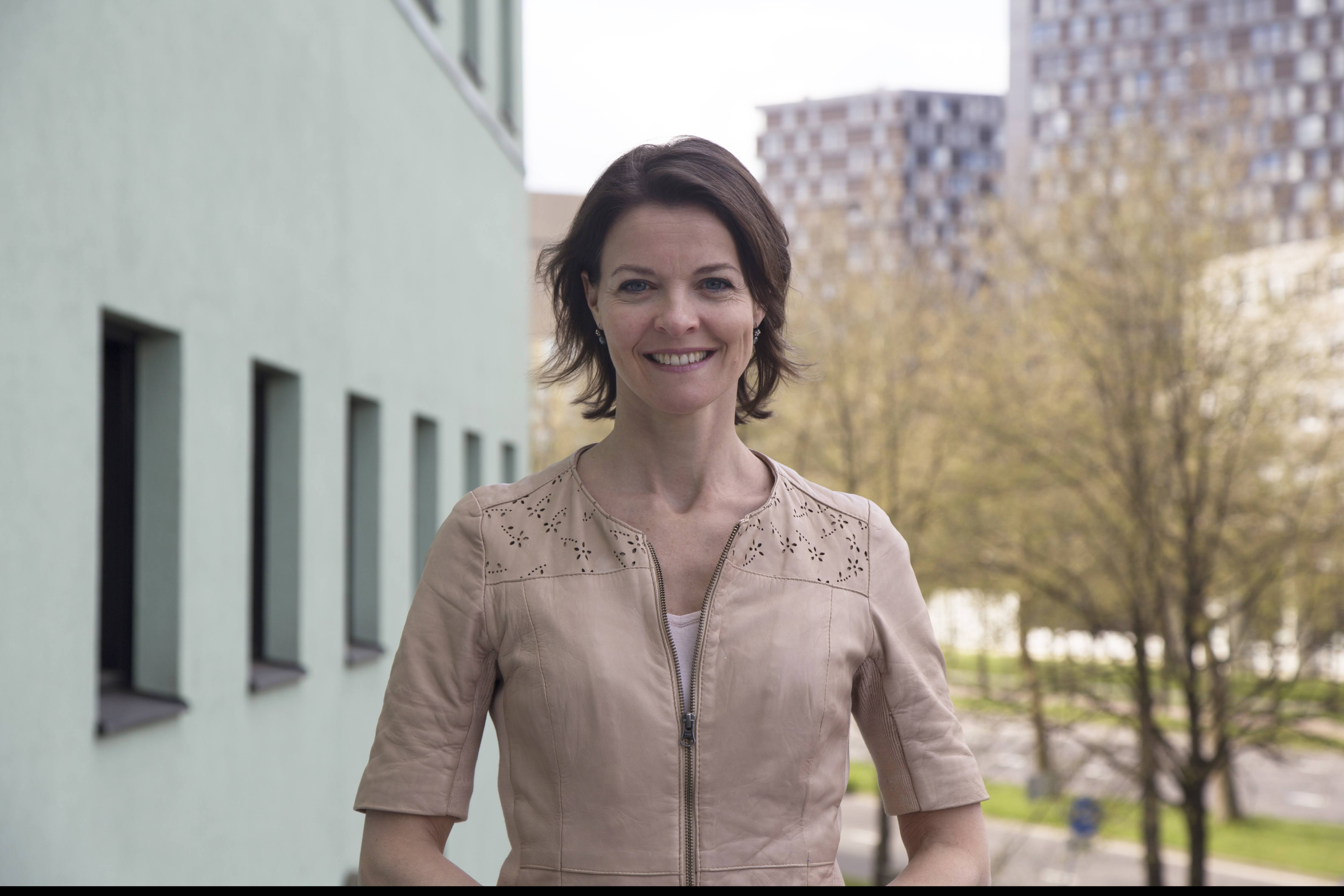 Patricia Bruijning: "Right now, the Covid Pass is in the best interest of students themselves." Photo: Ivar Pel
For this reason, Bruijning understands why the QR codes are generating such a discussion among students. "Young adults are not likely to be end up in the ICU because of Covid. They don't see the direct benefit of getting vaccinated for themselves. But one of the most important reasons why we need to get vaccinated is to contain the spread of the virus, so that it doesn't reach the most vulnerable members of society. The infection rate must go down, and young people play an important part in that process. Yes, vaccinated people can transmit the virus to others, but the chances of that happening are reduced by 50 percent."
Therefore, young people have a responsibility towards others, as they can contribute to the solution. "As long as the virus continues to circulate, society cannot reopen and go back to normal. And that's something that also affects young people."
That's why Bruijning defends that the Covid pass is in the best interest of students -- yes, even when implemented at higher education institutions. "Once there is no longer a threat of collapse in the healthcare system, then we can stop using it. At the end of the day, we have to make sure that everyone who is 60 or older is protected by means of a vaccination, because we want to avoid finding ourselves in the same crisis every year."
Proven efficacy
Annelien de Dijn, Professor of Modern History of Politics at the Faculty of Social Sciences, doesn't have a problem with the implementation of a Covid pass mandate in universities, either. As long as its efficacy is proven. "Did the amount of infections go down after the introduction of the Covid pass? Did more people decide to get vaccinated because of it? Or are you just getting people upset and it's not really delivering anything? These are relevant questions in this dicussion", according to her.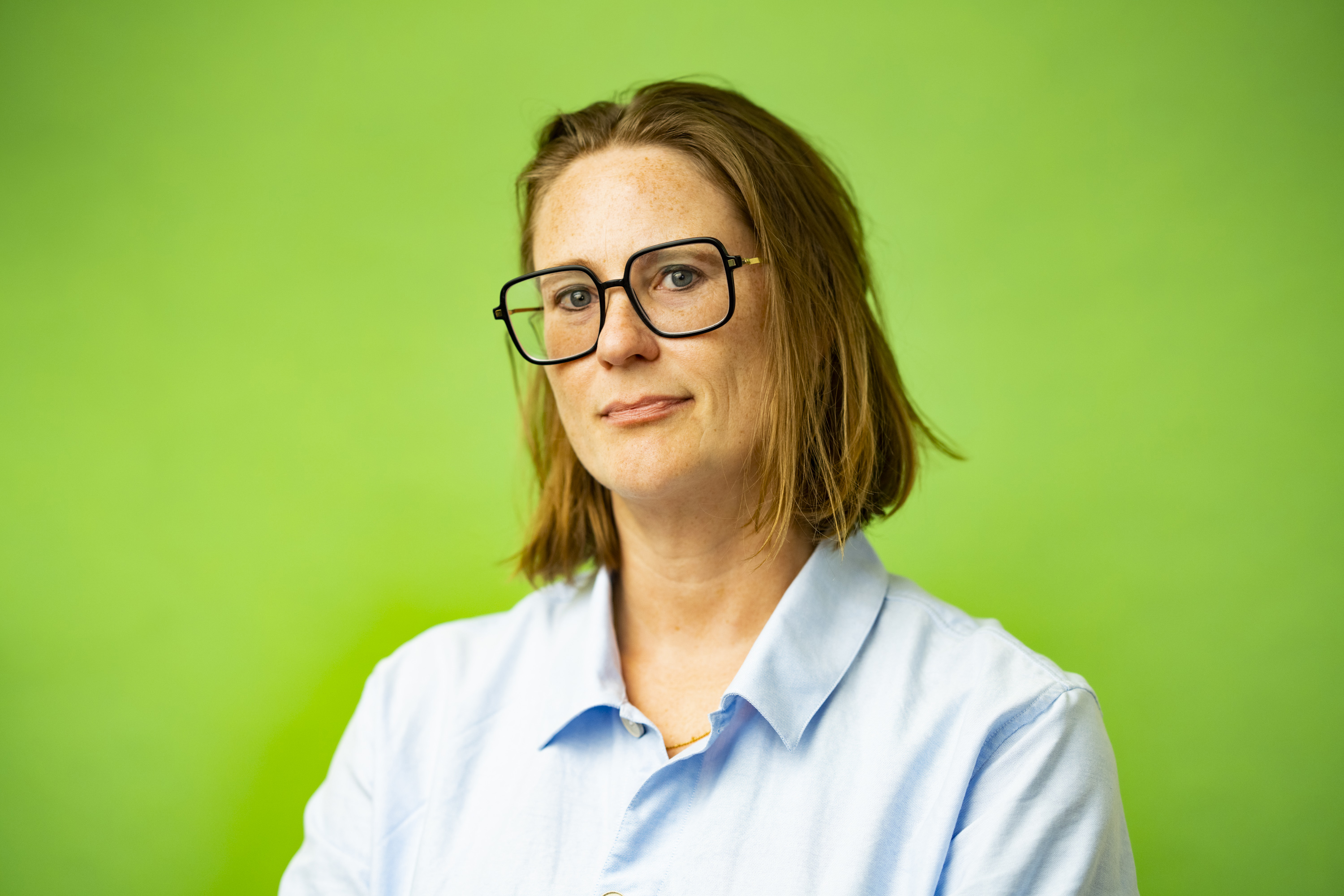 Annelien de Dijn: "Young people are, in this sense, privileged. The fact that they do not get sick is good, but that doesn't mean that they can just sit and do nothing." Photo: Ivar Pel
De Dijn, who conducts historical and philosophical research into the concept of "freedom", thinks that students who refuse to get vaccinated or oppose the QR codes do not have a sound argument to defend their position. "A QR code would keep a small group of students from having classes on campus, but you can also look at it the other way around. The online classes that students are being forced to have are demonstrably less good than the face-to-face classes they were used to having. These restrictive measures therefore disadvantage a much larger group of students, who would be able to have classes on location thanks to a QR code."
To De Dijn, the fact that the coronavirus is less dangerous for young people is not a relevant argument. "Young people are, in that sense, privileged. The fact that they don't get sick is good but it doesn't mean that they can just sit and do nothing. Getting vaccinated is something you also do for other people, to protect them. Everybody is part of the same society, with rights and duties. You get vaccinated to show solidarity."
She findsthe argument that vaccines can be harmful to our health in the long run simply absurd. "I don't want to talk much about medical issues, I'll leave that to the specialists in the medical field, but vaccines have given the world more freedom. They have demonstrably caused a revolution in the field of public health. After vaccines were invented, child mortality rates dropped drastically, we live longer, and humans have become physically stronger."
In addition, De Dijn states that this discussion shouldn't be about principles. Rather, it should be about behaviours. "Our behaviour is always hypercontrolled. We have to observe all kinds of behavioural rules. For example, we know that we shouldn't walk in the middle of the road. Most people keep themselves to it. Freedom matters, but this discussion should focus less on personal freedoms and more on the display of solidarity and how we can get rid of the virus as soon as possible."
Fundamentally allowed
Like the others, Janneke Gerards, Professor of Fundamental Rights, doesn't see any reason not to get vaccinated. "Of course there's freedom of choice and the intrinsic right not to want foreign substances injected into your body, but that doesn't mean that these rights should never be limited." If society needs it, even a vaccination mandate is legally justifiable. 
Based on scientific evidence and ethical arguments, the European Court of Human Rights has declared that states may impose a vaccination mandate. In fact, it has already done so in the past. "This can only happen under strict conditions, but in that case the collective interest can outweigh the individual interest," explains Gerards.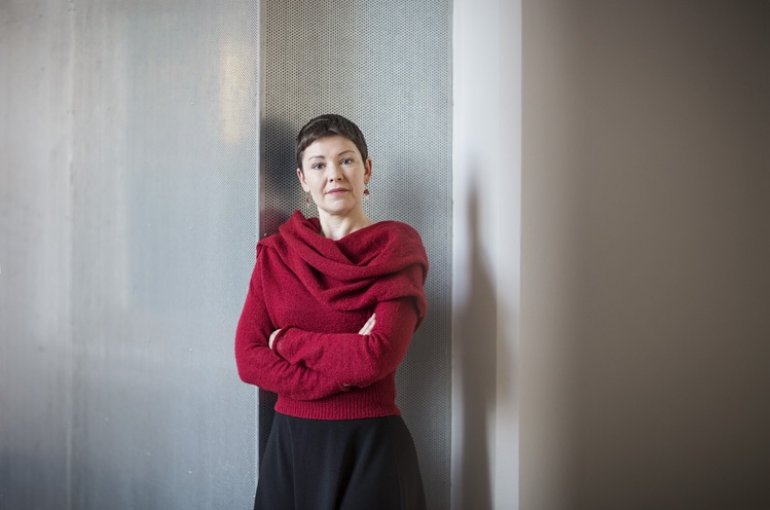 Janneke Gerards: "More fundamental rights are at stake in this discussion." Photo: UU
But making a vaccine mandatory is like "horse medicine", she says. The Covid Pass would be a much less drastic solution, but even that measure should only be adopted if it meets predetermined conditions. "That includes the condition that the introduction of a QR code must lead to a reduction in the number of hospital admissions. Or that there is a legal basis approved by the Parliament and the exceptions to the mandate have also been laid down. We always have to ask ourselves what a measure such as a 2G or 3G QR code will yield and whether its implementation and control are feasible," states Gerards.
If those conditions are met, a QR code in higher education institutions is constitutionally permitted. "The right to education is enshrined in the Constitution and in treaties, but the right to physical education is not," Gerards explains. "In addition, more fundamental rights are at stake in this discussion. In addition to the right to education and the right to equal treatment, there is also the right to health. The introduction of a QR code in higher education can be defended from the obligation to protect that right to health and to prevent a worse (health) crisis. However, it is and remains a political decision."
UMCU participates in national doubt hotline
From Monday, December 13, the University Medical Center Utrecht will participate in a national doubt hotline. People who have questions about the Covid-19 vaccines can call this line five days a week, from 8.30 am to 4.30 pm. The national number is 088-7555777.
Advertisement