When your Dutch buddy becomes more: 'My mom said: 'go for it!''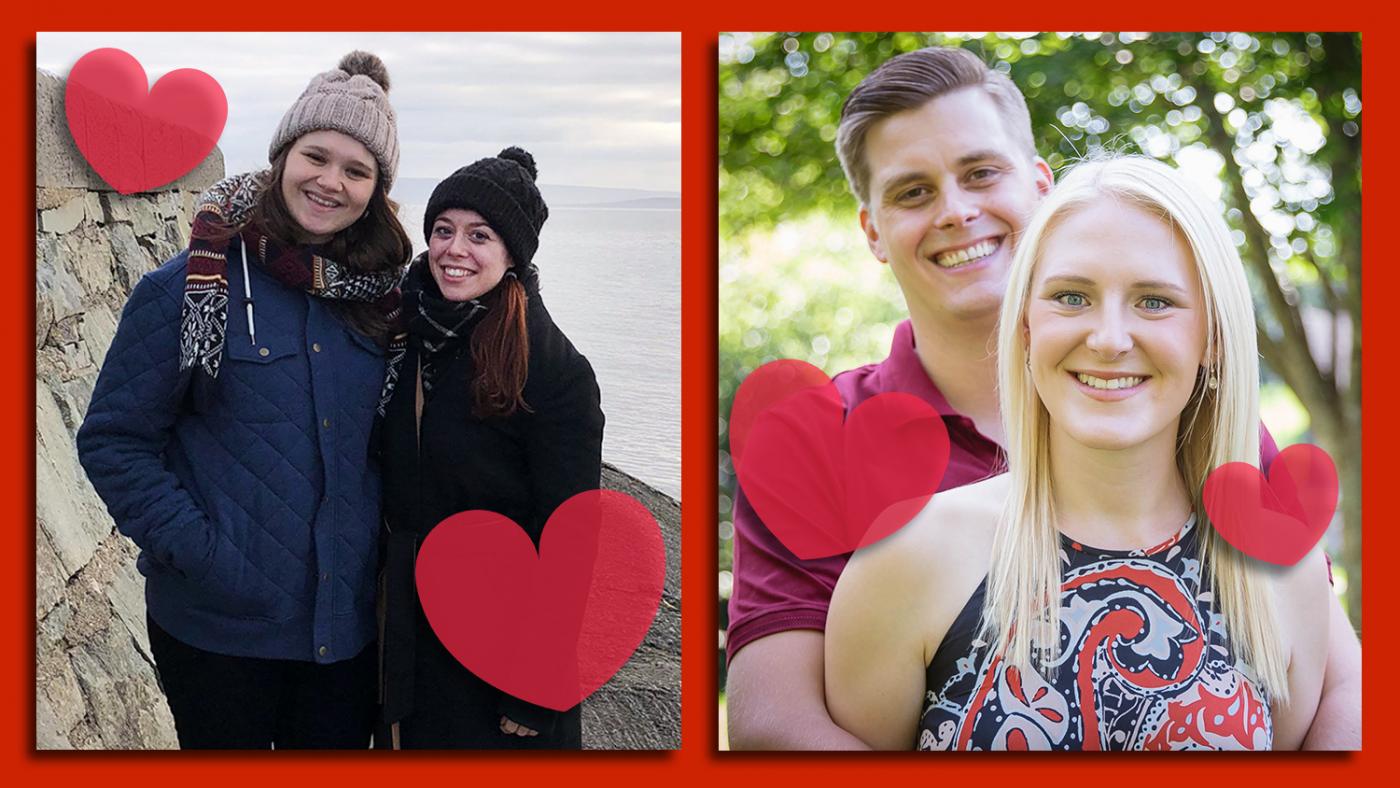 Laura (25) from Slovakia now lives and works in Luxembourg, but she sees her Utrecht-based girlfriend Davina (25) every month. They first met during a pub crawl with all BuddyGoDutch participants in September 2016. Laura was in Utrecht for the one-year Master's Programme in European Law at Utrecht University, and Davina was studying psychology. "I'd signed up to be a buddy because I wanted to make new friends," Davina says. "I had seven international student buddies, and wanted to take a short break from them. That's when I saw Laura. She's exactly my type: dark hair, brown eyes. That same month, I saw an Instagram video of her playing the guitar and singing an Adele song. I knew then that I was in love with her." Laura: "She made it known from the start that she liked me. I wasn't afraid to tell her I'm gay."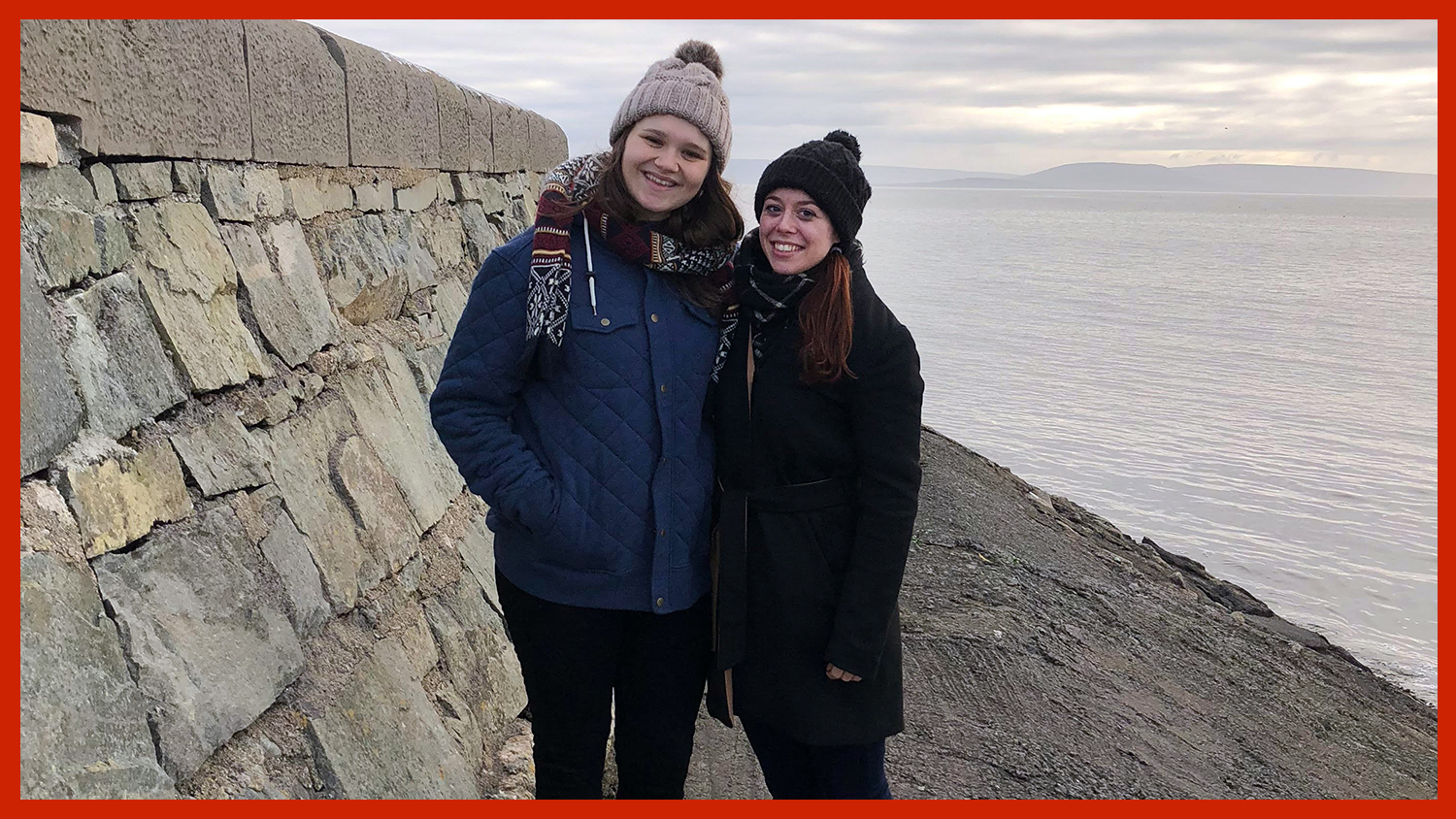 Although they hadn't been dating yet at the time, Davina and Laura celebrated Valentine's Day together, at Davina's home. As friends, Laura thought. "Everyone had dates for Valentine's Day except for us. We decided to celebrate together. When I got there, her coffee table was filled with rose petals and chocolate bars." Davina wanted to date Laura, but Laura has her doubts. "I didn't think I wanted a relationship, because I wasn't sure for how long I'd stay in the Netherlands. If I developed feelings for Davina, it would become that much harder when I'd have to leave. I talked to my mom about this and she told me to just go for it. So I listened to her." She hopes to be able to move back to the Netherlands next year and find a job here. "That way we'll be able to spend more time together than just one weekend a month. It would also save us a lot of travel expenses."
Davina says BuddyGoDutch didn't mind their relationship: "A good friend of mine, Richard Gertsen, was director at the time. He was fine with it."
---
From buddy to married couple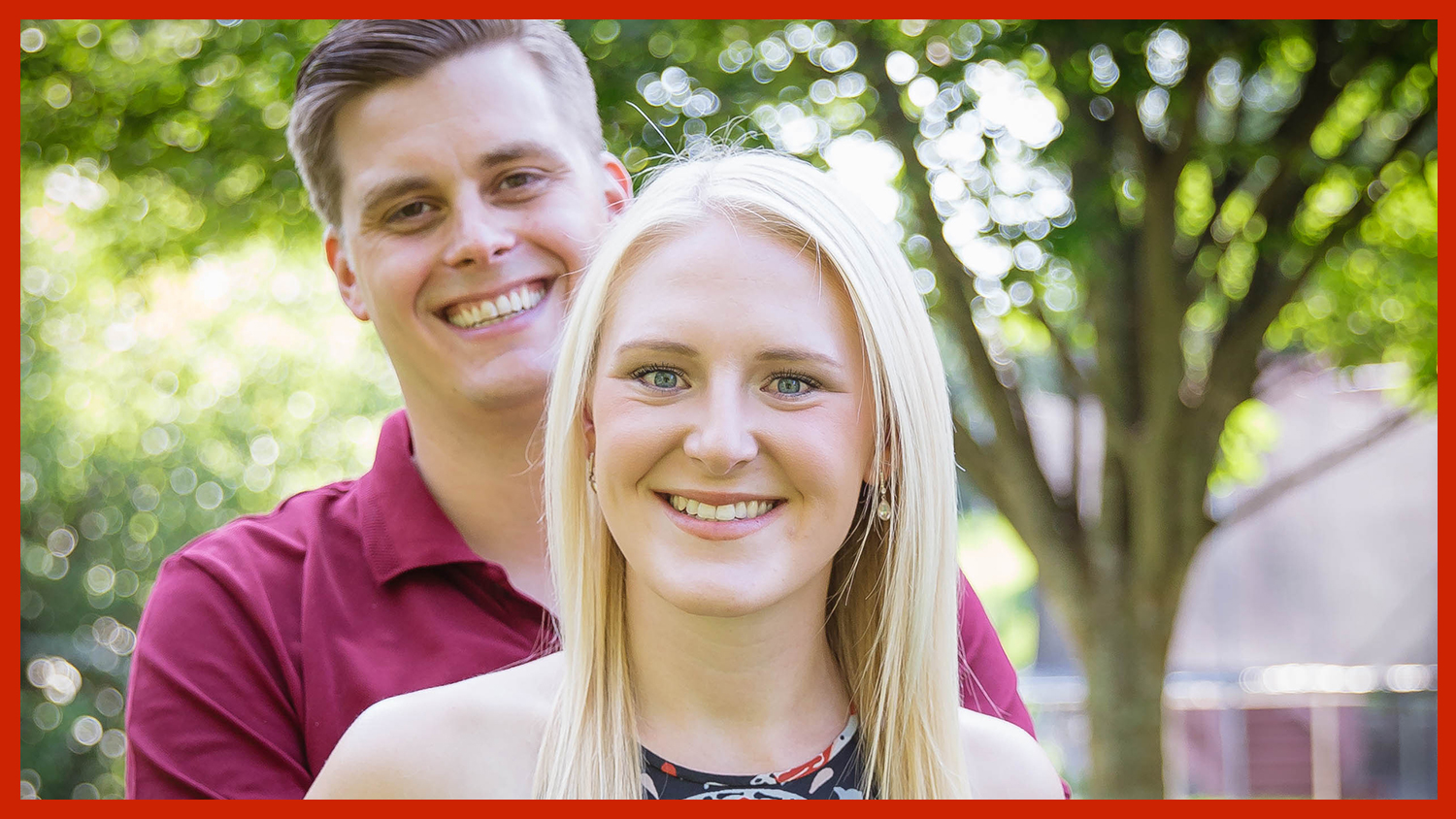 Marijn (31) has been engaged to his American fiancé Lauren (26) since the end of last year. They share an apartment in Utrecht together. When the two got to know each other, Marijn had already finished his Journalism studies at the Hogeschool Utrecht. Lauren studied International Business and Management at the HU. They met through BuddyGoDutch in September 2014, and quickly started dating 'casually'. Things got more serious after three months. "I went back to the United States for Christmas," Laura says, "to spend the holidays with my family. I missed Marijn more than I'd expected, and he missed me too. In January, I flew back to the Netherlands, and we started dating."
They're getting married on September 6 of this year. "I'd wanted to get married for a while," Lauren says. "My family kept asking about it as well. In the United States, getting married is the next logical step for a relationship. It was a matter of waiting for Marijn to ask me, which felt like a long time for me." Marijn: "I wasn't in a hurry to get married. We talked about it a lot, but I had to get used to the idea of an engagement. I understood that getting married was important to Lauren, so I asked her."
"His proposal came sooner than expected after all," Lauren says. "He gave me a present that I wasn't allowed to open in front of his family, where we were expected for Sinterklaas-Christmas celebrations the next day. So I thought maybe there'd be lingerie in it, even if the gift was far too heavy to be lingerie. I opened the present that night, and it contained an empty jeweller's box. I looked at Marijn in confusion, and he knelt down with a ring."
Living in the Netherlands and the United States is the most important reason for Marijn and Lauren to get married. "When I was a student in the Netherlands, I told Marijn that I'd want to go back to the United States at some point. To do this, we'd have to get married, because that makes it a lot easier to get residence permit in your partner's country." Marijn and Lauren will officially marry in the Netherlands in a small family-only ceremony – the real wedding will be held in the United States next summer.
Finding true love wasn't Marijn's goal when he signed up for BuddyGoDutch. "During my studies, I did a minor in Barcelona, and I mostly got to know other international students. What I missed was locals who could talk about their city and their culture. A few years later, after returning to the Netherlands and graduating, I signed up for BuddyGoDutch to be a local guide to international students. It didn't matter that I wasn't a student anymore when I signed up. But to be honest, we never went to any BuddyGoDutch events after we'd started dating."
Looking for a buddy?
On Thursday, February 7, BuddyGoDutch is organising a matching event for Dutch students and international students who came to the Netherlands this semester. The evening's aim is for all participants to meet each other; at the end of the night, they name three people they wish to be matched with. These participants will become buddies. Dutch students will get multiple buddies, because there are fewer Dutch participants than internationals. Director Jules Lousberg says buddies falling in love happens once or twice every semester. "We're not against this at all. Participants are allowed to meet up outside of our planned events; we're hoping they'll create friendships. If they fall in love, that's even better." Earlier this year,
DUB wrote an article about a matching event
: "With all this competition, it's hard to find a Dutch person."
The Erasmus Student Network (ESN) also connects internationals and Dutch students. Here, too, love may bloom between the students. On February 9, ESN is organising its introduction day. From February 11 to February 14, students starting this semester go on introduction week with their own groups. Participants submit their preferences and hobbies beforehand, after which groups are created that consist of two Dutch students and ten internationals. The ESN board also states they're fine with their members dating each other.