A year on, schedulers look back on the turbulent corona times: 'It isn't easy'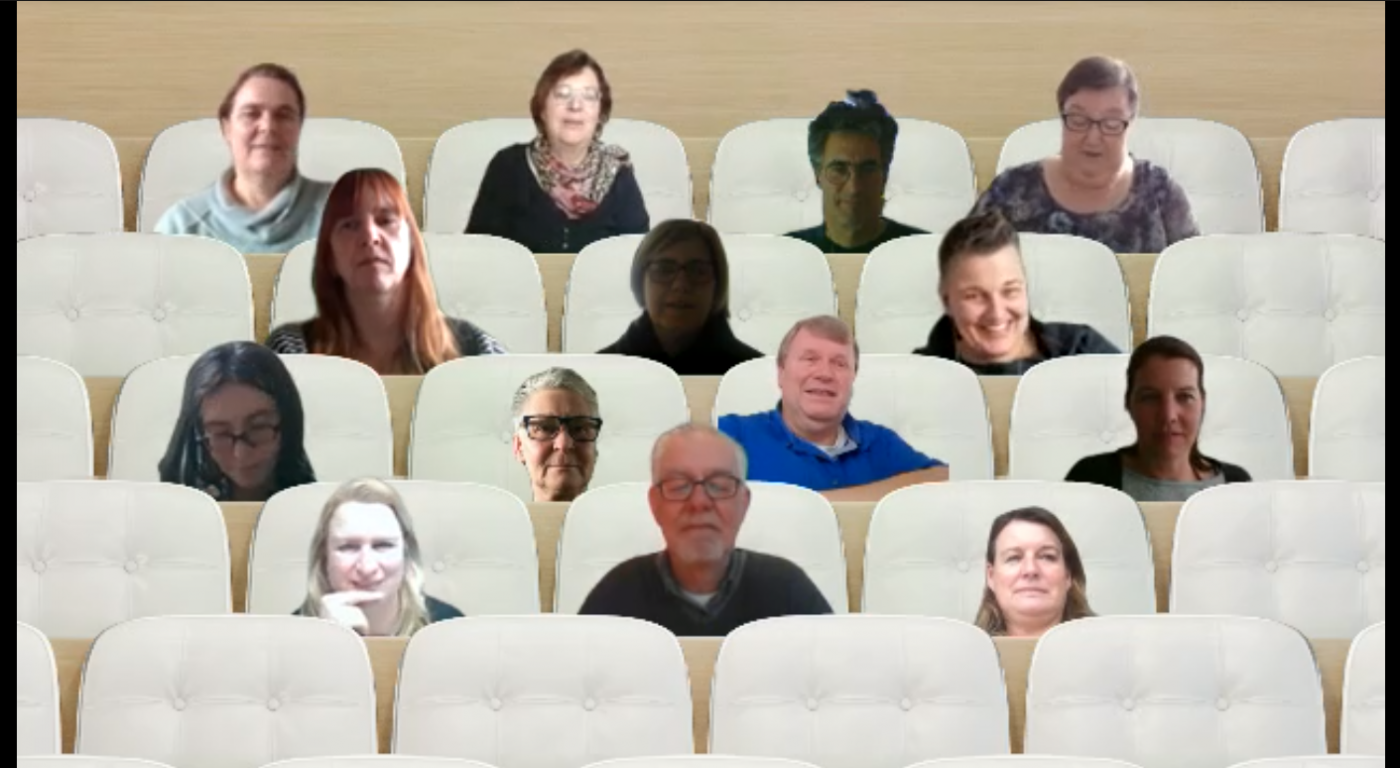 Screenshot of one of the schedulers' online meetings. Photo: courtesy of the schedulers.
Marina Boelhouwer will never forget that one week in October when the university decided no longer to allow more than a hundred people in a room. She had to reschedule exams for up to five hundred students each.
"It was just one week before the Block 1 exams. The exam schedule for Block 2 went straight into the rubbish bin as well. There was a lot of maths involved", says Boelhouwer, who is the coordinator of schedules and scheduling processes for the Faculty of Science. "That was the most intense week."
Thea de Graaf has the same job: she serves as interim scheduler at the Faculty of Social Sciences. She looks back with horror on the day, mid-January this year, when the government decided yet again that all higher education had to be offered online.
They had just announced the schedules for the third block, in which a third of all classes would take place on campus, when the news of the change came in. They had to message students again in the afternoon. "That was quite something. Imagine being a student, all happy that you're finally allowed to go back to the university, and then, four hours later, everything changes again".
'More than anything, we want students to be happy, and we want to be proud of our work'
Now, a year after the first lockdown was announced, the two UU schedulers look back on this turbulent period with mixed feelings.
First of all, they think of the students who have spent most of their time at home, having to deal with the ever-changing schedules for classes and exams. Boelhouwer: "More than anything, we want students to be happy, and we want to be proud of our work. As schedulers, we aim to design good schedules and provide a good service to students. We haven't been able to really do that this year. We can say, however, that we've done all we can to provide the best service possible. But it's been far from ideal, compared to the normal situation".
De Graaf: "It's such a shame if this happens when you're a student, isn't it? I wouldn't want to be a student now".
They've also experienced the past year as a challenging time, one that tested their expertise. De Graaf: "The average scheduler loves puzzles: you have to enjoy solving problems, and we do. That's why many of us have been doing this work for a long time".

Boelhouwer: "Of course we curse when the policies change yet again, but then we go straight back to work. We call the education coordinators to check what's possible. We're the kind of crazy people who enjoy that sort of thing".
'There were some heavy clashes when they suggested things we knew weren't feasible'
Do they remember what happened exactly one year ago, when the University was forced to put all classes on location on hold? De Graaf laughs. "Yes, we were sent home and teachers were asked to discuss with their students how the courses would continue. Those teachers deserve nothing but the biggest compliments for how they handled things back then, but it couldn't go on like that, of course".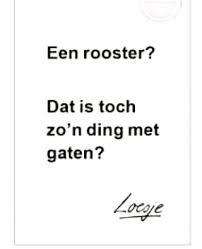 When it was announced that classes on location would be allowed again after the summer, the schedulers had to work hard once again. But the limitations of the decentralised approach adopted then, with four different contingents (city centre, centre of the Utrecht Science Park, Veterinary medicine, and Medicine), came to light: they all had different methods. Because of the Covid restrictions effective at the time, they had to know how many people would be present at the university campus at any given time.
A university-wide workgroup for scheduling was therefore established, led by Miranda Jansen, Humanities Director. "The first thing we had to do was establish the frameworks for scheduling for the new year, and then design a new process", she recollects. "For instance, we made joint agreements about who was and wasn't allowed to come to campus, as well as the number of students that could be scheduled in any given room".
"After that, we were able to adapt quickly to changing circumstances, because we had representatives of all faculties and of several UU departments in that workgroup. Every time something changed, we could tell the schedulers what they had to do right away".
Boelhouwer: "That also helped us to improve the communication with the University Board, because there were quite some clashes when they suggested things we knew weren't feasible. The workgroup listens to us and knows what is and isn't doable".
'It's a constant puzzle'
The summer was an intense period for the schedulers. Usually, they start working on the new year's schedule in March. But now, everything had to be done in a few weeks' time, taking into account a number of Covid-related restrictions.
De Graaf: "Right now, we can only fit around 90 students in our biggest lecture hall, which doesn't help much if you consider that there are Psychology courses with six hundred students enrolled. It's a constant puzzle".
Since the spring, Boelhouwer has only had five days off. De Graaf barely had any vacation days either. The same is true for almost all their colleagues. Hiring more schedulers is not an option, as training them would cost more time than they actually have.
De Graaf: "It's wonderful, then, that the university established a week without e-mails and meetings, so you can take a breather".
'And then the riots started, turning everything upside down'
Talking to De Graaf, Boelhouwer, and Jansen means hearing about a stream of sudden incidents and decisions that schedulers had to adapt to (DUB's timeline provides an overview of them). In September, for example, they had to alter the entire examination model when it turned out that the regular timeslot model didn't give invigilators enough time to clean all the Chromebooks in the exam rooms in-between exams (one of the Covid regulations). Jansen: "It may seem like a small thing, but the consequences for the schedule are huge. It isn't easy". 
When the government considered requiring a screening for large-scale exams, an app had to be devised over the weekend. The University also considered renting tents so they could receive and test students at sports centre Olympos. Miranda Jansen: "And that was all for nought, because that requirement was subsequently repealed".
Then, in January, there were issues surrounding the evening curfew. Miranda Jansen: "That was another hectic week. The Association of Dutch Universities (VSNU in the Dutch acronym) and UU's Executive Board kept sending me conflicting messages. It wasn't clear whether or not the curfew would apply to universities. Eventually, that turned out not to be the case, so we didn't have to change the schedules of our exams. But then the riots happened, and we had to change everything in a matter of days after all, to guarantee the safety of our students".
'If I were a student, I would think: what the hell are you doing?'
These are things most students and employees don't know about. Similarly, they don't see that schedulers must also ensure there are enough receptionists, invigilators, and emergency response officers present when a workgroup or exam is scheduled – yet another aspect where things could go wrong.
The schedulers sympathise with the students who complain about a university that doesn't seem to have its affairs in order. "Students can see the changes we make in real time on the MyTimeTable app. If I were a student, and I would receive three notifications for the same exam, I too would think: 'what the hell are you doing? How hard can it be?'"
Miranda Jansen: "We've heard students say: 'just rent Tivoli and we'll sit the test there. That does makes sense, but we've looked into it and it's actually really complicated. Who's responsible? Is everyone's safety guaranteed? Are there any safe walking routes? Not to mention the Safety Region restricts the number of people allowed to gather in any single place".
Boelhouwer: "Additionally, many of those rooms are not suited at all for the type of education our teachers want to provide. There, you can only sit and listen. I don't think our teachers would have even wanted that".
'We have a much better idea of how to deal with every type of change'
All in all, there weren't many complaining students, De Graaf celebrates. "Everyone understands that these are trying times and everybody's trying to make the best of it".
Boelhouwer stresses that teachers' support has been heart-warming. Her faculty board paid schedulers a huge compliment by choosing them for a 'pluim' ('feather' in Dutch), an hommage to employees who have accomplished something special. "The support from course coordinators and educational directors has helped us so much. But building maintenance and technicians had to work just as hard. We really did this together".
Although the situation remains uncertain, De Graaf has been noticing an increasing sense of stability. "If you compare Block 4 to Block 1, it's a huge difference. We still depend on what The Hague decides, of course, but now we have a much better idea of how to deal with every type of change. There are several scenarios ready to be used, which we didn't have before".
Miranda Jansen: "The fact that there's more certainty now is also due to us telling the Executive Board, around the turn of the year, that they had to make decisions for the entire year to come. That's when they said no more than 35 percent of classes would take place on campus, and everything else would be online".
In its most recent press conference, the Dutch government signaled that higher education may be allowed to open its doors again by early April. Consequently, the pressure to schedule more classes on campus before the summer is mounting. Jansen understands it, but she is happy that UU has chosen to focus on expanding the possibilities for collaborations, self study, and activities organised by student associations.
"That may disappoint some, but it also brings calm to teachers and students. They know what to expect now. I want all students to have their classes, but it's impossible to change the University's schedules on a weekly basis. That's one thing we've learnt this past year".
One year of scheduling in Covid times: a timeline 

March 2020: Urged by the government, Dutch universities decide to put all education on location on hold, offering classes online instead. UU teachers are responsible for making agreements with their students regarding how the courses would continue. 

Spring – summer 2020:  UU prepares to cautiously resume its activities on campus after the summer: buildings can only be rostered for 10 to 30 percent of their capacity. Practical sessions and first-year students are given priority.
A working group headed by Humanities Director Miranda Jansen is appointed to coordinate the faculties' scheduling. One of their main challenges was finding locations for large-scale exams, making sure that all students are a metre and a half apart. That's why they rented sports centre Olympos, and the convention centres Jaarbeurs and De Munt.
September 2020: The timeslot model for exams has to be adjusted because invigilators don't have enough time to clean all the Chromebooks in between exams. It looks as though the government will require screening for large-scale exams, so UU rushes to create an app and considers renting tents. In the end, the plan is cancelled.

October 2020: A second wave of the virus lurks around, prompting the Executive Board to decide that no more than 100 people can be in the same room together for the exams of Block 1. Schedulers have until October 21 to split up all the large-scale exams into multiple rooms. The same has to be done for the exams of Block 2 and after.

November 2020: UU announces that most classes will be taught online as well throughout Block 2. No more than 35 percent of classes will be scheduled on location. 

Mid-December 2020: The Dutch government announces a strict lockdown: for universities, this means all classes must take place online. The measure is extended in January. All the classes that were scheduled to happen on campus in Block 3 have to be moved online. 

Mid-January 2021: The government announces an evening curfew. After a period of uncertainty and mixed messages, it turns out that the measure doesn't apply to university exams. However, when street riots opposing the curfew followed, UU was forced to reschedule the evening exams after all. Schedulers and study programmes have to find alternatives. 

In view of the poor prospects due to the British variant of the coronavirus, the UU Board decides that the classes already scheduled to be held on location during Block 3, which starts at the end of February, will also happen online.

March 2021: The lockdown measures are extended once more, but the government expects universities to be able to reopen partially in April. The UU decides to keep its 35-percent scheduling rule for the remainder of the year, albeit offering students the option of coming to the university for collaborations, self study, and activities organised by study programmes and student associations.