Growth of international student cohort slows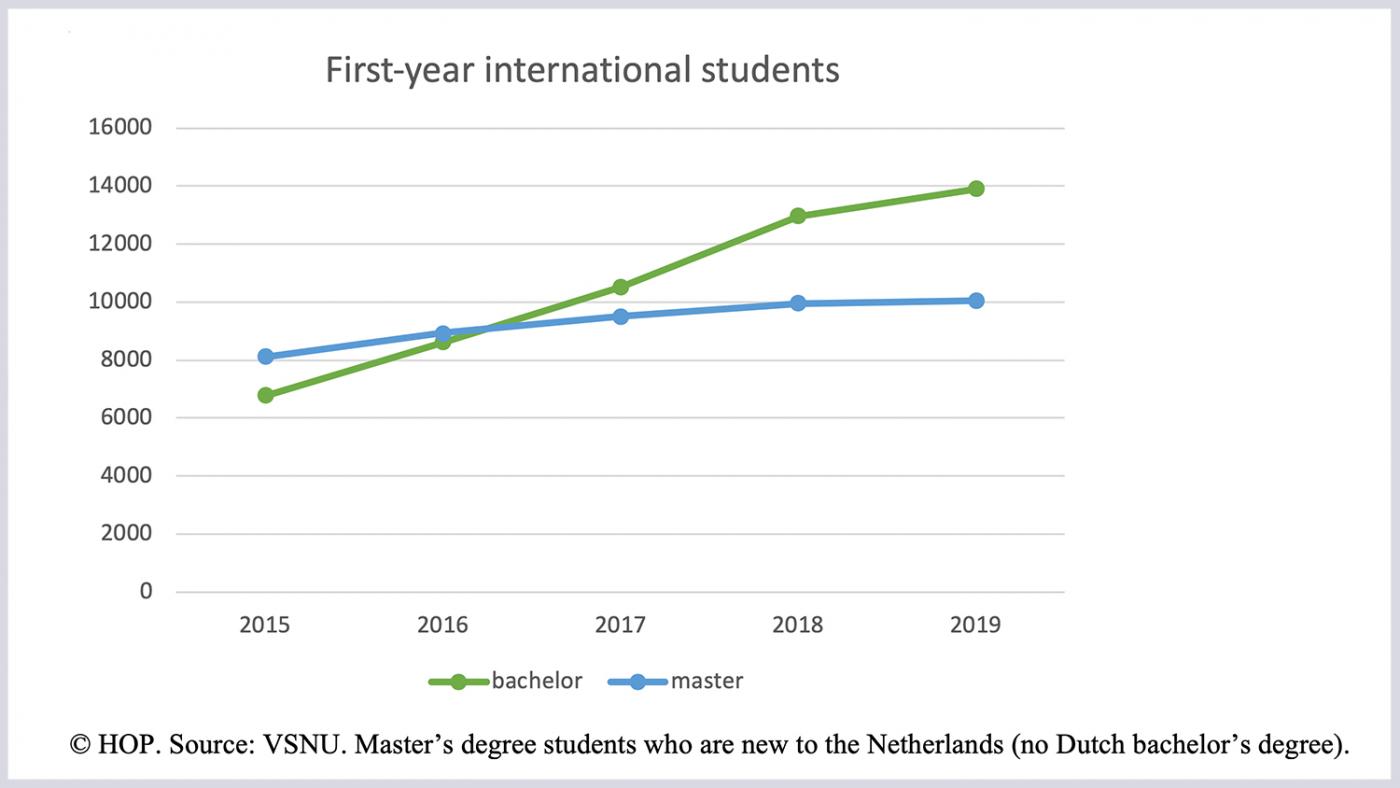 Masters nieuw in Nederland (geen Nederlandse bachelor). Bron: HOP/VSNU.
The latest counts, received from the universities today, show that the number of international students studying on bachelor's degree programmes has doubled since 2015, from 6,800 to 13,900. However, most of the real growth came in the preceding years, with increases of between 20 and 30 percent. This year's increase was 7 percent.
The number of international first-year students on master's degree programmes has risen from 8,100 to 10,000 since 2015 – an increase of almost a quarter – but that growth appears to have reached a plateau, with this year's cohort increasing by just 0.8 percent.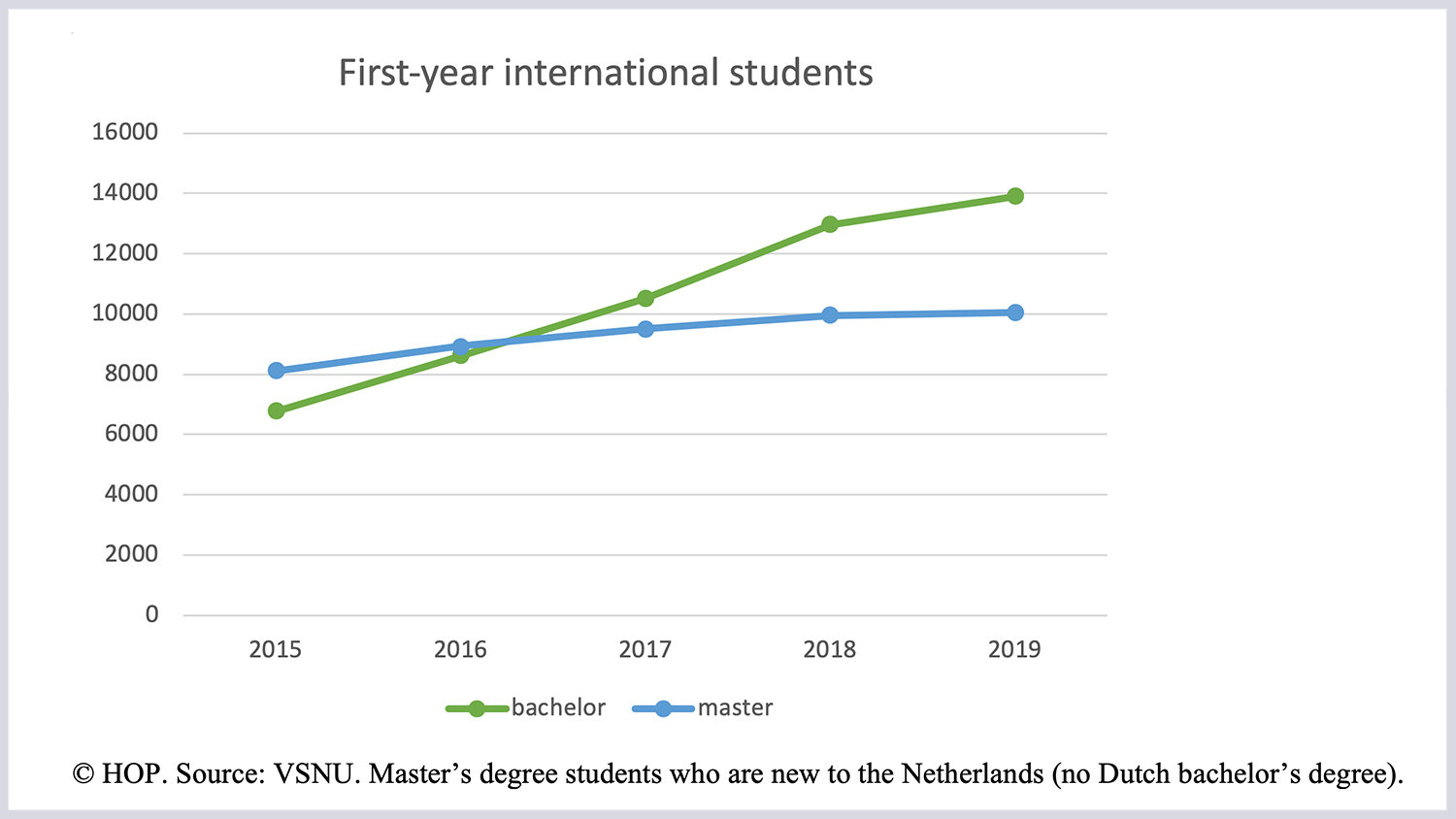 © HOP. Source: VSNU. Master's degree students who are new to the Netherlands (no Dutch bachelor's degree).
Universities have faced increased criticism in recent years due to the unbridled growth of their international student enrolments. They have been accused of anglicising the education they offer for purely mercenary reasons: more students means more money.
On the other hand, the universities are keen to stress how internationalisation benefits the quality of their education: it is usually the more motivated students who decide to study abroad. International students can also boost disciplines that would otherwise attract too few students, such as technical subjects.
Higher professional education enrolments increased by 6 percent this year, while there was a slight decrease in the number of high school pupils in pre-university education. In total, 303,299 students are enrolled at Dutch universities, an increase of 4.2 percent over the previous academic year.
With the most enrolments for bachelor's degree programmes, the University of Amsterdam took the top spot from Groningen. The University of Amsterdam is also the biggest enroller when it comes to master's degree programmes.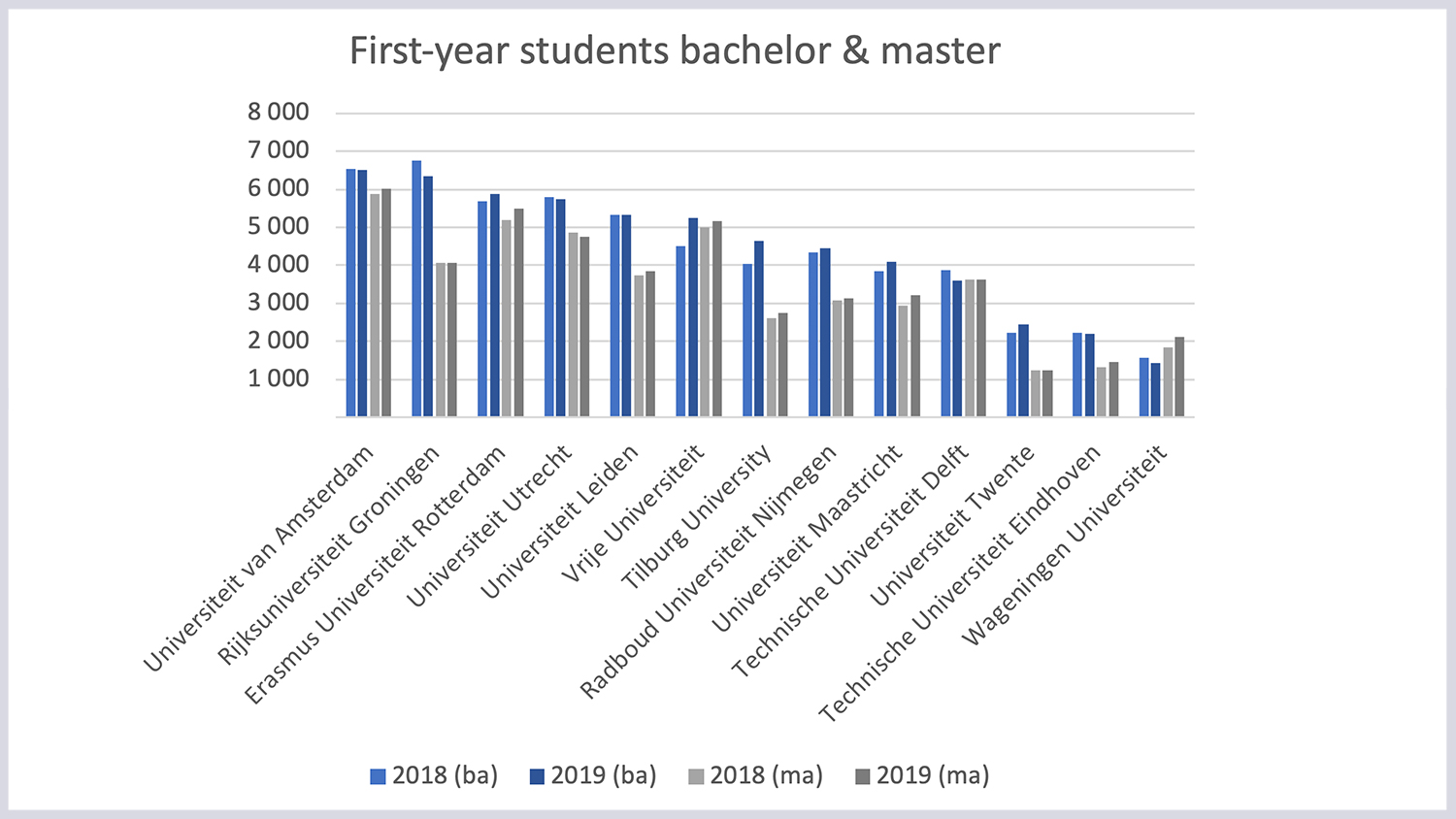 © HOP. Source: VSNU.