Preliminary figures
10 percent drop in registrations for Master's programmes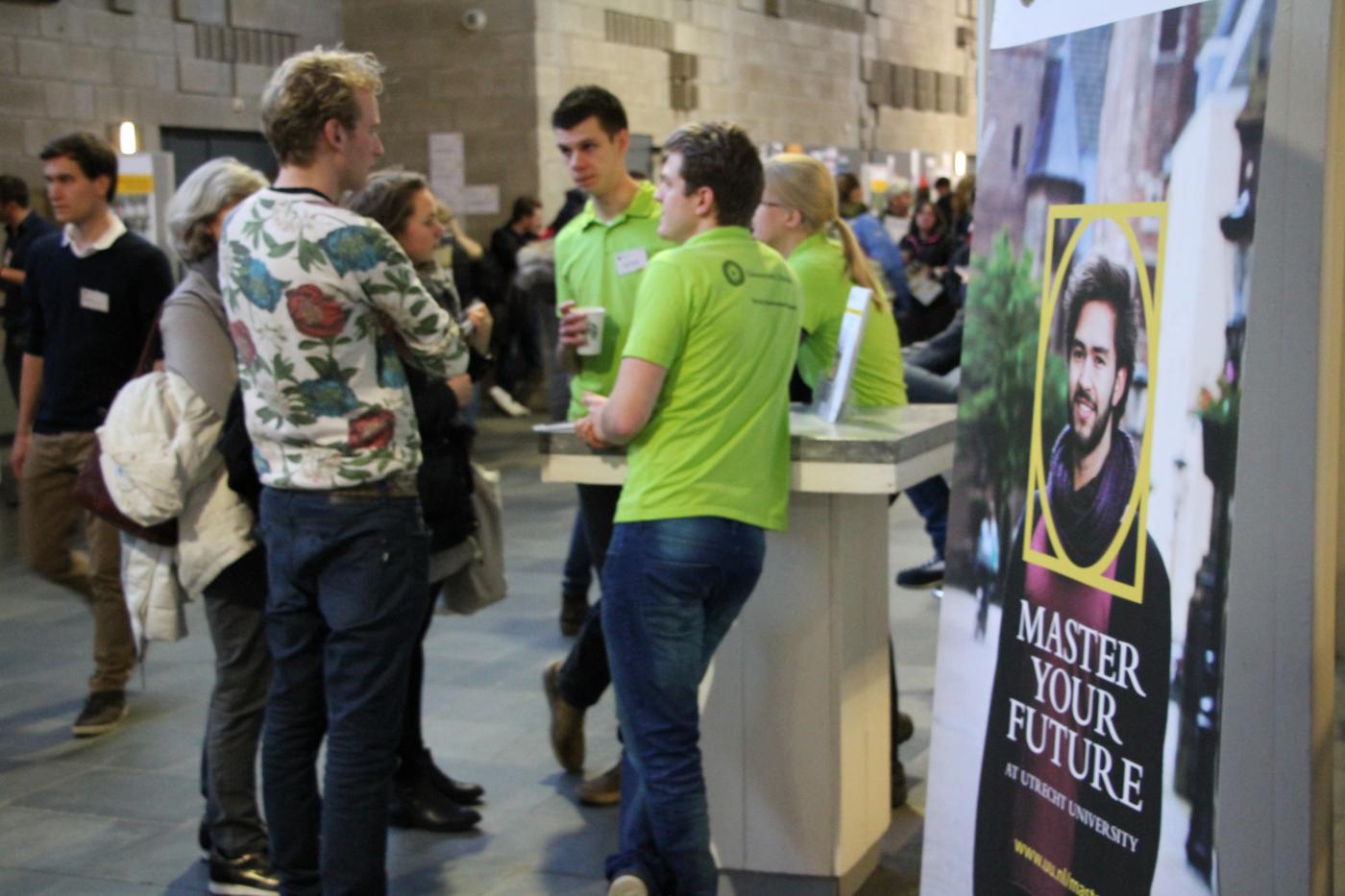 Master's Open Day. Photo: DUB
The news was broken by the news agency HOP, which received the information from the association of Dutch universities (UNL). Master's programmes in economic disciplines have been hit particularly hard, having witnessed a 20 percent drop in registrations compared to the same time last year.
One possible explanation is that several universities have pushed back the application deadline for international students. "Many Master's programmes now allow prospective students to apply until the end of July", says Ruben Puylaert, a spokesperson for UNL. "This deadline used to be at the beginning of June."
Another cause could be the shortage of student accommodation. Many universities, including Utrecht University, have advised international students not to come to the Netherlands if they don't manage to find housing in time. But that recommendation isn't exactly new: Dutch universities have been saying that for years already.
No reason to worry
According to Puylaert, Dutch universities see no reason to worry just yet. After all, registrations do not necessarily reflect the actual number of enrolments, especially where international students are concerned.
"Last year, the number of registrations peaked at 61,000 international students", states Puylaert. "But, in the end, only 18,000 of them actually enrolled in their chosen Master's programmes. That is a huge difference."
However, he has also noticed a slight drop in the number of registrations from Dutch students. It is not clear yet why this is.
Some of the data regarding enrolments are already known. That concerns the number of students who have completed the entire enrolment procedure. According to Puylaert, those figures are in line with the ones from previous years.
Large discrepancy
"The truth is that there can be a large discrepancy", he explains. "Sometimes there are fewer registrations, but more enrolments compared to the previous year — or the other way around."
Dutch universities saw a total of 57,000 new Master's students last year, including 18,000 international students.