Landlord awards
Argiris Diamantis chosen as the best landlord of Utrecht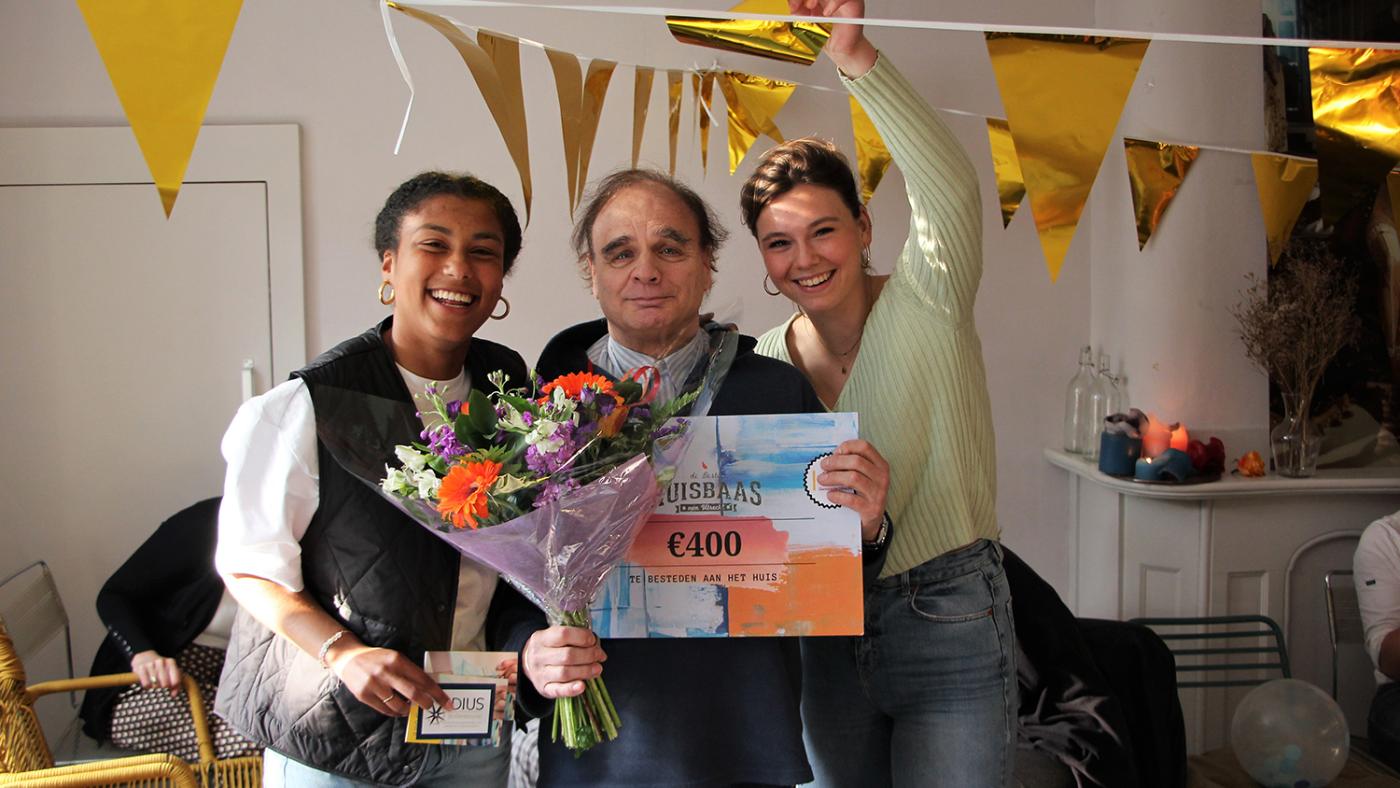 The winning landlord and his tenants. Photo: DUB
The house where they live has a special history. ''It all started in 1970 when my mother became the owner of the building,'' Argiris tells us. His mother, who has since passed away, won the Best Landlord award back in 2015. She was 95 at the time. Since Ms Diamantis never got the chance to study at a university, she dedicated herself to giving young female students that chance by renting them affordable rooms. 
But that's not the sole reason behind Argiris' win. His qualities as a landlord also played a significant part in his election. One of the residents says: ''We get presents from him every year, such as a bottle of champagne for each housemate at Christmas and mugs with a picture of the whole group at Sinterklaas.'' On King's Day, the landlord even hangs orange hats and scarves on the coat rack so that everyone can go to town dressed up cheerfully.
Argiris is always ready to help when something needs to be arranged. One of the tenants says: ''I once had a wasp nest in my room and we had to deal with that for two weeks but Argiris was super helpful.'' And when the neighbours complained about noise, he didn't hesitate to install a soundproof wall.
The award for Best Landlord of the Year is an initiative by the student union Vidius to put good landlords in the limelight. The winner gets a 400-euro prize to spend on the house. Alphies doesn't know what they will do with the money yet. One of the residents suggests organising a dinner party for the landlord. Argiris feels honoured and says he intends to be a landlord for a long time.