Bike racks at Trans 10 and University Hall to return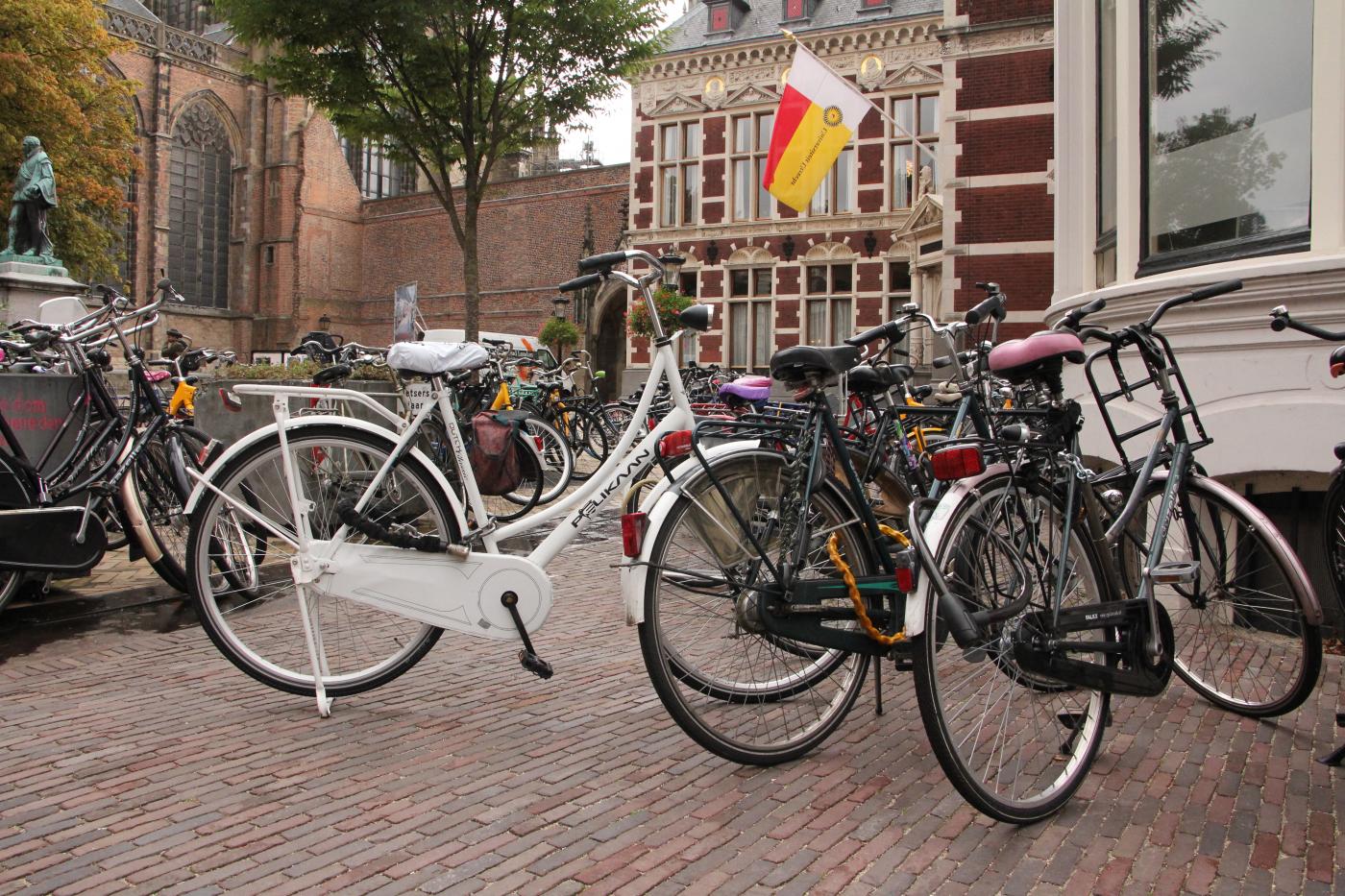 Het huidige fietsenvak op Domplein wordt vervangen door een rek, foto DUB
Trans and the Dom square have been repaved in the past few months. The bike racks were expected to return after the construction work was finished, but that didn't happen. After finishing the construction work at Trans, returning the bike racks was simply forgotten, according to Martien Camphuis of the Faculty of Humanities. The city has now promised to replace the bike racks near the Trans 10 building as soon as possible.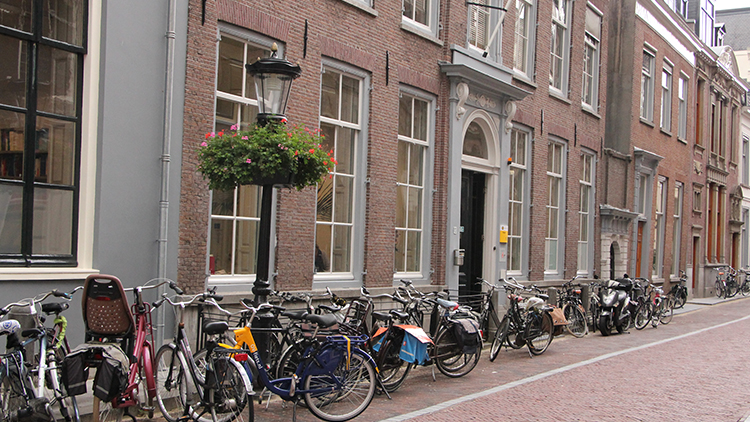 It wasn't a planning oversight, says city spokesperson Jan Willem van Zeijl. "The city had planned a parking space without racks, right next to the sign indicating where the old Castellum used to be. It seemed a more attractive solution than a rack. But several groups of people have since indicated that a parking spot like this doesn't work at this location. The city's no longer happy with the parking space, because it's led to an increase in randomly parked bikes all over the Dom square – probably made worse by the fact that there aren't any bike racks at Trans anymore, and employees and students still need to leave their bikes somewhere."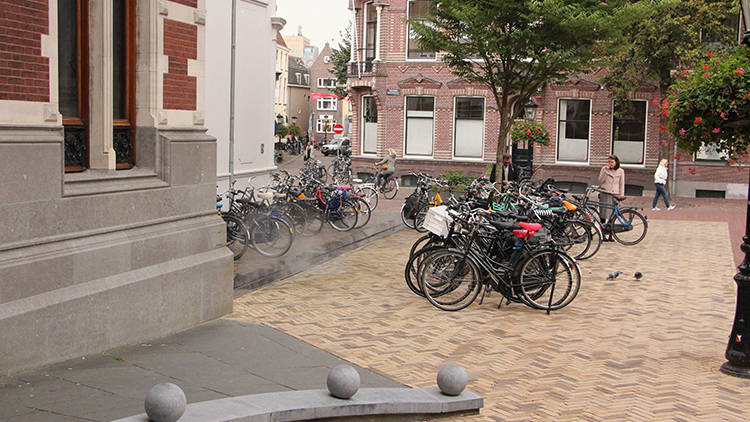 Within a few weeks, Van Zeijl promises, there will be bike racks next to the University Hall and on the corner of the Domplein and Wed. The UCK at the Dom Square will get their bike racks back, too, hopefully solving most of the bike parking issues at the Dom square. Van Zeijl says the city is still looking ways to implement 'indoor bike parking' in this part of the city, which will become more and more important as the east side of the Oudegracht and Wed, among other streets, will become pedestrian areas.