Competition for European research grants keeps on rising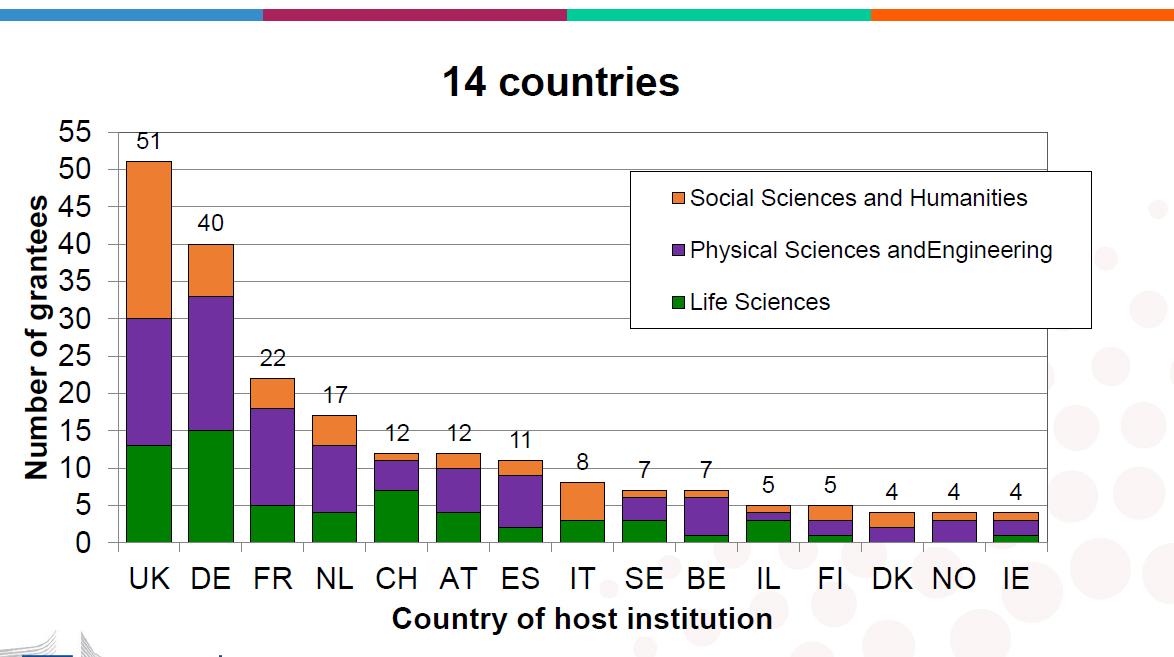 ERC advanced grants 2020, source: ERC
The chair of the European Research Council, Jean-Pierre Bourguignon, is worried about the overall situation. Of the 2,678 researchers who applied in this round, only 209 could be rewarded with a research grant of up to 2.5 million euros.
This means that the 2018 success rate of 10.8 percent, and just over 10 percent in 2019, has now declined to 8 percent. "Many excellent researchers with innovative ideas did meet the requirements but did not receive funding", Bourguignon writes. He hopes that their grant applications will go on to be honoured by national research funding bodies.
With 17 awards, the Netherlands has continued its impressive track record. Dutch research teams were only outperformed by major players from the United Kingdom (51 grants), Germany (40) and France (22). The UK's performance represents a remarkable come-back after winning a mere 34 grants in 2019, a situation attributed to the upheaval of Brexit. The UK is expected to participate the European grant competition again this year.
Leiden leads the way
Leiden University enjoyed the highest success rate among Dutch research institutions, earning five awards in total. The Universities of Delft, Eindhoven and Utrecht each received two awards each.
Utrecht winners
The winners from Utrecht are professor of Hydrology Mark Bierkens and professor of Chemical Pharmacology Geert-Jan Boons. Bierkens conducts research into the global depletion of groundwater. With his ERC project, he is looking to find an answer to the question of how much groundwater exists in the world and how long we can still live on it.
Boons examines complex carbohydrates that are on the outside of the cells of every life form. Called glycans, these complex carbohydrates are involved in many important diseases that affect us, including cancer, autoimmune diseases, and viral infections. Very little is known about their precise functions and operation. With his ERC grant, Boons will develop methods to make complex carbohydrates much easier to make, which should enable scientists to build a large collection of these natural substances so they can study their properties.
Hans Clevers has also received an ERC grant. Clevers is a professor in Utrecht, but is affiliated with the Hubrecht Institute, which is part of the KNAW. Together with his team, he will use the grant to research the biology of human enteroendocrine cells. The aim of the research is to describe these cells extensively so that new therapeutic approaches can be found for the treatment of metabolic diseases such as obesity and diabetes. This is the third time Clevers receives the ERC Advanced Grant.
Institution

 

 

Grants

Universiteit Leiden

 

5

TU Delft

 
 

2

TU Eindhoven

 

2

Universiteit Utrecht

 

2

Universiteit van Amsterdam

1

Universiteit Maastricht

1

Erasmus MC

 

1

Leiden UMC

 

1

KNAW

 
 

1

NWO

 

 

1

Total

 
 

17
Advertisement