Crowds Heidelberglaan underestimated; tram too slow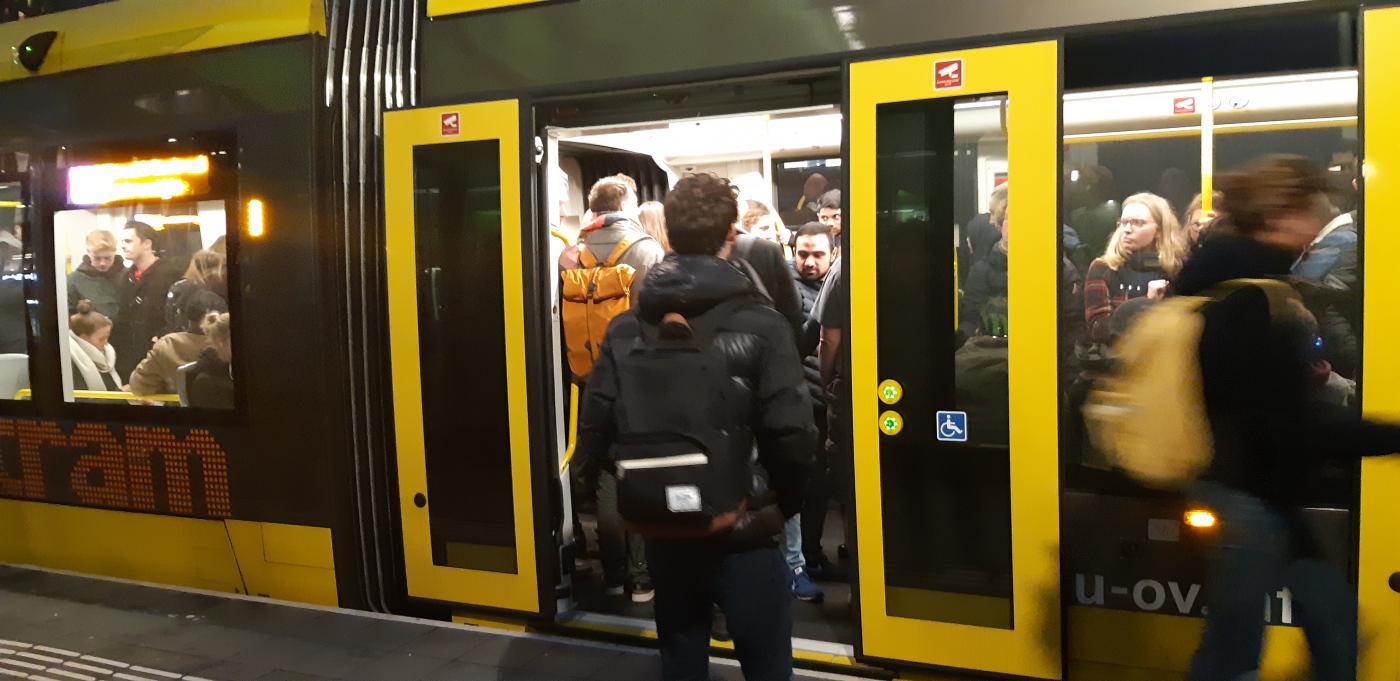 Crowded tram at Heidelberglaan stop in February. Photo DUB
Not 17, but 18 minutes and 45 seconds; that's how long it takes on average for the Uithoflijn to go from Utrecht Central Station to the P & R in the Utrecht Science Park. This is what the Utrecht city council wrote in response to a first quarterly report on the first ten weeks in which the tram was in use. It covers the period from the end of December until the outbreak of the coronavirus.
The main reason for the longer travel time is the bus, bicycle, and pedestrian traffic on the Heidelberglaan. Due to the rapid development of the Utrecht Science Park, this would be much busier than expected, writes (in Dutch, ed.) the Utrecht administration. As a result, there are many delays, also when getting on and off at the stop on the Heidelberglaan.
The expectation is that travel time can be reduced to 18 minutes if installations are configured better and if longer trams run in the future. This one minute difference may not be a disaster for the passengers, but it does have unpleasant and possibly expensive consequences for the tram's operation. An extra tram may have to be purchased.
Without that new tram it will be difficult to run the desired timetable in the future, according to the city council. The intention is for line 22 to run sixteen times an hour at the end of 2020 or the beginning of 2021. At the moment, that is still twelve times an hour, and from September fourteen times. It is not clear what the situation surrounding the corona virus will mean for tram traffic in the short and long term.
However, there's some good news as well. The appreciation for the tram with an average of 8.1 is considered to be high. Regional public transport scores an average of 7.8. DUB wrote earlier that the tram was appreciated by many.
Since this month, the Uithoflijn has been running the regular timetable again after no or fewer trams were running in March and April due to the corona measures.