Dutch news articles on corona translated: Favour UCU students blowing up on Facebook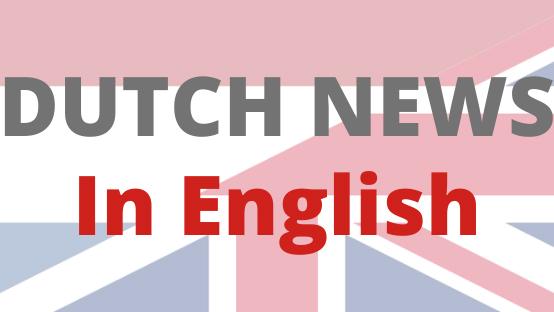 What started as a nice gesture to fellow UCU students who don't speak Dutch, has grown to become a huge hit on Facebook within a week.
Founder Noes Petiet is still a little bewildered. "When the government announced the first measures a week and a half ago, I followed every minute of the news. I also noticed that a lot of information didn't reach my international classmates. When I offered to translate some articles, they said they would love that."
In an internal UCU group, Noes asked whether there were any others who'd like to join him. Seven students responded. Together, they started a Facebook group called NOS in English, mostly translating articles from the NOS Liveblog about the corona crisis and those from the eight o'clock TV news. Within five days, the group had over a thousand members, but things really blew up when the NOS itself shared the initiative on Thursday, and countless expats and other interested parties joined the group.
Late last week, the group had 12,000 members. Moderating the posts made by all those group members took so much work, that the decision was made to continue as a Facebook page, which already has almost 9000 likes. "It's a professionalisation process," Noes says.
Just before the weekend two new students joined Noes and her colleagues. Now, ten students work in one or two 1.5-hour shifts every day to translate the articles. On a busy day, they'll translate around fifty articles; on regular days, around half of that.
They emphasise again and again that they're not professional translators. The articles are put into Google Translate, after which they're checked thrice for syntax, synonyms, and typically Dutch expressions. Noes: "If Brabant goes 'plat' as the Dutch news said, it can be quite tricky to find the right translation. We discuss those things together."
They mostly check for announcements of practical measures and RIVM updates; things you'd want to know if you're an international living in the Netherlands. But something light and fluffy can be nice sometimes as well – an article about the applause for hospital staff, for instance. The borderline cases are discussed in the group. "We decided not to do an article about dating in times of corona."
The fact that the page is appreciated is not just obvious from the number of reactions on posts. Noes: "Many people write that they're grateful for our initiative. But it's also shocking to see how desperate people are. We receive such specific questions, things like how to travel to another country from the Netherlands, or whether you're eligible for the 'zzp' financial compensation if you're an international. We try our best not to spread fake news or incite panic, and just refer them to reliable sources.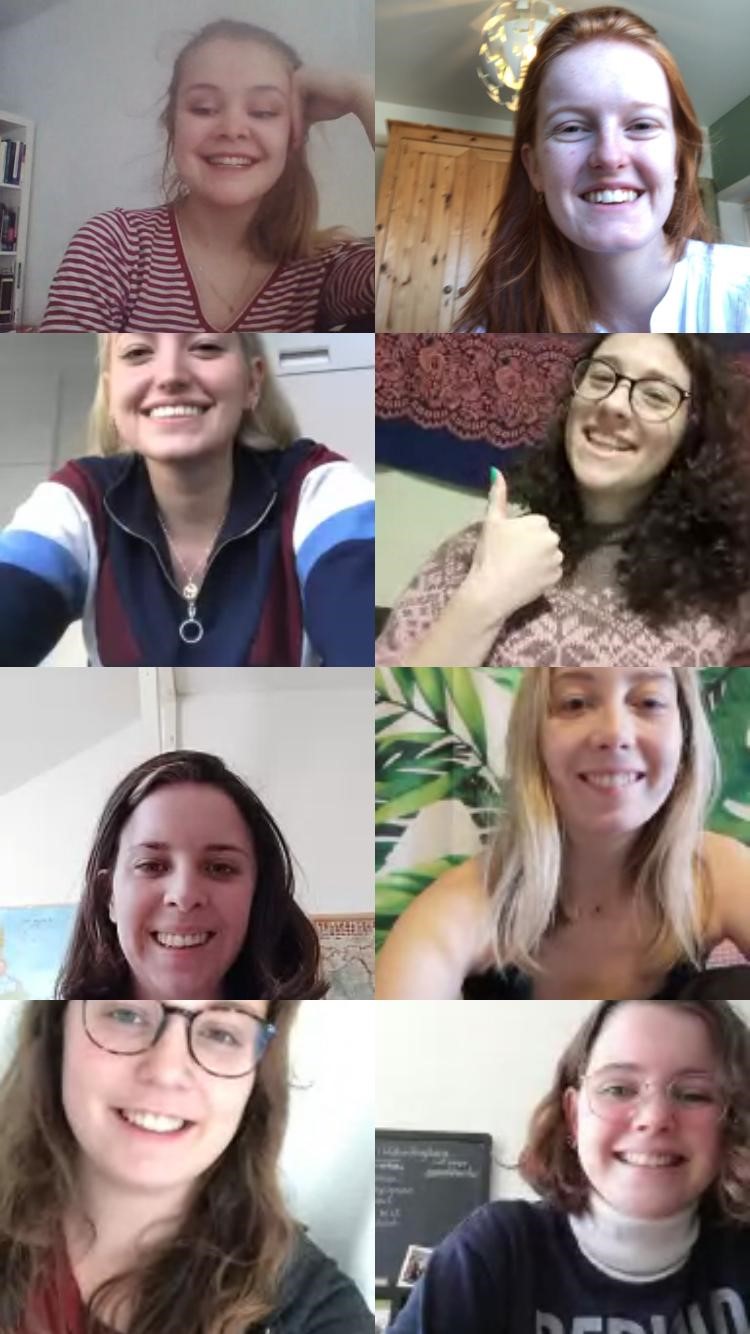 This week, the eight UCU students had their spring break, but starting next week, they'll have to go back to being full-time students, albeit online. Noes can't say how the page will continue, exactly. Some visitors to the page have already offered sponsorship. "It's become a time-consuming activity, but we also feel like it's a kind of responsibility: people count on us. And that, of course, makes it fun and educational. But yes, it's definitely a lot of work."
Regardless, Noes is 'super proud' of the team behind NOS in English. "Some of us had never even talked to teach other. After the NOS shared our page on Thursday, and my phone crashed because of all the new members, that's when we had our first video meeting. It's bizarre that you can work together so well, despite not even knowing each other."
From the top down, from the left to the right: Noes Petiet, Julia Zonneveld, Cloë van Geest, Marie Claessen, Isabela Cassola, Fenna Selman, Vivian van Oosten en Afra Peetoom. Niot on the photo: Susana Arias en Manar El Amrani.