Dutch universities boycott Russian academia, but it's not a witch hunt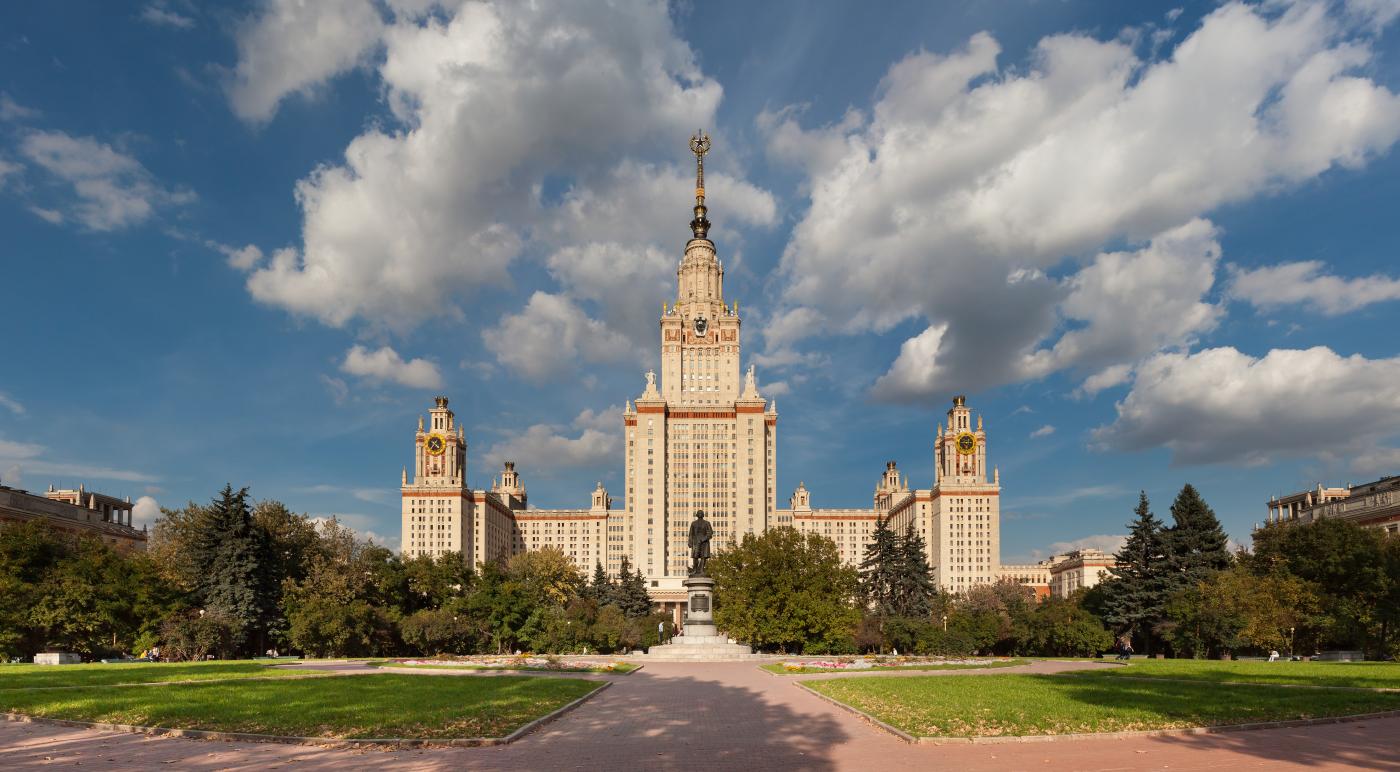 Moscow State University. Photo: Wikimedia
As expected, the Dutch Cabinet called on Dutch academia to put all its partnerships with institutions in Russia and Belarus to a halt, in light of the invasion of Ukraine. Similar requests have also been made in Germany and Denmark, as well as by the European Commission.
The association of Dutch Universities, UNL, has manifested its support to the Cabinet's position, as have research funder NWO and the Royal Netherlands Academy of Arts and Sciences, KNAW. The universities' statement does note that the Dutch scientific community laments the impact of the decision on education and research.
"Research flourishes through international collaboration and the open exchange of knowledge, insights and ideas", the Dutch universities write in the statement. "That is why we are not only taking these measures but also supporting Russian and Belarusian researchers, teachers, students and organisations speaking out against the invasion of Ukraine."
Vrijdag is zoals verwacht de oproep van het kabinet gekomen om de samenwerking met kennisinstellingen in Rusland en Belarus op te schorten vanwege de inval in Oekraïne. Duitsland, Denemarken en de Europese Commissie gingen Nederland voor.
Following the statement, Utrecht University sent an e-mail to all students and staff on Friday, March 4. The content followed the same lines as the joint statement. Once again, UU stressed its intention to support students and staff members affected by the conflict.
What's new in the e-mail is that the Utrecht University Funds are soon going to start a fundraiser. In addition, UU is planning on organising a meeting for all student and staff members who have questions surrounding the war in Ukraine.
Students and staff
There are currently 917 Ukrainian and 1,653 Russian students in the Netherlands, as well as a small number of students from Belarus. Meanwhile, "several hundred" Ukrainian, Russian and Belarusian nationals are employed in Dutch research centres.
DUB spoke with three of the twelve Ukrainian students enrolled at UU about the situation in their country, how they are holding up and what they feel the university and fellow students could do to help.
The Dutch Minister of Education, Culture and Science, Robbert Dijkgraaf, stated that he is grateful for the support being offered to students and staff. The government has earmarked a budget of one million euros to aid these efforts "for now".
Russian and Belarusian students, teachers and researchers will not be asked to leave the Netherlands. Dutch students in Russia and Belarus, on the other hand, are urgently advised to return home, if it is safe to do so.
Boycott
Among other things, the boycott means there will no longer be any money flowing from Dutch institutions to Russia and Belarus. No more data and knowledge will be exchanged, either. Moreover, no new collaborations are to be initiated.
Under the boycott, participants from Russian and Belarusian institutions will be excluded from scientific events. Researchers from Russian and Belarusian institutions will no longer be invited as referees or committee members in the evaluation of research proposals.
"But many collaborations in education and research are based on peer-to-peer relationships with colleagues in Russia and Belarus", the statement reads. "Many of them have publicly criticised the invasion, risking their lives in doing so. Dutch universities would therefore like their staff to feel free to maintain existing personal contacts with these researchers, where appropriate."
Dialogue
"In times of war and conflict, it is important that we maintain a dialogue with these researchers", the higher education institutions believe. This might involve risks, which should be assessed on a case-by-case basis. Researchers can contact the Integral Security Department or the National Knowledge and Technology Security Office, "if desired".
Minister Dijkgraaf agrees with this approach. "These contacts will form the basis for normalising educational and scientific relations again at a later date", he writes.
Last but not least, the minister calls on all research institutions to be extra vigilant when it comes to cybersecurity and knowledge security. Last week, it emerged that Russian hackers had already infiltrated dozens of Dutch routers.
Advertisement