'Dutch young people yearning for 'a hopeful future'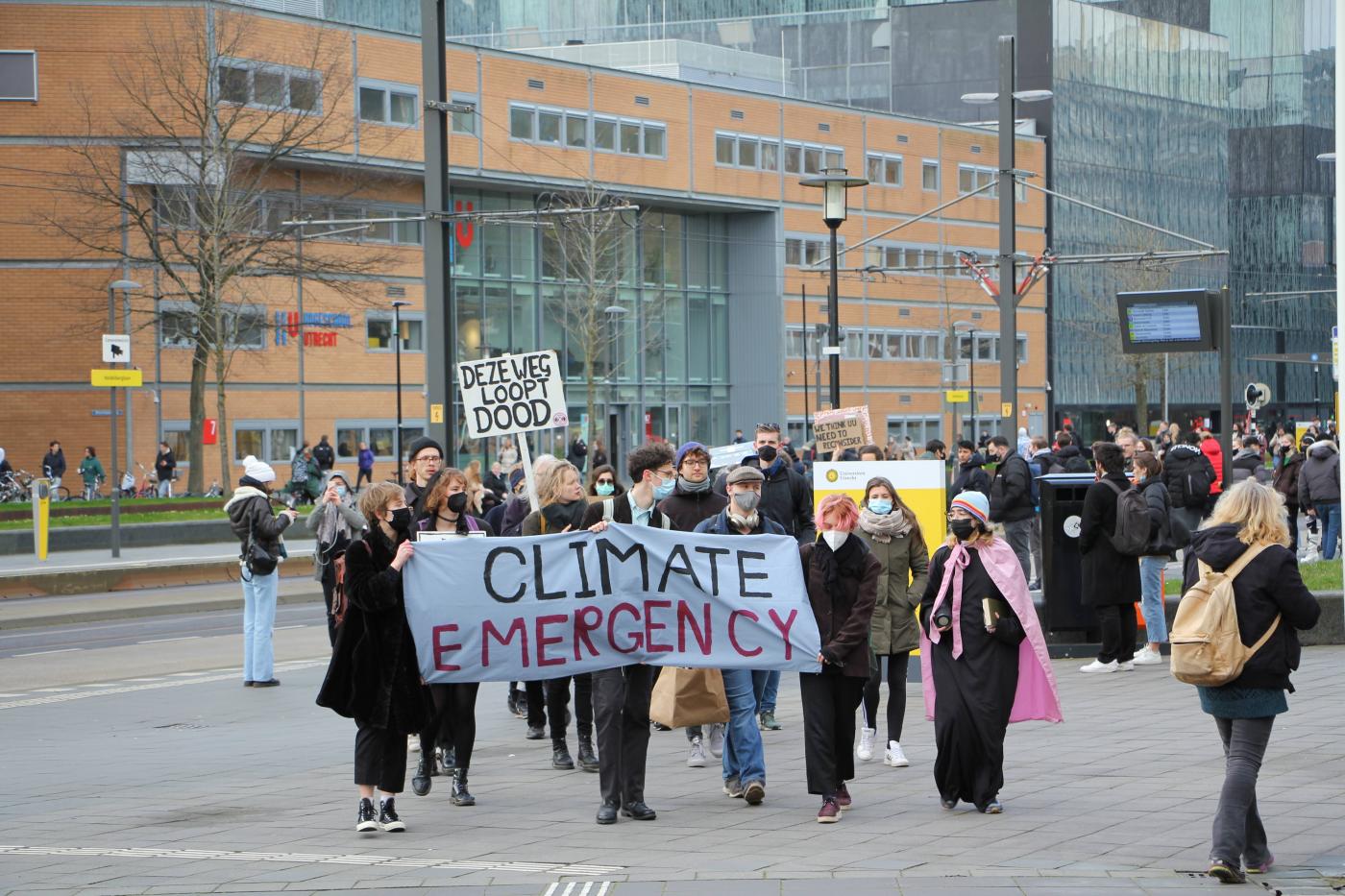 Foto: DUB archief
Fourteen government and parliamentary advisory councils – including the SER, the Social and Economic Council of the Netherlands – recently presented ministers with an 'inspirational collection of articles' (in Dutch, ed.). They want to inspire policy makers and show them how they can collaborate more with young people. This is a pressing need, they write (in Dutch, ed.), because young people are weighed down with worries about the future.
The authors also highlight problem areas in higher education. "With its focus on performance, grades and diplomas, university education has become a high-stress environment for many young people. Students today must run even faster just to stay in the same place. This really has to change", the authors admonish.
Culture of testing and pressure to choose
The advisory councils believe the prevailing 'culture of testing' does more harm than good. Getting high grades has become all important because they are used as the basis of selection by many employers and Master's programmes. "The consequence is that students learn to get high grades (read: memorise facts), and not to really understand the material."
But that's not all, young people are also excessively burdened by the pressure to choose the right study programme. Especially because changing study programmes might load a couple of thousand of euros extra onto a student's debt.
The basic student grant will return in 2023, but "that's not going to lay this to rest" because young people still do not earn enough to cover their expenses, "given the exorbitant rental prices and high inflation". These concerns make a student's future salary much more important when choosing a study programme than a student's intrinsic motivation, the advisory councils warn Cabinet.
Equal opportunity
Likewise, there is a lack of equal opportunity. First-generation students (neither of whose parents has a higher education), students with a non-western migration background, those who attended MBO pre-university and those with a disability all encounter "obstacles in higher education or enroute to higher education". These students struggle with study delays more often and drop out more often.
The accessibility of higher education has declined in recent years, the councils explain, because the budget for higher education has not risen in step with the rising numbers in student enrolment. "This means that students are not getting the attention and counselling they need."
Join in dialogue
According to the advisory councils, it is tremendously important that young people's concerns are heard in The Hague. "Young people are resilient and prepared to take responsibility, but then they want to be given that responsibility too."
In a response to the publication of the collection, Marinus Jongman, the vice-president of the FNV trade union's youth wing, FNV Young & United, said that "despite all the promises government has made", it's still the case that much too little is being done for young people. "If this report doesn't wake them up, then it's clear that they simply don't want to help young people."