Need for online education limited
Fewer scheduling problems than expected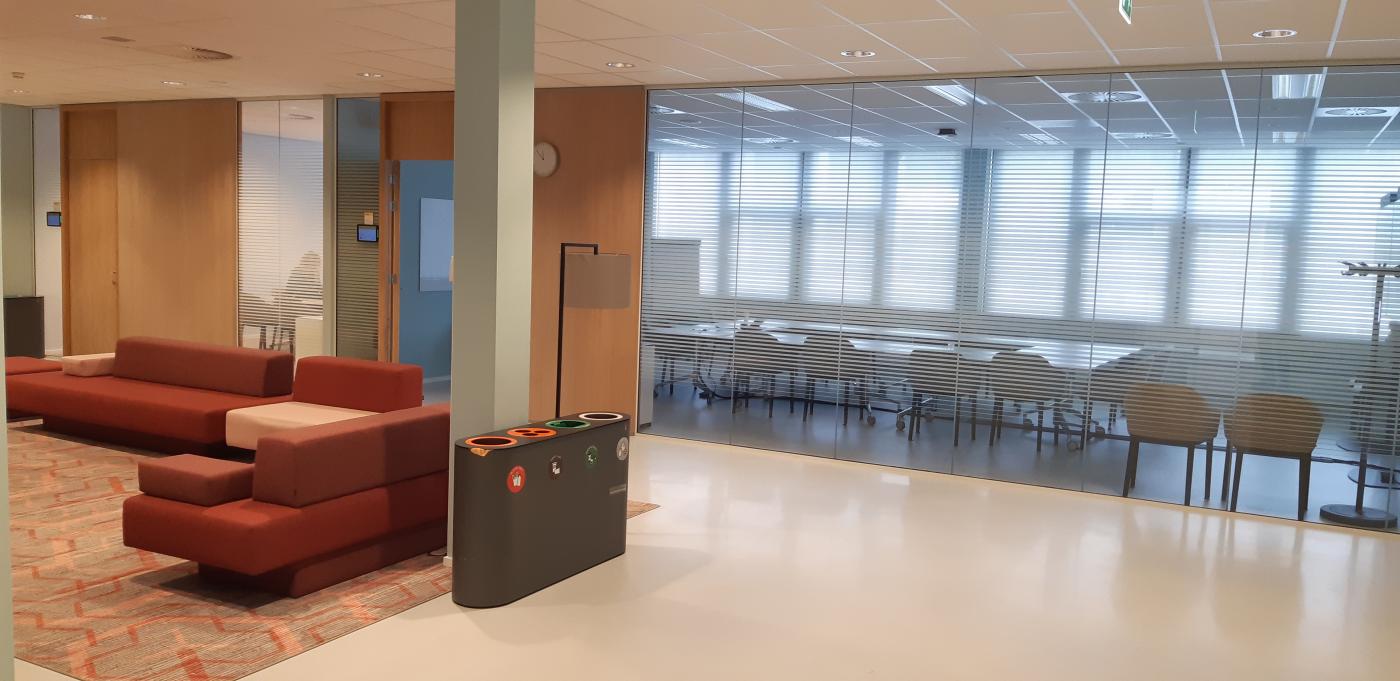 Part of the classes will be held in the meeting room of the Administration Building. Photo: DUB
Last week, students and lecturers responded with outrage to the university's announcement that the loss of fourteen rooms could only be compensated by online education or by scheduling classes after 7:00 pm or on Saturdays.
However, university schedulers have now managed to solve almost all the problems that arose due to the fact that the temporary education building on Padualaan Avenue will not be ready in September, announced Marieke de Bakker, Interim Director of the Student and Academic Affairs Office.
By reconsidering all the preferred time slots and other wishes, and by applying measures such as merging tutorials or changing the order of meetings, alternative locations could be found at the last minute for practically all the classes scheduled to be held in the temporary building. It turned out that it was not necessary to schedule lectures and tutorials for late evenings or weekends, which are extremely unpopular times for both students and lecturers.
For the most part, classes can be scheduled in eight meeting rooms in different buildings that have been temporarily repurposed as classrooms.
Kinepolis
But that does not mean that students and lecturers should not expect online lectures and tutorials, De Bakker emphasises. After all, in an earlier stage of the scheduling process, it had already been concluded that due to the large influx of students and the large number of rooms required by the faculties, online education was in some cases inevitable.
For example, the Faculty of Social Sciences can only partly meet the demand for lecture halls by using the Kinepolis cinema at Jaarbeurs even more intensively than this year. That is why some physical lectures have been replaced by online lectures. De Bakker: "But this had already been agreed upon with the programmes beforehand."
Complicated puzzle
De Bakker states that it is not yet possible to offer individual lecturers and students certainty regarding their timetables. All lecturers will receive their schedules within the next few weeks if they have not received them already. Students will receive their timetables at the end of July.
"It's great that we were able to solve part of the problem, but it remains a very complicated puzzle", says the interim director. "And we're definitely not celebrating yet. Students and lecturers will have to take into account that their timetables will be less than optimal; there might be gaps between different courses or they might have to travel from one location to another."