Fire breaks out in student residence in Amstelveen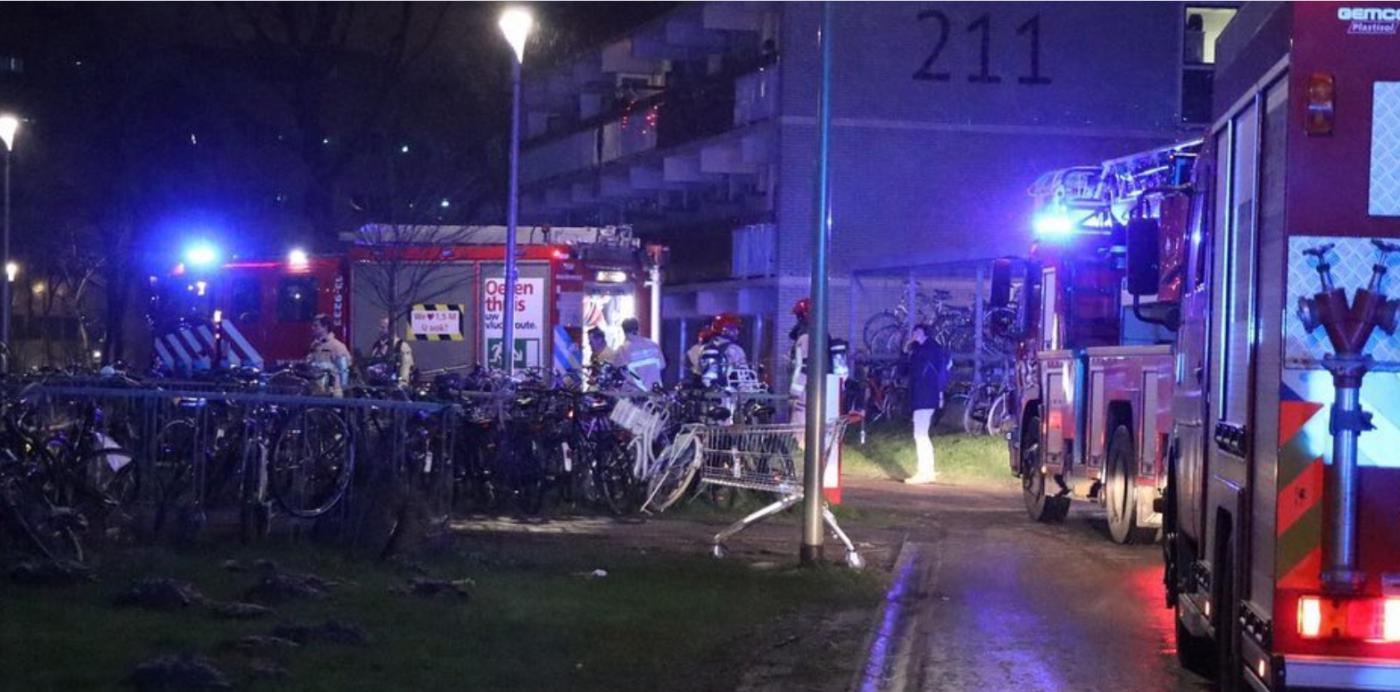 Photo: Amstelveen's Fire Department
The fire started on the fourth floor of a flat in the student district Uilenstede, where many students of the Vrije Universiteit Amsterdam live. Of the five students who were injured, two were taken to hospital due to smoke inhalation.
Crowdfunding
The evacuated residents were given shelter in the Uilenstede sports centre. Most were able to return to their homes later that night, according to VU's magazine Ad Valvas. But, in some flats, the smoke and water damage was too severe for residents to be allowed back in. A crowdfunding campaign has been launched to help them out.
No central alarm
One of the students complained that there was no central alarm system, so residents had to alert each other when the fire broke out. He's written a letter to housing corporation DUWO, which manages the building, saying that things could have gone a lot worse. The letter has already been signed by dozens of residents, NH Nieuws reports. 
A spokesperson for DUWO said that everyone was shocked with what happened Saturday night, but the flats do meet all safety standards. "A central fire alarm is not required for this building", stated the spokesperson. Some other buildings do have a central alarm, but the problem is that they also go off when students burn a toast in the middle of the night, for example. "Residents often don't respond to those alarms anymore."
The fire brigade evacuated the fourth floor first, as that's where the fire started. Then, it proceeded to evacuate all the floors above. Residents were asked to warn others while the fire brigade did that.
Dangerous
Student residences often don't have working smoke alarms, and escape routes are sometimes blocked by crates, bikes or laundry baskets. As a result, fire safety is often less than optimal.
You can check the fire safety of your own building on the website of the Dutch Student Union (link in Dutch). The page answers questions such as: are there any fire extinguishers? Is there an evacuation plan? What are the risks of carbon monoxide poisoning?