Five hundred students mentor of refugee student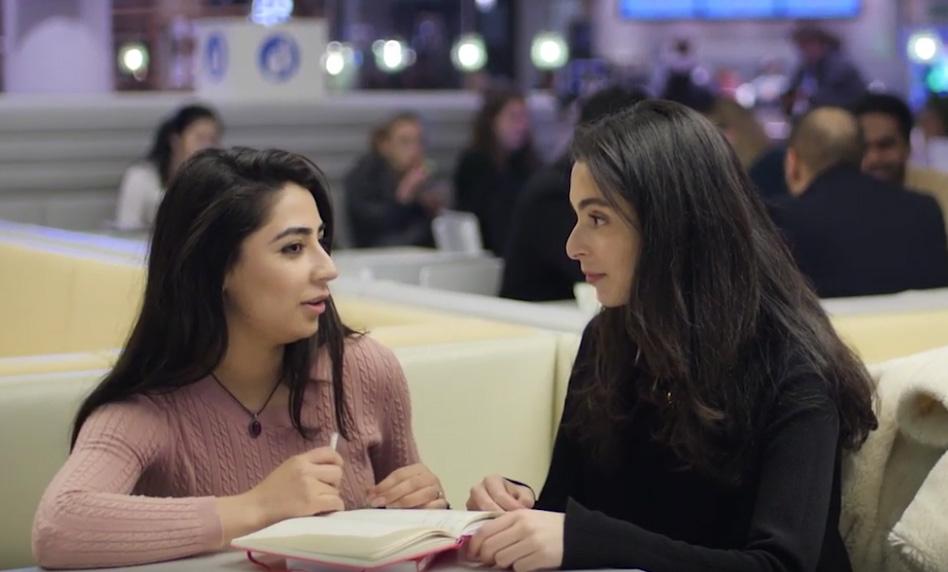 @UAF Shabnam en Senem
"When I was going to meet my mentor, I thought she would be an old woman," says 23-year-old Shabnam Akbari in a video portrait commissioned by the Foundation for Refugee Students UAF. Yet her mentor, Senem Oylum, also turned out to be a 23-year-old business administration student. She is her 'mentor' for half a year. "We can interact really easily with each other."
Dream
The Afghan Shabnam follows the switching year for refugees from Erasmus University Rotterdam. Her ambition is to study business administration next year, just like her mentor. She dreams of having her own company. "I have studied business administration in Pakistan for two years, so I know how a university works. But for the Dutch rules I really need help. And it is very important that I speak Dutch. Senem helps me with the pronunciation and my vocabulary."
Shabnam and Senem are the fifth-hundredth couple of the mentoring project that the UAF set up in 2016 with support from the National Postcode Lottery. Mentoring couples also met in Utrecht: a total of thirty in the past three years. A number of couples are still active.
The UAF was pleasantly surprised that so many Dutch students applied. "They proved to be extremely motivated to do something and show a great social commitment."
Fellow students
The majority of refugee students, but their mentors as well, finds the project valuable, according to research by the UAF. Last year, the study programs of the couples did not always fit well, which made support with their studies sometimes difficult. This year, the UAF paid more attention to the fact that the mentors should be fellow-students of the refugees.
Although the financial support of the Postcode Lottery ends, UAF wants to continue the project. Whether that can happen with the same intensity depends on the donations that come in.