Five reports with UU counselor after #MeToo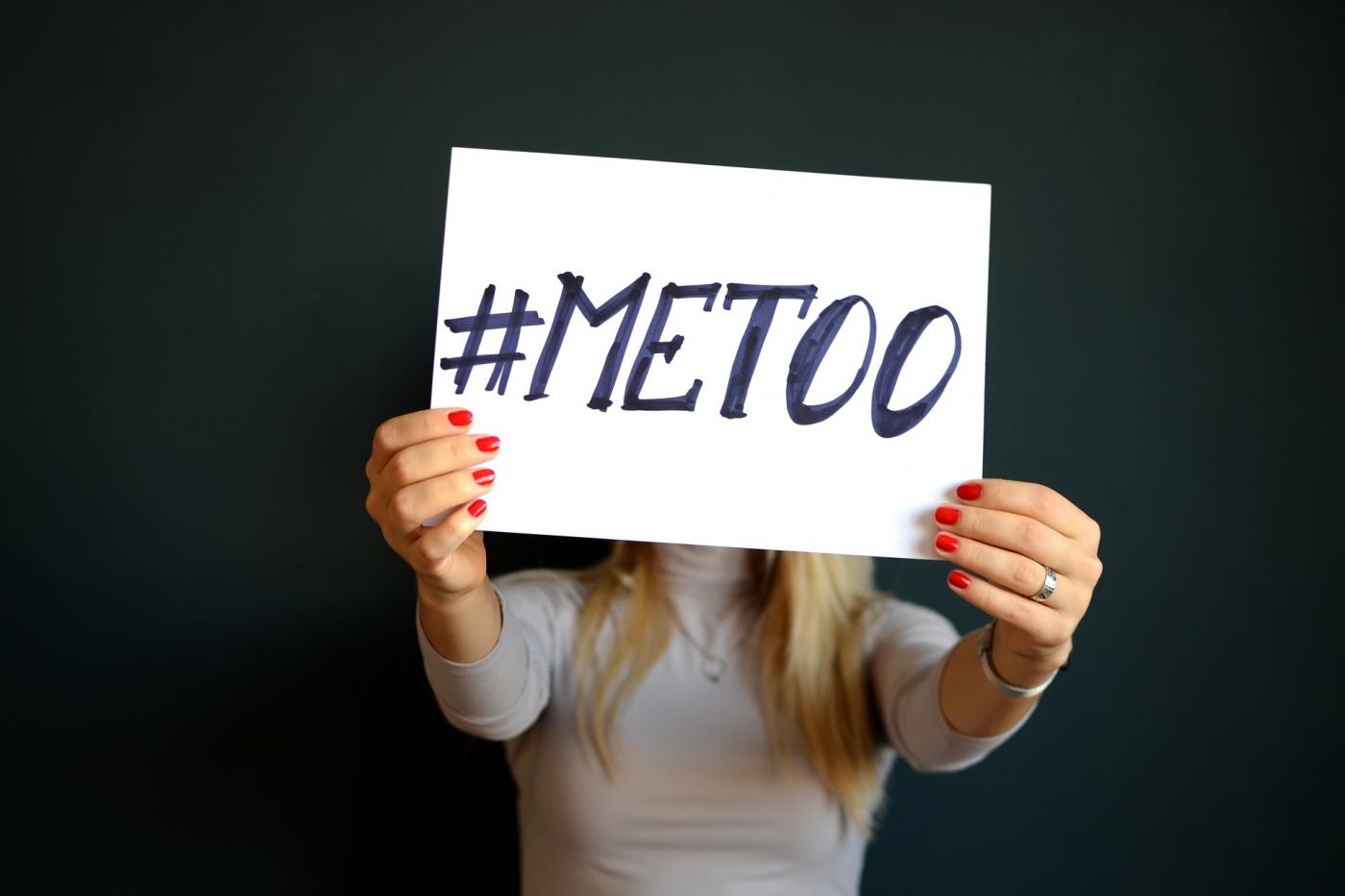 Creative commons: pixabay
More students reported (sexual) harassment in 2017 than in the year before, according to the annual report from UU's counselor Jeanette van Rees. Van Rees talked to four students in the past year who faced remarks about their looks, the wish to start a relationship or stalking by a fellow student or employee. In 2016, only one student came to Van Rees to talk about (sexual) harassment. The MeToo discussion may have helped cause the increase in reports.
Still, it's hard to say there's a growing trend, Van Rees stresses. The number of reports by student about (sexual) harassment has, for the past few years, consistently been fluctuating between one and four a year. Because the numbers are so small, it's difficult to draw any conclusions about an increase or decrease in incidents. The small number of reports isn't unique to Utrecht University. A recent report by the Ministry of Education (nl) shows that the national counselor also receives very few complaints from people in higher education. Of the 106 national reports on sexual abuse and 247 reports on sexual harassment, only two were from people in higher education. Van Rees explains that in other educational institutions, people involved are often minors, and in higher education everyone is an adult. "I think they solve things themselves, and don't report it to a national counselor."
Five reports after the MeToo discussion
Still, Van Rees suspects that the increase in reports when compared to the previous year was caused by the MeToo discussion. After the hashtag was launched, two students and three employees contacted her to talk about (sexual) harassment. In a number of cases, the reports concerned cases that happened years before. One UU employee reported a case of (sexual) intimidation during their days as a student.
The national education inspector's report concerns the time period before the MeToo discussion, so the impact of the hashtag is, according to the ministry, as yet unclear. However, the inspection has already stated that there was no increase in the number of reports in the months following the MeToo discussion. "In the time period between September and December of 2017, we reported 114 incidents of sexual violence. This number is lower than the number of incidents reported in the same period of the previous year (121) and the year before that (111)."
One in three complaints about unwanted touching
Van Rees does not want to provide details about the nature of the complaints at the UU, because students and employees speak to her in confidence. But when she compares the reports she hears with the stories recounted on the Athena's Angels website, she mostly recognizes the 'less heavy' stories. Someone talking on the site about her experience with a coworker who signs his business emails with hearts and kisses, for example. Or a teacher who feels the program director only pays attention to her looks, because he keeps staring at her. She hasn't heard the heavier stories on the website, like the PhD candidate who writes her co-supervisor told her her future depended on her response to his interest in her. Van Rees hasn't heard any reports about (sexual) blackmail as of now, but she can't say something like that would never happen at the UU.
The national education inspector's report shows that one in three complaints about sexual harassment focus on unwanted touching. Van Rees says that the immediate cause for people to report someone for (sexual) harassment is the fact that they want to be able to tell their stories. "People who report things often ask me: 'What could I have done differently?'." Some people wish to have their stories reported so their experiences are registered for future statistics and / or starting a file. Last year, only one in eight people who reported unwanted behavior actually wanted to start a complaints procedure.
An increase in advice questions from managers after MeToo
Ever since the start of the MeToo discussion, Van Rees has seen an increase in managers coming to her for help. They want to know how to talk about the topic of (sexual) harassment, or how to deal with a certain kind of behavior. The latter, Van Rees says, often refers to unconscious and non-malicious behavior from a colleague, that might still be experienced as disruptive and unwanted. "For instance, someone might say: 'That colleague is constantly putting his arm around me, and I'm not comfortable with that.' Managers then wonder how to start the discussion about this without offending anyone or making them feel they're doing something completely wrong."
"Especially in the face of internationalization, we should be aware of this, because we think some things are normal that aren't normal at all elsewhere. Certain jokes, for example. If the university wants to be open to employees and students with a different cultural background, you should really think about these things."
Reports with the counselor
Jeanette van Rees doesn't exclusively handle reports on (sexual) harassment. Students and employees alike are also welcome to come to her with complaints about discrimination, aggression, violence, bullying, and work/study related problems. Earlier annual reports show that the reports made by students deal with (sexual) harassment more than those made by employees. In the past six years, half of students' complaints dealt with this topic, while employees' reports were only about (sexual) harassment in one in five cases. Employees sought out the counselor more for work-related issues.
Van Rees says the fact that students report (sexual) harassment more often can be explained by dependency relations. The national counselor's report shows for instance that those accused of (sexual) harassment is, in four out of ten reports, someone entrusted with certain dependency tasks, like a teacher.
| | | | | | | | |
| --- | --- | --- | --- | --- | --- | --- | --- |
| Reports by students about (sexual) harassment | 4 | 1 | 4 | 4 | 1 | 4 | 3 |
| Percentage of total reports by students | 80% | 33% | 50% | 36,4% | 33% | 50% | 47,4% |
| Reports by employees about (sexual) harassment | 5 | 3 | 0 | 0 | 2 | 4 | 2,3 |
| Percentage of total reports by employees | 41,7% | 25% | 0% | 0% | 25% | 20% | 21,9% |
Translation: Indra Spronk