Statistic Netherlands informs:
Foreign graduates are increasingly staying in the Netherlands to work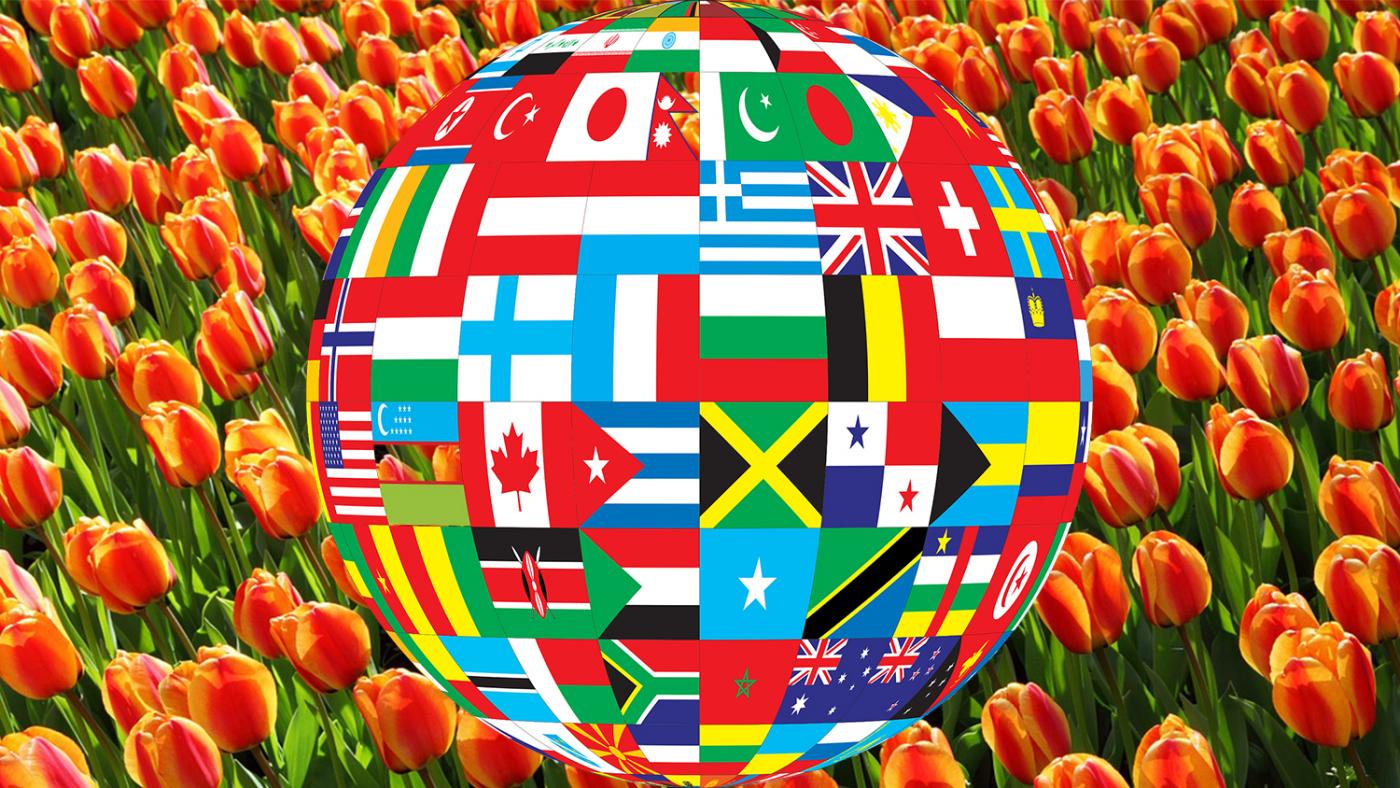 To be exact, 32 percent of international graduates have a job in the Netherlands one year after receiving their diploma. Previously, this figure used to fluctuate around the 22-percent mark but it has risen sharply among those graduating in 2018, according to CBS.
Some of them entered the job market during the pandemic, which might explain why they were more inclined to stay in the Netherlands to work, regardless of the job. "We do not differentiate between those working on jobs that are related to their studies and those who are working at, say, a grocery store", notes Tanja Traag, a spokesperson for CBS.
If this phenomenon really turns out to be a result of the pandemic, the percentage is expected to decrease again. "An alternative theory is that this is related to shortages in the labour market", suggests Traag. "In that case, we would expect the current proportion to be maintained or perhaps even continue growing." Later this year, CBS will announce the figures for the class of 2019.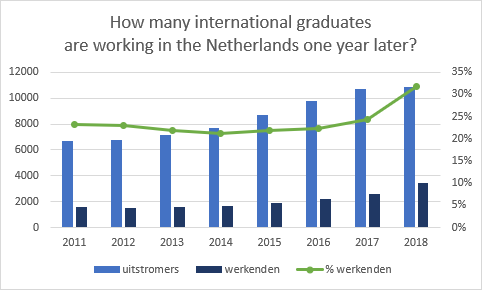 Image: HOP. Source: CBS
Trend
In any case, the employment market is surely influencing the likelihood of international staying. According to CBS, the study programmes with the highest number of graduates staying in the country are almost all of a technical nature, a so-called "shortfall sector", where many people are required.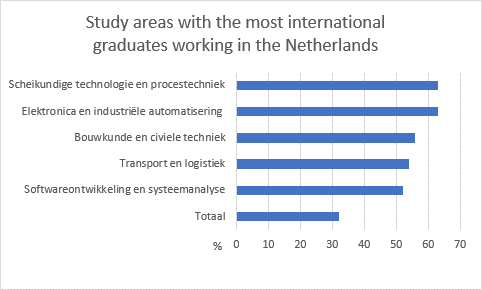 HOP. Source: CBS
The number of international students in the Netherlands is steadily increasing, particularly in university Master's degree programmes. As a result, a growing number are also graduating. In 2019/2020, there were nearly twenty thousand.
On a political level, there have been many calls for the influx of foreign students to be curbed, partly because the government would be investing too much money in students who end up not staying. Others point to the economic benefits of internationalisation. Below the line, they provide money to the treasury, argues the internationalisation organisation Nuffic. They believe the contribution to be around 1.5 billion euros per year.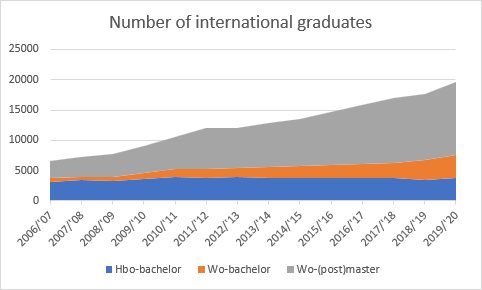 HOP. Source: CBS
Most popular study programmes
Most international students opt for a Bachelor's degree in the field of behavioural and social sciences at a university, according to a statement by CBS last week. Arts programmes are particularly popular among those attending a university of applied sciences.
In these study areas, approximately one in four is working in the Netherlands one year after graduating. In comparison, that figure climbs to almost one in two when it comes to technology, IT and services.