Four nominees for Teacher of the Year and four for Young Teacher of the Year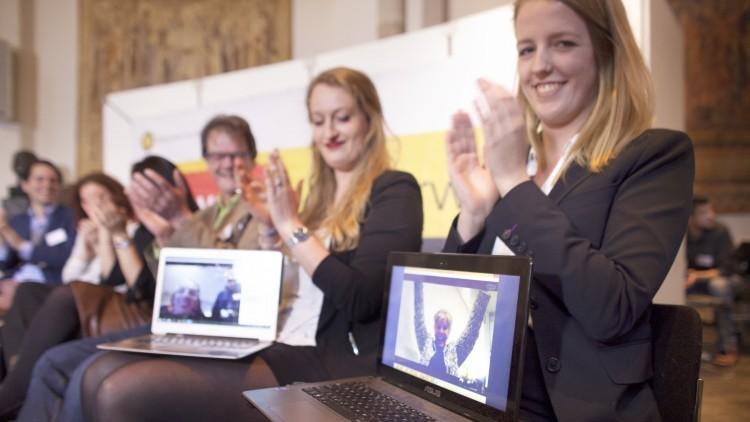 In 2016, the winner, psychologist Marleen Rijkeboer, was only virtually present at the Teacher of the Year ceremony.
A jury led by Ruud Schotting, professor of Water Management, will talk to the study associations that nominated the teachers: Unitas Pharmaceuticorum, Alcmaeon, Mebiose, and VUGS. The winner – the teacher who, according to the jury, teaches the most, the best, and in the most captivating way – will be announced during the Education Parade on March 7. The winner of the Outstanding Teacher Award will receive a trophy and 5,000 euros.
There are also four nominees for the other award that will be presented during that same ceremony: Teacher Talent of the Year. The nominees are Laurens van Meeteren (nominated by Biology/UBV), Jillis van Maaren (nominated by de Diergeneeskundige Studenten Kring/Veterinary Science (, Marij Swinkels (nominated by Perikles/Governance), and Patrick Wijchers (nominated by the Academic Student Council/UCU). The winner of this category will receive 3,000 euros.
Remarkable this year is that there was a record number of 37 nominations sent in to the jury for the two awards, of which 22 were for the Outstanding Teacher Award, and 15 for the Teacher Talent Award. Study associations who nominate the (eventual) winners will receive 1,000 euros each.