Decision made after criticism
Function-based contracts no longer the standard for PhD candidates at Faculty of Science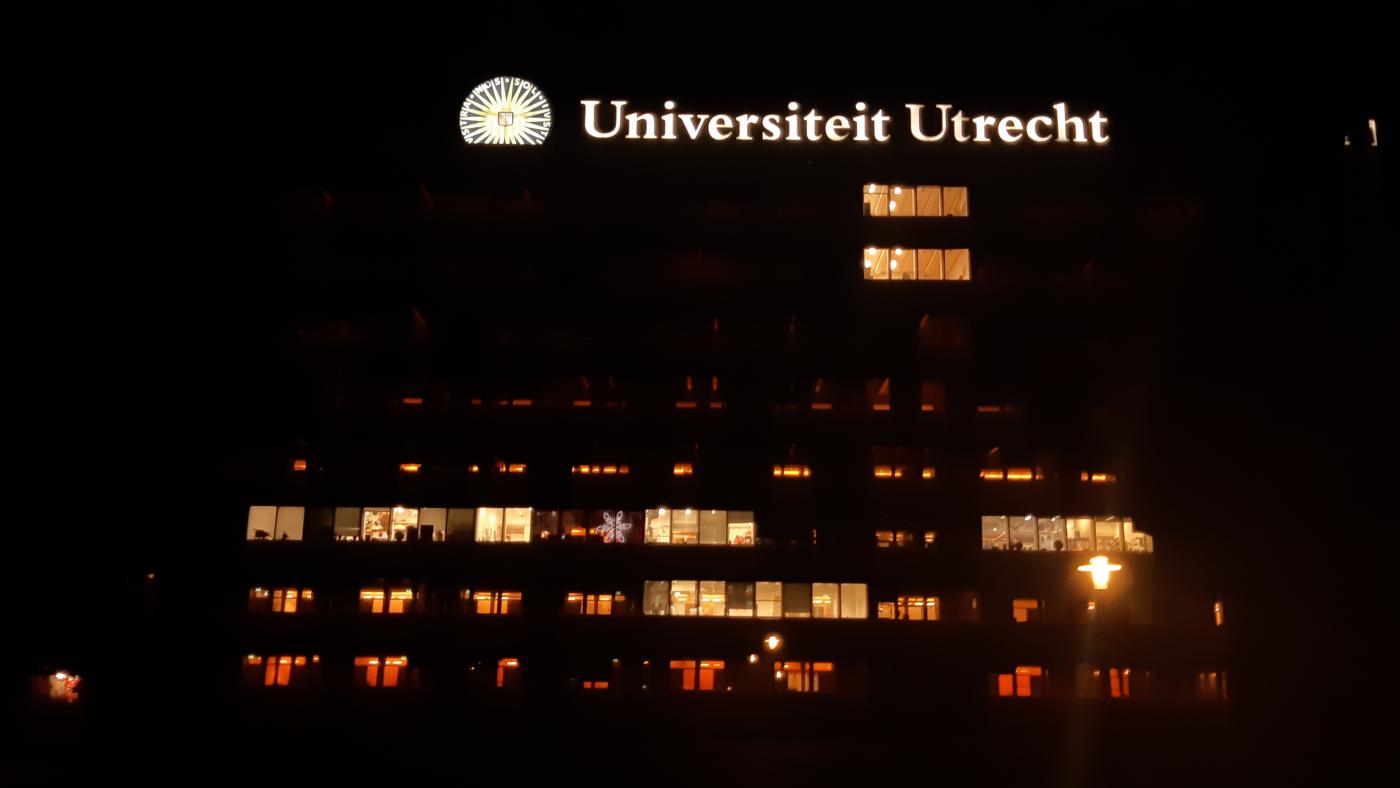 The Buys Ballot building, occupied by the Faculty of Science. Photo: DUB
Last spring, members of the University Council, union representatives and PhD candidates denounced the working method of the Faculty of Science, where the so-called function-based contracts are often the standard option for PhD candidates. The critics wondered whether PhD candidates were adequately informed about the pros and cons of the contract they were signing.
They also accused the faculty of using this type of contract to avoid vacation days not taken from being carried over to the following year. In a function-based contract, if the employee doesn't take any days off, their right to those days expires at the end of the year. The faculty denies that this was a reason behind the introduction of function-based contracts.
Risks
Employees with a function-based contract make annual agreements with their managers about their tasks and the results expected from them. Other than that, they can decide for themselves how and when to do their work. Vacation days are not registered. Since 2017, all scientific staff and supporting staff with a salary scale of 11 or higher can choose such a contract as well.
This arrangement works well for many UU employees but it does present certain risks for PhD candidates, critics told DUB in June. Due to a dependence relationship with their supervisor, PhD candidates may not be really free to decide when to take days off, not to mention many of them might not be taking days off due to pressure from others.
Function-based contracts are rather common among PhD candidates in Chemistry. Of the 66 PhD candidates working for the Faculty of Science with a function-based contract this spring, 58 belong to the Chemistry department.
Neutral choice
Shortly before the summer break, the Faculty of Science decided that function-based contract can no longer be presented as the standard option to new PhD candidates. According to Director Klaas Druijf, the faculty no longer wants to treat a certain group of employees differently. 
Druijf adds that, thanks to conversations with PhD candidates and a study of the effects of function-based contracts have both shown that the goals behind the introduction of these contracts, such as less regulatory pressure and more individual freedom, were not actually achieved. 'We also found out that not all managers handled the contracts appropriately," he says.
Since this summer, PhD candidates at the Faculty of Science have been presented with a choice between a regular contract and a function-based one. The effect of the change is already noticeable: the number of function-based contracts has decreased by more than two-thirds.
University Council member Romy Riemersma (a member of Utrecht Promovendi Partij, the party representing PhD candidates) was delighted to hear about the faculty's decision. "This is exactly the solution our party and the Utrecht PhD Network had envisioned. We're pleased."
Completely forbidden
In a Local Consult meeting, in which unions discussed issues with UU's Executive Board, it has been decided that an evaluation of the introduction of function-based contracts is going to be published in October. They were brought in in 2017.
The minutes of the meeting are not public. Broadly speaking, the evaluation will indicate that many employees are happy with function-based contracts but there are concerns about whether some of the employees who have this type of contract entered it voluntarily. 
The meeting also discussed the option to completely forbid offering function-based contracts to young scientists who are not on salary scale 11 yet. However, it looks like UU is not allowed to change agreements laid down nationally in the collective labour agreement.
It is possible that the issue will be raised in the negotiations of the next agreement, which should take into account that forbidding function-based contracts might imply a deterioration of working conditions — after all, those who do want to have a such a contract would be deprived of the possibility to choose it. 
Strong preference
However, Utrecht-based union representatives and the UU administration did agree to explore ways of making it clear that both the employer and employee organisations have a strong preference for offering only employees on scale 11 a job contract among academic staff.
Paul ter Veld, a spokesperson for the unions at UU's Local Consult, is pleased with the meeting: "The most important thing is that PhD candidates in Utrecht no longer fall victim to faculty policies that only aim to get rid of unused vacation days."
Advertisement