Graffiti reminds students to lock their doors and avoid break-ins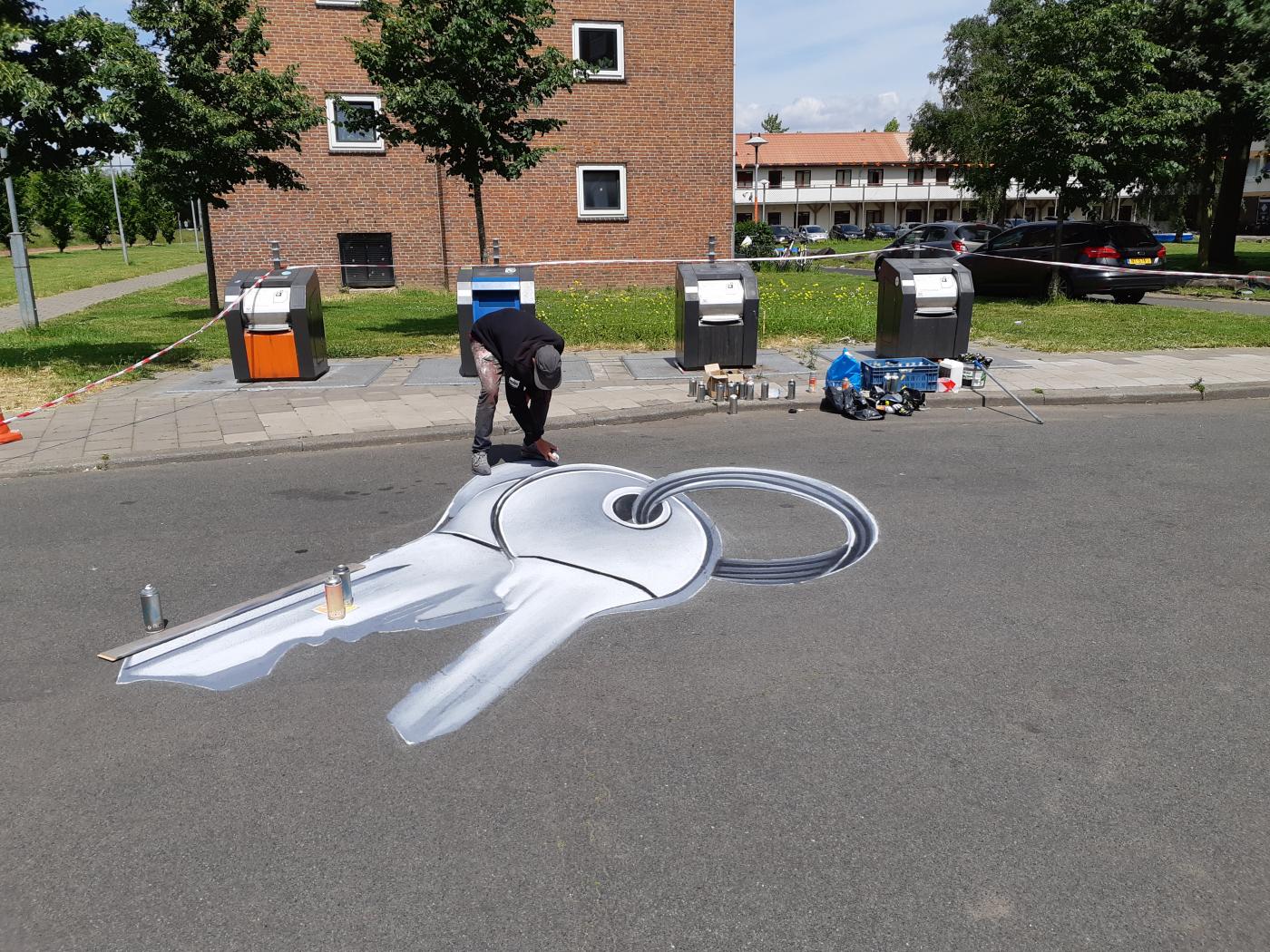 Photo: DUB
The keys were painted painted on the ground, near the tunnel that connects IBB to the Sterrenwijk neighbourhood. "The idea is that, when they cycle past this spot, they'll wonder whether they've locked their room or not", explains Agnes Cornelissens, from the municipality of Utrecht.
Awareness campaigns are held every year, but this is the first time the municipality employs graffiti to get the message across. A second one might follow in the Utrecth Science Park. In addition, all residents of SSH buildings will receive an information booklet, and ads have been bought across several media outlets, including DUB.
"At first, during the lockdown, there was a drop in the number of break-ins. But in February and March we saw a sudden increase. We can't really explain that, but it does emphasise the importance of these campaigns", says Cornelissens.